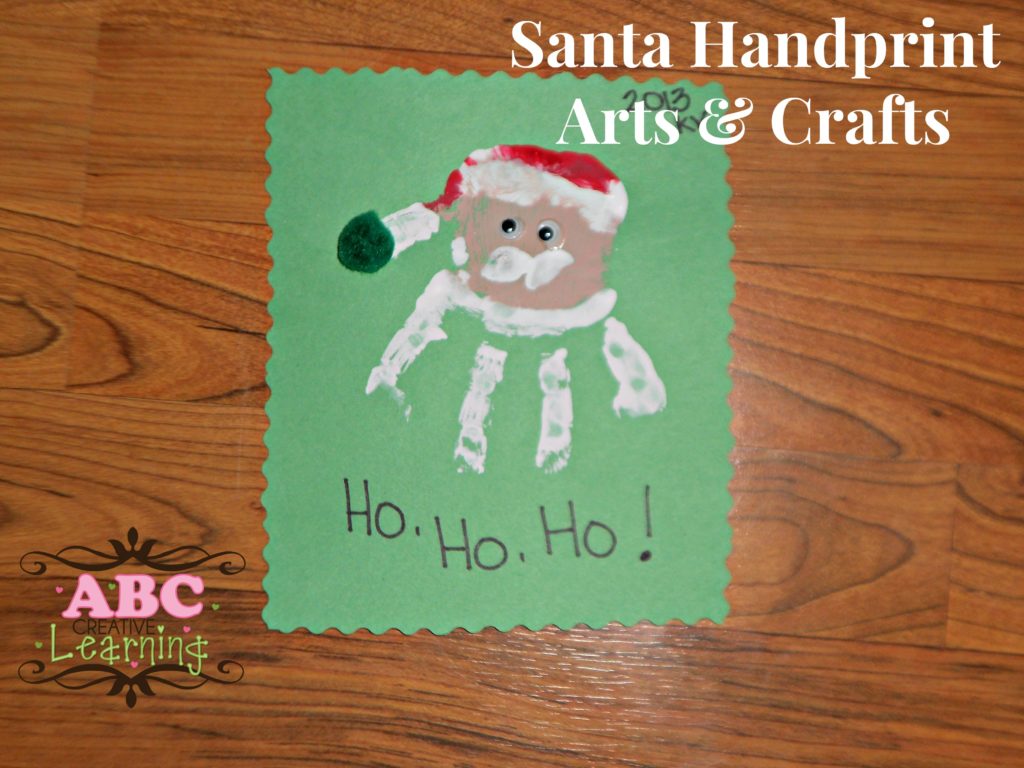 We have officially started celebrating Christmas and have tons of fun Arts & Crafts activities planned for this month.  Here is an easy Santa Handprint Craft you can do with your kiddos!
Materials Needed:
Construction Paper for print
Red, white, and tan paint (mix a bit of white and brown)
Googly Eyes
Pom poms
Paint Brushes
Glue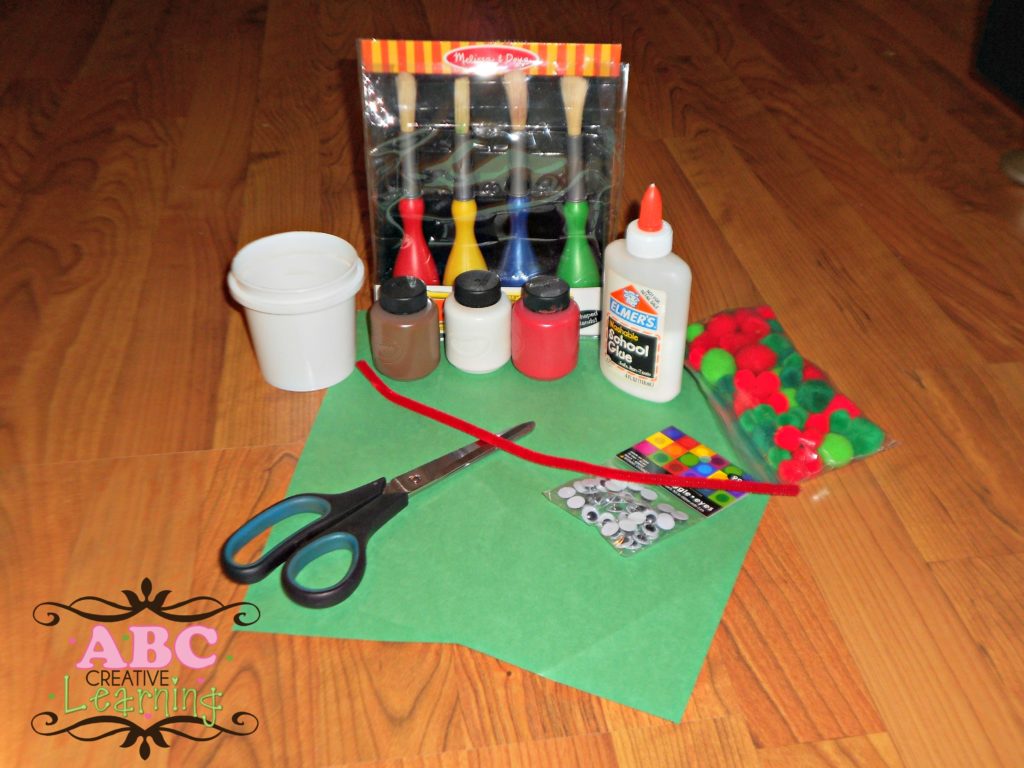 If you don't have any tan paint go ahead and mix up a little bit of brown and white together until you have the color you would like for Santa's face.  Then using 3 different paint brushes paint your child's hand according to the picture below.  I think the picture will give you a better idea on where to paint the colors rather than me trying to explain it 🙂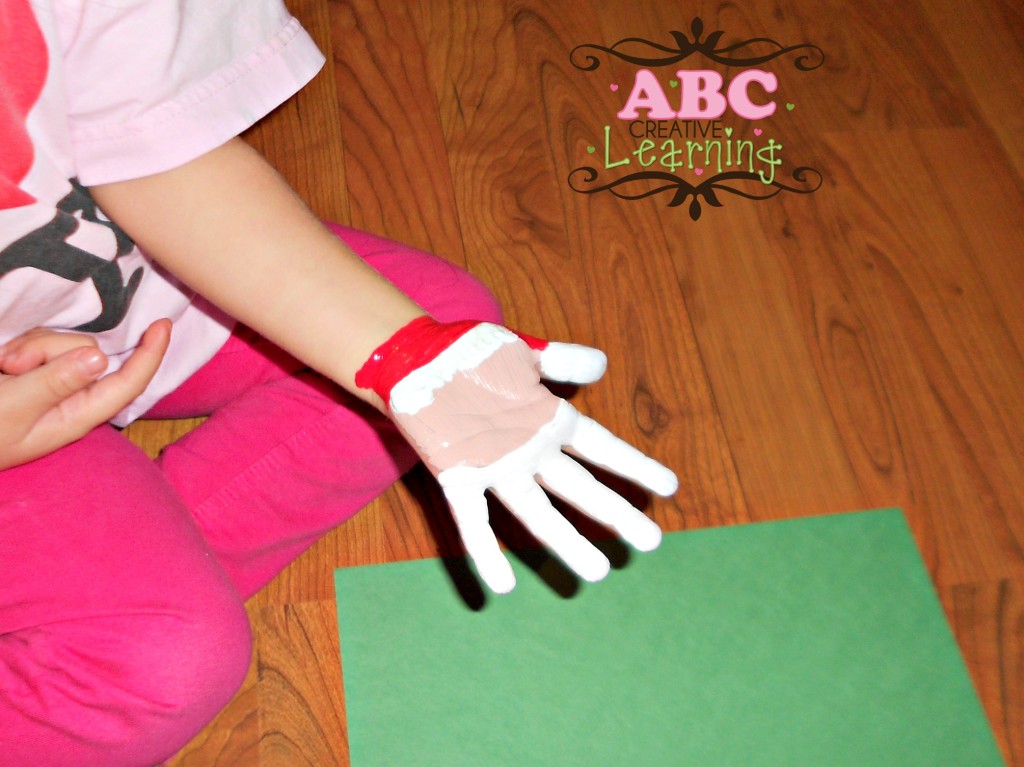 Once the paint has dried have your child use their pinkie finger to dab a bit of white on Santa's face for his mustache.  Add some googly eyes with craft glue and a pom pom at the end of Santa's hat.  Love our little Santa's!  Easy, fun, and simple craft perfect for the holidays!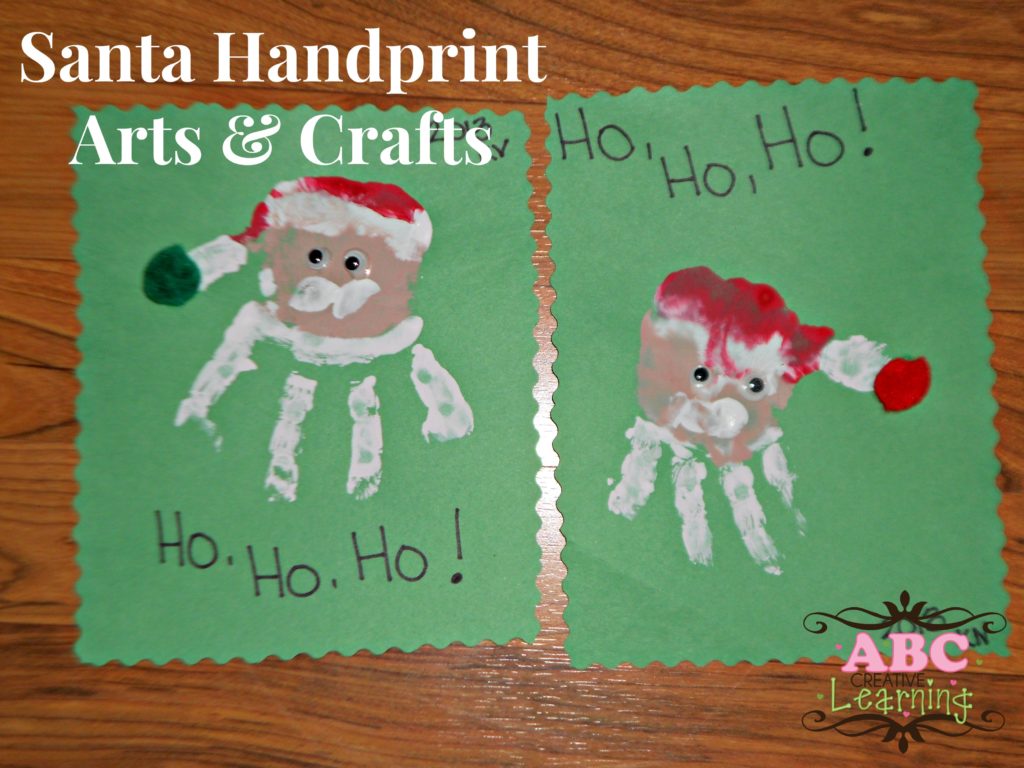 What is your favorite Christmas Craft to do with your little one's?