Raising responsible kids surely has to start at home. As soon as your kids are old enough to help with tasks around the house, get them assisting. These tips on how to Raise Responsible Kids will help parents get started.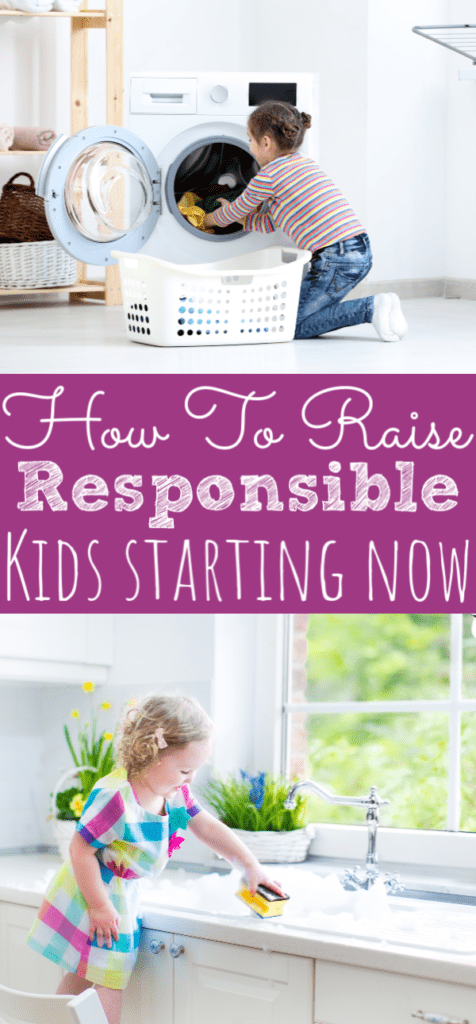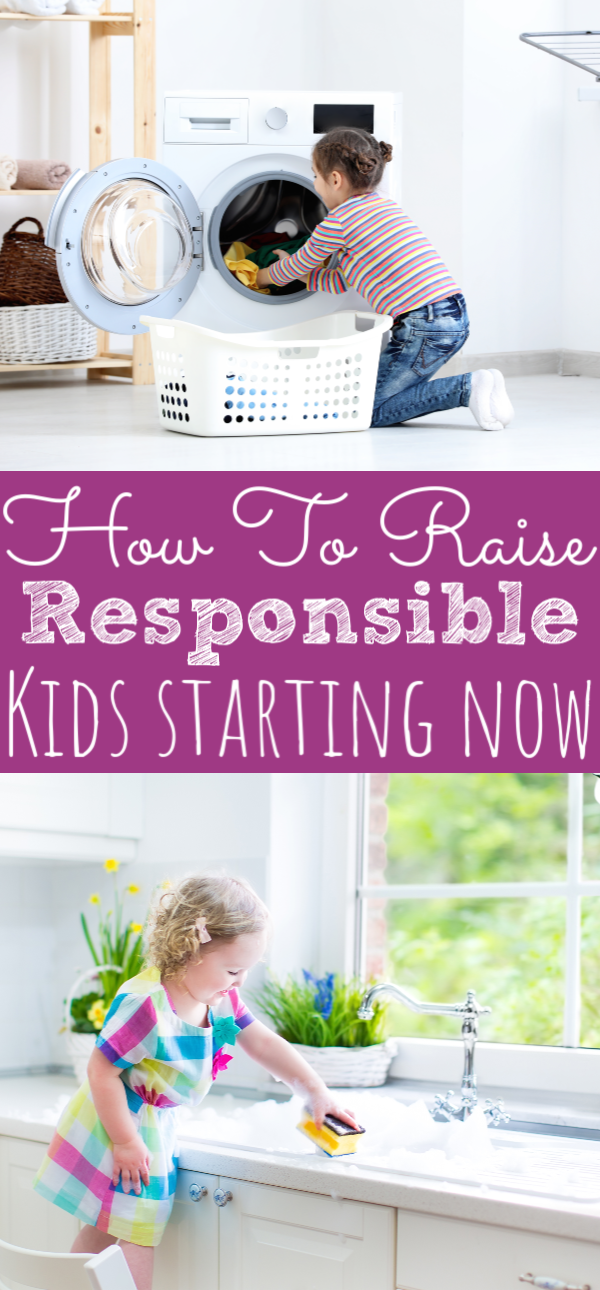 How To Raise Responsible Kids
Being a parent can be somewhat stressful, especially when it comes to trying to find ways to get your kids to be responsible and independent.
The key to raising responsible kids is genuinely all about setting up the home environment to promote accountable kids and being firm about your expectations as a parent.
Learning responsibility needs to begin at home. Putting dishes away, picking up their toys, and putting dirty clothes in a hamper are a few smaller tasks that a young kid can start doing as a means to begin raising a responsible human being.
This post contains affiliate links.
The price of greatness is responsibility.

– Winston Churchill
What Does Responsibility Teach Kids
As a parent, you're fully aware of what your daily responsibilities are. This just comes naturally as you venture forward into the world of parenthood and raising kids.
In turn, this will also help your child become more confident as they start to take on a more independent attitude. Without realizing it, you have shown your child not only responsibility in the home, but you have also taught how to work with others, gain life skills, and how to complete tasks given to them.
Kids need to be taught responsibility to create a sense of belonging and to gain a positive attitude that will help them become more independent adults in the future.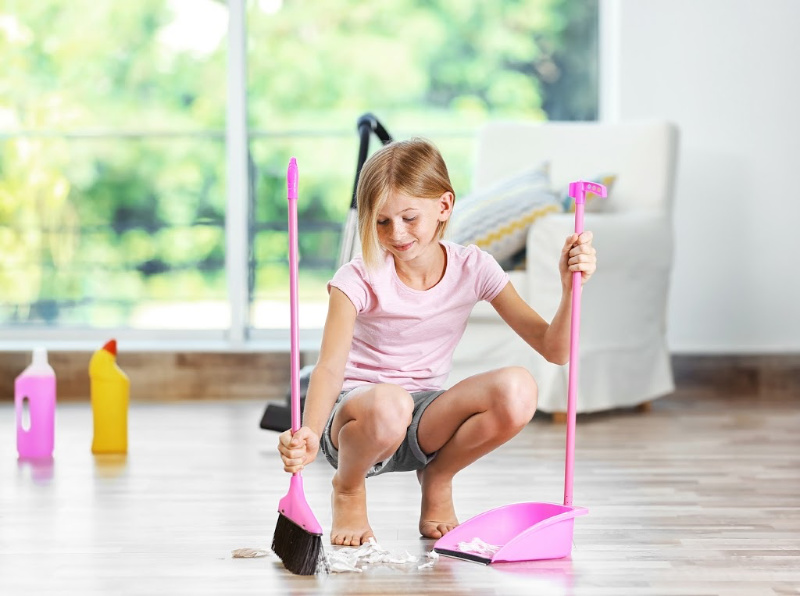 How To Teach Kids Responsibility
If you're wondering, how do you develop responsibility, then you're in luck. I'm sharing five tips below to help you master this life skill with your kids and start encouraging your kids to be more responsible.
Remember, this is something new you are doing together. Keep it simple, positive, and about the life skill.
Set a Chore List
No matter how old your kids are, there should always be some expectations surrounding chores to be completed in the home.
This could be daily tasks, such as picking up after yourself or more helpful chores such as mowing the lawn or taking care of dishes.
It's essential to have a chore list for your kids at every age so that they're able to be a responsible member of the family.
Helping them do their part to keep the home clean and tidy will help them feel a sense of responsibility and unity in the house.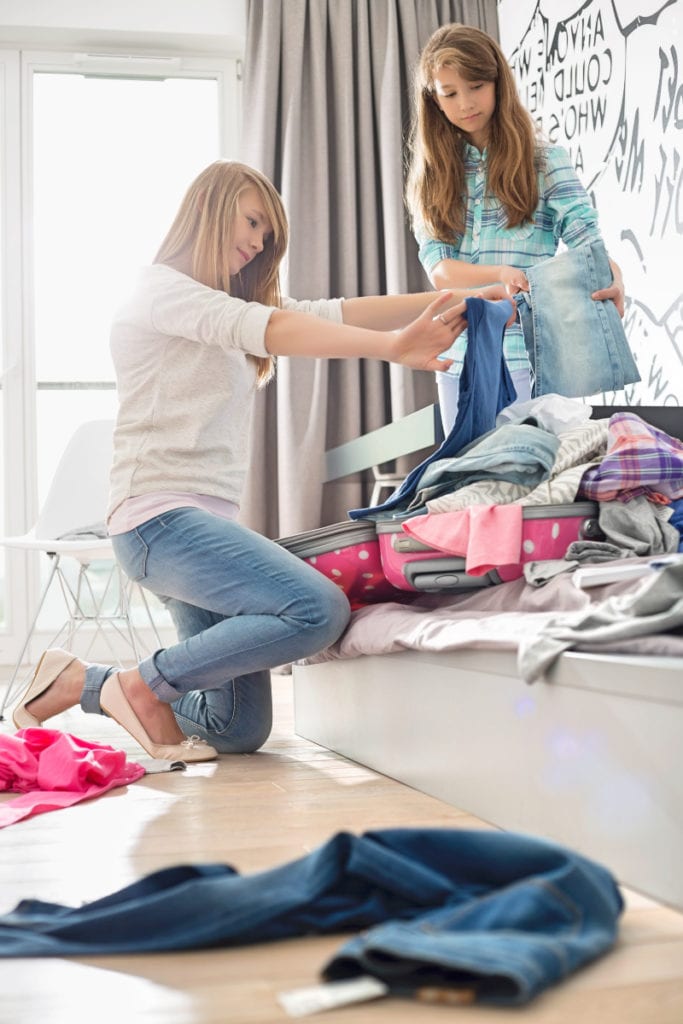 Consequences Are A Parents Best Friend
The key to raising responsible kids is to start allowing them to think logically and rationally on their own. Make it a rule in your home that your kids will be allowed natural consequences.
A good example of a natural consequence that may help your kids be more responsible is to let your kids make the mistakes and work out a solution on their own. Ignore whining or complaining from your kids when they make these mistakes. Allowing them to learn consequences will only teach them responsiblity and not doing it again.
One one of the things my daughter and I are working on is making sure her bedroom floor is tidy. We've set rules in place that if it's vacuuming day (and she knows which days this is because of our chores) whatever is on the floor gets confiscated for the week.
Most of the time, it's her electronics or purses. Slowly, but surely is is started to learn that on her own.
This example might be a simple one, but an effective one for sure. Just make sure to set consequences when your child is asked to complete a task.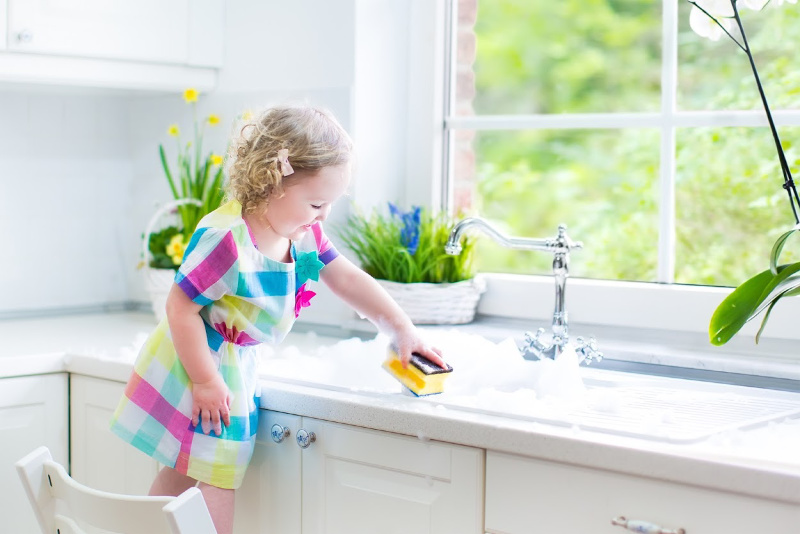 Enforce Rules and Consequences
Now that you have set up your consequences, it's time you enforce them. Why come up with rules and consequences if your kids think they can still get away with their behavior? Here are a few tips to help you get started:
Stop asking your kids to do something multiple times.
Have a family meeting where you sit down and explain what the rules of the house are and what consequences will follow should various rules not be followed. This is a great time to set forth the rules of doing what their parent tells them to do.
Stop replying and asking your kids to do stuff five times, that's a waste of time and doesn't teach your kids to be responsible.
Being responsible means doing what's asked of you the first time, so enforce a consequence that makes sense for your household for each time a kid must be asked more than once to complete what's asked of them.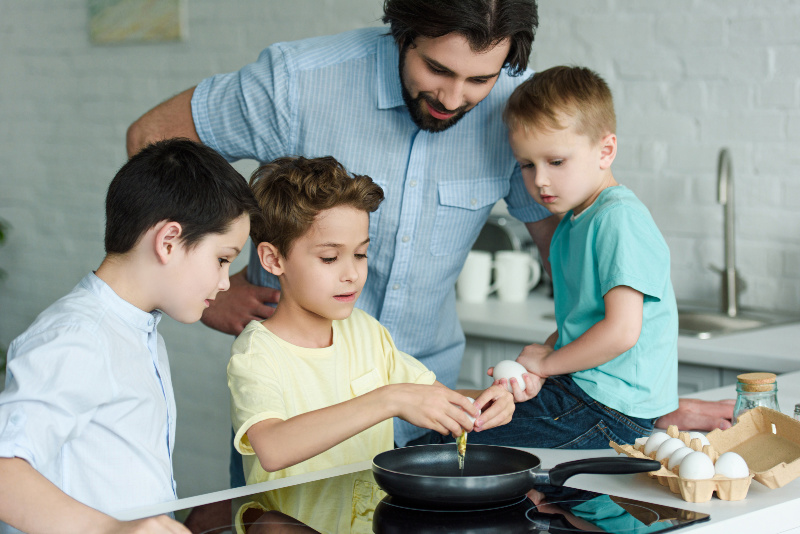 Reinforce Positive Choices
Kids who grow up to be more responsible are more apt to have a positive response in their home life whenever they listened to their parents or make a responsible decision.
Reinforcing positive choices is the key! If your kids are listening to you the first time, doing their chores and making responsible choices to be a valued member of the family unit, then try to celebrate with a board game night or enjoying your kids' favorite video game with them.
Spending quality time with your kids as a reward for responsible choices is a fabulous way to reinforce your expectations to raise capable kids.
In the end, our kids genuinely want to make us happy and make the right choices. Kids need the right tools and lots of positive re-enforcement.
You cannot escape the responsibility of tomorrow by evading it today.

– Abraham Lincoln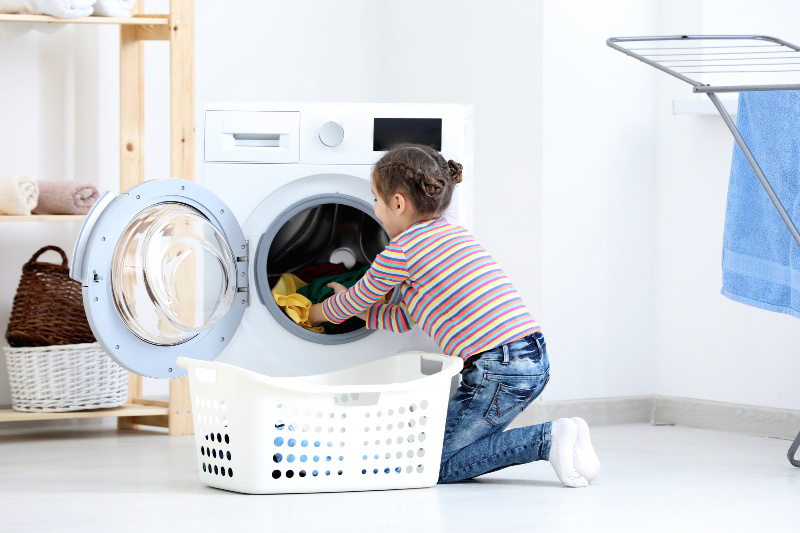 Listen to "Do it Myself" From Kids
Lastly, if you want to raise responsible kids, then you're going to have to listen when your kids ask to do something on their own. Which means that as parents, we need to let go of control.
If your child wants to pick out their clothes to school, allow them. They may even want to pour their milk for cereal or try to fix something that they broke.
At each stage of childhood, you'll find that your kids want to do something on their own as a means to be more responsible and feel independent.
Encourage this behavior, even if it means more of a mess afterward or requires a high level of patience to wait longer for your kids to do said task on their own because, in the end, this is what we have been guiding them to.
These five tips to raising kids who make the right choice in responsibility may not sound like a lot of hard work, probably the only difficult part will be allowing your children to do things on their own. At least for me, this has been my case.
The reality is that we are not only helping our kids grow up to be responsible adults but in this time of teaching, we are also learning to let go as parents.
In the end, you are raising a kid that will feel more confident and start to do more on their own no matter how young or old they are.
You Are Also Going To Love:
How are you teaching responsibility at home?