Spring is almost here, but with the weather changing so much on a daily basis we needed a little a little bit of rainbow to brighten our home. I love easy and last minute craft ideas like this Rainbow Sponge Kids Craft that is super easy to make and you most likely have all the materials needed at home.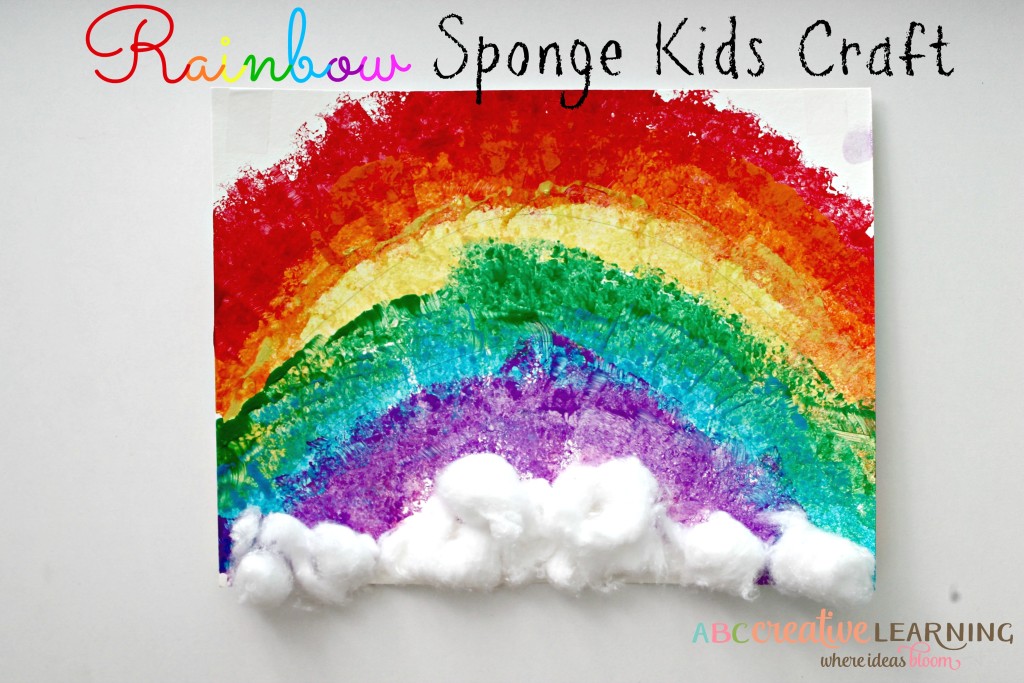 Materials to create your Rainbow Sponge Kids Craft:
White paint paper
Rainbow color paints
Sponge
Cotton balls
Craft glue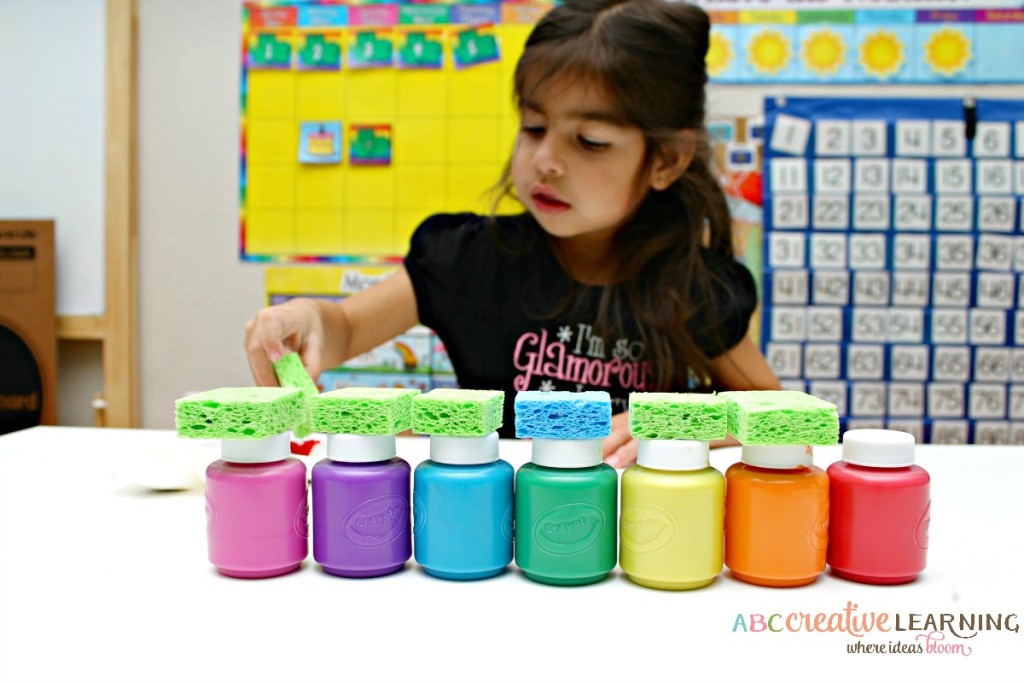 This kids rainbow craft also makes a great color review and fine motor skills activity for preschoolers. Kaidence helped me line up the colors in order in front of her so she knew which color to use on her rainbow.
I then used regular kitchen sponges and them into small squares, which she used to dip in the paint and sponge on her paper.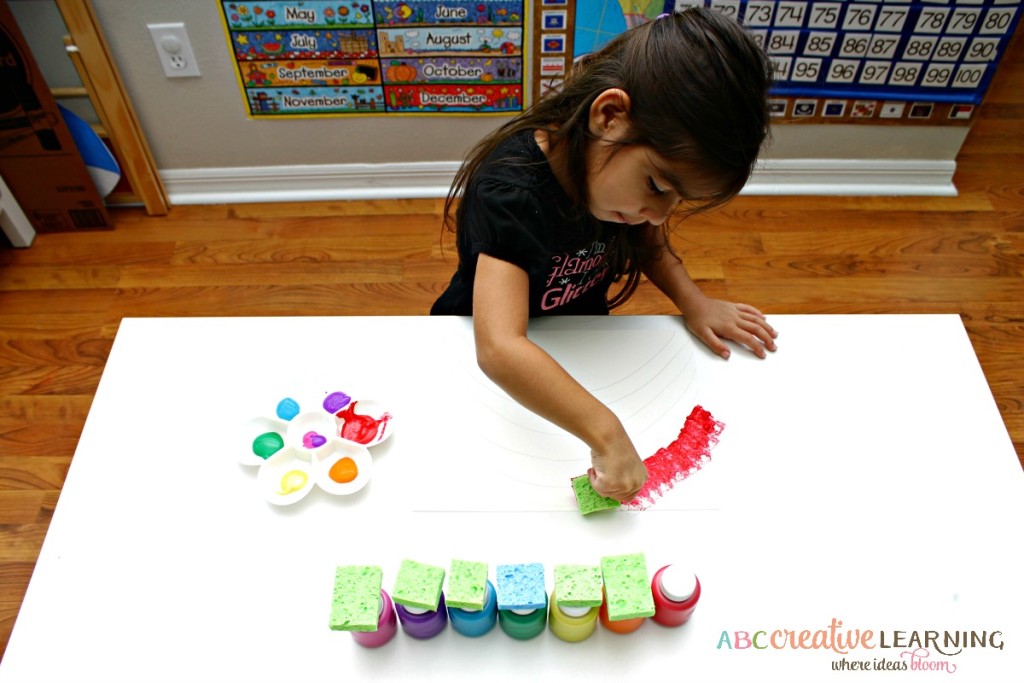 To help Kaidence create a rainbow, I used a pencil and lightly drew the rainbows arch so that she knew exactly where to follow along for each color. I then poured a little bit of each color on a paint palette to keep the colors organized for her.
If you want to keep it less messy I suggest adding a larger paper underneath the paper, but if you use kids paint it should come right off 🙂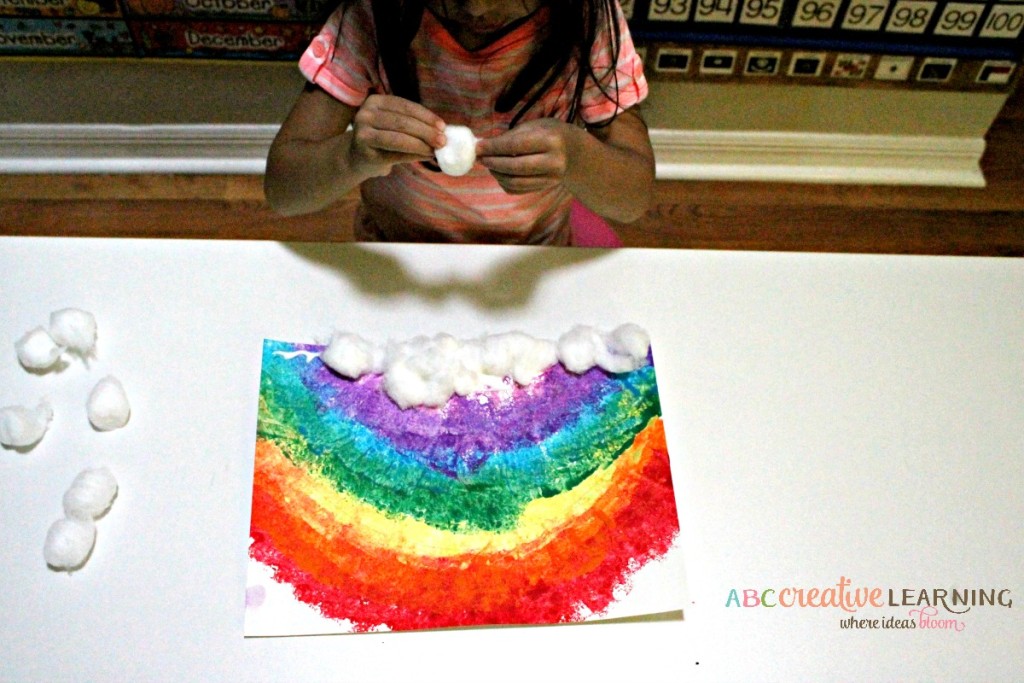 After our rainbow dried completely we added some clouds underneath using craft glue and cotton balls. Have your child pull the cotton balls apart just a bit and glue underneath rainbow.
Follow my Arts & Crafts Pinterest Board for some more Arts & Crafts Ideas!
Follow ABC Creative Learning's board Arts & Crafts on Pinterest.


Could your weather use a bit of rainbow?