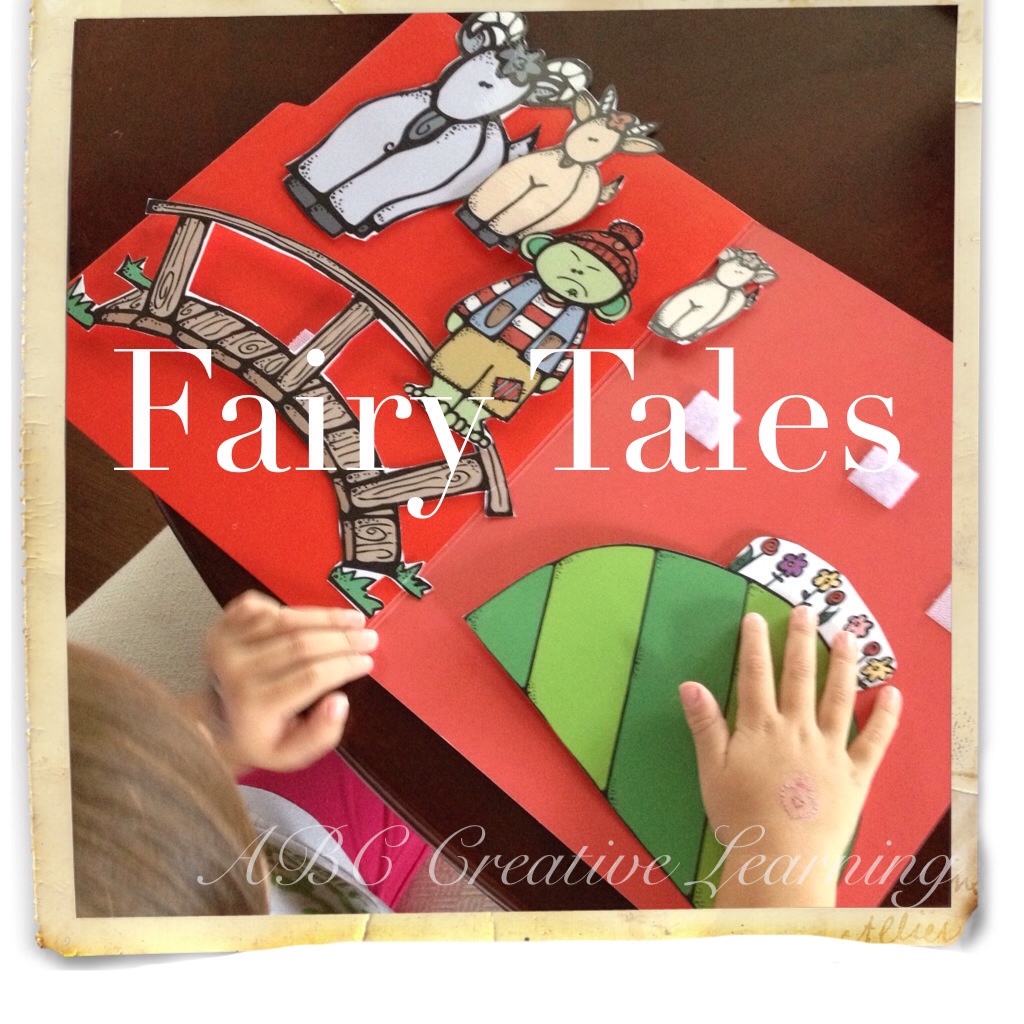 Welcome to our first post participating at the Poppins Book Nook Book Club! The Poppins Book Nook created by Jill over at Enchanted Homeschooling Mom is basically a book club that help parents think outside of the box when creating activities for their children. Each month a theme is followed, but it's up to you as the parent to choose the books your child will enjoy and have fun learning from. This months theme was Fairy Tales!
I used the printables from 3 Dinosaurs to make our puppets. I then used a file folder and added Velcro where the characters were suppose to be and the other side of the Velcro on the puppets. I first gave her all the pieces separately and she had to add them to the correct space as she told me the story.
Storytelling is a great way for children to feel a connection to the characters in the story, it also helps with verbal proficiency, and encourages imagination and creativity. It's very important to let children express how they connect or understand the story. This is also a great listening skills activity. If Princess hadn't been listening to the stories when I read them, she wouldn't have been able to re-tell the story back to me.  Plus, it's great to hear them come up with their own ideas on how the story "actually" happened 🙂
This is probably one of my favorite pictures. It's a little blurry but I had to share :). You can see that Princess is movie her pieces around as she re-tells the story. I'm pretty sure she is saying "Who is crossing over my bridge?" because of the way her lips are formed :).
Here are some Fairy Tale Books to Check out!
Affiliate Links: Fairy Tales
This week we are doing the 3 Little Pigs and I have a few fun surprises for Princess so make sure to stop back 🙂