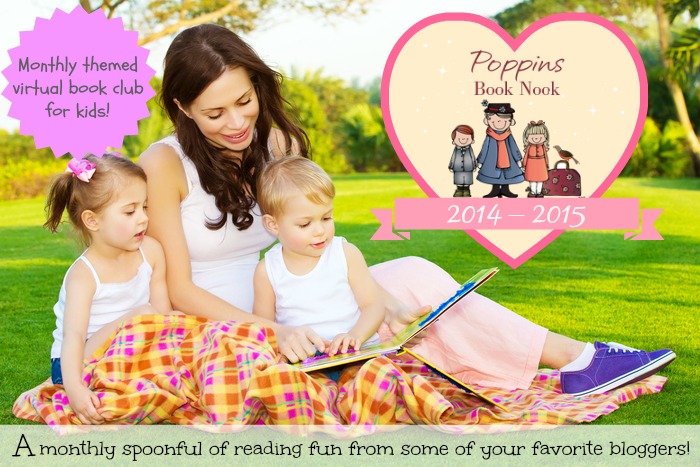 Happy May everyone!  We hope everyone enjoyed April's theme of Planes, Trains, and Automobiles and also got a chance to check out all the other co-hosts amazing ideas!  I absolutely love how each month we are able to bring a new adventure and idea to our children.  I don't about yours, but my girls would read Disney and Princess books all day long.  I love that through this they get more than just reading a book, they get to explore the book and create using their imagination!
I hope you will join us again this month for Poppins Book Nook May 2014 – Folktales!  We are still searching for the perfect book, but we always find one and when we do I will share with you all!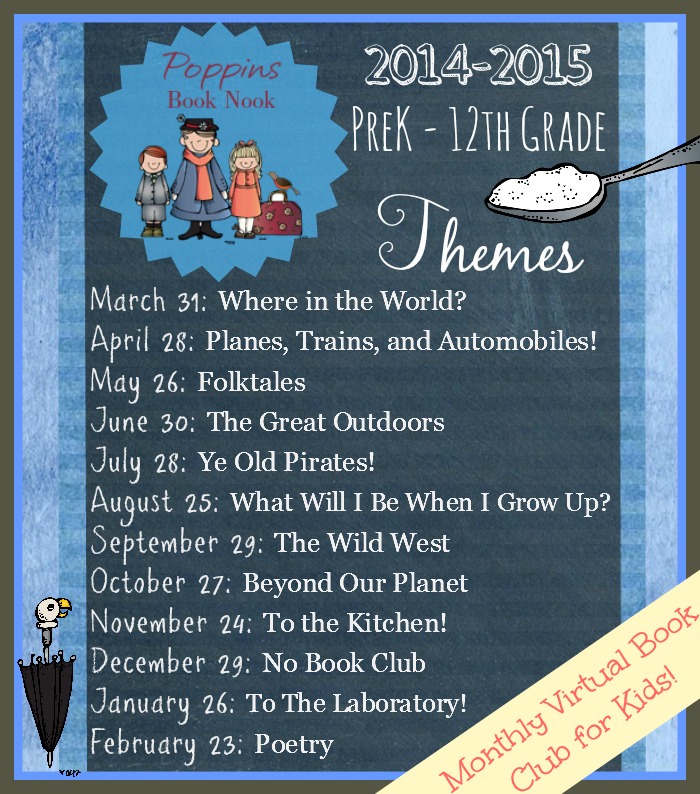 Don't know where to start with this months theme?  Check out our March and April themes here on ABC Creative Learning to help your creativity get going 🙂  It's so much fun and the children really do enjoy it!
Here are some great Folktales book that would be perfect for this months Poppins Book Nook!
Also, make sure to stop on by Enchanted Homeschooling Mom to get your FREE Poppins Book Nook Lapbook May 2014 Pack which contains:
An official interactive Poppins Book Nook bookmark for this month's theme
This month's Passport pages to add to your lapbook
Several lapbook elements centered on planes, train, automobiles (travel)
Reading response writing prompt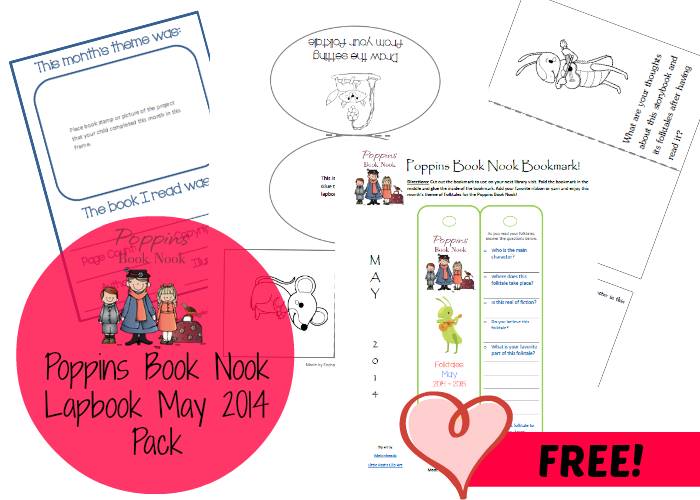 Visit all of the amazing Contributors of Poppins Book Nook below!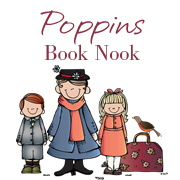 Enchanted Homeschooling Mom ~ 3 Dinosaurs ~ To the Moon and Back ~ Planet Smarty Pants ~ Farm Fresh Adventures ~ Growing in God's Grace ~ Chestnut Grove Academy ~ Learning and Growing the Piwi Way ~ The Usual Mayhem~ Preschool Powol Packets ~ Monsters Ed Homeschool Academy ~ Adventures in Mommydom ~ Teach Beside Me ~ Life with Moore Babies ~ Kathy's Cluttered Mind ~ Are We There Yet? ~ Our Crafts N Things ~ Hopkins Homeschool ~ ABC Creative Learning ~ Joy Focused Learning ~ P is for Preschooler ~ Laugh and Learn ~ A Mommy's Adventures ~ Inspiring 2 New Hampshire Children ~ World for Learning ~ The Kennedy Adventures ~ Ever After in the Woods ~ Golden Grasses ~ Our Simple Kinda Life ~ A glimpse of our life ~ Journey to Excellence ~ Happy Little Homemaker ~ Little Homeschool Blessings ~ Simplicity Breeds Happiness ~ Raventhreads ~ Water on the Floor ~ Learning Fundamentals ~ Tots and Me ~ As We Walk Along The Road ~ Stir the Wonder ~ For This Season ~ Where Imagination Grows ~ Lextin Academy ~ The Canadian Homeschooler ~ School Time Snippets ~ Peakle Pie ~ Mom's Heart ~ A Moment in our World ~ Every Bed of Roses ~ Finchnwren ~ At Home Where Life Happens ~ Suncoast Momma ~ The Library Adventure ~ Embracing Destiny ~ Day by Day in our World ~ Our Homeschool Studio ~ A "Peace" of Mind ~ Thou Shall Not Whine ~ SAHM I am ~ eLeMeNo-P Kids ~ Simple Living Mama
Make sure to enter this months Poppins Book Nook Giveaway and Link up your "Planes, Trains, and Automobiles" story ideas!  Also, visit Poppins Book Nook on Facebook and Pinterest.
Will you be joining us this month for our Folktales Theme?