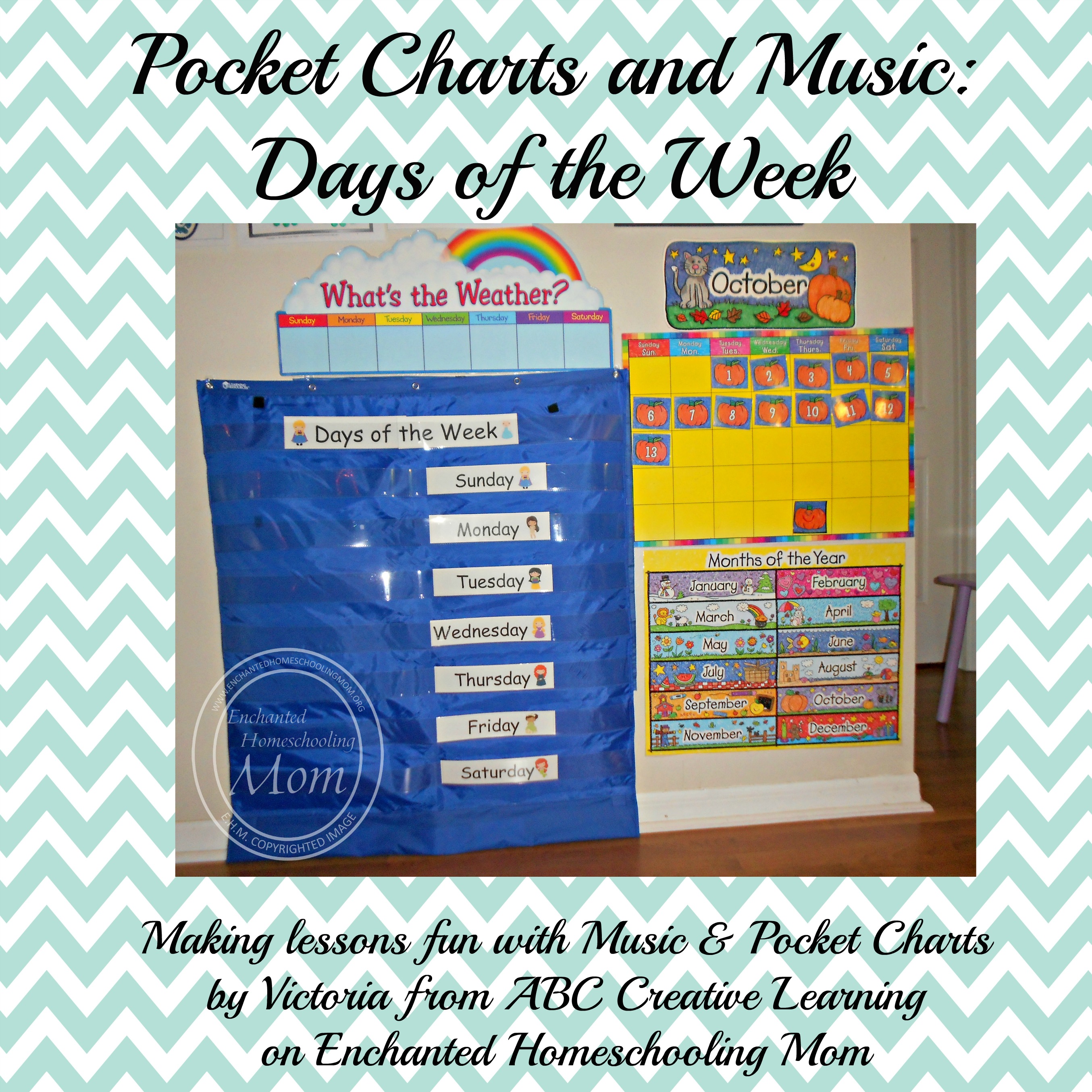 This month over at Enchanted Homeschooling Mom I am sharing on how to use music and a pocket chart during your Calendar Time.   We do our Calendar and Weather during circle time right before we do any lessons.  It's a routine I have taken from being in the classroom and it works great for getting our daily lessons started!  Check out how to incorporate music and pocket charts into your daily routine.
Oh, and just by heading over and checking it out… there is a little something that I am sharing for FREE!  My first printable 🙂
What's the first thing you do at home before starting your daily lessons?