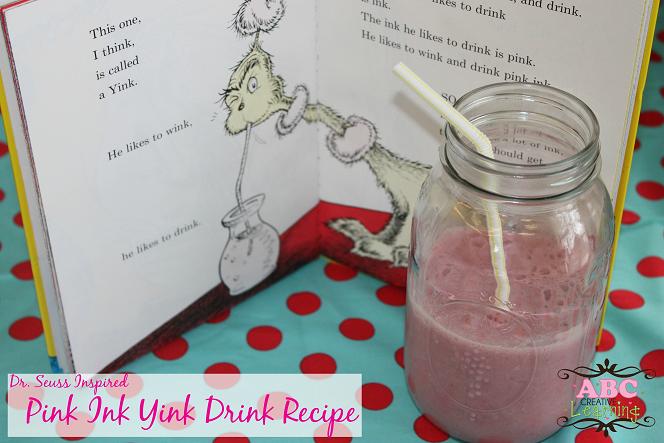 Dr. Seuss has a birthday coming up on March 2nd and it's one of my favorite themes to use during lessons!  The books are such an amazing way to teach children the love of reading and how to use your imagination.  I thought that we would begin our Dr. Seuss week celebration with a yummy and refreshing snack that the Yink would love to drink!  This is an easy snack that the kids can definitely help out with.
Ingredients Needed for your Pink Ink:
1 cup of milk (or non dairy milk)
1 cup of ice
1 tablespoon of honey
About 6-8 strawberries
Blender
cups and straws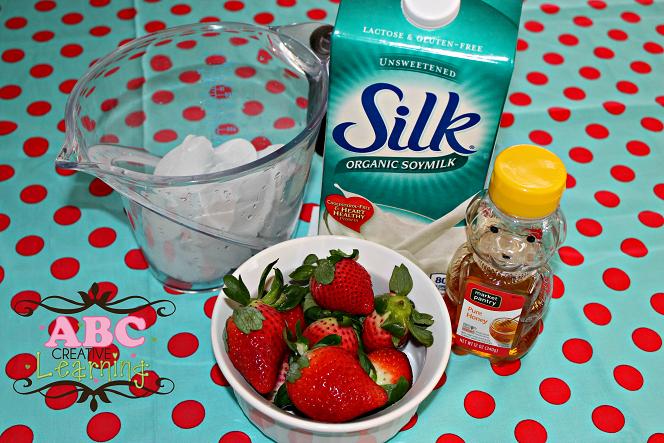 The first thing you will want to do is read One Fish Two Fish Red Fish Blue Fish by Dr. Seuss before making your Pink Ink.  You want to make sure that your kids understand the concept behind this fun kitchen activity.
After cutting off the stems off your strawberries add everything in a blender and mix together.  If you would like your Pink Ink to be a little lighter just add more milk to it and blend.  Pour into a cup with a fun straw and enjoy a cup of Pink Ink just like the Yink 🙂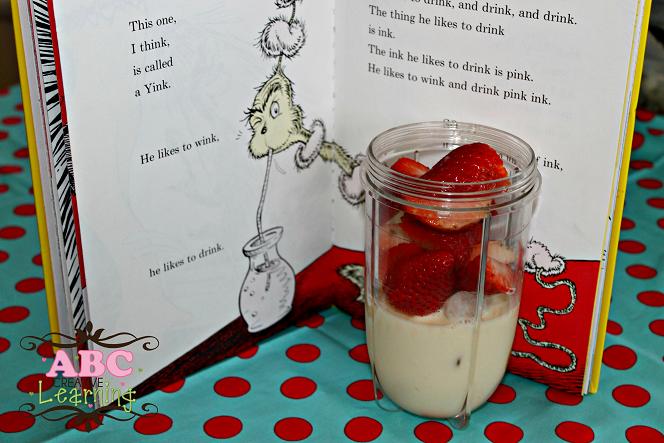 What is your child's favorite Dr. Seuss book?