I received a product from One Fur All for review. No other compensation was received. All opinions are my own.
Before having kids our dogs were our babies and they are members of our family. We treat them and give them the best we can just like we do with our kiddos. Unfortunately, sometimes our pets don't leave the best odor hanging around the house and when you are busy with two kiddos sometimes you forget that weekly bath, until the dog smell hits the house.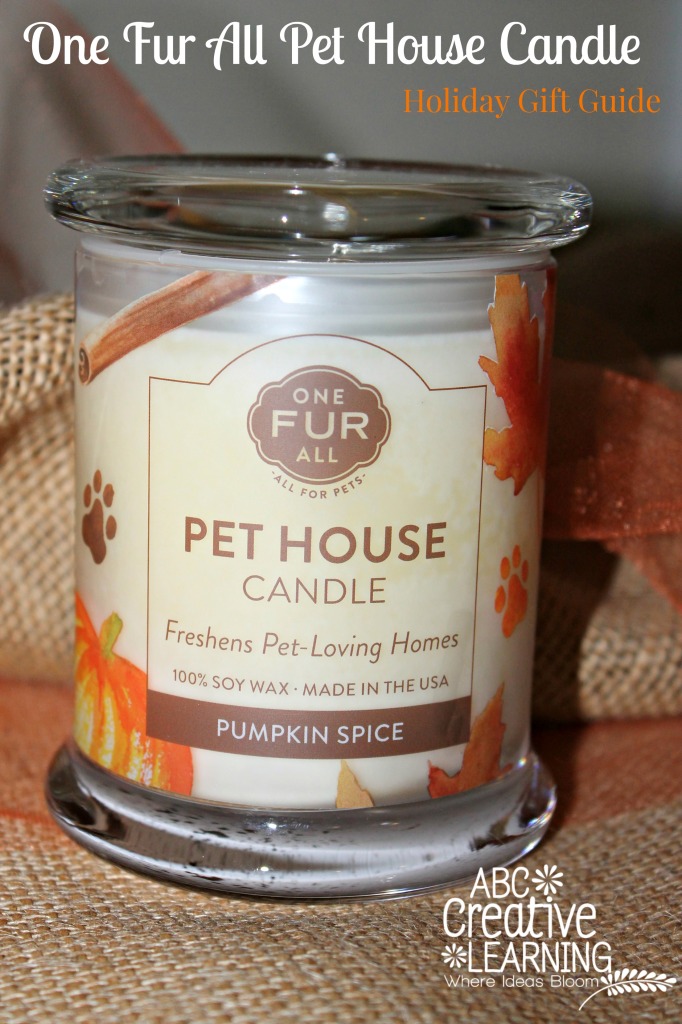 Have you ever walked into someone's house to just get the smell of dog or cat? I know I have and I know that sometimes our house is guilty of that as well. When I saw One Fur All Pet House Candle in Pumpkin Spice I just had to give it a try! I absolutely love the packaging on the candle and when I opeened that glass lid the amazing pumpkin spice smell hit me immediately! It's a soft, sweet and honestly smells like a baked pumpkin pie!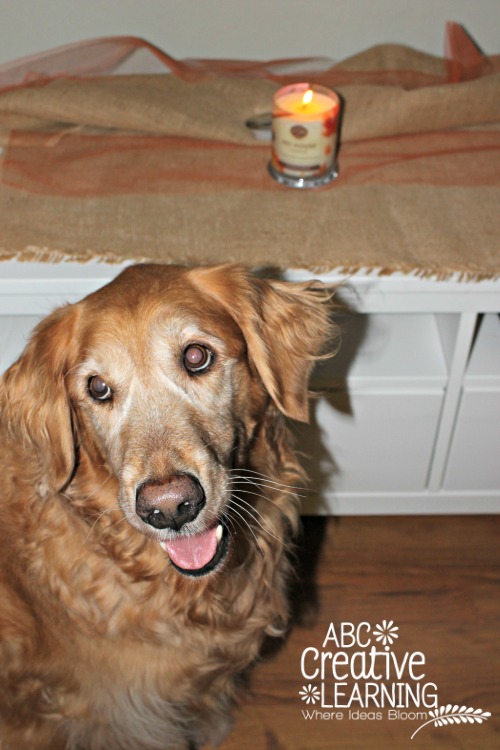 I lit the candle and within minutes the entire house smelled like pumpkin and the best part is that after I blew off the candle you could still smell it. I absolutely love that the candles are made in the USA and infused with essential oils! I think this would make a wonderful gift for someone who is an animal lover!
Check out the reasons why I love One Fur All Pet House Candle:
Specially formulated to freshen pet-loving homes
Made with an odor neutralizer
Infused with our signature blend of essential oils
100% natural soy wax
Hand-poured
Dye-free wax
Approximately 70 hours burn time
Made in the USA
Reusable jar
Satisfaction guaranteed
10.5 jar
Check out all three scents below!

Make sure to visit One Fur All and follow them on Facebook, Twitter, and Instagram! Also check out their Rescue Fundraiser Program!
I'm so excited that One Fur All has generously offered to giveaway one of their Pet House Candle in Pumpkin Spice to one of my readers! YAY! For a chance to win just enter the Rafflecopter below and Good Luck!!
What scent would you like to try in your home?