Moms' Night Out Movie Screening #MNOMovie
This past Tuesday I got the opportunity to take a friend of mine and watch the screening of Mom's Night Out Movie. If you are looking for a fun night out with friends, your hubby, or even your mom this is the movie to go see! I laughed and cried during the entire thing! Some parts of the movie even hit close to home and made me think of my life as a mom, wife, and blogger! If you are looking for something to go see on Mother's Day weekend I highly suggest heading to the movie theaters and checking it out! It was a nice refresher to see a great comedy without having to worry that the language was going to be offensive! Absolutely enjoyed it and I know you will too!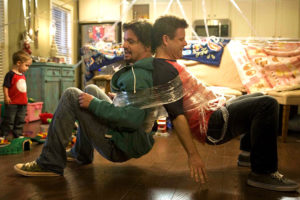 About the Movie
All Allyson and her friends want is a peaceful, grown-up evening of dinner and conversation . . . a long-needed moms' night out. But in order to enjoy high heels, adult conversation and food not served in a paper bag, they need their husbands to watch the kids for three hours—what could go wrong? MOMS' NIGHT OUT is an endearing true-to-life family comedy that celebrates the beautiful mess called parenting.
Coming to theaters on May 9, get ready to see YOUR life on the big screen. But don't worry … it's a comedy! Meet the stars of MOMS' NIGHT OUT!
MOMS' NIGHT OUT is directed by The Erwin Brothers and produced by Kevin Downes, Jon Erwin, Andrew Erwin, and Daryl Lefever. Executive producers are Patricia Heaton and David Hunt.
Watch the Trailer Below
Are you planning on going to see Moms' Night Out?