As many of you know I am a former teacher, business owner, homeschooler, and blogger all in just about 8 years.  I honestly don't know what I would have done without Microsft Office and their amazing software and programs!  I have used Microsoft Office since I can remember.  Not too long ago I purchased a lap top and the first thing I made sure was installed was my Microsoft Office programs!  I do everything for my daily scheduling, calendar, papers, blogging, homeschooling, printables, crafting, and so much more with Microsoft Office!  When I was giving this opportunity to share with all my readers the Microsoft Office 365 and #GetItDone I just had to be apart of it!  To help spread the word I was sent an awesome #getitdone kit and a one year subscription of Office 365!  I was so excited to check it all out!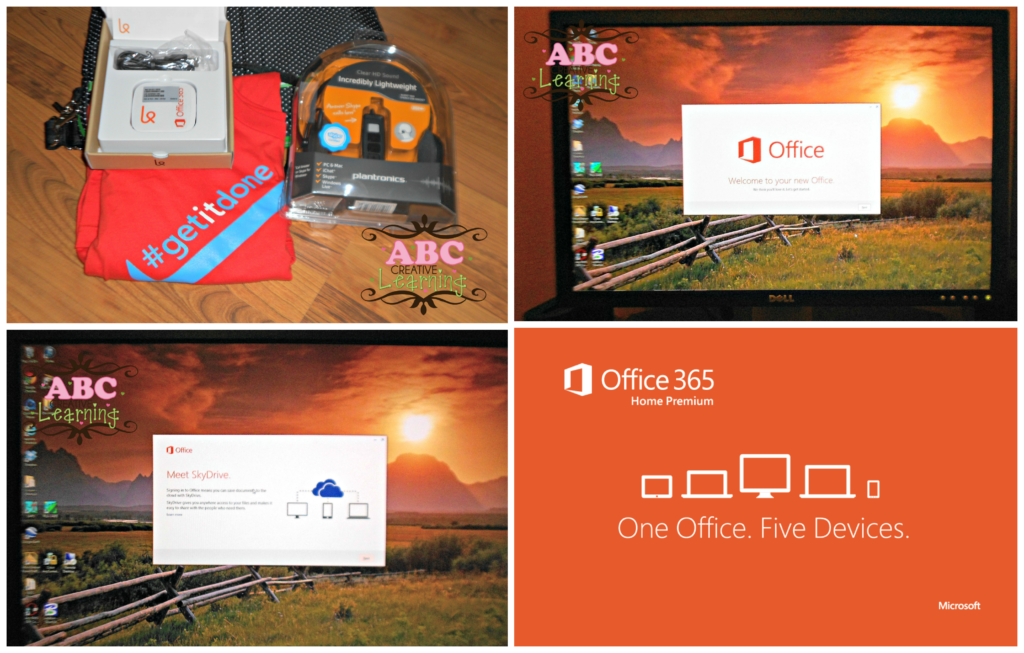 If you follow me on Instagram you probably saw the picture I posted while running errands with Kaelyn.  No joke, but of all days I actually forgot my list at home!  Any other day I would have turned the car around  just to grab my list, but yesterday I just pulled up my list on my iPhones Office Mobile App SkyDrive and Viola… there's my list!  OneNote also has a list feature that you can use for tasks and lists, which gives you the option to check off things you have completed.  I like using both.  This specific list I used the excel program at home the night before.  The best part is that I can do anything from Blog Posting ideas, Homeschooling schedule, lessons, grocery list, and even send the hubby our daily schedule so that he is aware when Kaelyn has ballet or a basketball game.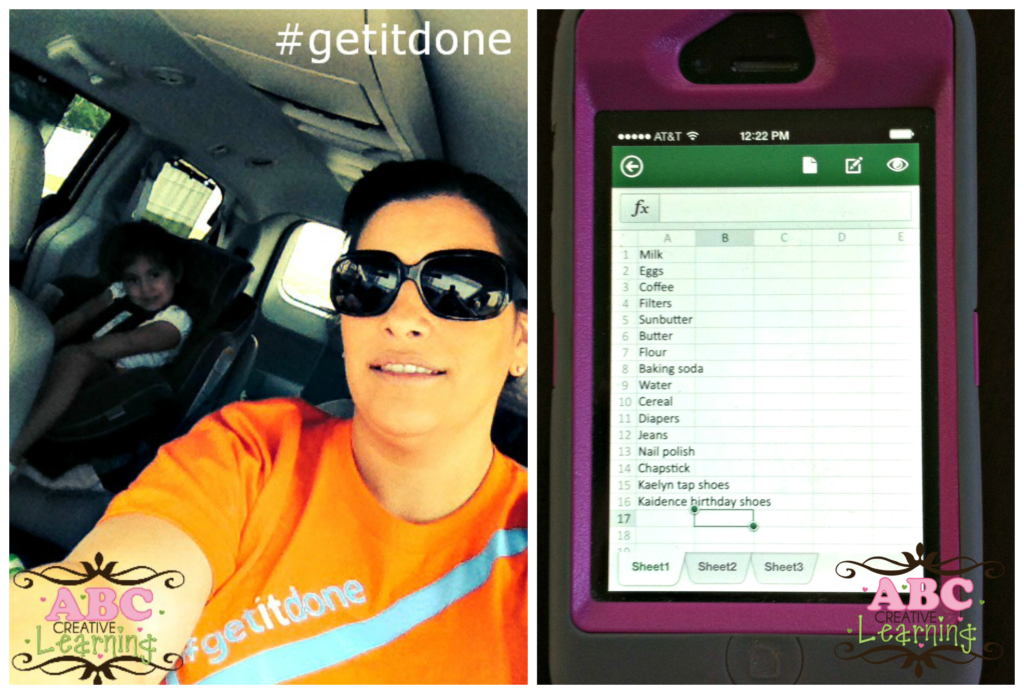 According to a recent study conducted online by Harris Interactive on behalf of Microsoft, more than half of office workers (53%) would be willing to work more hours—and one in five would be willing to take a pay cut—to have more flexibility in where and when they got work done.  I know I would!  Can you imagine being able to work on the go?  As a mom I know that when my girls are sick I need to be there with them and if I can take work with me while I care for them, then I am one happy momma!
Yesterday Microsoft Office 365 declared November 7th, Get It Done Day to help others realize that no matter where you are at you can get it done!  They installed Giant Check Marks all over New York City highlighting where major accomplishments are getting done and changing the world.  The best part is that Microsoft Office 365 wants you to be apart of this movement!  Not in New York?  Well make sure to become part of the movement by entering a contest showing Microsoft Office 365 how YOU #GetItDone!  You and a friend could win a trip to some of the most happening events anywhere! Get it done alongside the most accomplished athletes, filmmakers and musicians around—on a trip to NYC, a journey to Park City, Utah, or a musical voyage to Austin, Texas.  Visit www.office.com/getitdone to Share a Photo and Enter to Win!
A February trip to NYC, America's most get it done city—with enough cash to buy tickets to the big football showdown, or catch your favorite Broadway show.
Slap on your skis and head to Utah this January, where you can get it done in between indie flicks in Park City.
Fly to Austin in March, where you'll enjoy a boot-scootin' week of living history, live music and interactive in the heart of Texas.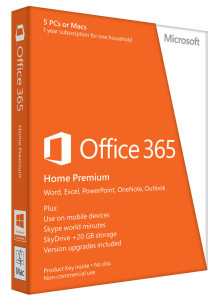 Now, who is ready for a Giveaway?  Microsoft has been generous in allowing me to host a Giveaway for a Free 1 Year Subscription (US $99.99 value) of Office 365 Home Premium!  How amazing is that?  Believe me, this is awesome!  Enter below and Good Luck!


NOTES:  This is a Sponsored Post on behalf of One2One Network.