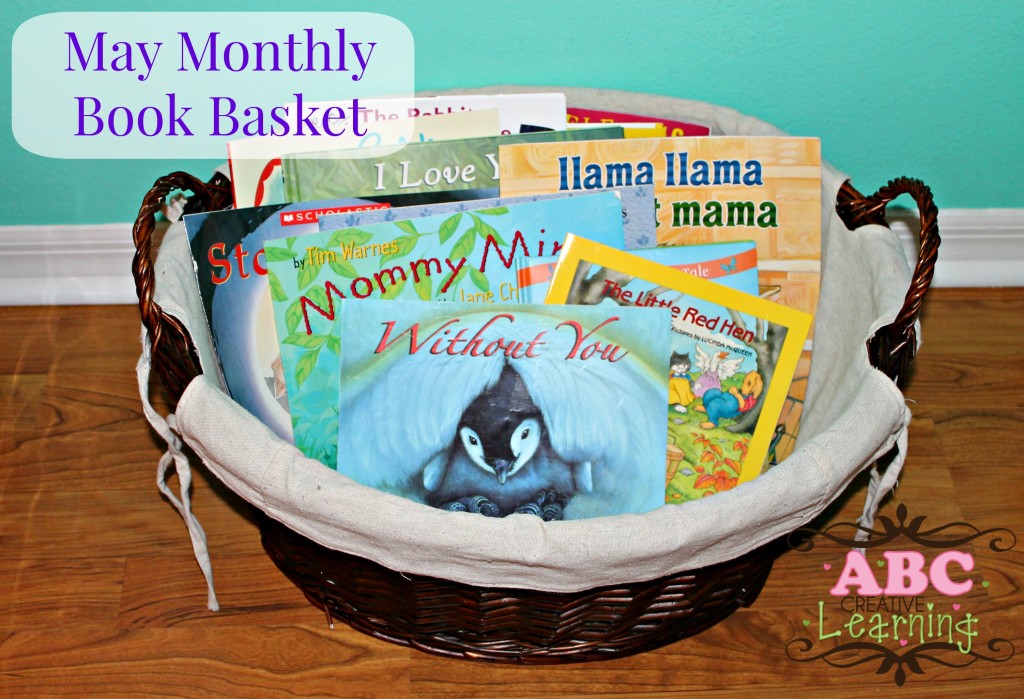 This months Book Basket is all about Folktales and Moms!  What better way to celebrate the month of May with books to show the love between both mother and child!  My girls absolutely love the book Without You by Sarah Weeks!  I can literally read this book every night to them and they do not get tired of listening to it!  One of my favorites is On the Night You Were Born by Nancy Tillman!  Even though the story isn't necessarily about mother's, it does remind me of the moment I became a mother, so I think it's perfect for our book basket 🙂
We also added Folktales stories to our basket this month so that we have a chance to explore a few before deciding which one we will pick for our Poppins Book Nook activity and book this month!
Check out some of our favorite books in our basket this month!
Have you created a book basket this month?