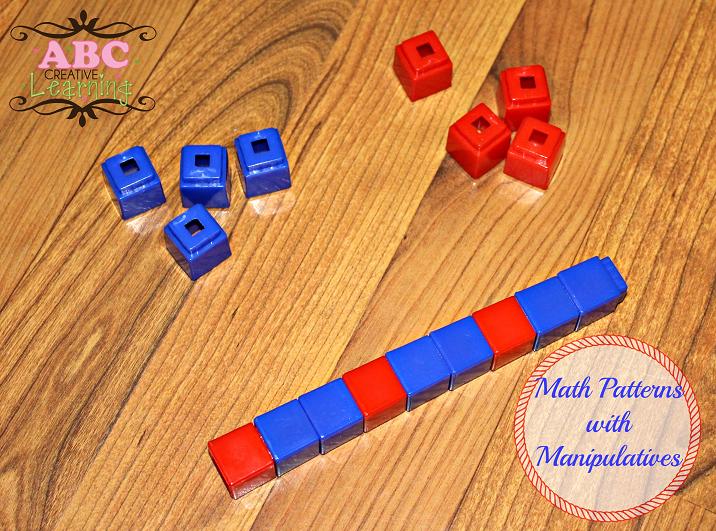 Patterning can be a very fun math lesson when using manipulatives and hands on activities.  You can really just about use anything to teach a math patterning lesson.  Some of my favorite manipulatives to use during patterning lessons are unifex cubes, buttons, counting bears, blocks, straws, legos and pattern blocks.  The best part is that you can really make it a fun and interactive lesson for your child.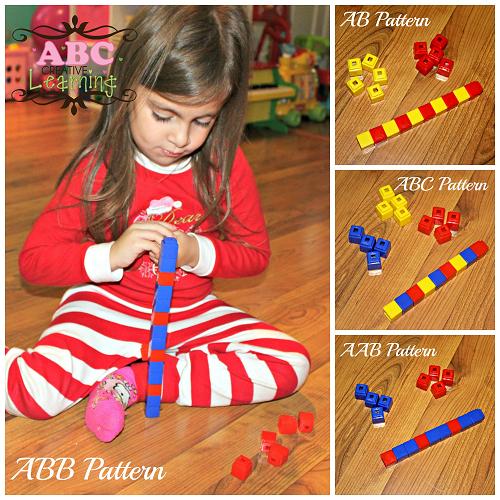 A little bit about patterns:
A pattern is only a pattern if it is repeated twice.
The easiest patterns are those involving two colors or variables (for example, red, blue, red, blue), referred to as an AB pattern. More complex patterns include ABC, ABC; AABB,AABB; AAB,AAB; ABB, ABB; and ABCD,ABCD.
To help your child understand patterns better, give them the time to read the pattern out loud and have the opportunity to fix their pattern if necessary.  A child will understand the pattern better or catch their error with more ease when they hear themselves read the pattern.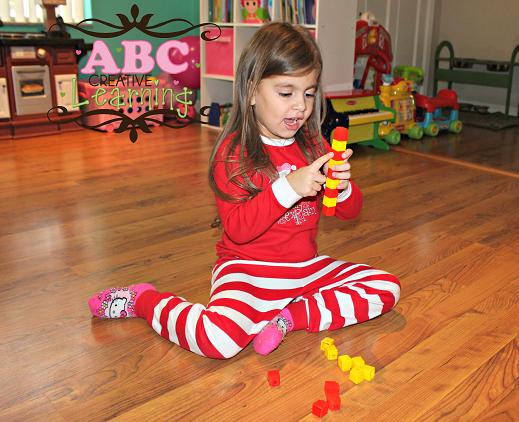 It took us about a week to go through the three different patterns.  For this specific review lesson we used some unifex cubes in several different colors to review about AB patterns, AAB patterns, and ABC patterns.  Even the little one wanted to get involved in making her own patterns.  This worked out perfectly because while Kaelyn and I reviewed our weekly lesson, Kaidence got a chance to explore the colored cubes.  This is also a great way to keep your little one's busy, while homeschooling older children.  Keep them involved 🙂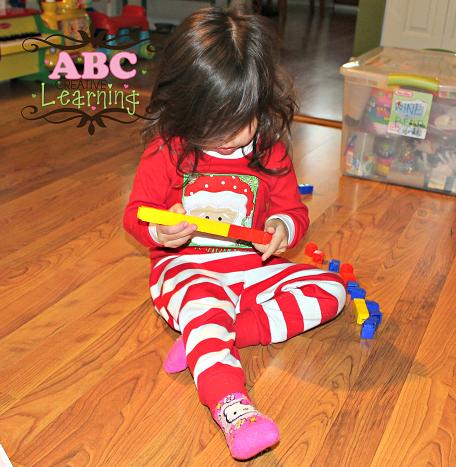 Because we had already learned about AB, ABB, and ABC patterns, I wanted to see if Kaelyn understood the concept without me having to remind her what each pattern was.  I would ask her to show me an AB pattern and after she created it I would have her read it out loud to make sure she had the opportunity to correct her pattern if necessary.
You can even use some Pattern Cards to have your child copy the pattern.  Here are some free patterns I used and are great when printed and laminated for repeated use!
Check out some of my favorite manipulatives to use during patterning lessons below.
What type of manipulatives do you use during patterning lessons?