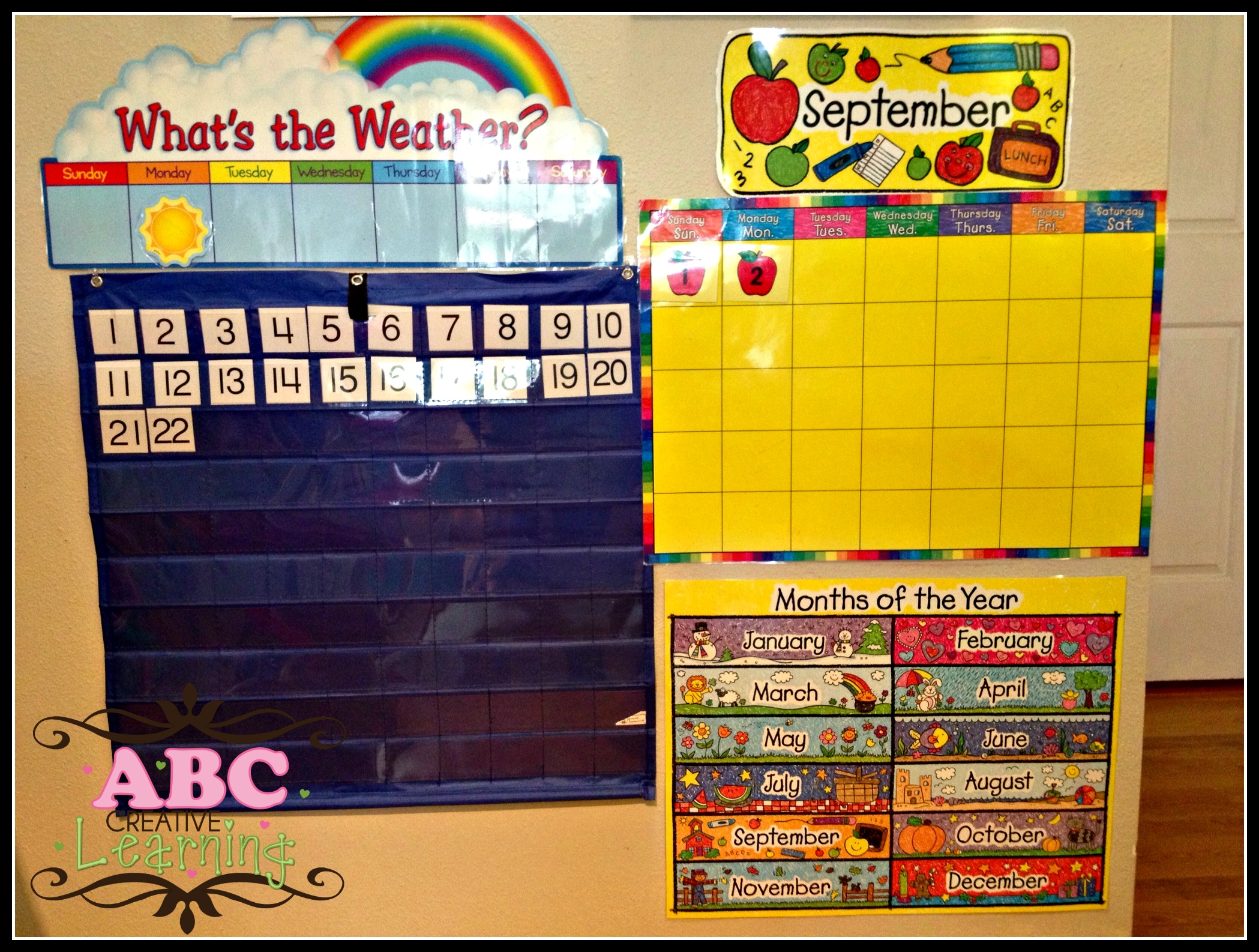 Math is definitely not my strongest point and as a student I always struggled in school. When I became a teacher I wanted to make sure that I made math fun and entertaining for my students. That's why I try to use hands on activities and manipulatives as much as possible. Last week we worked on several different math activities for counting and number recognition.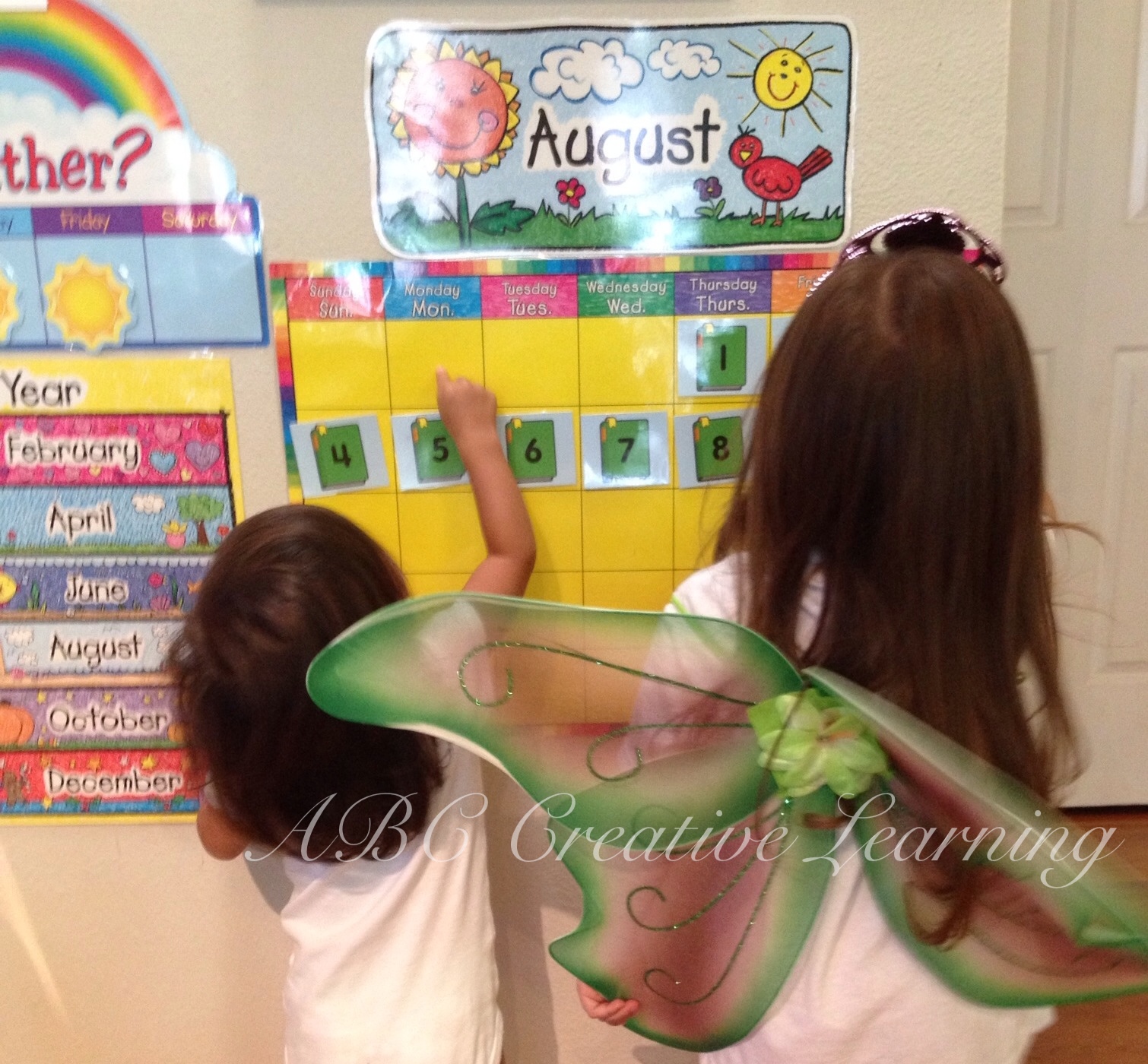 During circle time every morning we do our Calendar and Weather. By doing this Princess gets a chance to add the dates number underneath the day of the week.  I have also added a Counting to the 100th Day of School Pocket Chart.  She seems to enjoy counting everyday and adding the correct number of school days in the appropriate pocket.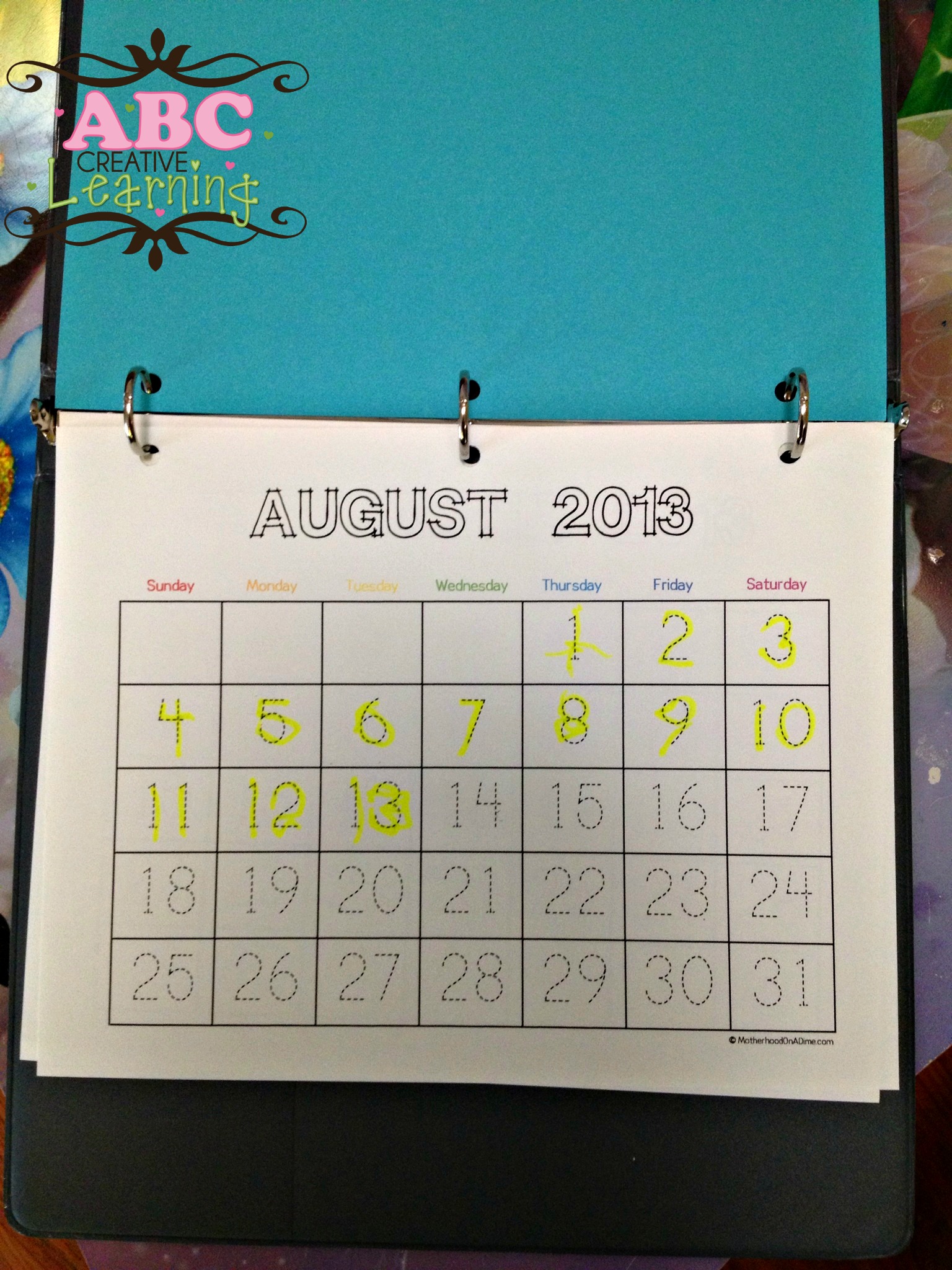 She also has a binder where I keep all of her daily activities.  After we have added our number on the calendar and our schools days in the pocket chart Princess takes out her binder which includes a page for each month of the year.  With her highlighter she traces the correct number on her calendar. We usually do not do school on Saturdays and Sundays, so I have her trace the numbers on Monday 🙂  All the activities above we do on a daily basis, not only during math time.

We also did some numbers and counting with Play-Doh.  The girls absolutely loved this activity and Princess was excited that her little sister got to play with her during this lesson.  I gave the girls several colors of Play-Doh and their Play-Doh Mini Fun with Numbers Bucket.  The bucket brings numbers 0 thru 9, although we are working on numbers 1 thru 20, it is still a great way to review numbers.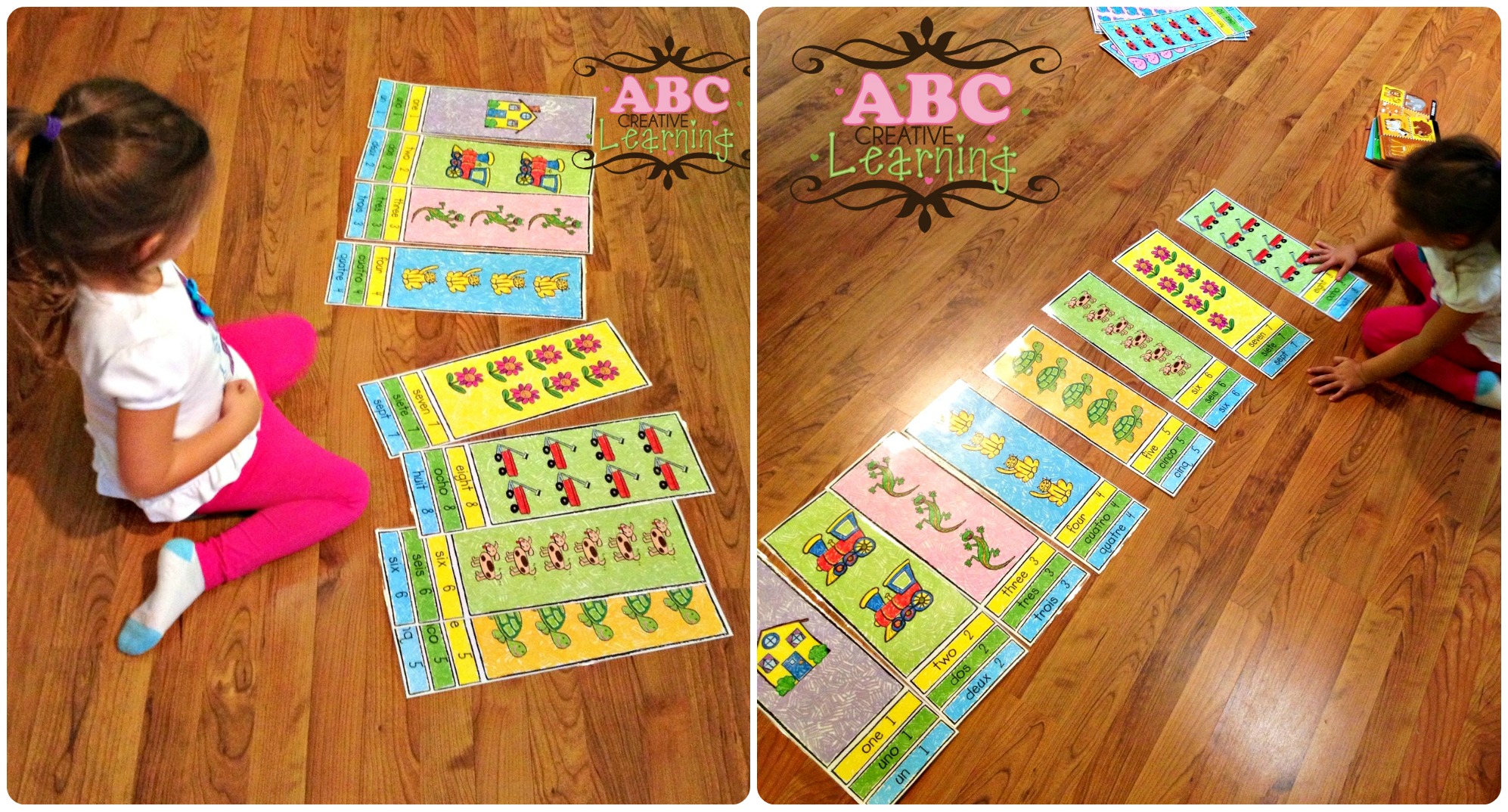 Princess also worked on number ordering with my bulletin board number cards.  I used to use these in the classroom as part of my number wall.  I gave her the cards with the numbers mixed in and had her line them up in a row in order starting with one.  Basically she was going a number line 🙂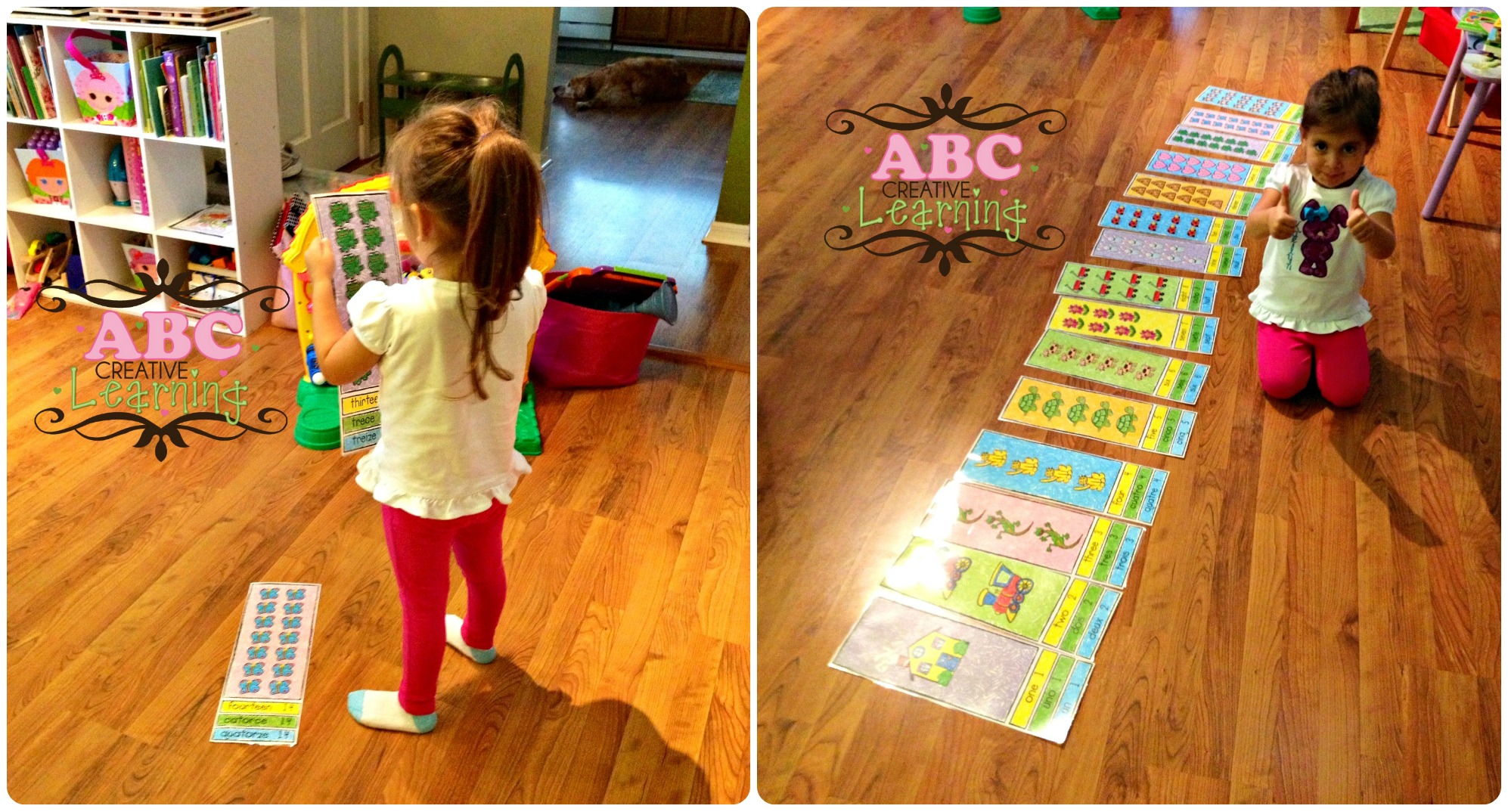 At one point I caught her counting the items on the card and I asked her what she was doing.  She told me she was counting to make sure she had the number 13. 🙂  As you can see she is very proud of herself for completing her number line!
By the end of the week Princess was ready to complete her Missing Numbers worksheet.  I gave her the binder which contains her calendar that she fills in daily so that she could use it as reference when writing her numbers.  Right now I'm not worried about her writing them perfect, but I do want her to form them correctly.  Basically I want her number 6 to be a 6, not a 9.  After she completed the worksheet I pulled out her Megablocks and had her stack number towers.  She would pick a number from her sheet and build a tower as high as the number.
What kind of activities did you during Math Lessons?