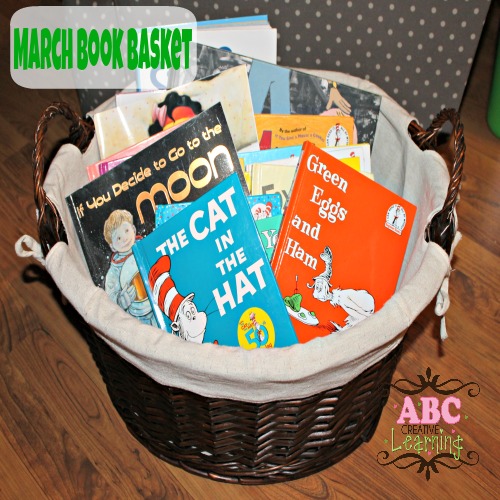 Happy March everyone, sorry this post is a few days late, but here is our March Book Basket with all the themes and units we will be covering this month.  For the month of March we will be learning about Dr. Seuss, St. Patrick's day, and Where in the World? (this is part of our Poppins Book Nook Virtual Kids Club).  Can't wait to share some of the crafts, activities, and recipes we will also be doing alongside our themes and books!
Below are some of the books in our Book Basket this month.
What books do you have in your basket for March?