Today I'm sharing my Mackenzie Foy Interview and all the details of her role as Clara in Disney's The Nutcracker and the Four Realms.
Mackenzie Foy Interview The Nutcracker and the Four Realms
Many of us know Mackenzie Foy as the daughter of Edward and Bella, from the films the Twilight Series. She is taking Hollywood by storm as Clara, in Disney's newest film of The Nutcracker and the Four Realms. Make sure to keep an eye on this young star. I expect we will be seeing a lot more of her in films.
Thank you, Disney, for flying me out to LA and allowing me to be apart of the press event for The Nutcracker and the Four Realms. All magical opinions are my own. This post contains affiliate links.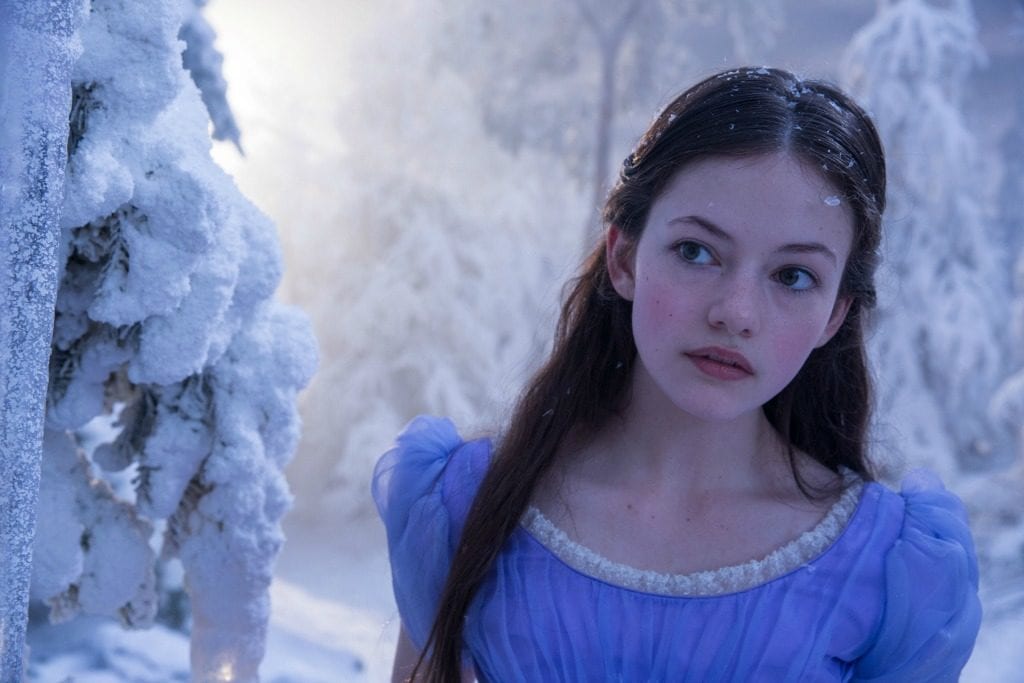 Portraying A Holiday Character
We all know that The Nutcracker is always been known as a way to celebrate the holiday season. When asked how she felt portraying one of the well known classical characters, Clara, he responded that it has been fun. Especially since The Nutcracker story is so beloved among many. She said that it's such a great thing to be able to make that connection with your childhood and it truly captures the season of the holidays. She hopes that families like it and becomes apart of their yearly traditions to watch together.
Performing Her Own Stunts
Mackenzie Foy was so excited to be apart of the film that she performed the majority of her stunts. She also did horse training at The Devil's Horseman. She enjoyed being able to do her own stunts, especially in such a safe environment and with proper stunt trainers.
A Message For Young Girls
She wants young girls to see how Clara in the film The Nutcracker and the Four Realm is unapologetically herself. She loves being an inventor no matter what others are saying, especially since this time period is it not socially acceptable.
Playing A Lead Role
She shared how every role she's played no matter how big or small, research needs to be done to grab the essence of the character. As for Clara, being the main character, she needed to make sure that everything was in line and making sure she knew how each character related to each other.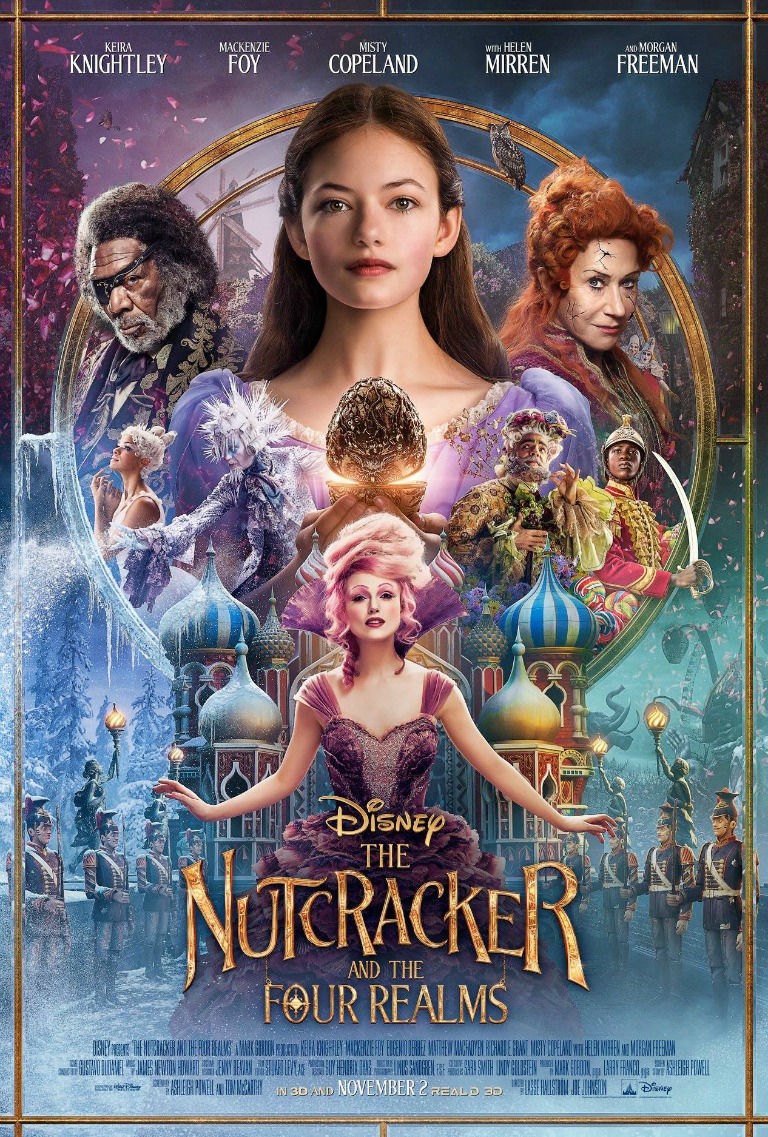 About The Nutcracker and the Four Realms
All Clara (Mackenzie Foy) wants is a key – a one-of-a-kind key that will unlock a box that holds a priceless gift. A golden thread, presented to her at godfather Drosselmeyer's (Morgan Freeman) annual holiday party, leads her to the coveted key—which promptly disappears into a strange and mysterious parallel world. It's there that Clara encounters a soldier named Phillip (Jayden Fowora-Knight), a gang of mice and the regents who preside over three Realms: Land of Snowflakes, Land of Flowers and Land of Sweets. Clara and Phillip must brave the ominous Fourth Realm, home to the tyrant Mother Ginger (Helen Mirren), to retrieve Clara's key and hopefully return harmony to the unstable world. Starring Keira Knightley as the Sugar Plum Fairy, Disney's new holiday feature film "The Nutcracker and the Four Realms" is directed by Lasse Hallström and Joe Johnston, and inspired by E.T.A. Hoffmann's classic tale.
The Nutcracker and the Four Realms Now Playing In Theaters

You Are Also Going To Love:
If you enjoyed reading this interview with Mackenzie Foy as her role in Disney's The Nutcracker and the Four Realms, then you will also love the following Disney articles I have put together for you:
What did you think of Clara in The Nutcracker and the Four Realms?