Last week we learned about the letter E!  We did some easy but fun Arts & Crafts activities that the girls enjoyed very much so I wanted to share 🙂

At the beginning of the week we decided to make some elephant hand prints.  I know, I know, messy huh?  Make sure to cover up your kiddos clothing before starting or have them wear an oversize shirt you no longer have use for. It's actually not that bad.  Check it out 🙂
Materials Needed:
Construction Paper (Any color your kiddos want to use and pink for the ears)
Gray Paint ( or make your own with white and black or brown, purple, and some white)
Googly Eyes
Anything else you can think of that will make it fun for them like cotton balls for clouds or cut up construction paper for grass.
Elmer's Glue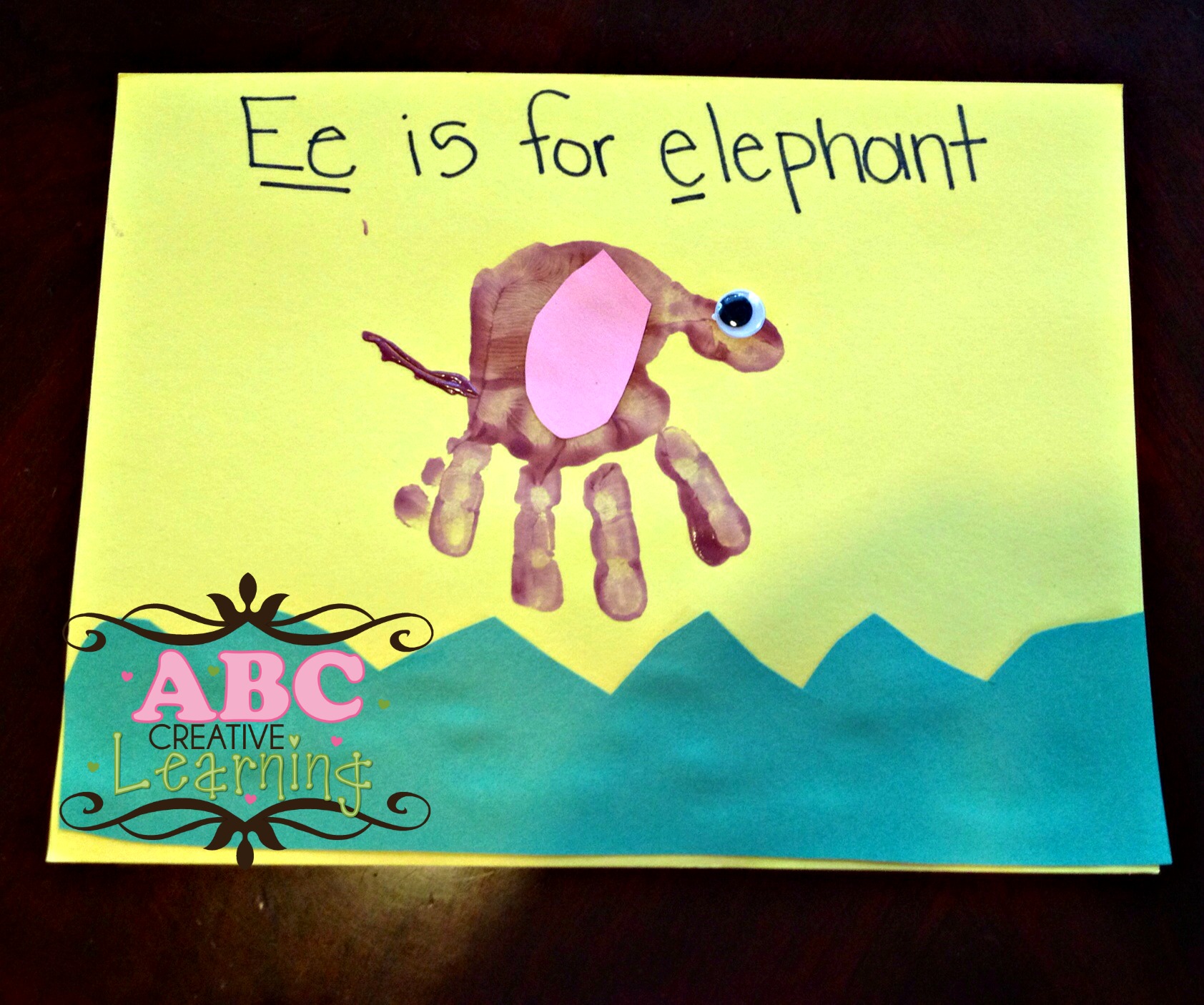 Steps:
 We made our own version of gray when we realized we didn't have any gray or black in our paint box, so we ended up mixing up purple and brown with a dab of white.  It still didn't look like true gray but it worked and the girls had fun mixing colors.  There's a lesson I was not expecting 🙂
 Have them decorate their piece of construction paper before doing the hand print.  We talked about different types of environments that elephants would live in and the girls decided that the jungle would be the perfect place, so they added some grass using construction paper.
Turn the paper upside down for the hand print, you want to make sure that your kiddos fingerprints are facing down, they are the elephants feet and the thumb the trunk.
Using the pink construction paper cut out a piece for the elephants ear.
Glue down the googly eyes.
That's it!
TIP:  Make sure your bathroom door is opened and ready for little hands to be washed 🙂

Another craft we did last week was make Eskimos!  The girls really liked this idea because it involved a picture of them.
Materials Needed:
A picture of your kiddos face
Paper plate
Scissors for cutting the picture out
Cotton balls
Elmer's glue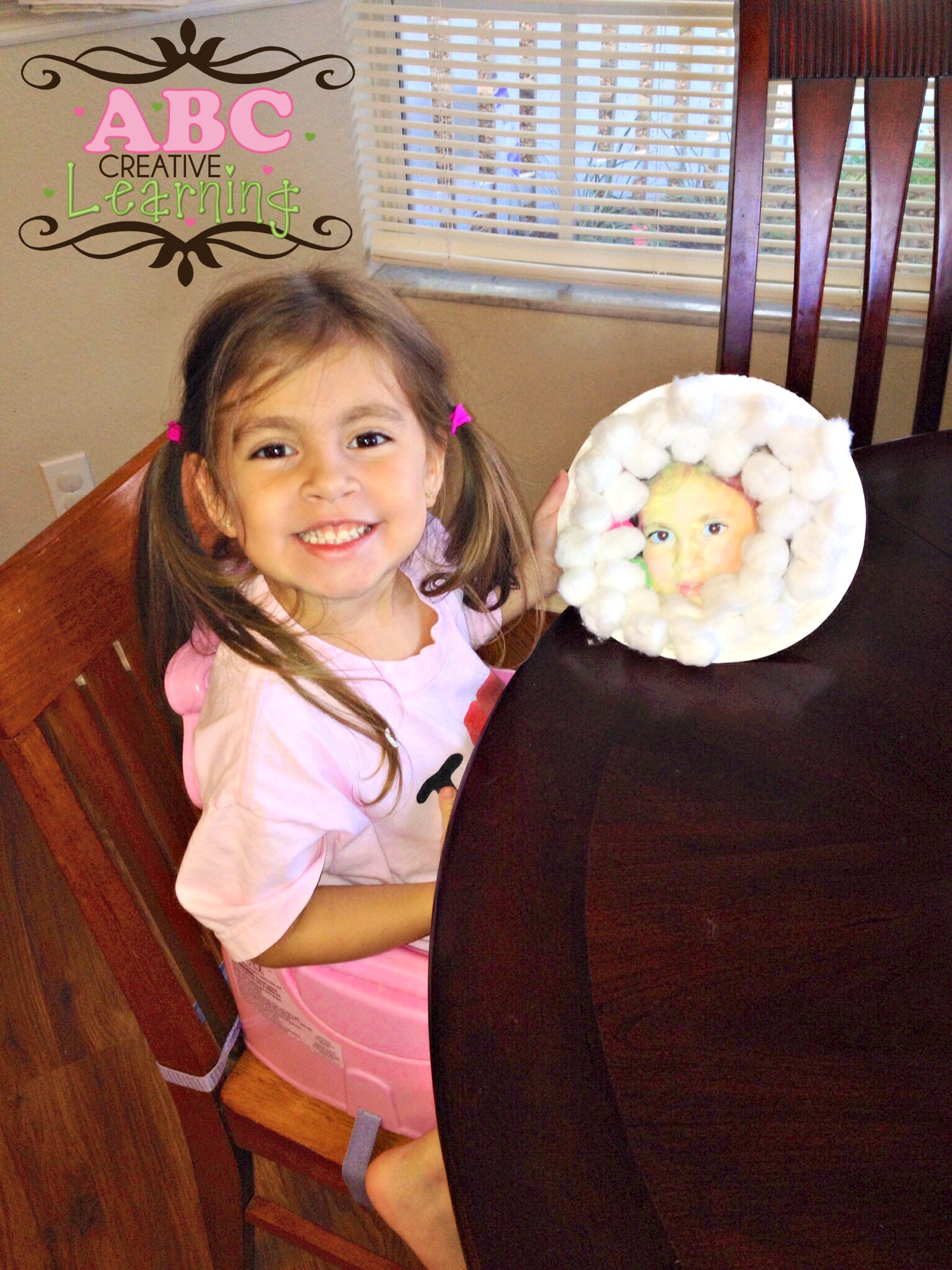 Steps:
Cut out your kiddos face in the shape of a circle.  You want it to fit on the paper plate.
Let your child glue their picture on the paper plate.
I added glue everywhere that needed to be covered with cotton balls and then let them have fun.
Tip:  This can get kinda sticky so have some wipes in handy just in case your little one gets curious about the glue and dips their hand in.