Breakfast time in our home can be a bit overwhelming, especially when I'm in my healthy kick! This delicious Kiwi Blueberry Breakfast Chia Pudding recipe is gluten free, dairy free, paleo, and kid friendly! Perfect for busy mornings!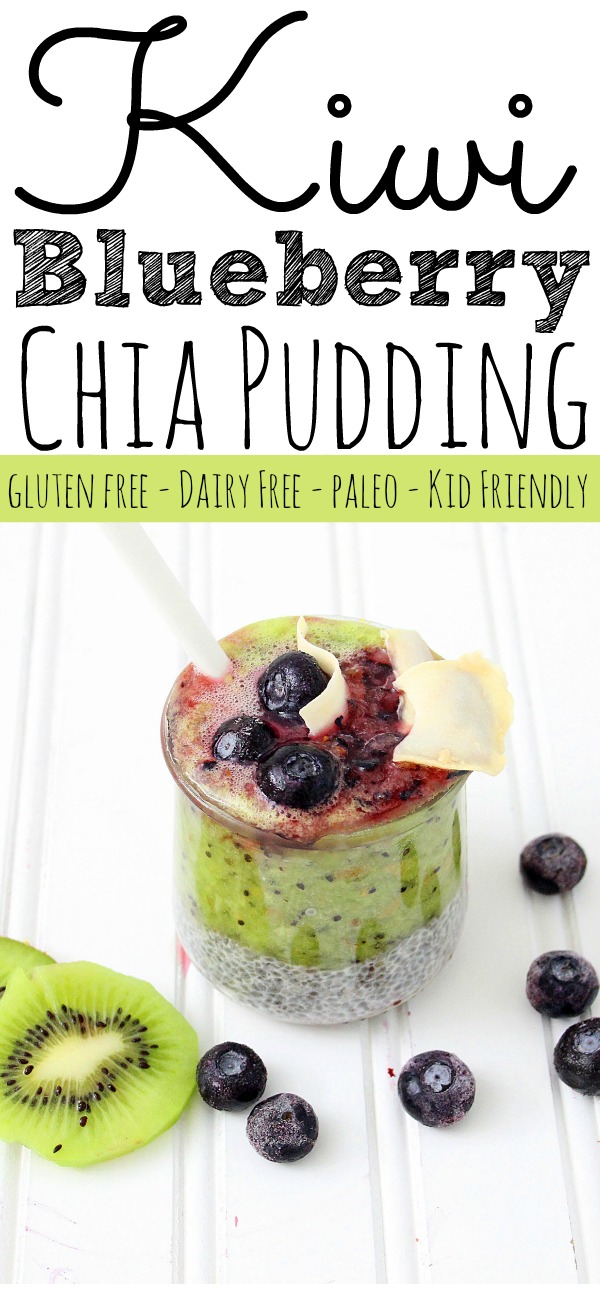 Kiwi Blueberry Breakfast Chia Pudding
I've not always been the biggest fruit person, in fact until my health kick just a year ago I didn't' even know what chia was. This chia pudding recipe is perfect for those wanting to give the chia craze a try! Not only is it filled with beautiful colors with kiwi and blueberry, but even the kids will want to take your breakfast away. Well, what's new? Add different fruits to create your very own chia pudding breakfast taste.
This post contains affiliate links.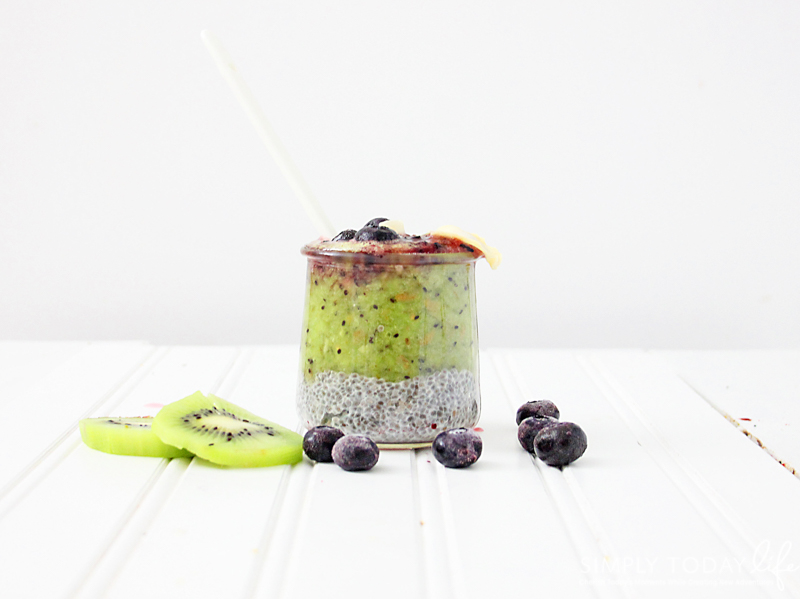 Ingredients Needed For Kiwi Blueberry Chia Pudding
1/2 cup of organic freshly washed blueberries (some extra ones mashed up)
1 kiwi peeled and diced
1/4 cup of Chia seeds
1/2 cup of almond milk (you can also use whole milk, 2%, soy)
5 tablespoons of vanilla soy yogurt (you can use greek, whole, 2%)
1 teaspoon of organic honey
Organic coconut pieces
Small mason jars or containers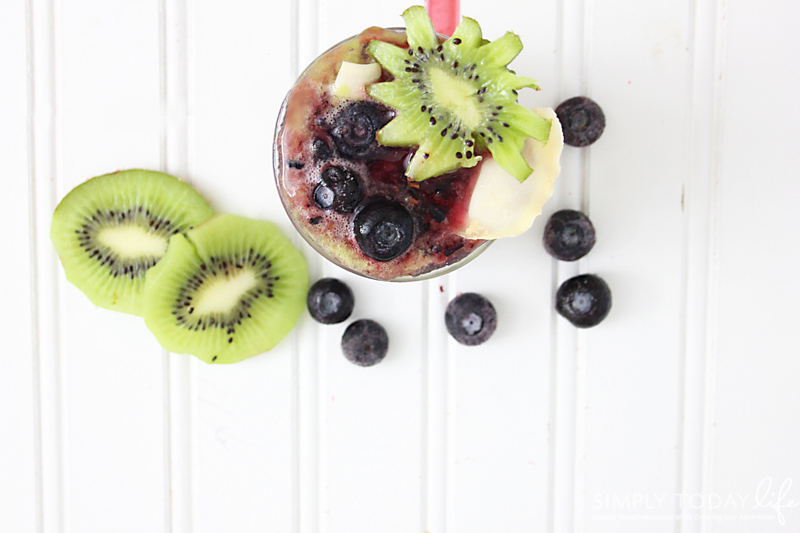 How To Make Breakfast Chia Pudding With Fruit
Mix the Chia seeds with almond milk and yogurt.
Place in the bottom of the container or cup and place in refrigerator to set. (Overnight the chia pudding for best results, but not necessary)
Add the Kiwi and 2 tablespoons of vanilla yogurt, and 1 teaspoon of honey in a blender. Blend until all ingredients are nice and smooth.
Pour the mix from the blender on top of the chia pudding.
Top with a few mashed blueberries, whole fresh washed blueberries, and organic coconut pieces.

I love how easy this breakfast chia pudding recipe is and doesn't need many ingredients. Most of these items you already have in your refrigerator and pantry. Making it the perfect breakfast recipe for busy mornings. I love having this on the go on mornings I'm heading to the gym for a healthy breakfast. Plus, with all the antioxidants containing in the blueberries are perfect right before a good workout.
You Are Also Going To Love:
If you loved this Kiwi Blueberry Breakfast Chia Pudding, then you will also love the following breakfast recipes I have put together for you:
Does your family enjoy chia pudding recipes?