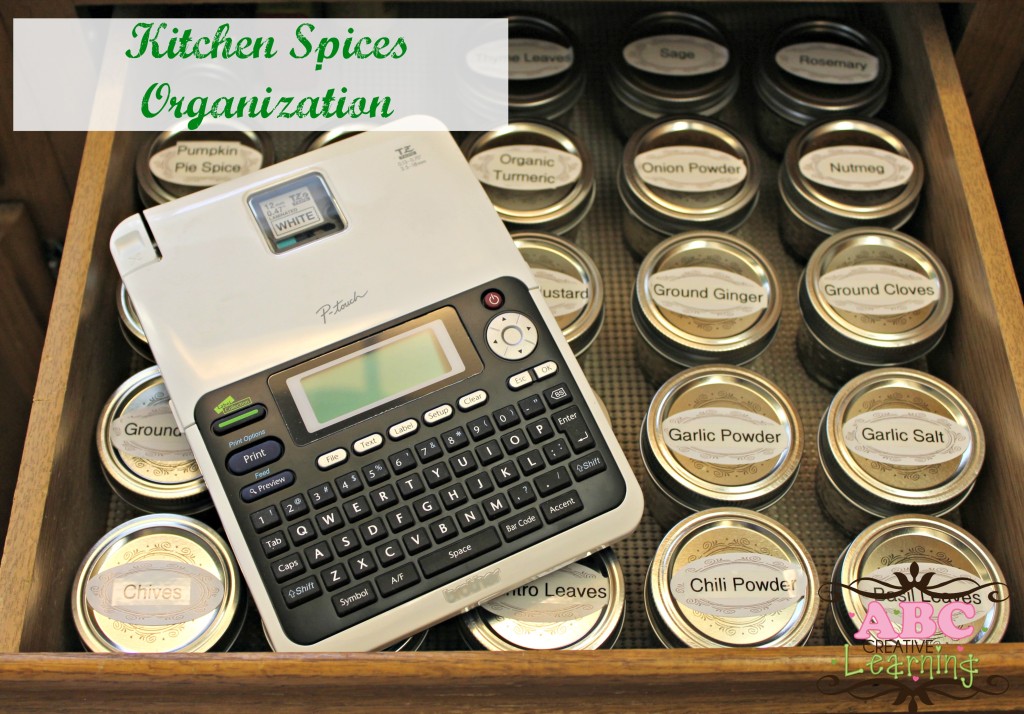 Happy Saturday everyone!  It's been a little busy over here at the Armijo home, so it's been a little hard to get on the computer for postings, but I'm hoping to be back on full swing starting today!  Sometimes I feel like there are not enough hours in the day to get everything done, but then I realize that I just need to get more organized to make everything work!  And to also not sweat the small stuff, but I'm a little bit of a type A, so that's like telling me to chill when there's clothes overflowing from the hamper! YIKES!  Just the thought makes me cringe! Well, I am back today sharing some Kitchen Spices Organization tips!  I personally love to cook, so I have so many spices laying around my kitchen that half the time I cannot find what I need!  I'm also working on a fun little DIY craft for the kitchen that I hope you will LOVE!!  Anyway, I decided that it was time to do a little bit of Spring cleaning organization in our kitchen.
This is how my spices were organized and these were just the ones that were all together in one cabinet.  If I was looking for something I would have to take everything out one by one until I found the specific spice that I needed that day.  This cabinet is pretty deep so I would say that there were between 8-10 spices lined up in a row.  I don't have a huge kitchen, so my space is very limited and although it's small I know that I just need to use the space wisely to get the most of it.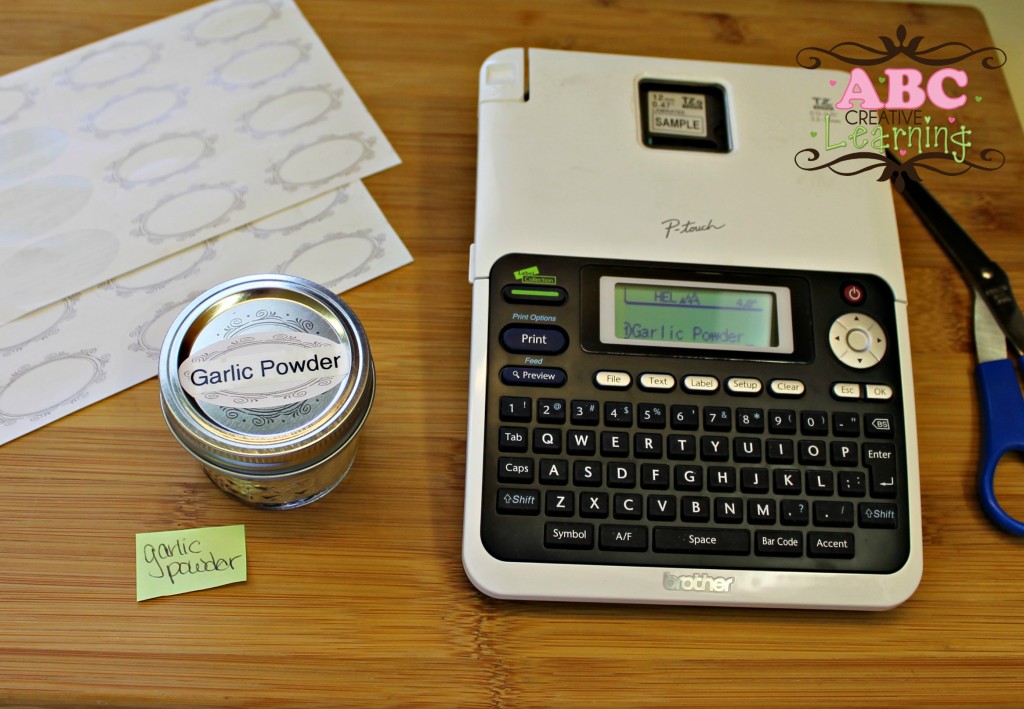 Items I used:
Label printer
Small mason jars
Sticker labels
Scissors
Sticky note and pen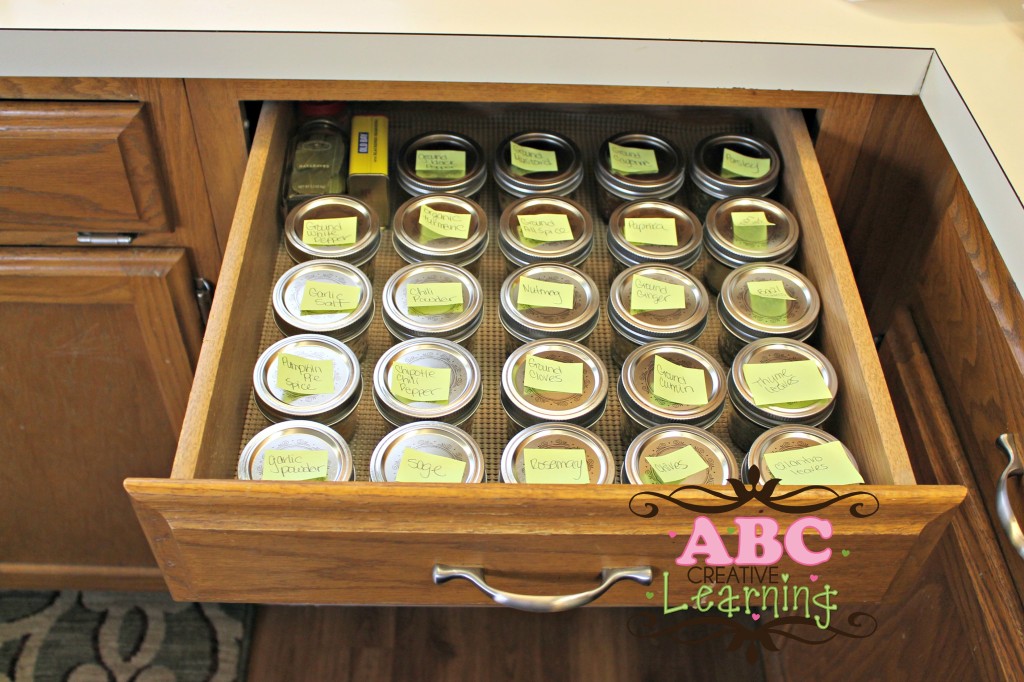 The first thing I did was find a new spot where I can store all of my spices together, but most importantly I needed to be able to read the labels without having to dig through all of them.  I decided that using one of my kitchen drawers would be perfect.  I would be able to just open the drawer and read every single label perfectly!  This used to be our junk drawer, but who really needs one of those, right?  Well… apparently we do because the notepad drawer has not become the junk drawer 🙂  Mental note, clean junk drawer! After deciding where all the new spices would go I started pouring all of my spices into a clean small mason jar, making sure to label each of the jars with the spice name.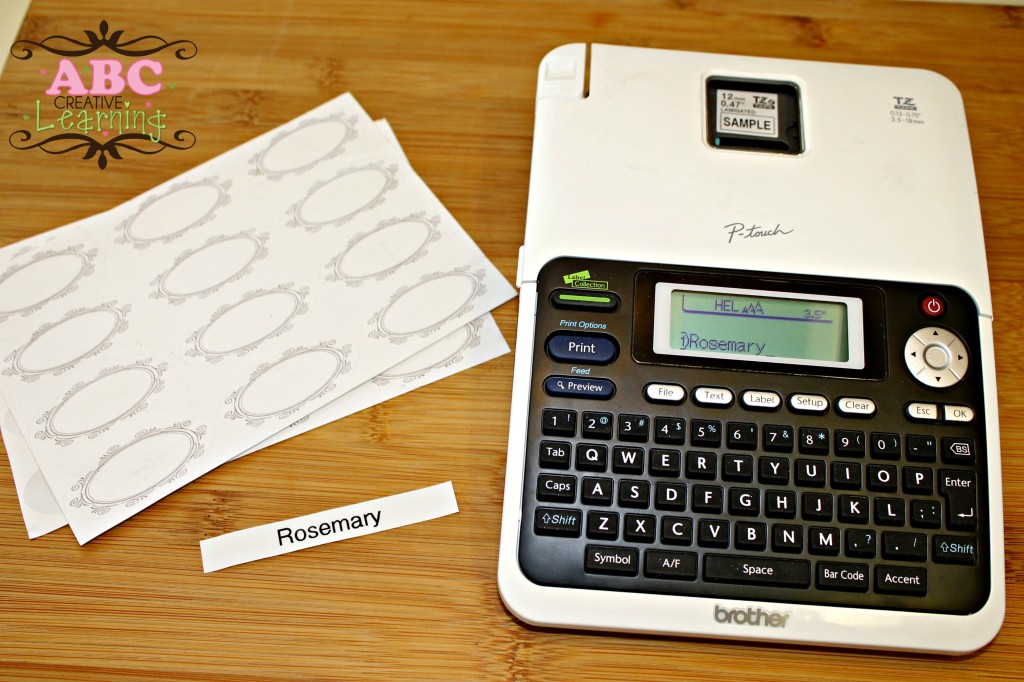 My next step was to make my labels readable and uniformed.  I decided to use my favorite tool, my brother label maker to print out all of the spice names.  I looked for some nice sticker labels to add to my mason jars, but I really didn't find what I was looking for, so I decided to save the money and just use the sticker labels that came with the mason jars. I first added the sticker label to the mason jars lid and then I added the spice name right on top.  If the spice name was too long I would just cut it in half and add them on top of each other, instead of side by side.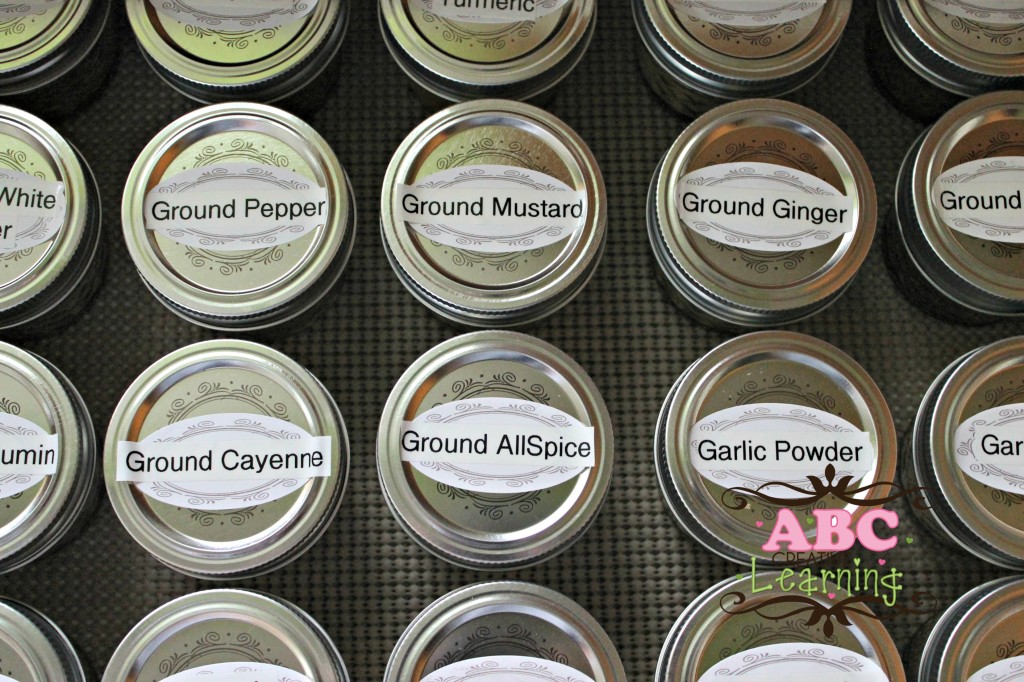 Everything is nice and organized now!  The best part is that all I have to do is open my little Spice Drawer and everything is in there.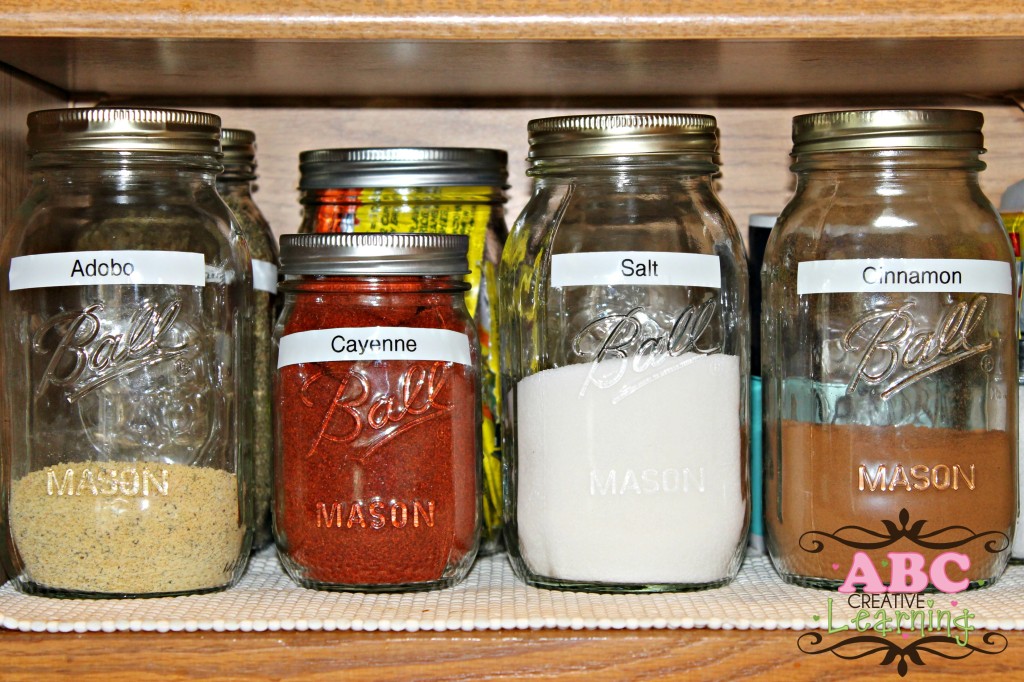 I also purchased a few of the larger mason jars to add some of my most popular spices and spice pouches.  I also went ahead and labeled everything with my labeling machine.  I love how organized everything is! Have you organized your kitchen spices lately?