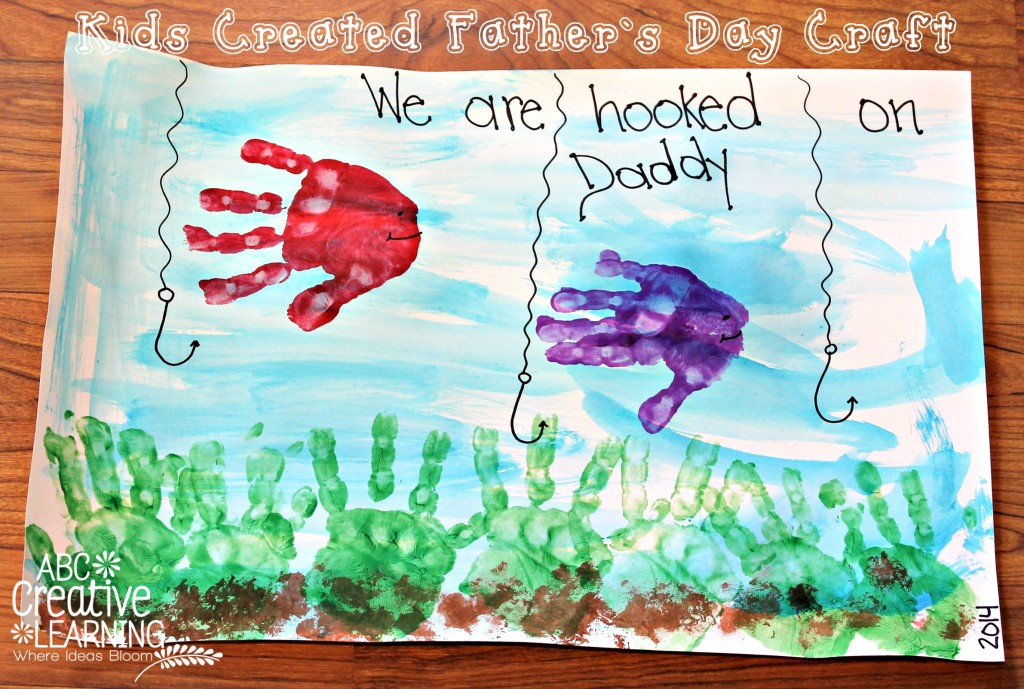 Father's Day is just around the corner and this year hubby's birthday is right on Father's Day, so we are going to try to make it extra special for him!  I personally can't think of anything more special than a Kids Created Father's Day Craft with the little ones handprints all over.  Hubby and the girls LOVE to go fishing together and this art work the girls made for their daddy is going to be perfect to hang in his home office!
Materials Needed:
Thick craft paper or canvas
Watercolors
Paint
Brushes
Cotton balls
Black Sharpie marker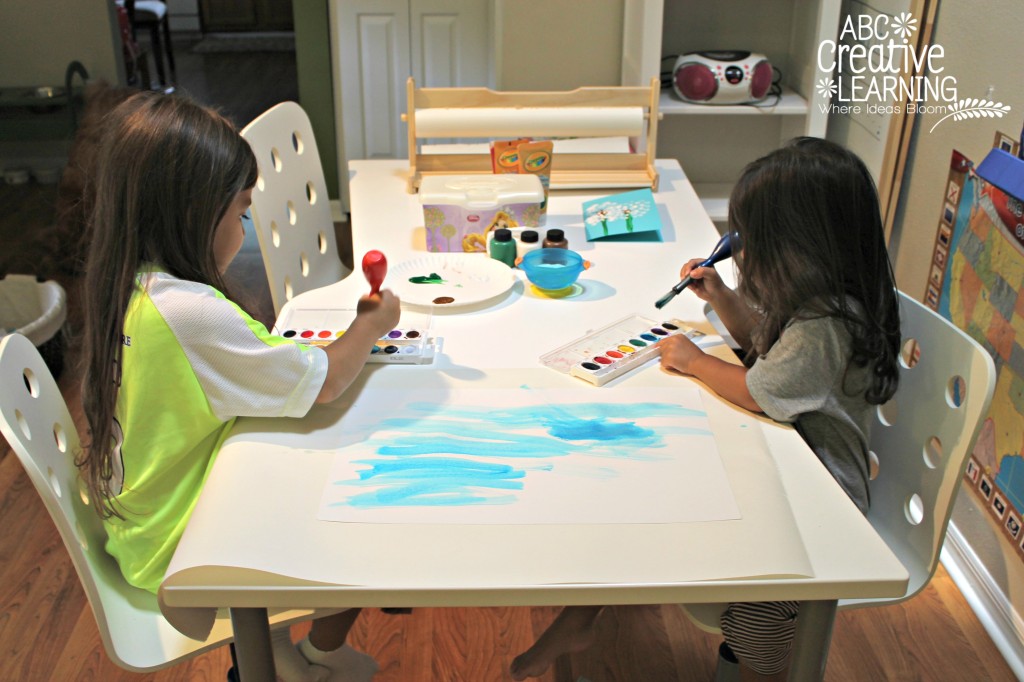 The first thing the girls did was color the ocean using their watercolors on their white craft paper.  I let them use any shade of blue they wanted. We then let the paint dry for a few minutes… it doesn't take long for watercolor paint to dry.
Next I let the girls choose the color fish they wanted to make.  Using a thick brush I painted their hands and handprinted them right on the paper.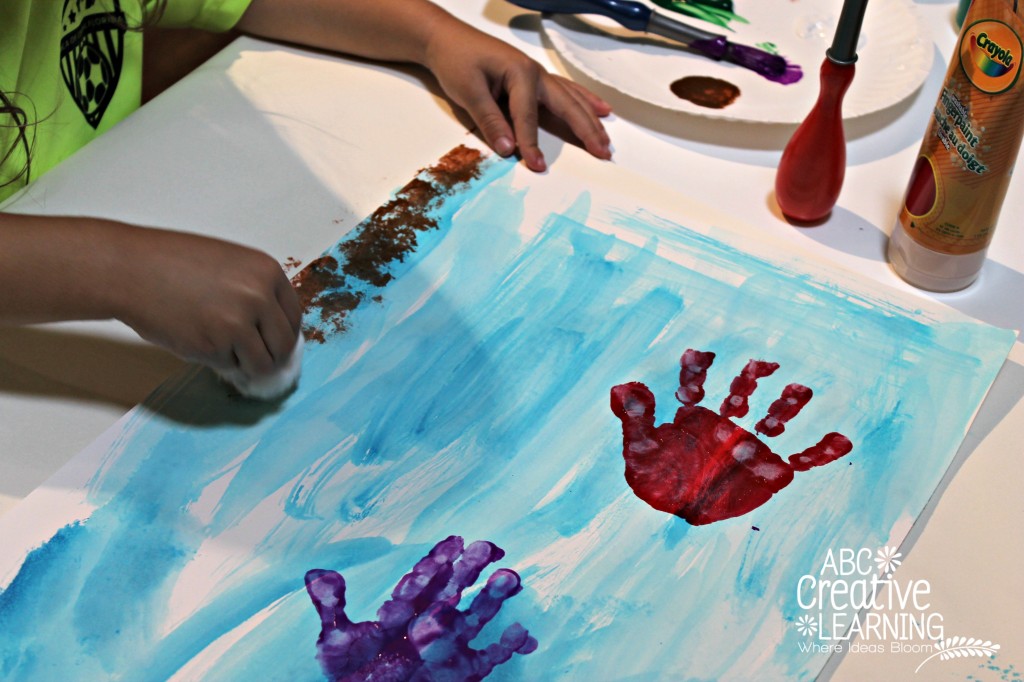 The girls then wanted to make sand at the bottom of their ocean, so using cotton balls they dabbed brown paint all on the bottom of the paper.  I wish I had some sand craft, because that would have given it an extra touch!
We also added some algae at the bottom using green paint on the girls hand just like we did with the fish.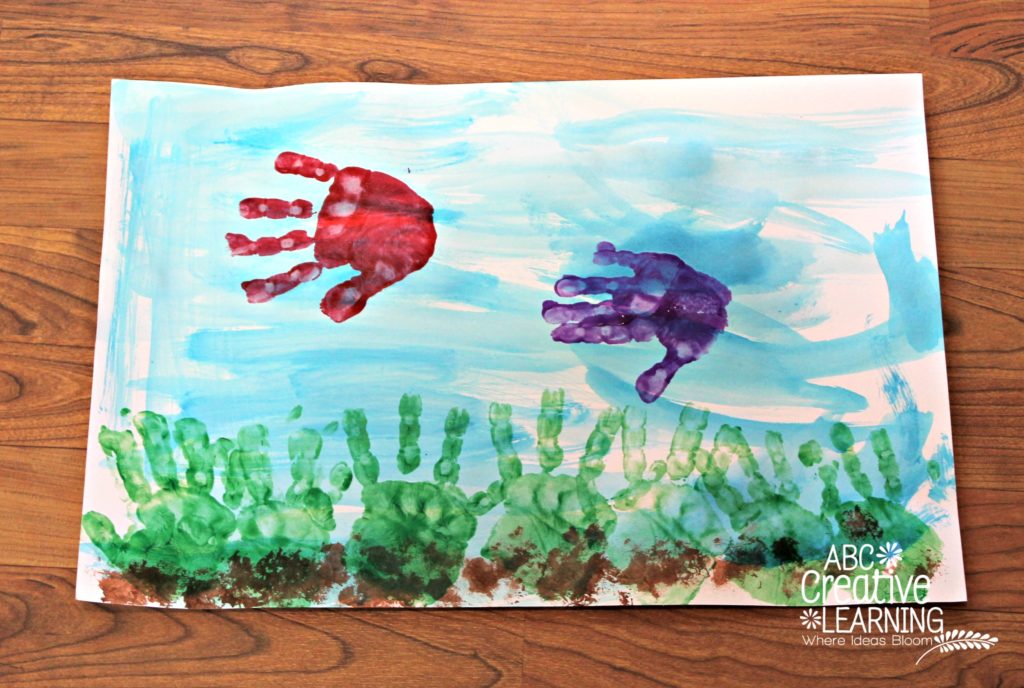 Go ahead and hide your picture from daddy, but place it in a place where it has time to dry.
Once the painting has dried, using a black sharpie you can add faces on your fish and a title or message for daddy.  We decided on "We Are Hooked On Daddy", it went well with the painting and the girls thought it was funny 🙂  We also added some hooks (make sure that the hooks are facing the fish, mommy made the mistake and drew them the wrong way ooopps).
I am also hoping to frame the picture before Father's Day!  I really do think that it would be perfect for daddy's home office, right above his computer 🙂
What special plans do the kids have in store for Daddy on Father's Day?