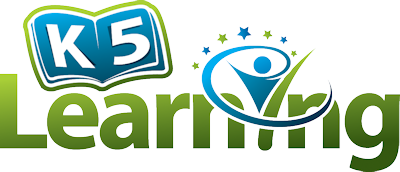 For the next six weeks Kaelyn and I will be reviewing K5 Learning's Online Kindergarten Reading and Math Program.  She is super excited to try it out, especially because it's an online program.  Anything with technology she is all for 🙂  Keep a look out for my review, because there might be a little something for you all to enter!  So make sure to keep an eye out for our K5 Learning Review & Giveaway Coming Soon!
K5 Learning has an online reading and math program for kindergarten to grade 5 students. I've been given a 6 week free trial to test and write a review of their program. If you are a blogger, you may want to check out their open invitation to write an online learning review of their program.
Does your child like learning online?