During the school year, my family gets into a routine which includes fun, school work, and keeping the family healthy. This week I have some tips on how to how to stay healthy for a summer of fun with New! One A Day with Nature's Medley. I received product/compensation from OAD to write this post. All fun summer opinions are my own.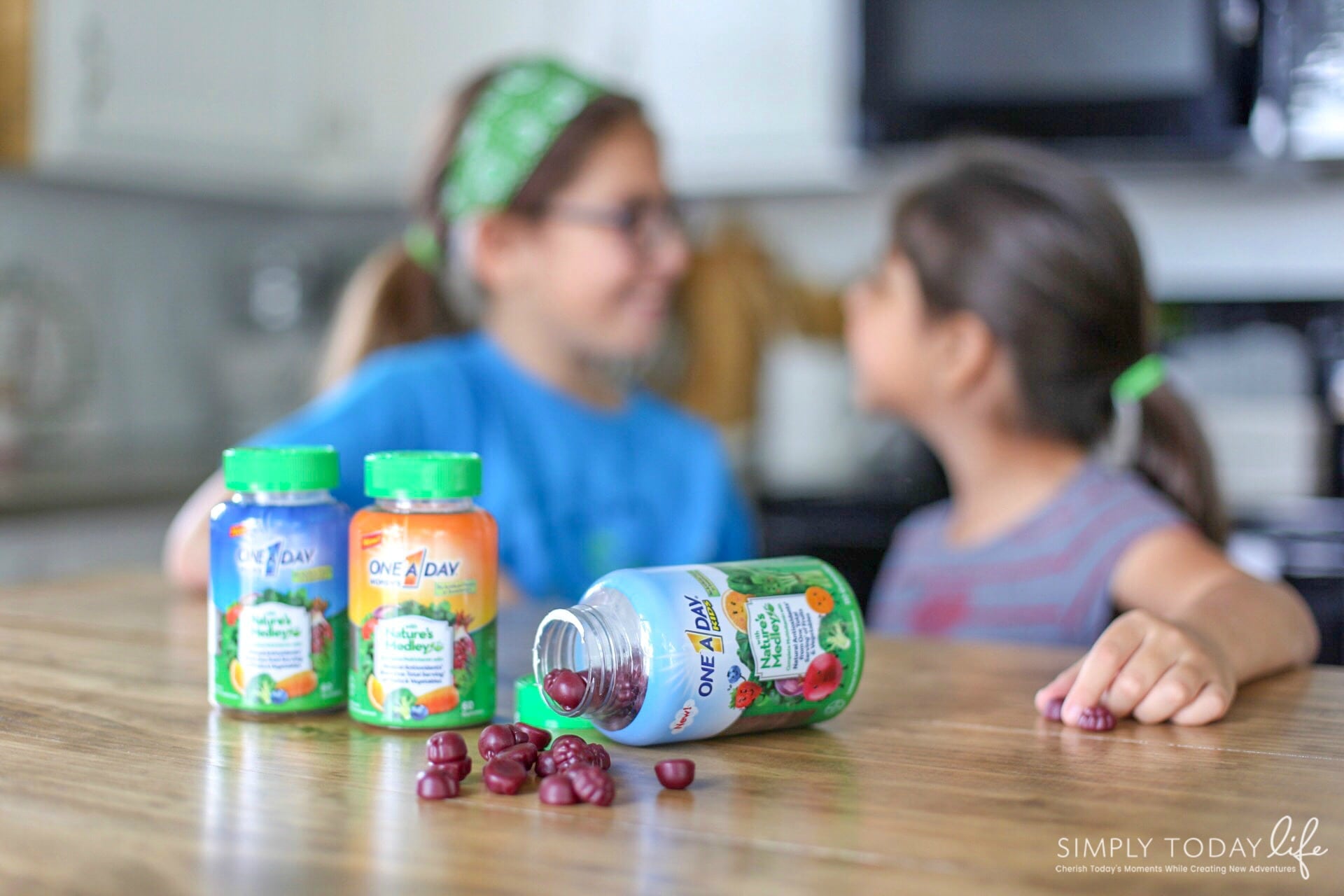 How to Stay Healthy for a Summer of Fun
Every summer I promise myself that I will help my kids have a great summer! Filled with fun, games, treats, and beach days. One of the things that I always fail on is keeping a balance between fun and our busy schedule! I love how Walmart always has the newest movies, family games, snacks, and our favorite vitamins!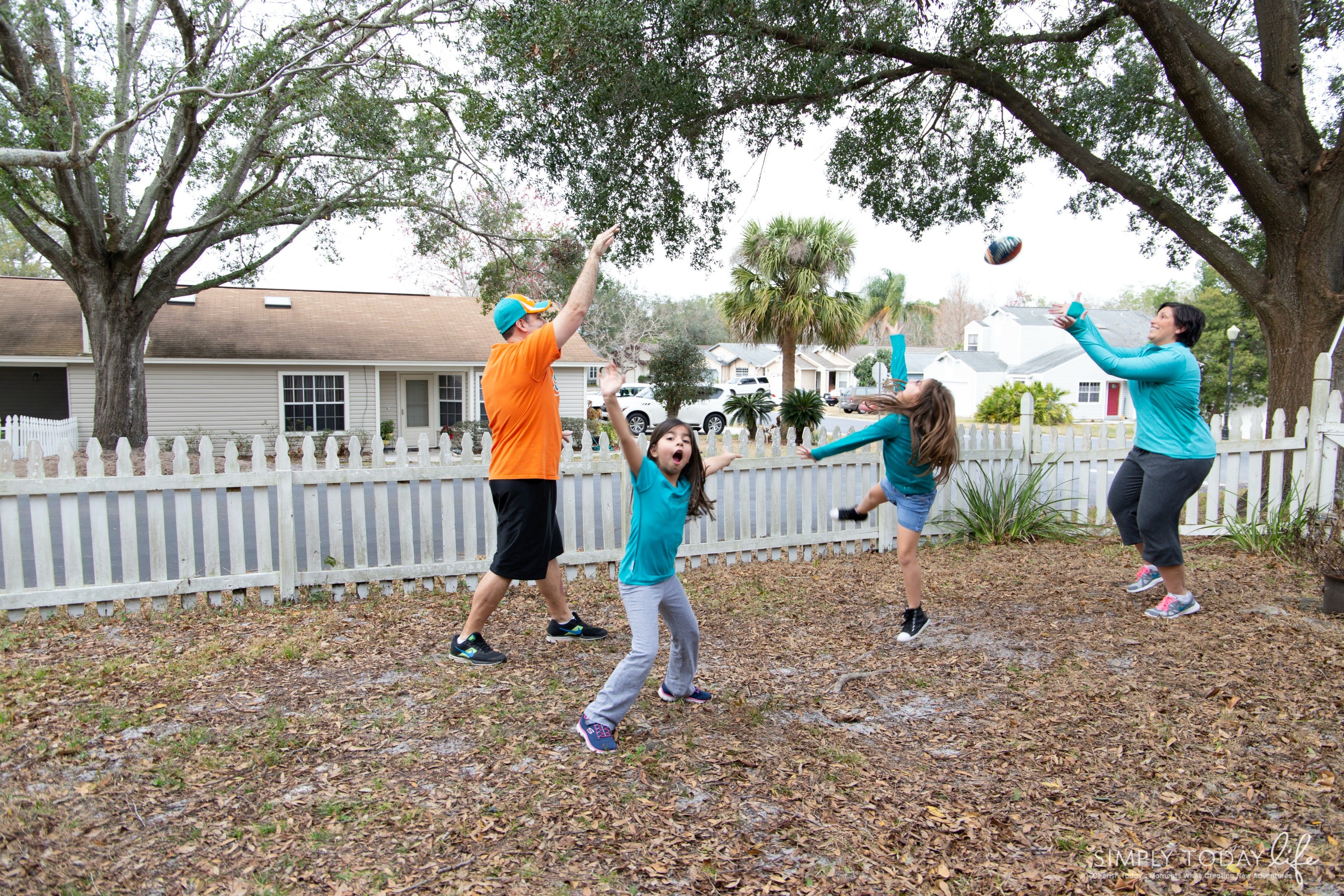 Outdoor Fun
Summer can be filled with lots of television and electronics, so taking the kids outdoors as a family is important. Think water balloon day, going out for a bike ride, playing football outdoors, or even creating your own backyard games. Exercising outdoors as a family not only will keep you all healthy and fit, but create lasting memories together.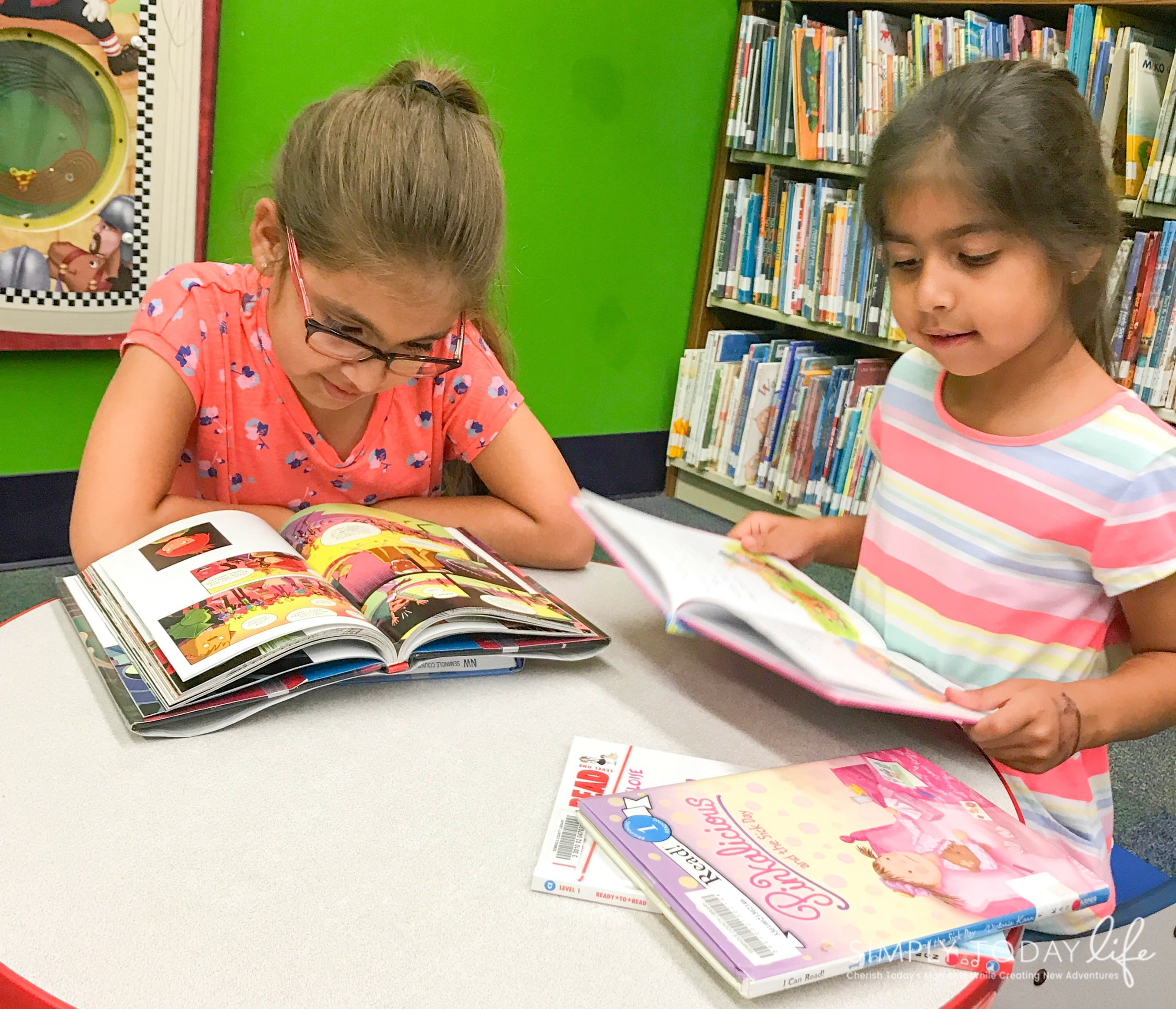 Reading Time
A fun summer can also include educational goals. Kids should read every single day to keep up with their reading skills all summer long. Sorry, this is my educational background speaking now, but it's true. Reading during the summer can also be fun for kids. Making it into a game will encourage your kids to check out some fun books from the library or if they own an electronic reading device you can download sometimes for free. Check out my Free Reading Bingo Game for older kids or my Dr. Seuss Bingo Game for younger readers to encourage your kids to want to read all summer long.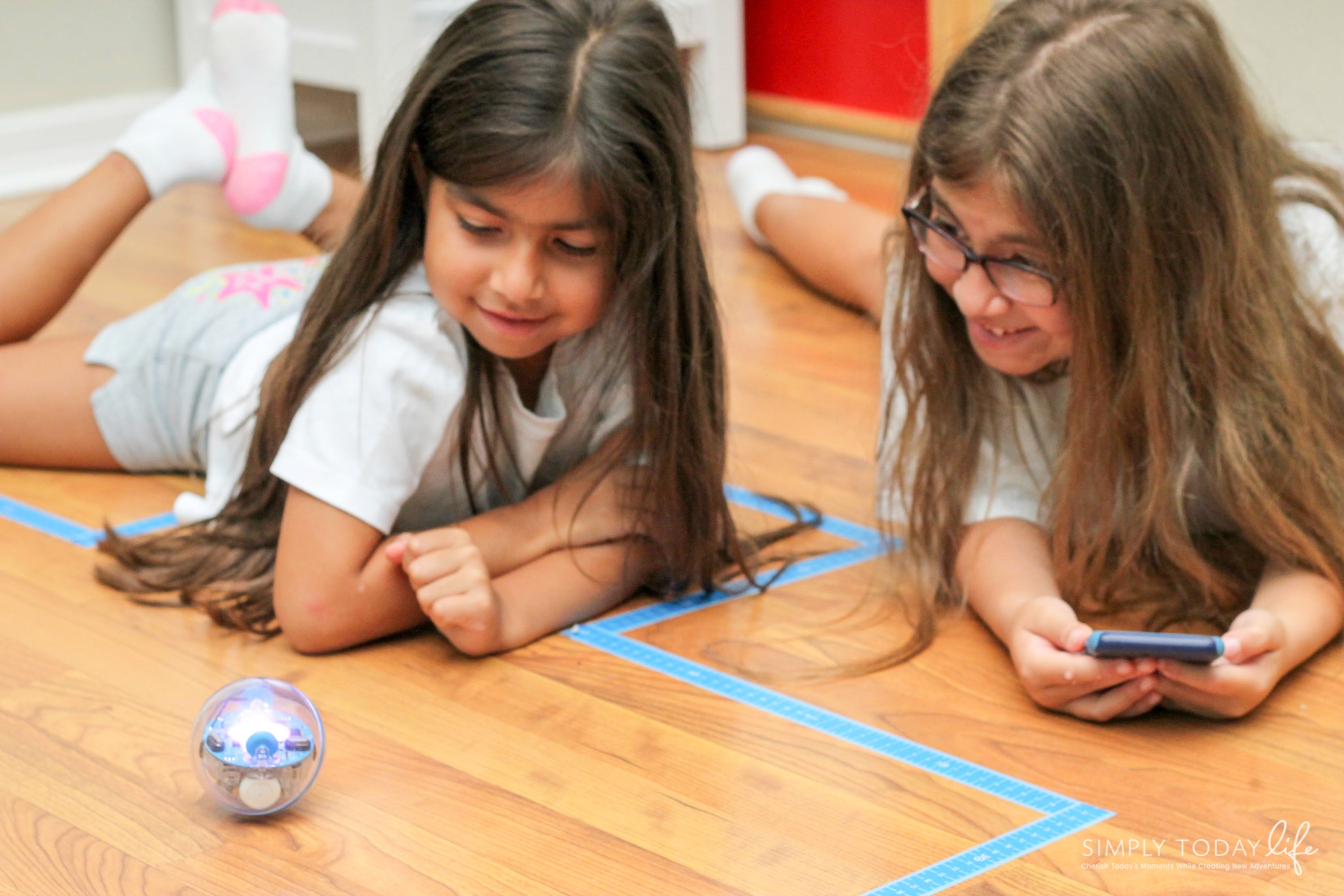 Family Game Night
What child doesn't love family game night? Let your kids take turns picking out weekly games for the family game night. There are so many family-friendly games now out in stores. Some of our favorites are Uno, Monopoly Junior, Trouble, and Candy Land. Family game night can also be something educational. As a former teacher, I love including STEM fun into our weekly game nights. Working together we create code mazes around our house with our SPRK+. If you have more than one coding device, then you can do friendly competitions.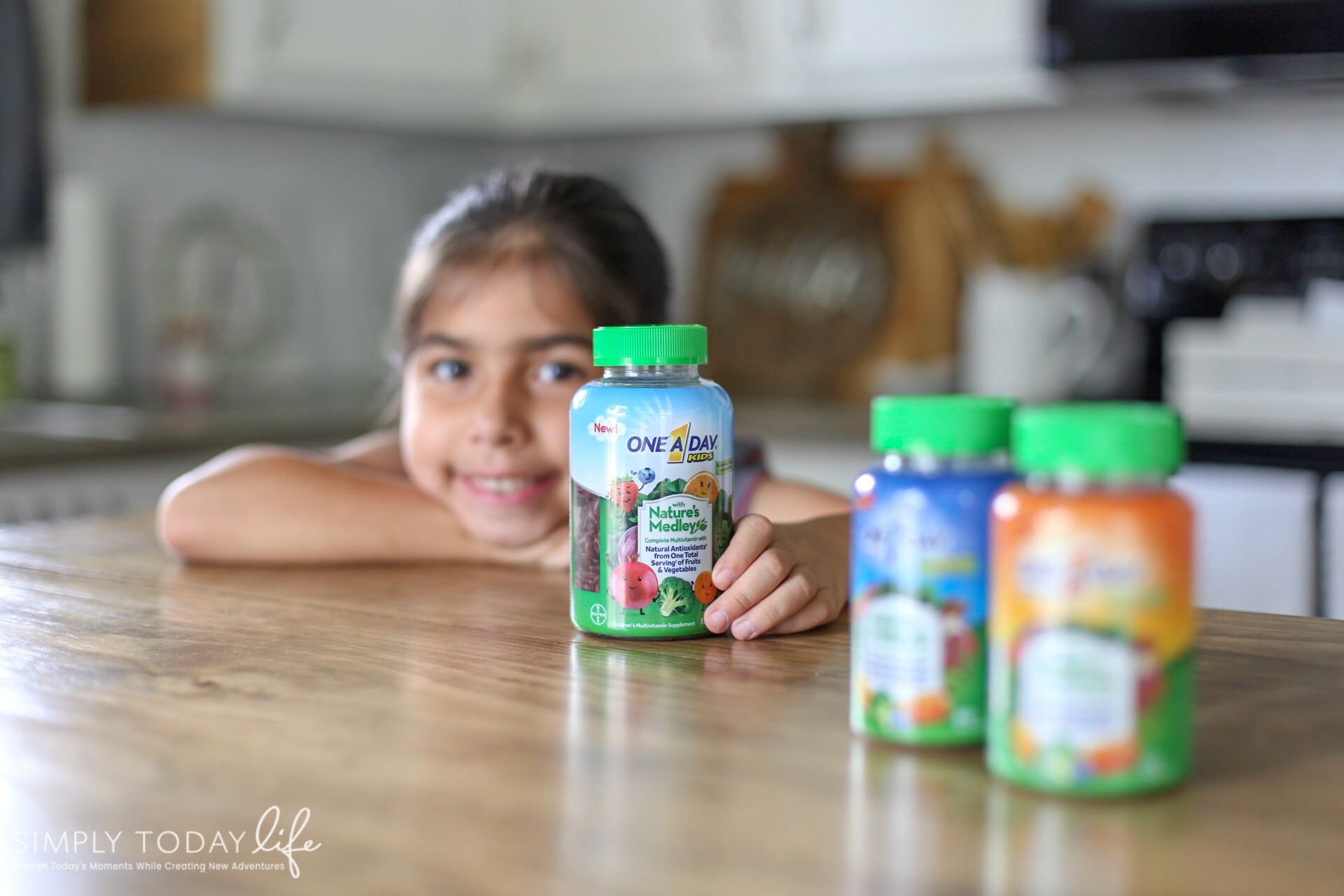 Balanced Meals
In order to have these amazing family days and memories making sure, your child is receiving all the key nutrients they need is important as well. That's why having a healthy balanced meal and staying on a vitamin routine for nutritional support is important for the entire family. Walmart is always our one-stop shop to pick up our favorite vitamins – New! One A Day with Nature's Medley. They are the only complete multivitamin with plant-based antioxidants from one total USDA serving size of fruits and vegetables.
My favorite thing about New! One A Day with Nature's Medley is that they are uniquely formulated for everyone in the family and they are free of artificial flavors and sweeteners. There's a specific one for men, women, and kids ages 4 and up. It's perfect for helping "fill in the gaps" in your diet to get the vitamins and minerals your body needs. Especially for those picky eaters and I'm not just talking about the kids!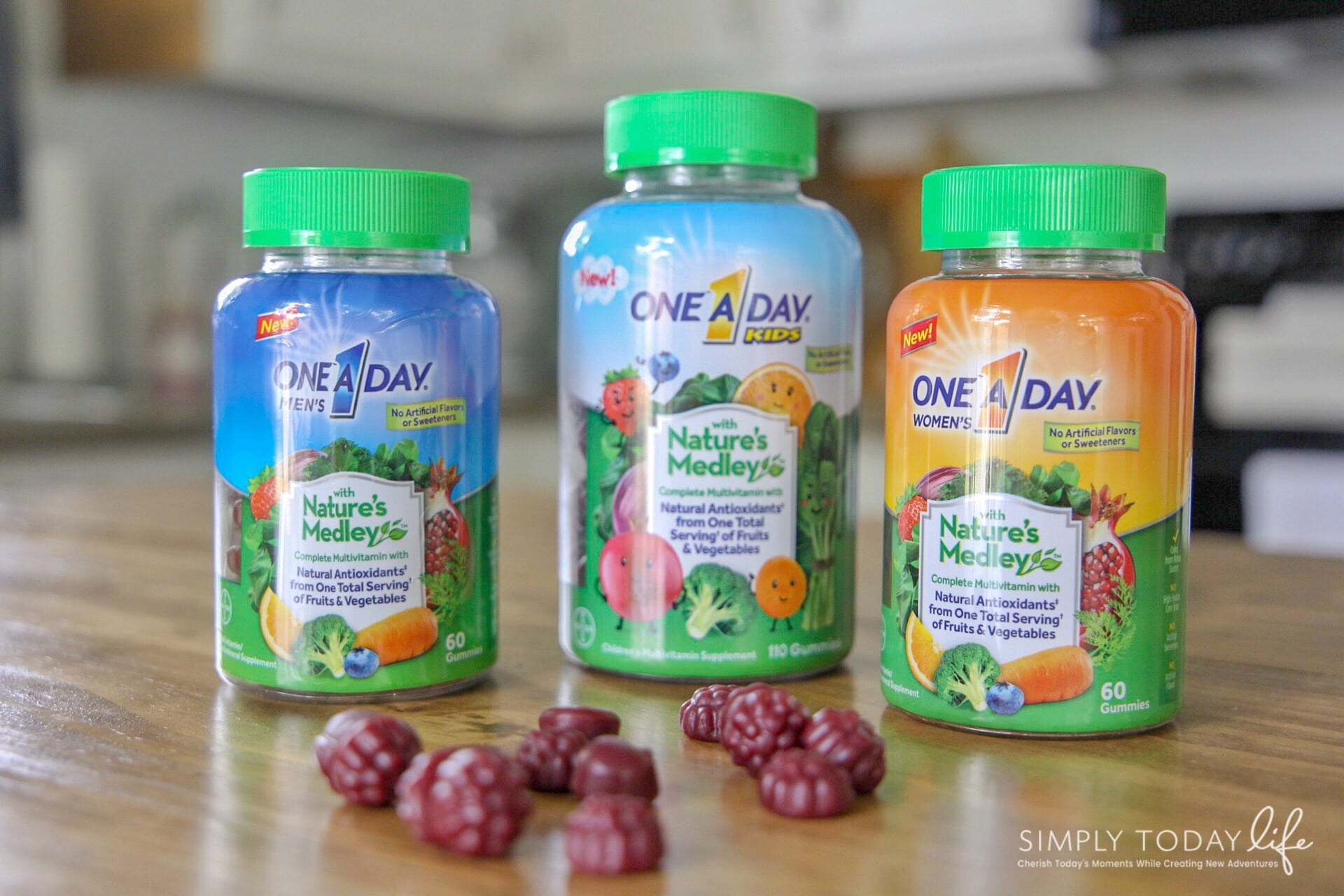 My daughters will only eat gummy vitamins and they are loving New! One A Day with Nature's Medley vitamins for kids!
Men's One A Day with Nature's Medley
Heart Health
Physical Energy
Muscle Function
Immune Health
Women's One A Day with Nature's Medley
Physical Energy
Hearth Health
Immune Health
Skin Health
Kid's One A Day with Nature's Medley
Physical Energy
Bone Health Support
Immune Health
Eye Health
Overall Wellness
Click here for a $4 off coupon: http://bit.ly/2INXmbG
Helping your kids have a fun summer is as easy as spending time as a family and creating an overall healthy lifestyle together. You will create lasting memories not only for them but for you as well!
How are you helping your kids have a healthy summer?

SaveSave
SaveSave
SaveSave
SaveSave