Deciding to homeschool is one of the biggest decision we make for our children as parents.  Being able to find the perfect Homeschool Curriculum and Resources for your child during their homeschooling years is essential, but it can be very confusing and overwhelming for new homeschooling parents.  I know… because I've been there and still am!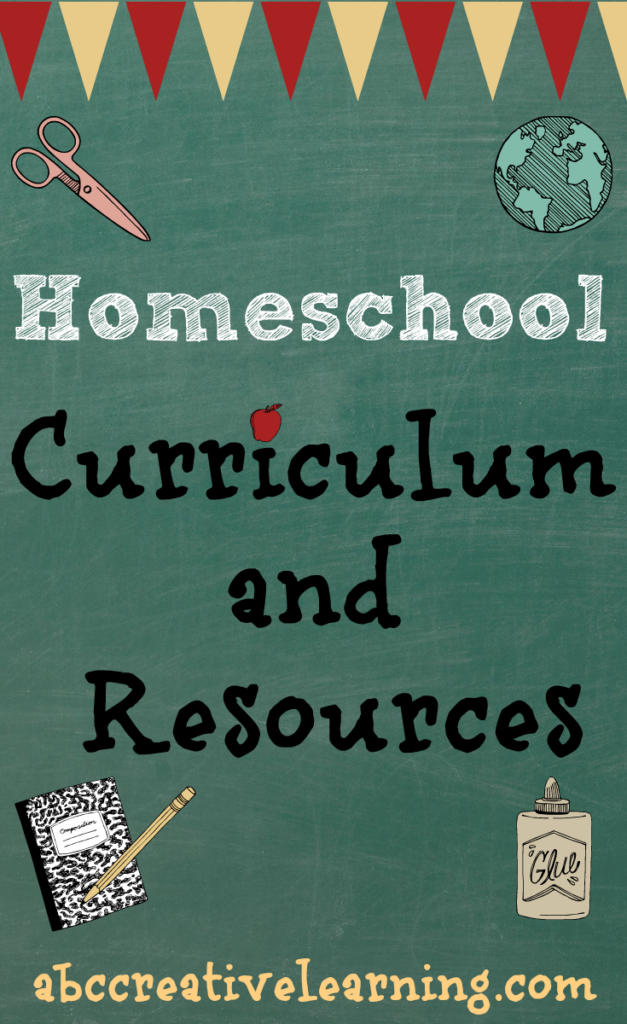 I wanted to share with you some of the homeschooling curriculums we have personally used and some that have gotten positive reviews from fellow homeschooler parents.  With so many choices to choose from, there is something for everyone!  If you have the time to print and gather your curriculum I definitely recommend, especially in the early grades to mix and match curriculums and resources.  When my oldest started pre-school we did a lot of hands on and game activities, but she was always wanting more, so I did a mixture of fun worksheets from Confessions of a Homeschooler, Enchanted Homeschooling Mom, and 3 Dinosaurs!  As she progressed our list did as well.  I took from each website what she needed to work on.

Blue Manor Education

Handwriting Worksheets Generator
Crystal & Co. – Letter of the Week Crafts
Your Local Library

Here's a list of my favorite Homeschooling Blogs where I go to for advice, ideas, and support!  These writers are a great resource for your homeschooling day to day planning.  They share their experiences, advice, resources, crafts, and everyday family life.  Check them out!
Enchanted Homeschooling Mom
Happy Hooligans
Frogs, Snails, and Puppy Dog Tails
I hope this list of curriculum and resources helps guide you in a positive direction for the start of your homeschooling year.  Being able to understand your child's needs and wants is the most important resource to remember when it comes to choosing the right curriculum for your child!  Your goal is to make sure they love to learn… the rest will follow!
My biggest advice when it choosing your curriculum is to choose what's right for YOU and your CHILD!  Don't worry what everyone else is doing 🙂
What are your favorite homeschooling curriculums or resources?  Share with us below!