This is a sponsored post with Holmes® Products. I was provided a Smart Air Purifier with Wemo® for my review. All opinions are my own. #WeMoments #WeMoEnabled #HolmesSmartAirPurifier
A couple of weeks ago I shared with you some amazing features of the New Holmes® Smart Air Purifier with WeMo® and today I want to share what we love about the Holmes® Smart Air Purifier with WeMo® and a special surprise for all of you in the next few days!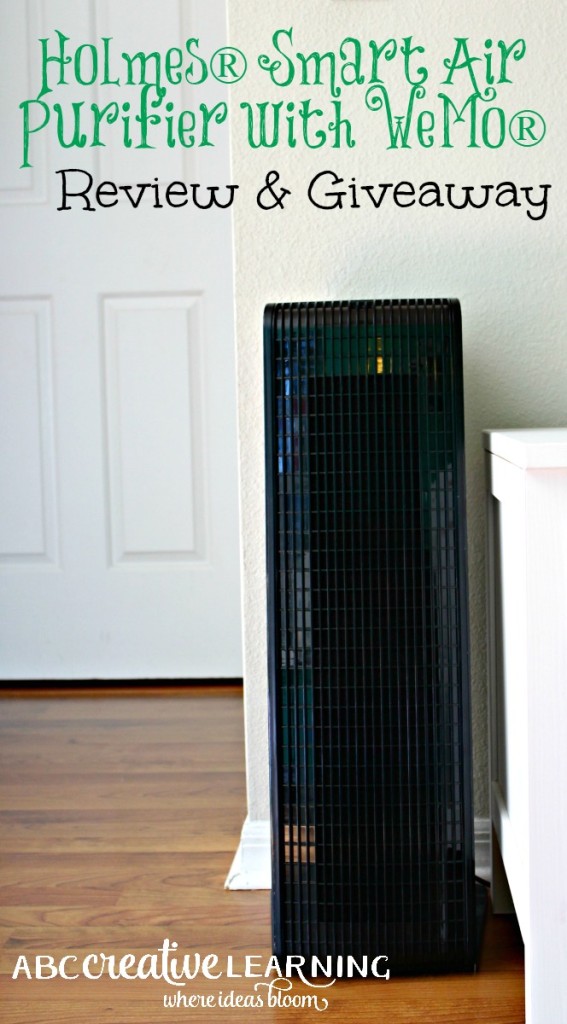 As soon as I opened up my Holmes® Smart Air Purifier I was excited! Growing up with asthma and allergies can become difficult to live with at times especially during allergy and cold seasons! Now, that I have a family I want to be able to provide them with the best air possible, especially when my oldest daughter suffers from asthma and allergies herself.
We also have two dogs, one which is a golden retriever and has long hair. Both my daughter and I are actually allergic to dogs, but we love our Jasmine way too much so we take the necessary actions to keep us safe and her living with us! Personally I can see a big difference in the air quality and the dog smell in the air.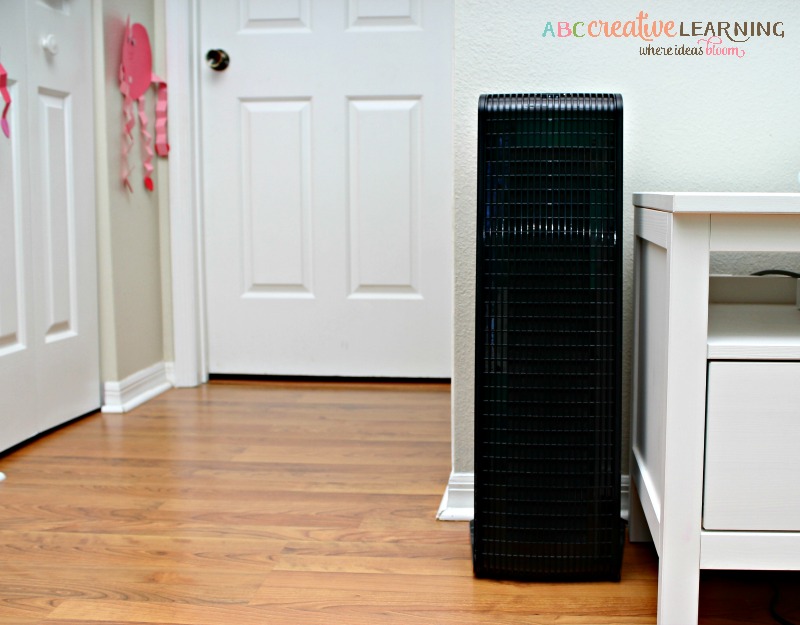 Allergy and cold seasons can be a bit rough in our home with sneezing and coughing at a constant here. I'm so glad to say that since having our Holmes® Smart Air Purifier the coughing has gone down and we still yet to catch a cold!
The size of the Holmes® Smart Air Purifier is absolutely perfect for our living area, which is where we spend most of our days homeschooling, playing, and watching television as a family. Knowing that our air quality in our home is up to par what I would want for my family makes me happy and at ease! Our home is the one place I want to be able to feel safe and not worry about harmful chemicals or polluted air. Having the Holmes® Smart Air Purifier with WeMo® provides just that and by looking at my app to check the air quality, it assures me that the air my family is breathing is good.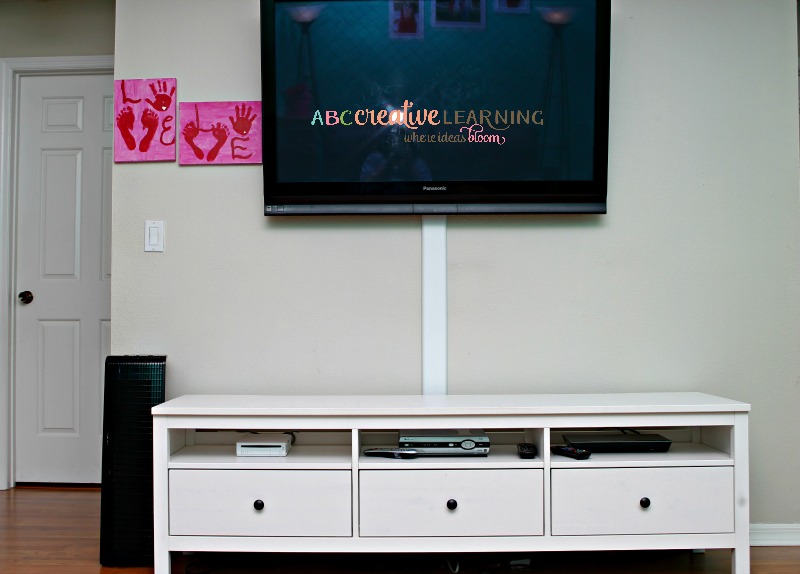 One of my favorite features of the Holmes® Smart Air Purifier has to be the WeMo app that I have installed on my iPhone! Sometimes I'll leave the house and remember while sitting in my car as I'm pulling out of my drive way. It only takes two seconds for me to pull up my app and turn off my air purifier! Pretty neat… right?! How about when you're laying in bed and are about to go to sleep, but don't want to get up just to turn off the air purifier? Well.. all I have to do is grab my phone which sits next to my night stand and turn it off or turn it on low if I wish to leave it on.
Make sure to check out all the amazing features for the Holmes® Smart Air Purifier with WeMo®.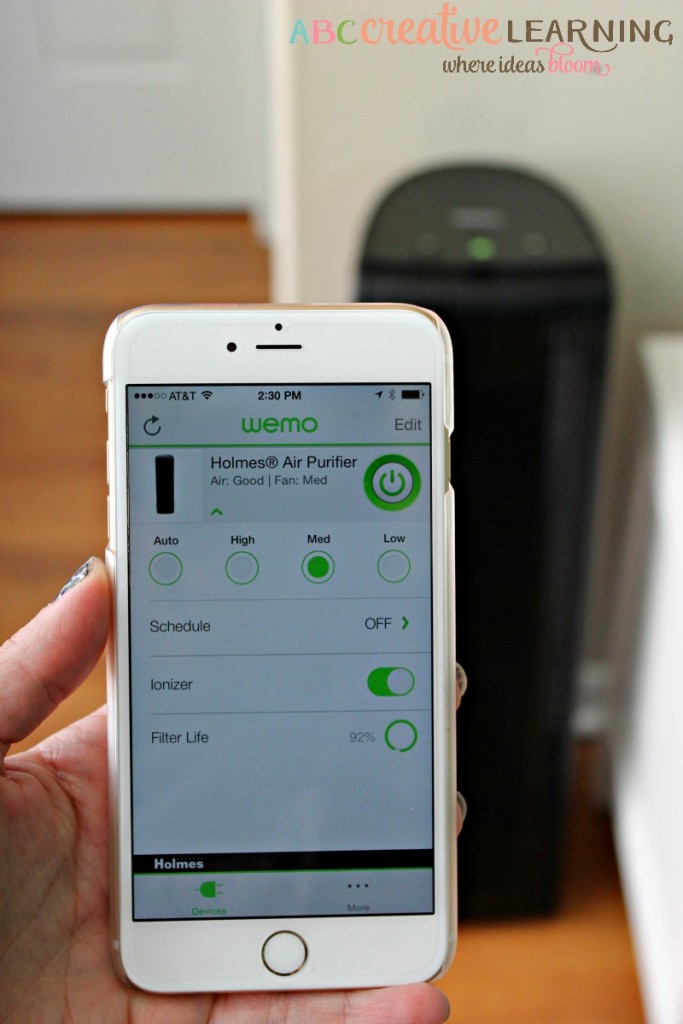 Check back tomorrow for a chance to win your very own Holmes® Smart Air Purifier with WeMo®!
Tell me, what's your favorite feature of the new Holmes® Smart Air Purifier with WeMo®?