Thank you Culver's for sponsoring this post.
This year I've decided to spend a family-friendly Holiday with Culver's. No more stressing about dinner during the holiday season!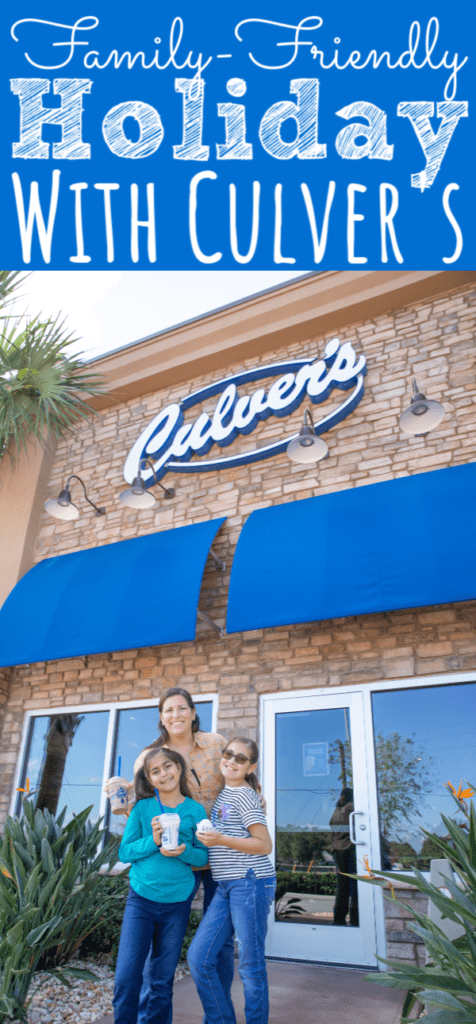 Family-Friendly Holiday With Culver's
This year it's going to be a stress-free and relaxing holiday! How is that possible? Aren't you a busy mom?
I bet these are just some of the crazy questions going through your head right now.
Yes, our holiday schedule is already packed with dance rehearsals, family outings, activities, and the dreaded dinner schedule!
The difference is that this year I'm heading to Culver's with my family. This way they get their favorite dinner options and this mama doesn't have to stress about cooking late at night!
Plus, if you visit your local Culver's by December 29th, you will receive a coupon for a free Value Basket when you purchase $30 worth in gift cards.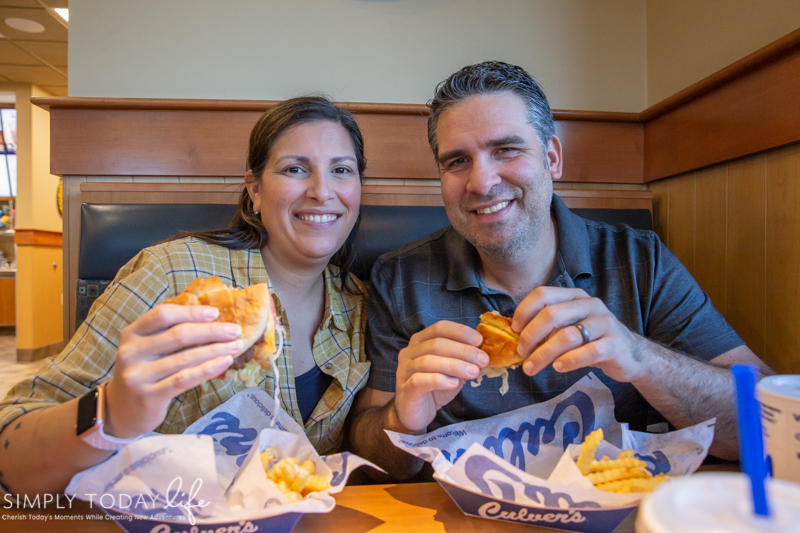 Give Mom A Break This Holiday Season
Moms, don't we deserve a delicious hot meal once in a while? Especially during the crazy holiday season?
Well, I certainly think so! I love how Culver's has all of our family's favorites on their menu. Even for my picky eater!
Culver's is a great place to take a break from the business of the holidays. Making it our favorite holiday one-stop dinner and dessert location!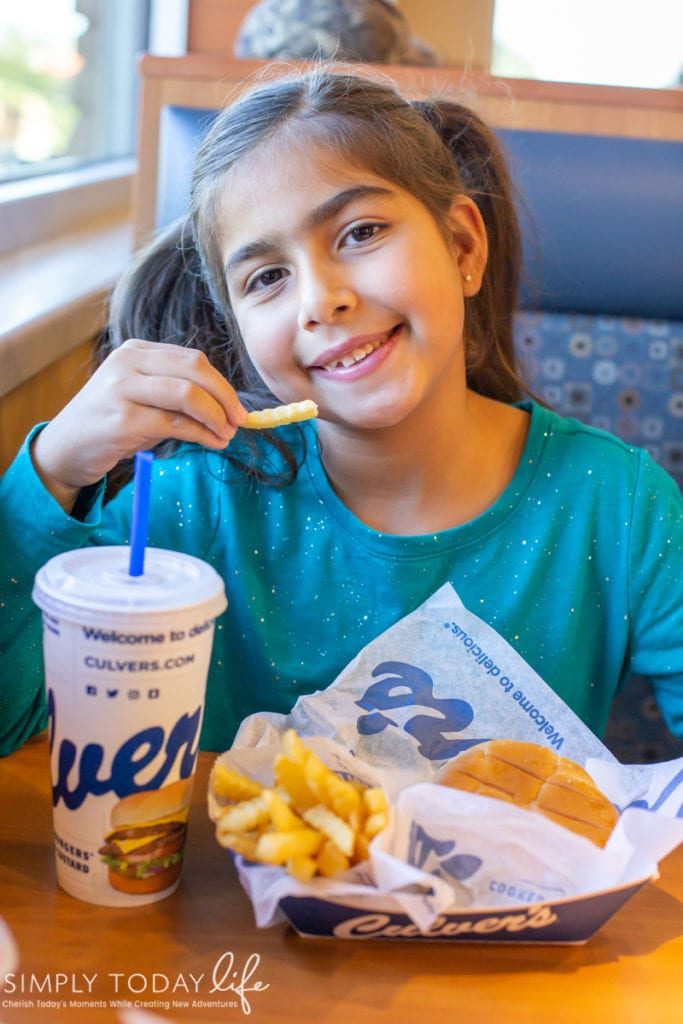 Culver's Variety of Value Baskets
If you have kids who are picky eaters then Culver's is the place to go with the family.
Not only do they offer a large variety of items in their kids menu, but their value baskets will bring you holiday cheer!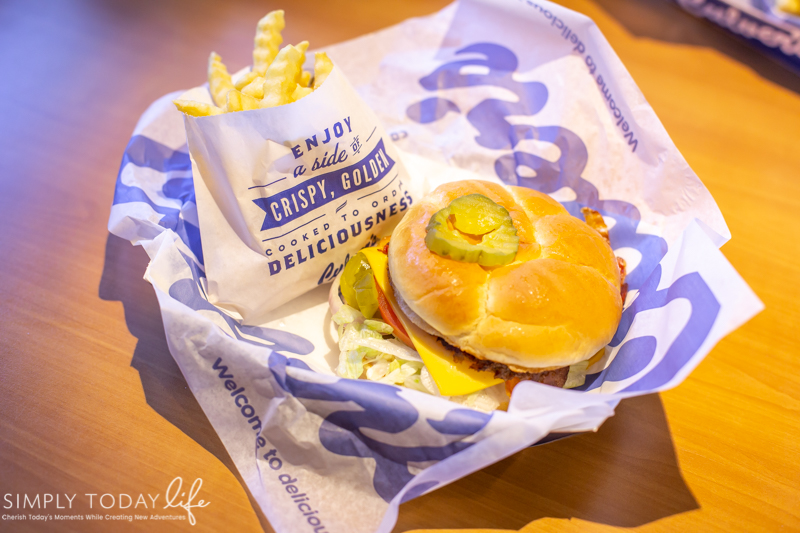 The large variety of value baskets at Culver's makes it the perfect stop for all family's. Plus, you can't beat the value baskets which come with a side of fries and a drink.
Favorites for parents include the Culver's Bacon Deluxe Butter Burger and the North Atlantic Cod Sandwich!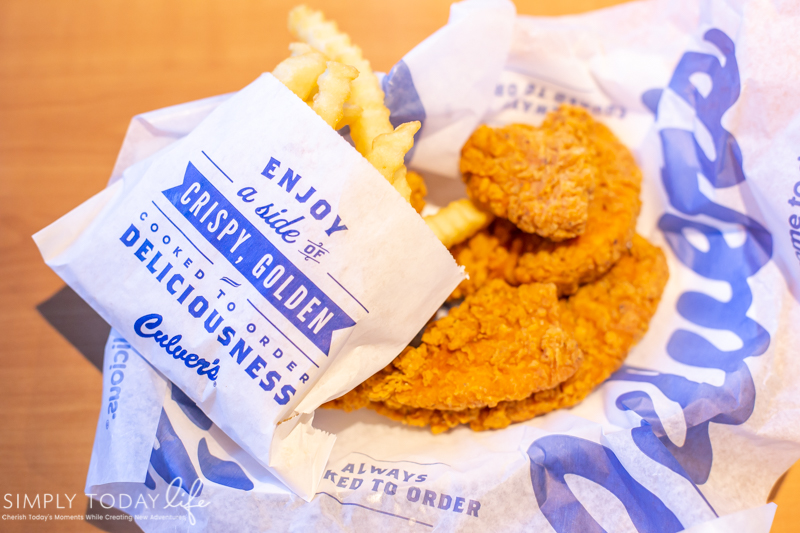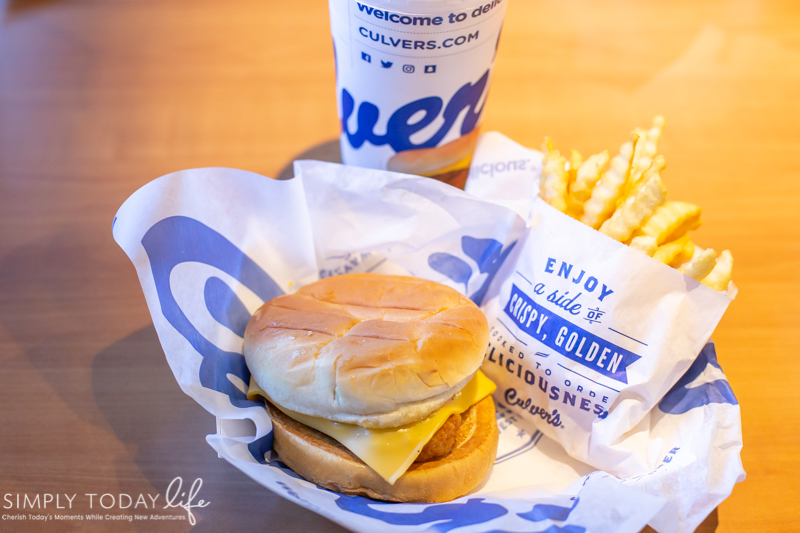 Plus, the kids have a variety of choices that will make them just as happy!
Like the Buffalo Chicken Tenders and the Crispy Chicken Sandwich! Have little ones? Make sure to check out the kids menu which includes a free scoop of Fresh Frozen Custard!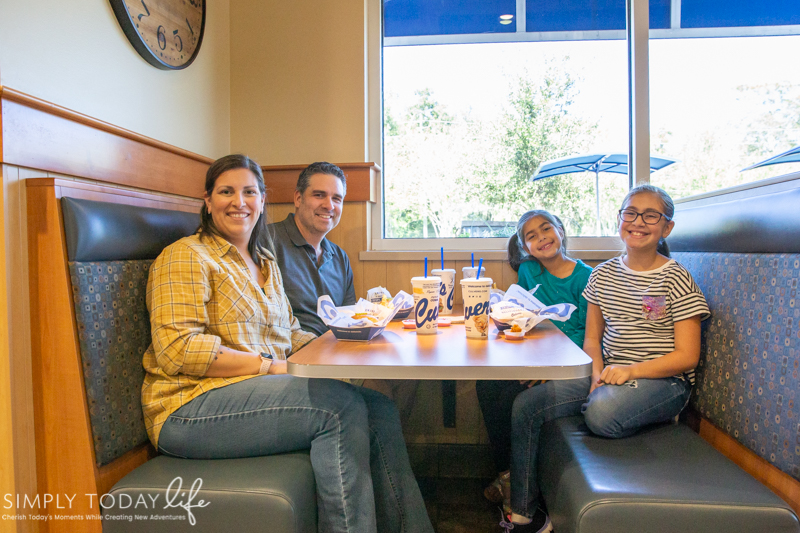 Family-Friendly Restaurant
One of the things that I look forward to the most when visiting our local Culver's is how family-friendly it is.
The staff is always helpful making sure that we ordered exactly what we wanted by answering all of our questions. Believe me, with two kids they have lots of questions!
Especially all of the questions my ten-year-old daughter with food-allergies has. She wants to make sure the food she is eating is safe for her to enjoy.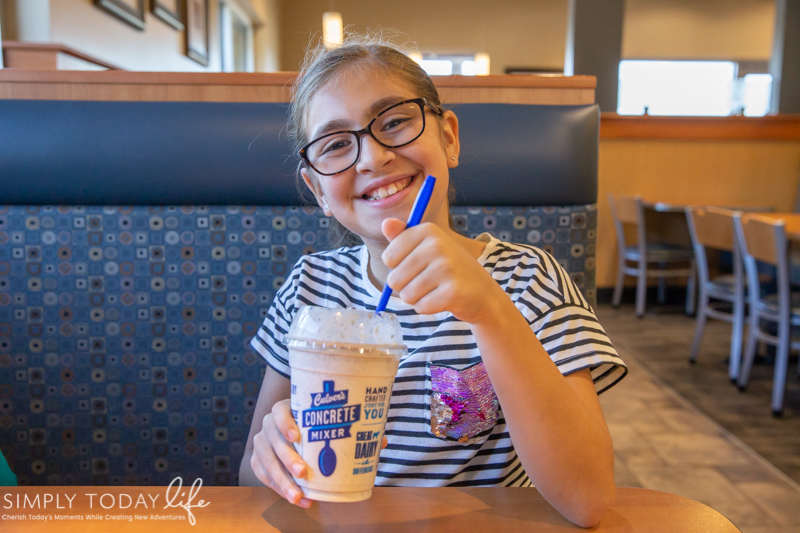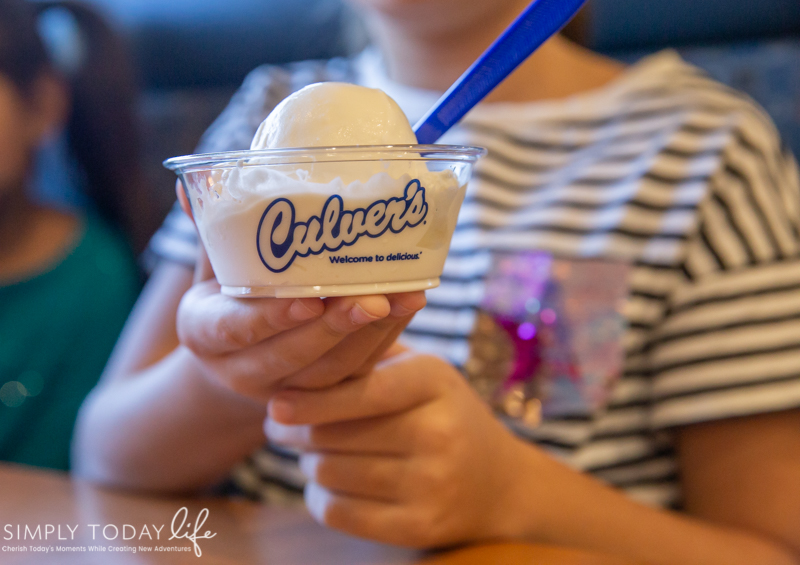 Don't Forget Dessert
The perfect holiday dinner doesn't just stop at the food, but when you get your favorite dessert from Culver's!
Our daughters just love the Oreo Concrete Mixers and the Fresh Frozen Custard! It's the perfect ending to the perfect relaxing holiday no-stress dinner!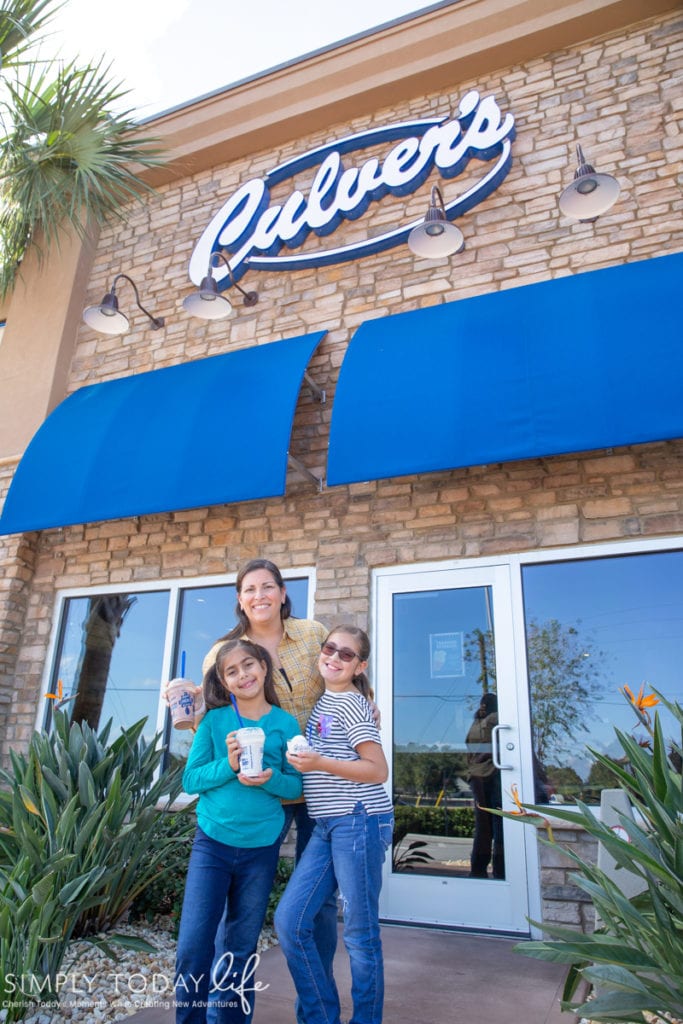 Holiday With Culver's wouldn't be the same if they didn't have all of our family's favorites!
Cut down on the stress by stopping by your local Culver's for a holiday break! Experience a family-friendly atmosphere with delicious food the entire family will love!
Will you be visiting your local Culver's this holiday season?
Thank you Culver's for sponsoring this post.