Summer's here in Florida can get pretty hot and sticky, making it the perfect time for kids to enjoy some yummy treats. That doesn't mean that this yummy frozen treat can't be healthy. Check out this hidden Veggie Smoothie Pops recipe! Perfect for the summer heat, but yet it has some amazing flavors and hidden nutrients for your kiddos.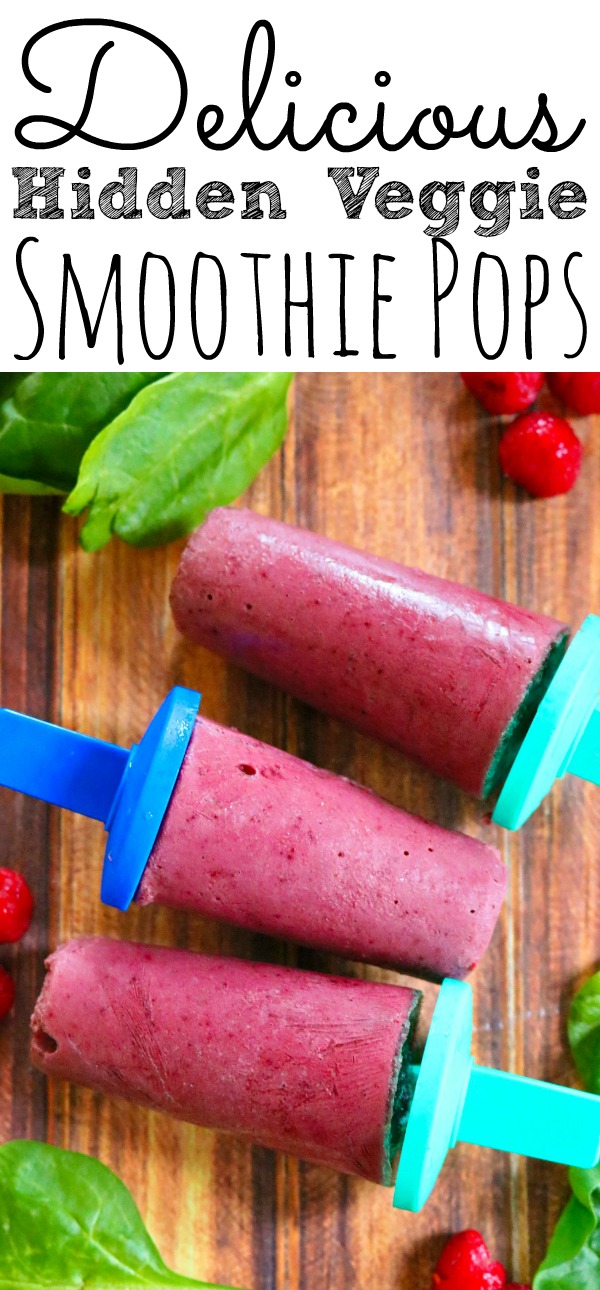 Delicious Hidden Veggie Smoothie Pops
Do you have a hard time getting your kiddos to eat their veggies? Yeah, so do I! But recipes like these makes it super easy to have your child eat something that has wonderful nutrients in them, plus they won't be able to pass up the treat.
This post contains affiliate links.
This hidden veggie smoothie recipe is super easy to make, just make sure not to make it in front of your children if you want them seeing you add some veggies in their frozen treat. Or even better, let them help you create this yummy treat they won't believe how good it actually is!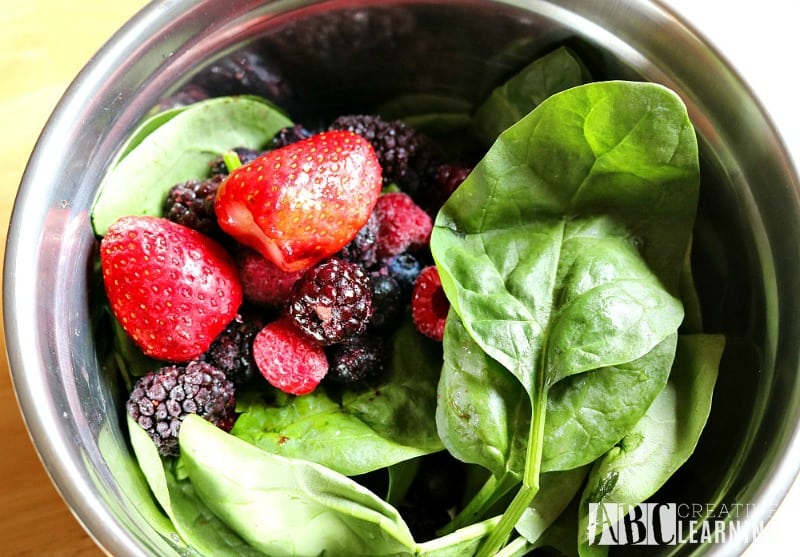 Most of the time when I allow my girls in the kitchen to cook with me they are more likely to try out what they cook themselves. It's a great way for them to see how all the ingredients are put together to create such great flavors. Even if the recipe calls for spinach!
Ingredients for veggie pops
1 cup of yogurt (your choice)
1 cup of frozen berries
1/2 cup of baby spinach
1 teaspoon of honey (optional)
Frozen treat molds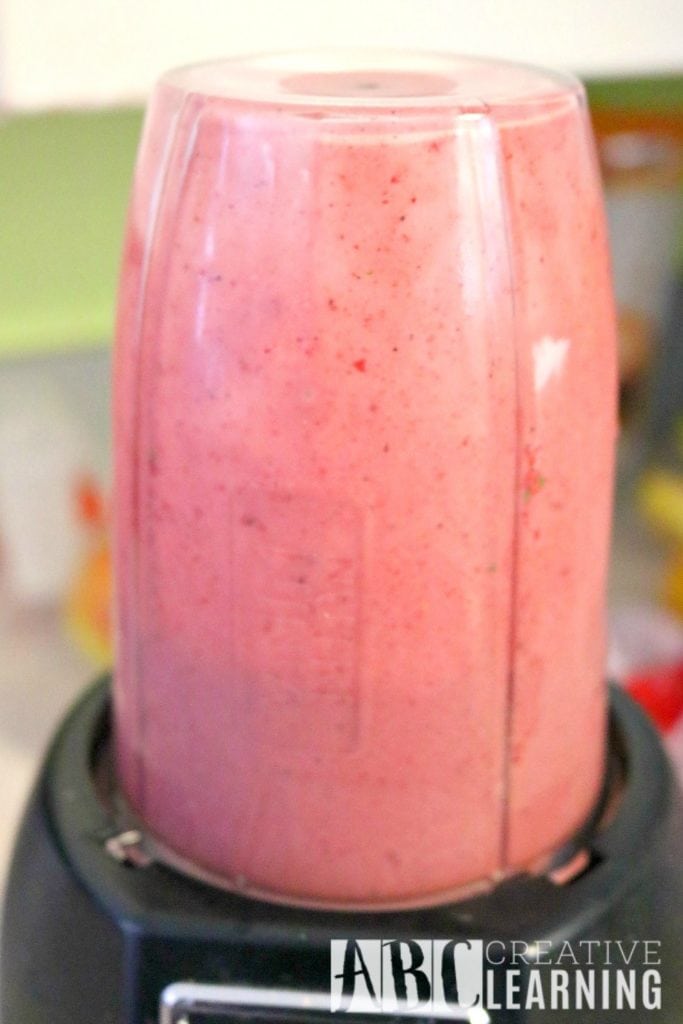 Instructions for frozen treats
Place the spinach, berries, and yogurt in a single serve blender. Blend everything together until smooth.
Tip: I love my Ninja blender because it gets all of the chunks out and is perfect for freezing. I love berries, but not a fan of their seeds.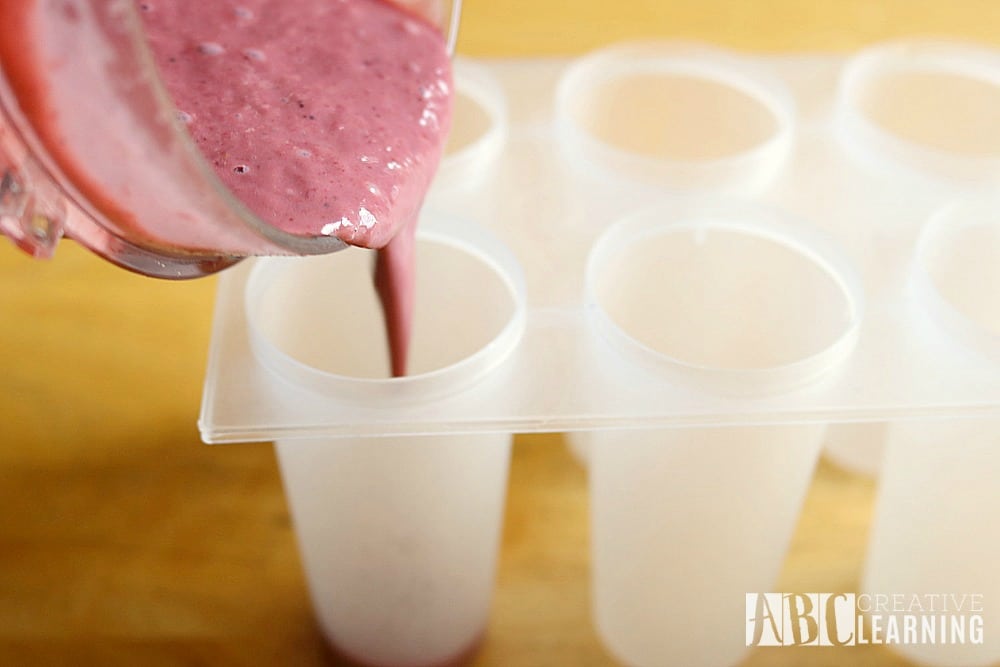 Pour into your pop molds and freeze overnight.
Loosen from molds to remove by running under warm water for a few seconds.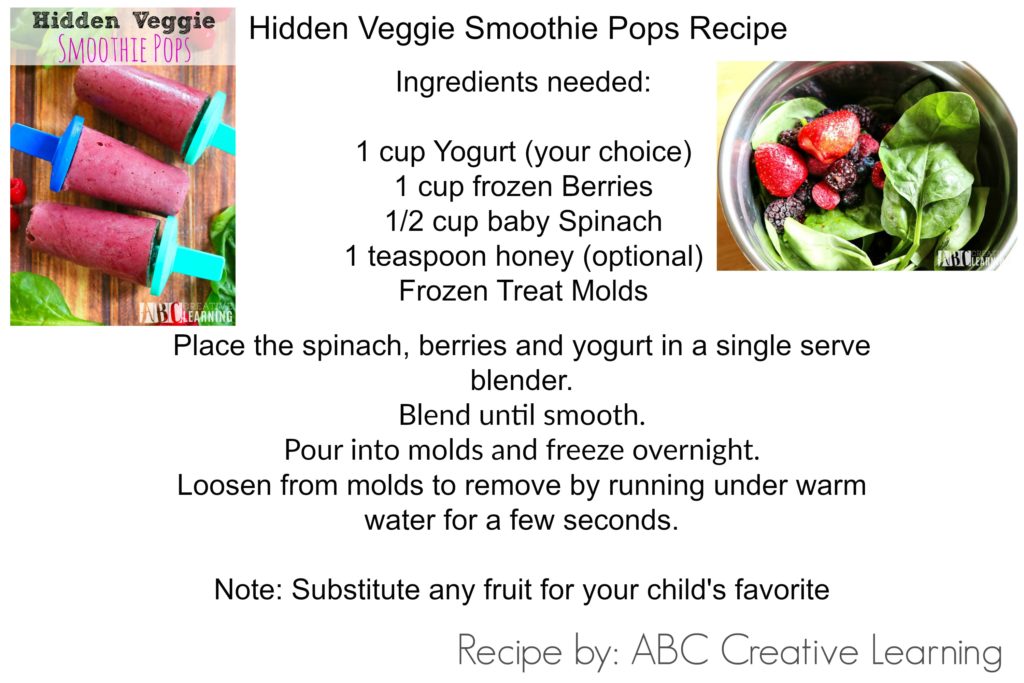 Super easy to make and I will guarantee that your kiddos will enjoy them this summer and not even know you added any kinds of greens in them.
I hope you give this yummy and healthy recipe a try! I bet you will love it just as much as your kiddos will! Don't have time to freeze them? This recipe would still taste good as a smoothie on the go!

You Are Also Going To Love:
If you love these Hidden Veggie Smoothie Pops, then you will also love the following recipes I have put together for you:
What are some ways that you add veggies to your child's diet?