This review was made possible by Double Duty Divas and Dreft. I was provided the featured product free of charge to facilitate my review and compensation, but all opinions are 100% mine.
Since the moment I became a mom Dreft has been with me the entire time and I'm not just saying that! Our daughters have been Growing Up With Dreft since I found out of my oldest daughter was born with food allergies and skin sensitivities.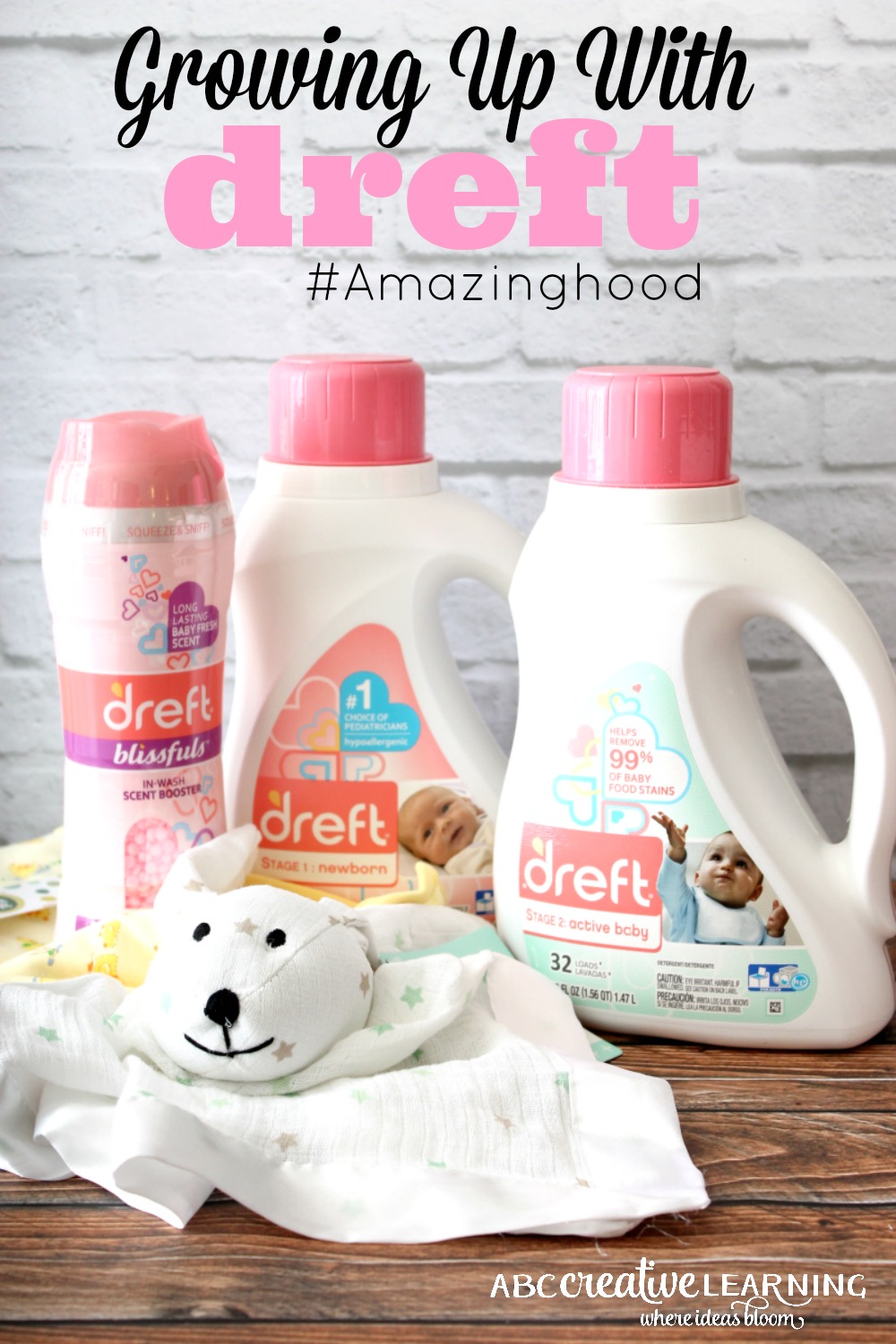 Even before we brought our daughters home from the hospital Dreft was our number one choice for washing their newborn clothes and blankets. Even now at the ages of 3 and 5 Dreft is still our number one choice for all of our girls items and I'm so excited about Stage 2 Active Baby, because my girls will always be my babies and believe me when I say they are more than active!
Our oldest daughter was born with food allergies, eczema, and sensitive skin, so we have to be very careful which detergents we use on her clothes and sheets. Draft has been the only detergent we trust on her skin and it smells absolutely divine!
I have to admit that as my girls got older, became more active, and began playing sports that I was a bit worried about being able to get out stains and smells, but I'm glad to share that my girls clothes come out of the dryer smelling just like they did when they were newborn babies and stain free!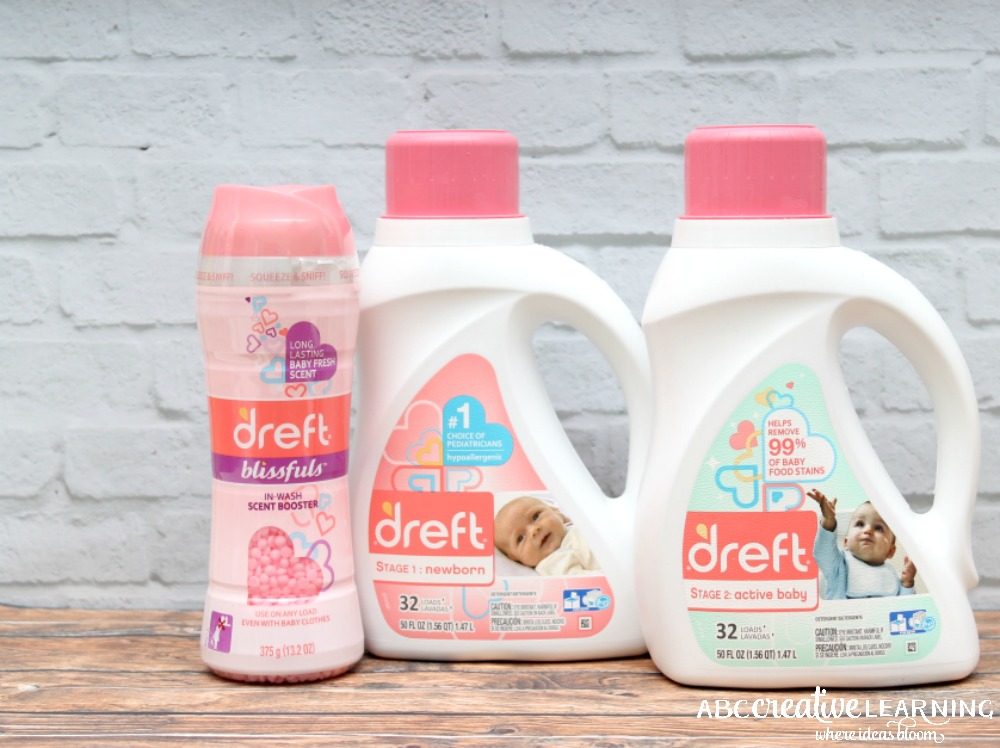 Dreft has thought of an amazing way to grow along with your child and those significant developing moments by offering 3 stages of growing with your child!
Dreft Newborn (Stage One): Expectant and new parents can wash their little one's fabrics with Dreft's same beloved hypoallergenic formula, designed to be tough on stains and gentle on baby's skin with the beloved Dreft baby scent.
NEW Dreft Active Baby (Stage Two): Specially designed with a growing, developing baby in mind, NEW Dreft Active Baby helps to remove 99% of baby food stains and other outdoor messes with a gentle, hypoallergenic formula and fresh scent.
NEW Dreft Blissfuls (Stage Three): NEW Dreft Blissfuls in-wash scent boosters gives families the baby fresh scent they love. Safe on all fabrics, these beads help bring back that nostalgic, amazing baby scent (and all those memories) with every wash.
Sshh… don't tell anyone but I love using them on our bed sheets as well! Especially the NEW Dreft Blissfuls!
Check out how these parents are using Dreft with their children for #Amazinghood!
Dreft has partnered with new mom and singer Kelly Rowland to unveil the brand's new line of laundry products that take care of family laundry needs at each life stage – from pregnancy through toddlerhood and beyond.
Join us on Tuesday, May 5th, from 9-10pmEST as we talk with Kelly about her life as a mom and how she plans to celebrate her very first Mother's Day! RSVP here: http://vite.io/DoubleDutyDivas
Also, make sure to download Dreft's "Amazing Baby" app now available for FREE on the App store. This one- of-a kind app helps parents – and parents to be – capture the amazing moments of pregnancy through their baby's first year and has recently been updated so that moms and dads can make keepsake movies from photos and videos captured within the app!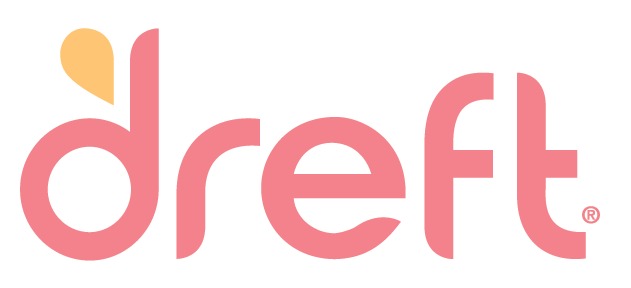 Make sure to visit Dreft on Twitter and Facebook to keep up with all the #Amazinghood news!
I'm so excited to host an amazing giveaway which will include the following amazing products!
Dreft Product Line
Little Me Receiving Blankets
Booster Chair
Lovey
5 Year Memory Book
Enter the Rafflecopter below for a chance to win!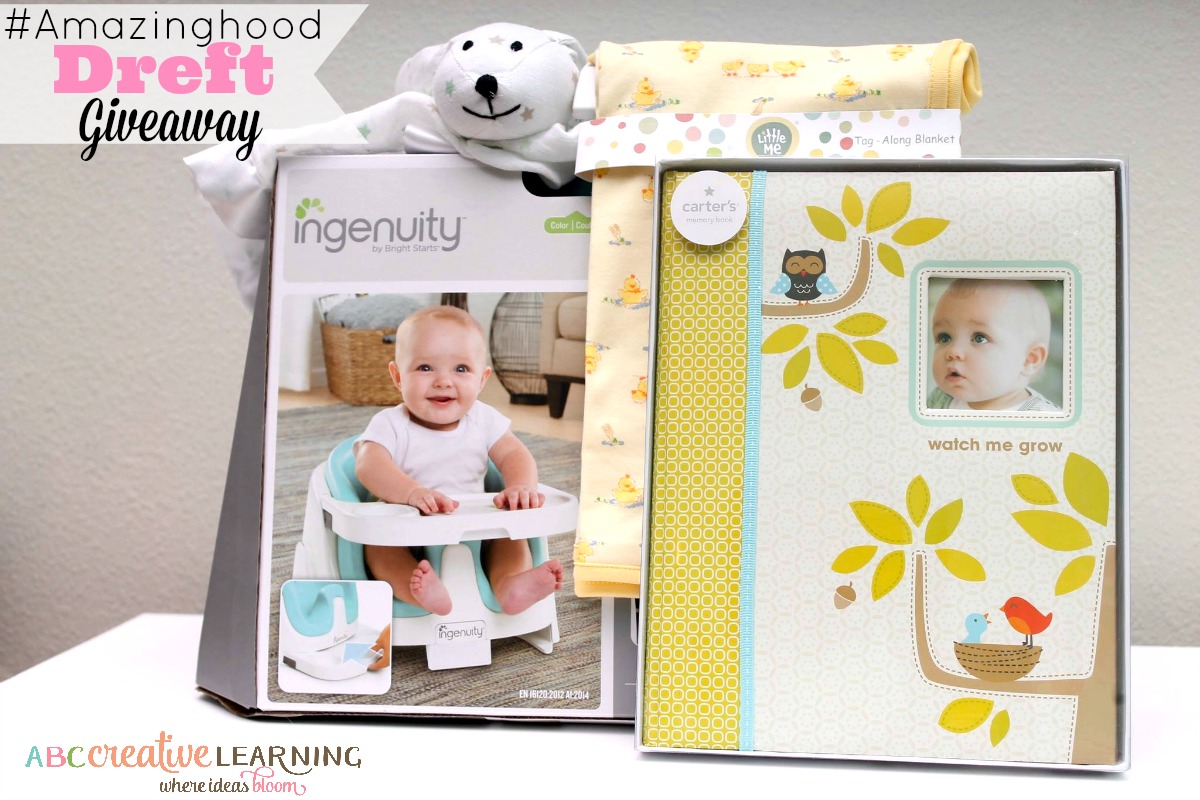 a Rafflecopter giveaway

Share with us an #Amazinghood Memory from now or when your child was a baby!