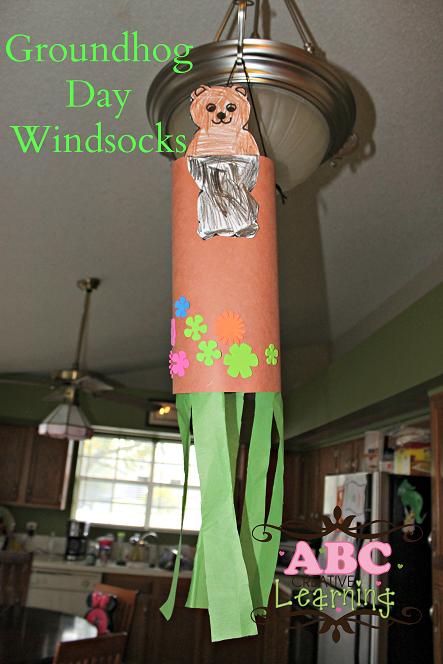 Yesterday we learned about Groundhogs Day and Punxsutawney Phil, so I thought it would be fun to make a Groundhog Windsock to hang up.  It was an easy craft and the girls had lots of fun making them!
Materials Needed:
Large piece of brown construction paper
Green streamers or tissue paper cut into strips
Yarn
Scissors or tape
Glue stick
Stapler
Hole puncher
Crayons, markers or colored pencils
Cut out of groundhog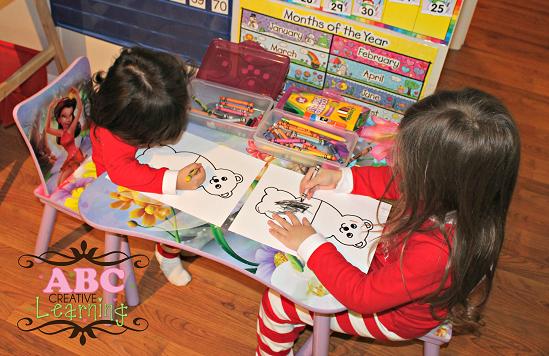 Step 1: Have your child color the groundhog cutout and then cut out.  You can even add some googly eyes to your groundhog.
Step 2: With the brown construction paper flat glue down your groundhog, making sure the shadow is the only part glued on the paper.  Using markers or stickers decorate with flowers.
Step 3: Roll the brown construction paper into a cylinder shape and tape or staple together.
Step 4: Add streamers to the bottom of the brown construction paper cylinder with either tape or stapler (this will be your grass)
Step 5: With the hole puncher add two holes at the top of the construction paper and string the yarn through the holes, tying at the top.
That's it! Now you have a wonderful groundhog popping out of the ground, showing his shadow!  Below is a printout of our groundhog 🙂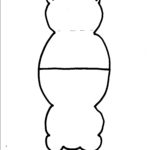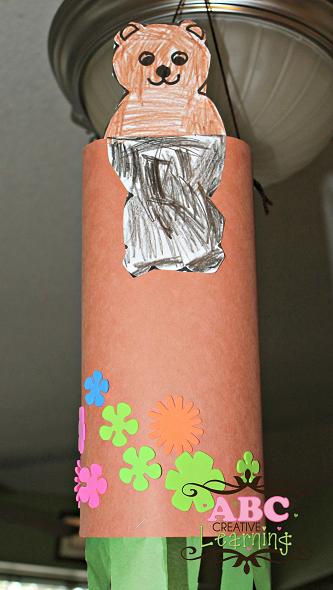 For a little history of Groundhog Day head on over to groundhog.org.  They have some wonderful information to use during your Groundhog lesson.
Will you be watching the live streaming tomorrow morning?