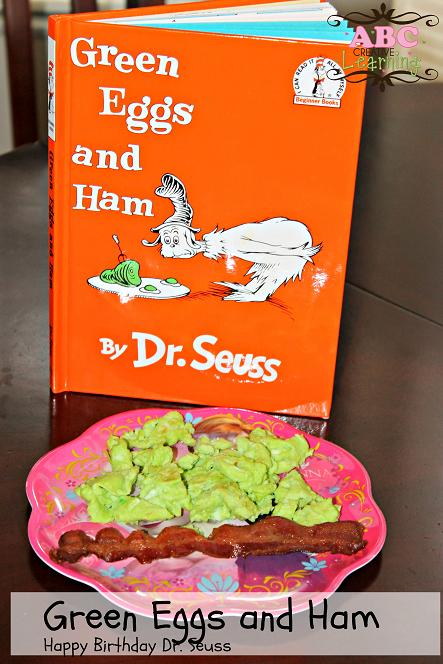 Happy 110th Birthday Dr. Seuss!!  Today we are celebrating all things Dr. Seuss, especially with a few of our favorites like Green Eggs and Ham and of course The Cat in the Hat!  We wanted so badly to visit Seuss's Landing at Universal Studios today, but the girls have a small cough so we decided to stay home and celebrate!
For breakfast we made Green Eggs and Ham!  Surprisingly Kaidence was all for it and Kaelyn wouldn't even touch them, so I decided that as they ate breakfast I would read the book.  By the end Kaelyn was trying her Green Eggs and Ham too!  Because the girls are not a big fan of ham, I made bacon instead (it's ham right?!) 🙂
Ingredients:
Eggs
Bowl and Fork
Green food coloring
Non stick spray and pan
Bacon or Ham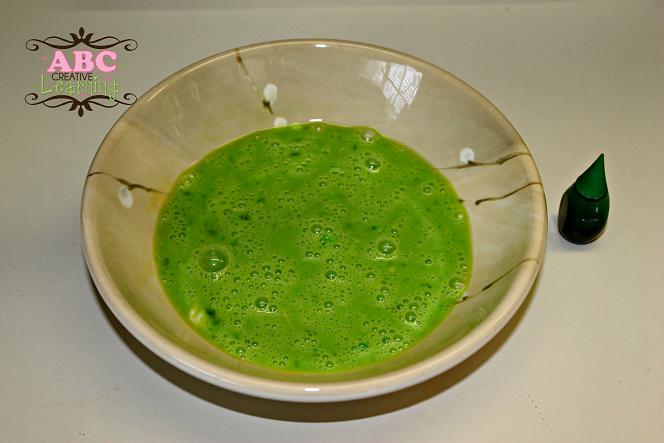 These are really easy to make and fun for the kids!  Add two or three drops of food coloring into your eggs and whip together.  Add to a medium heat pan with some non stick spray and make scrambled eggs.  That's it!  Easy and a great fun breakfast!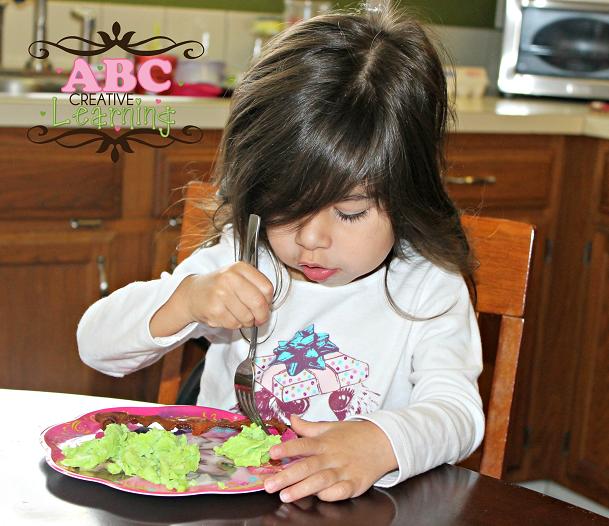 How are you celebrating Dr. Seuss's Birthday today?