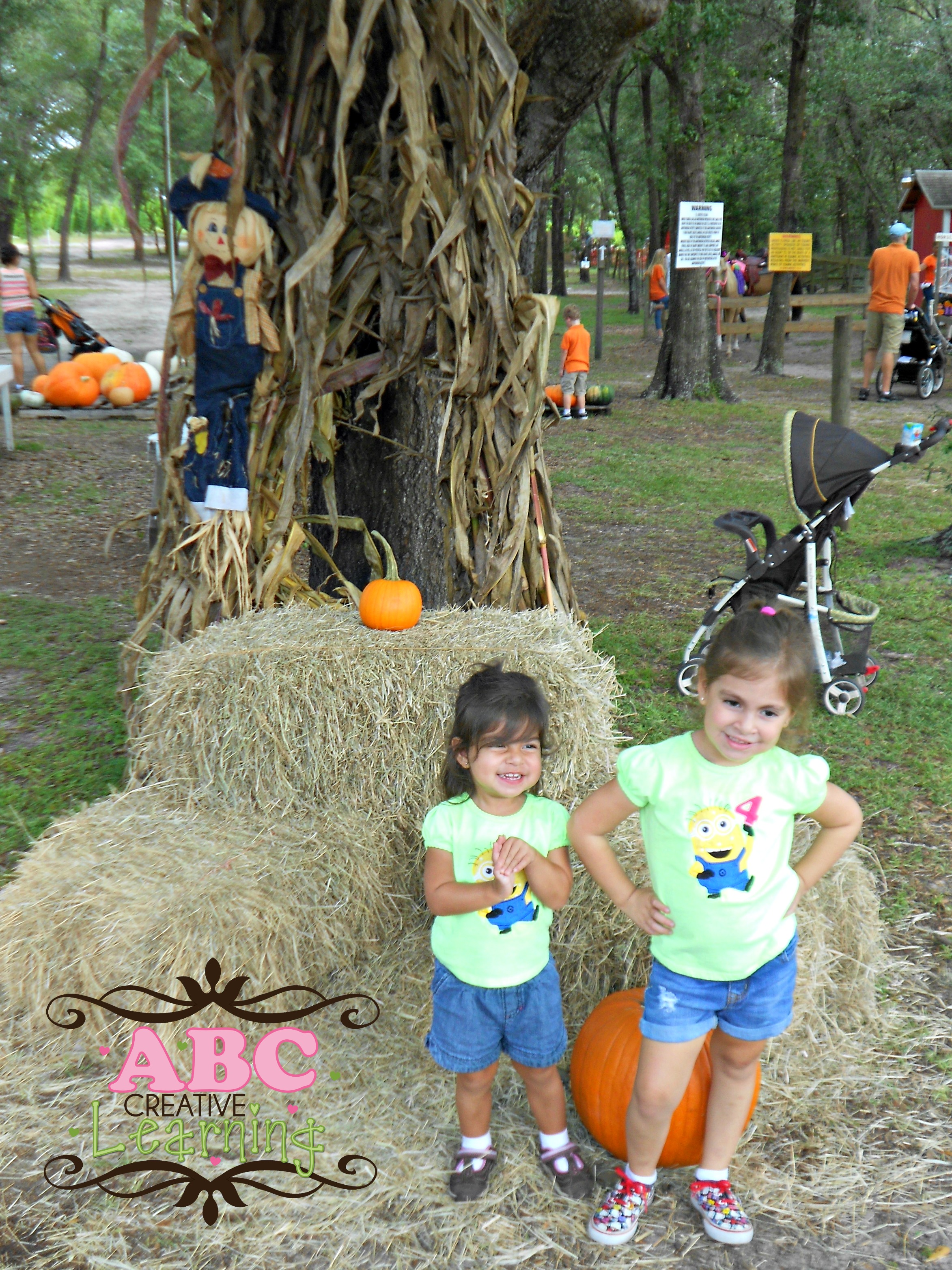 I knew that we would be starting our Pumpkin unit this week so we decided to to visit one of our favorite local Pumpkin Patches, A Lot of Pumpkins at Santa's Christmas Tree Forest!  We have visited for the past couple of years and always have such an amazing time!  Here's a picture of the girls as we are arriving.  They were not interested at all in a picture!  All they wanted to do was head for the animal barnyard 🙂
After trying to take a few pictures we headed straight to Jack's Barnyard Animals.  The girls loved walking around and seeing all the different types of animals.  We saw goats, ducks, chickens, horses, a pony, a donkey, and even some bunnies.  Kaelyn just had to pet one of the fluffy little bunnies 🙂  The kids are also allowed to feed the animals, but because of Kaelyn's allergies I don't allow them to touch any type of animal foods.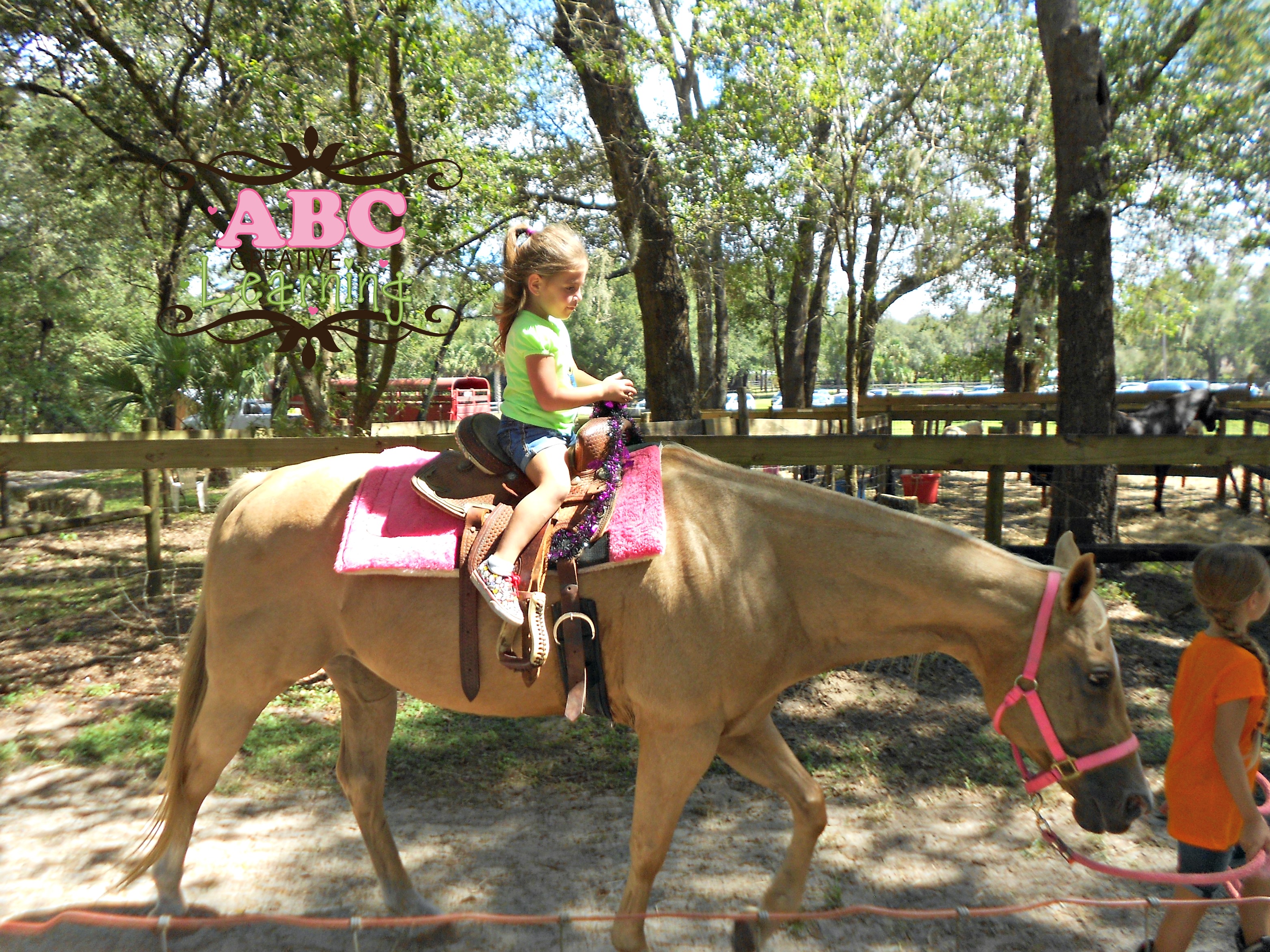 Kaelyn also got a chance to do some horse back riding.  She was so excited that the horse she was riding was decorated in pink!  She is such a girlie girl, but loves to get dirty 🙂  They also have a pony ride for the little ones.  Kaidence was not interested at all, so she sat this one out and ate a snack while she watched her sister take a ride.
Last year Kaelyn tried the Junior Zip Line at Santa's Christmas Tree Forest, which is 200 feet long!  This year she did it again and had a blast!  As soon as she got off the line she was begging us to do the Dare to Fly 400 feet long Zip Line!  My first answer was NO WAY!  Well, as you can see from the pictures above she ended up doing both!  My husband had to help her up because she could hardly go up the stairs with her gear.  I am so proud of her and can't believe how fast she is growing up 🙂  We had to bribe her so that we could go on exploring the Pumpkin Patch.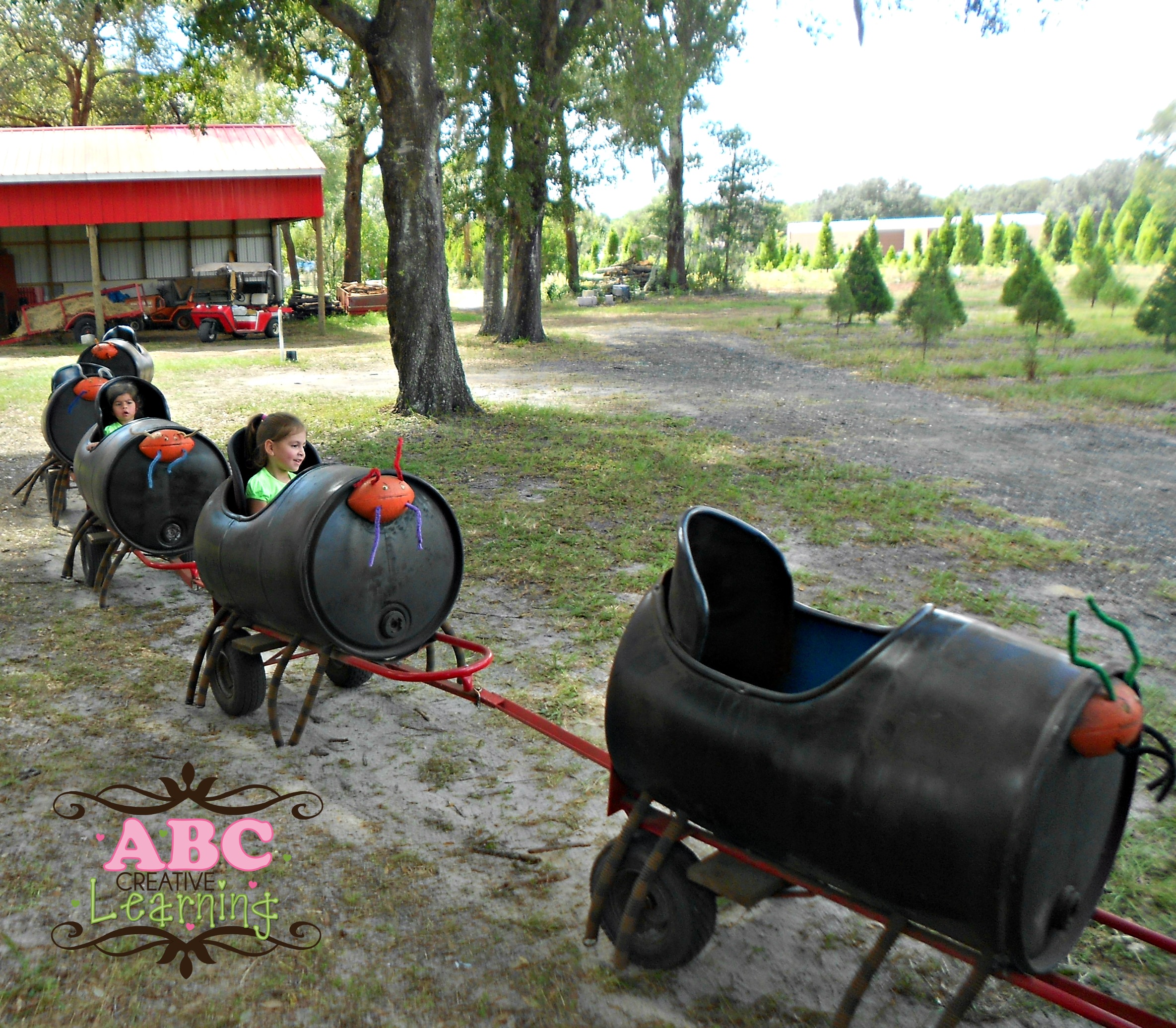 Another favorite is the Pumpkin Ride, during Christmas they turn into reindeers.  It's a very, very bumpy ride!  I'm so glad I got a picture of both girls riding it, because it didn't last long.  Only 15 seconds into the ride poor Kaidence had to be pulled off the ride.  Good thing they were the only two riding at the time 🙂  Kaelyn got to go on it twice and loved every second of it.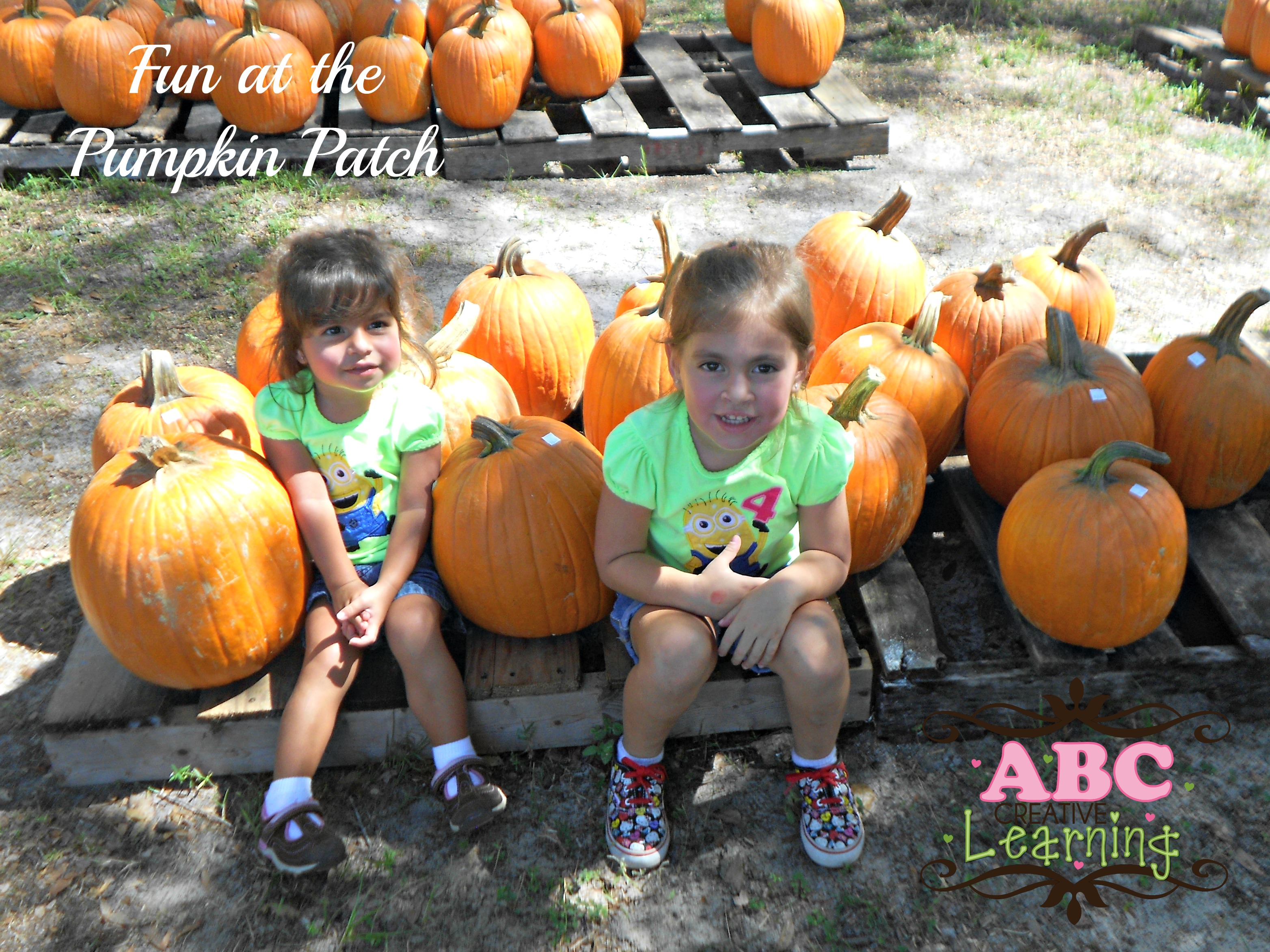 Of course no Pumpkin Patch is complete with tons and tons of pumpkins to take home!  We walked around for a bit and looked at all the different sizes, colors, shapes, and textures of the pumpkins.  The girls ended up picking two small pumpkins that were perfect to take home!  We had such a wonderful time at A Lot of Pumpkins and definitely will be back for our Christmas Tree in November!
To check out more about A Lot of Pumpkins at Santa's Christmas Tree Forest Click HERE!
What's your favorite Pumpkin Patch to visit?

NOTES:  This was not a sponsored post!  We love visiting local areas for field trips and love sharing our favorites with you!