Summer heat can really put a damper on summer fun for kids! Creating this easy Frozen Orange Juice Fruit Treat is perfect for fun in the sun! This sweet treat is all they need to keep them nice and cool! It's the perfect treat for both kids and adults.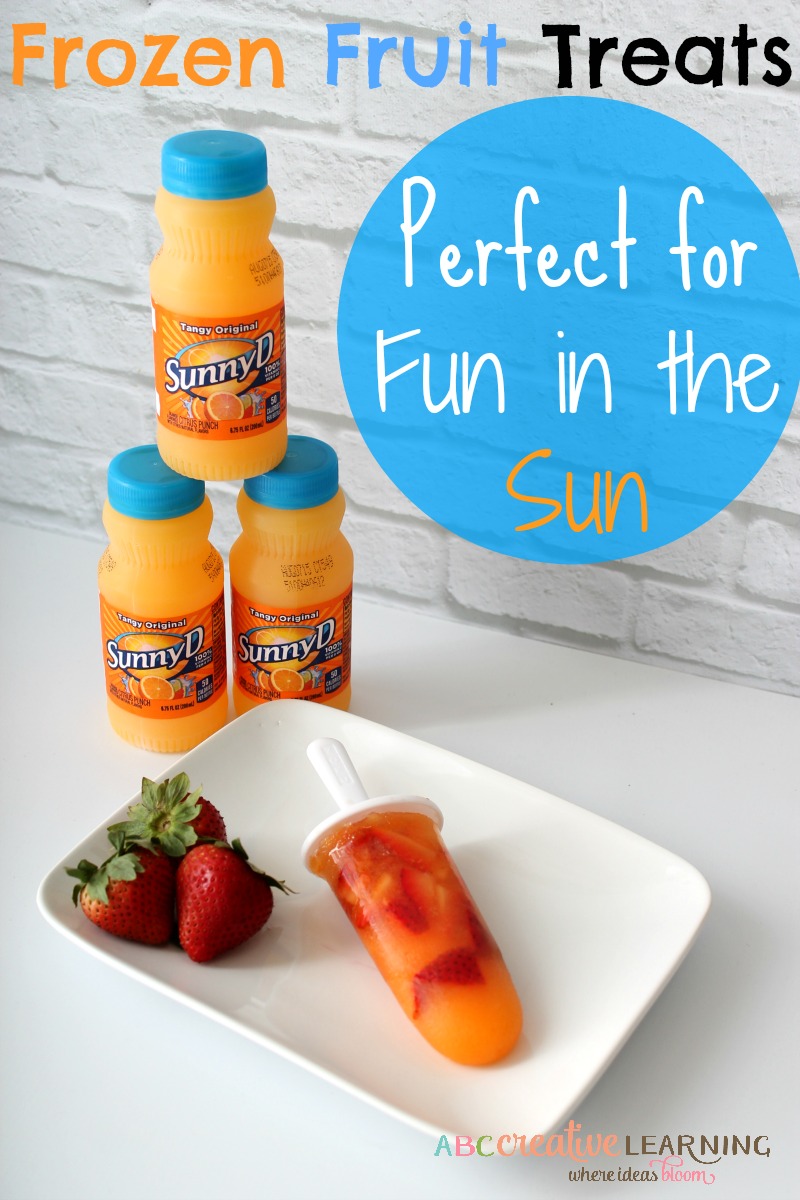 Frozen Orange Juice Fruit Treat | Perfect for Fun in the Sun
As summer rolls around as a busy mom I really want to relax along with my kids. That also includes spending less time in the kitchen whether it's cooking or making fun summer treats for them. I love it when I can create something as yummy as a cool treat within minutes and I know that my girls will love! Plus, who doesn't love SunnyD orange juice?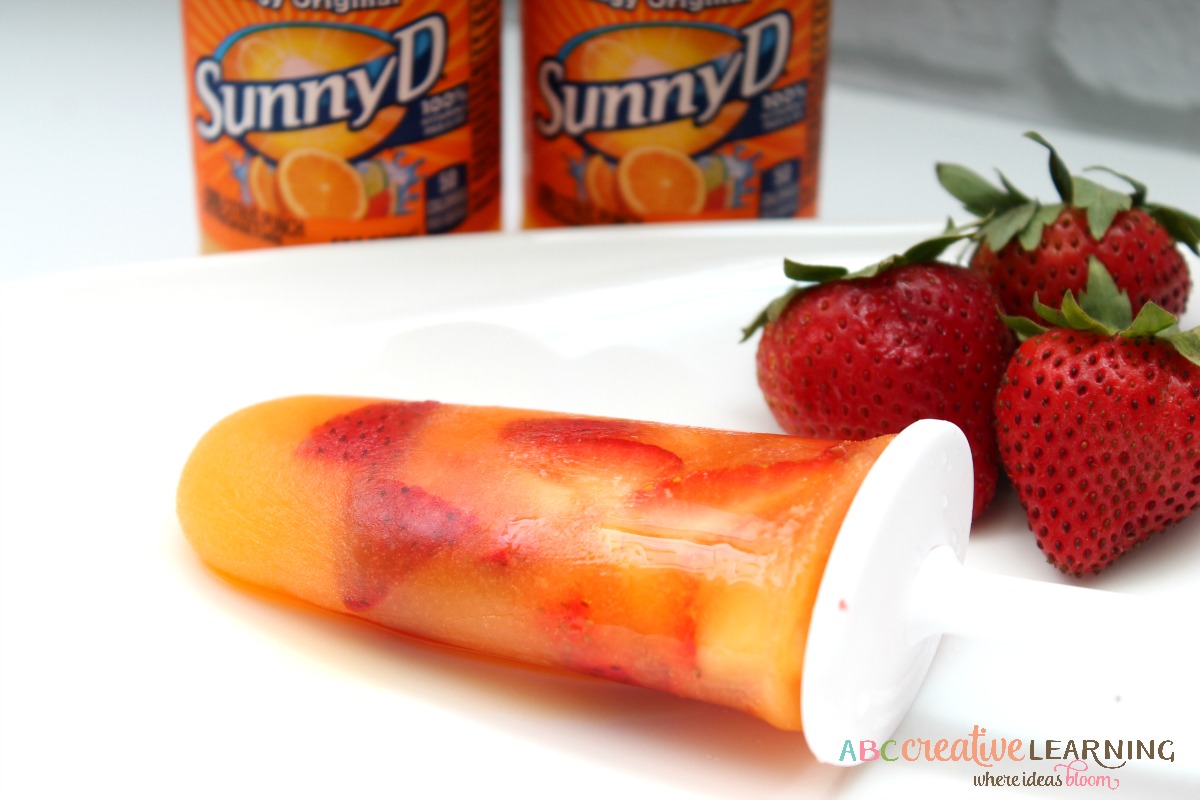 For me SunnyD makes that possible! I remember growing up drinking SunnyD on sunny days and during beach trips. I wish I would have thought about making them into frozen treats back then because you get all the yummy flavor with some extra refreshing coolness!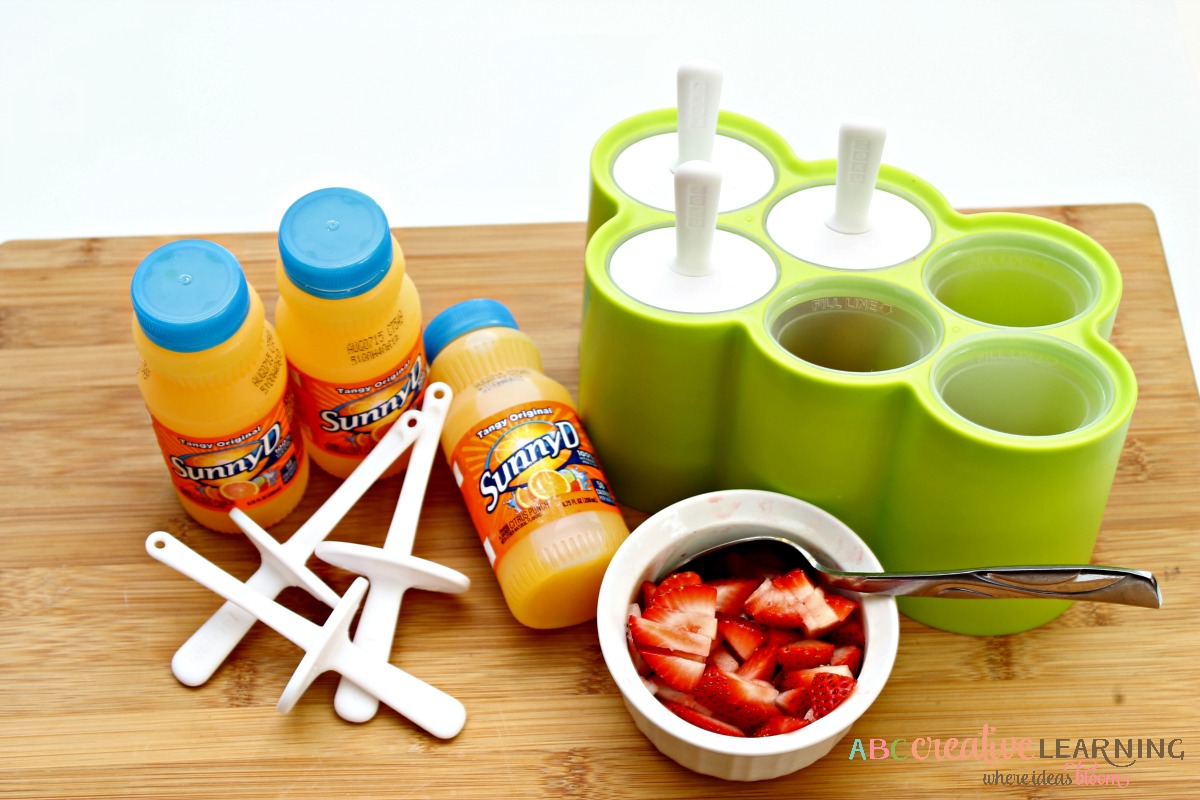 It is so easy to make these SunnyD frozen treats that you will find yourself making them all summer long! Just change the fruit options around and you have a new frozen treat every time!
Ingredients
SunnyD Tangy Original Flavor 24 pack (1 drink will make 3 frozen treats)
Diced fruit
Frozen treat mold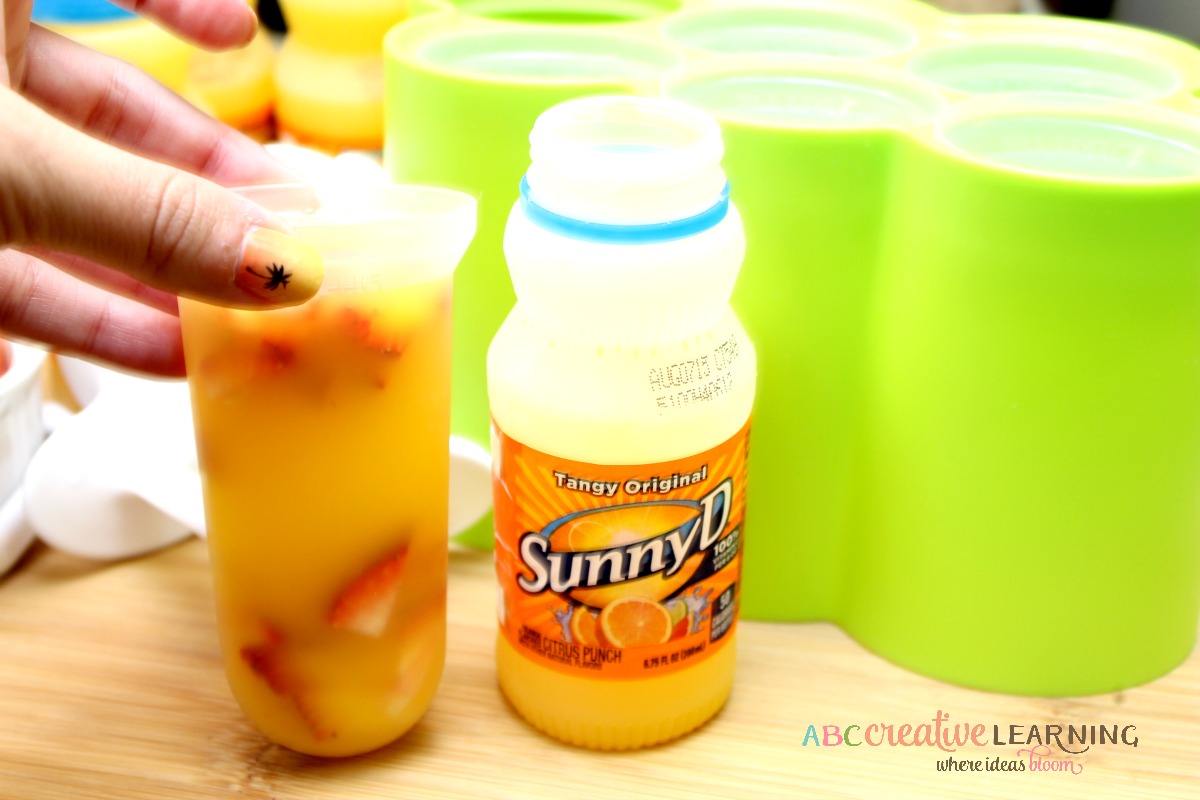 Pour SunnyD in your frozen treat molds about halfway.
Add your favorite diced fruit into your mold.
Top off with more SunnyD.
Allow freezing for about 6 hours.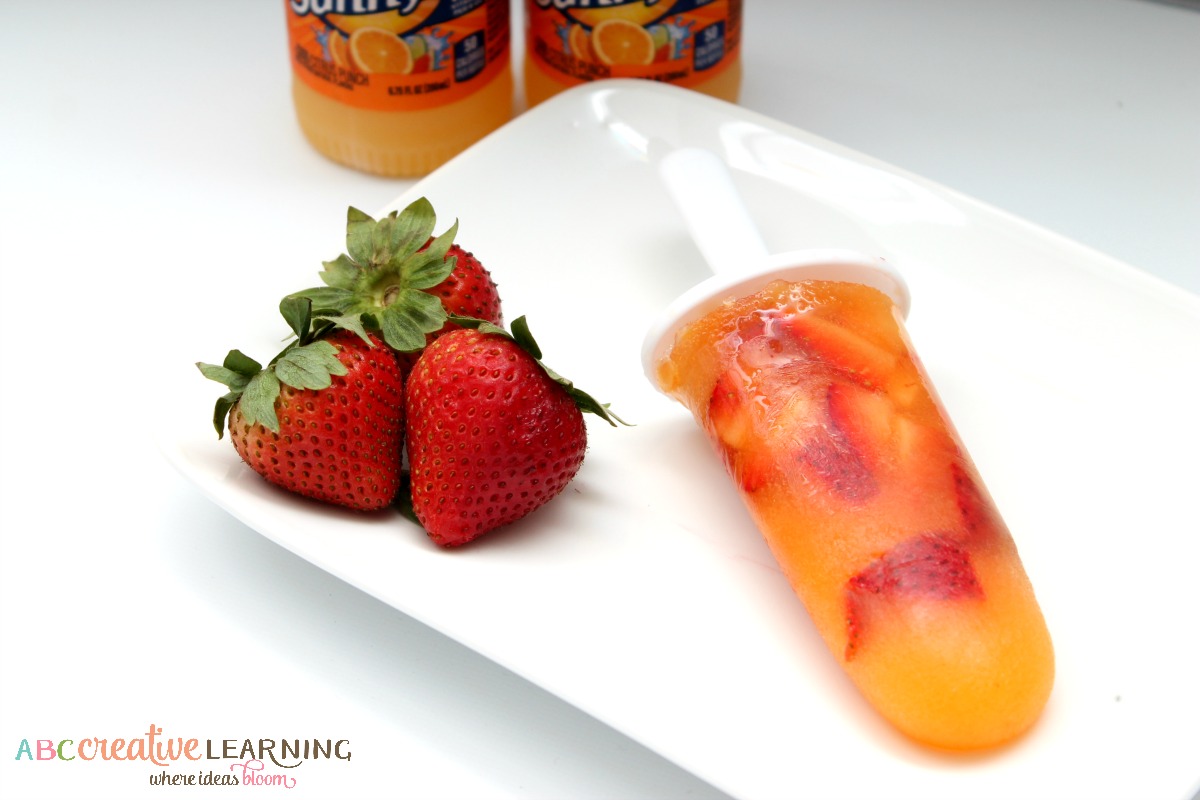 Now, it can't get any easier than that! Your kids will love these frozen treats and the best part is that they can enjoy them all summer long with friends! Keeping mom out of the kitchen!

You Are Also Going To Love:
If you loved this Frozen Orange Juice Fruit Treat, then you will also love the following recipes I have put together for you:
Does your family love SunnyD as much as we do?