I'm so excited to bring you Day 9 of the 12 Days of Christmas along with some of my favorite bloggers!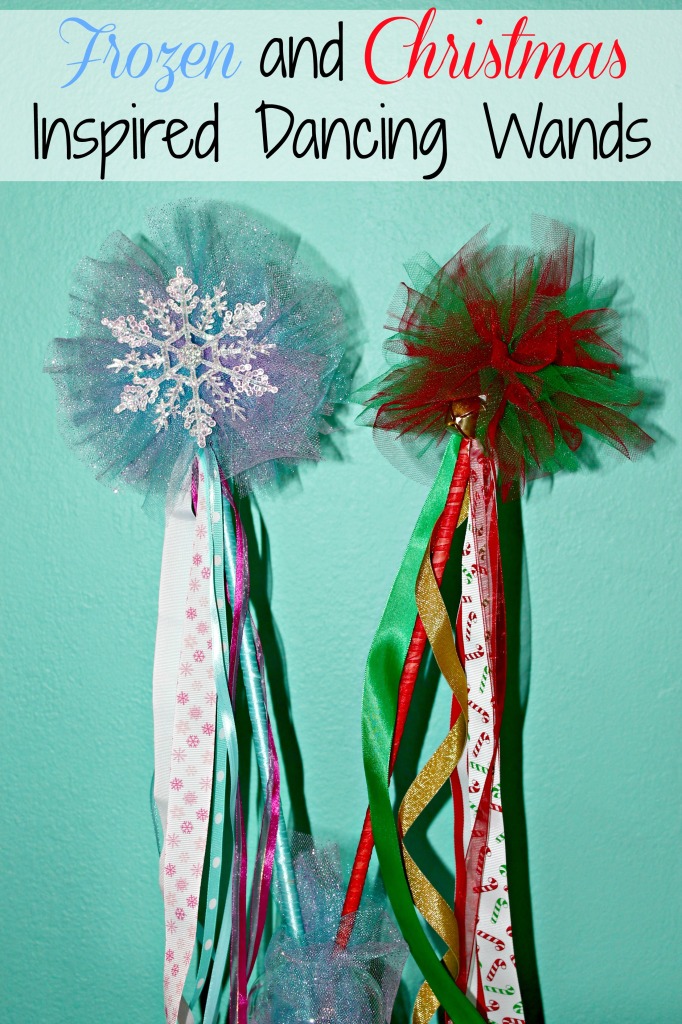 9 Ladies Dancing just seems so fitting for my girls! They love to dance and are always looking for new props to use during their "dance" shows at home for family and friends. So, what better prop than a dancing wand inspired by the famous Frozen movie and the Christmas holidays!
Materials Needed to make your Frozen and Christmas Inspired Dancing Wands for the 9th Day of Christmas:
Wooden rod
Fun ribbon
Hot glue gun
Bell or Snowflake
Tulle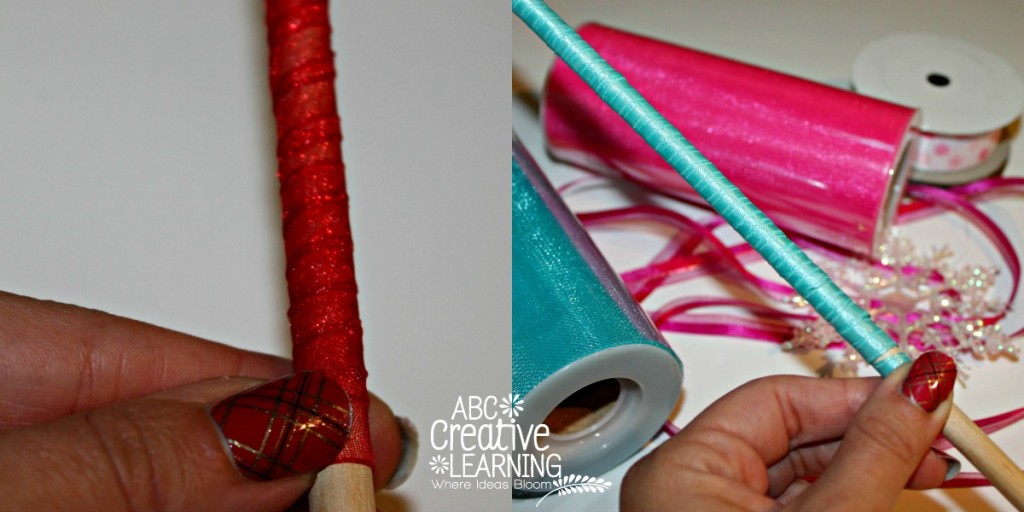 Step One: First cover your wooden rod with a thin ribbon, making sure that the ribbon is secured tight. Hot glue the first and last piece to the wooden rod.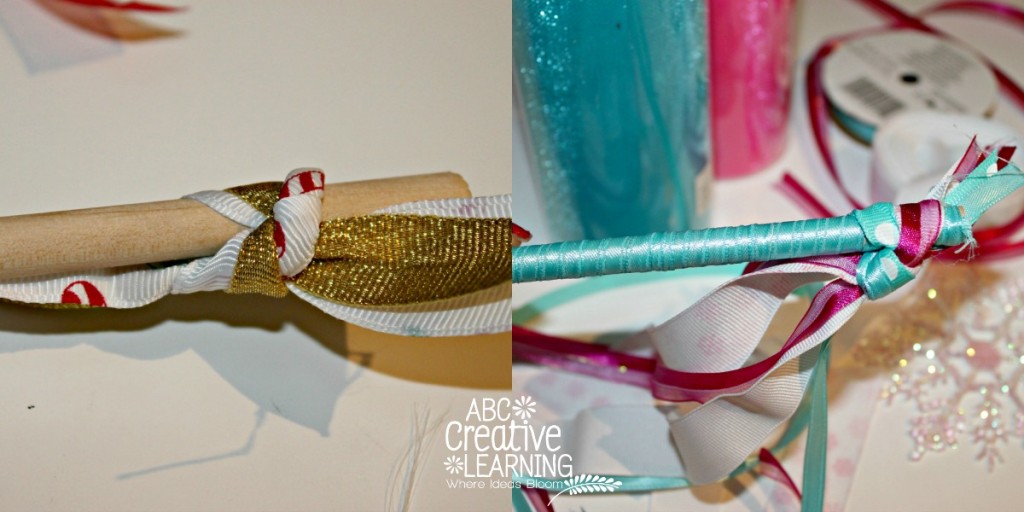 Step Two: Gather your ribbon and tie a knot around the top of your wooden rod, leaving a bit of space on top to add the tulle. Add a bit of hot glue in between your ribbon and rod to make sure it does not slide down.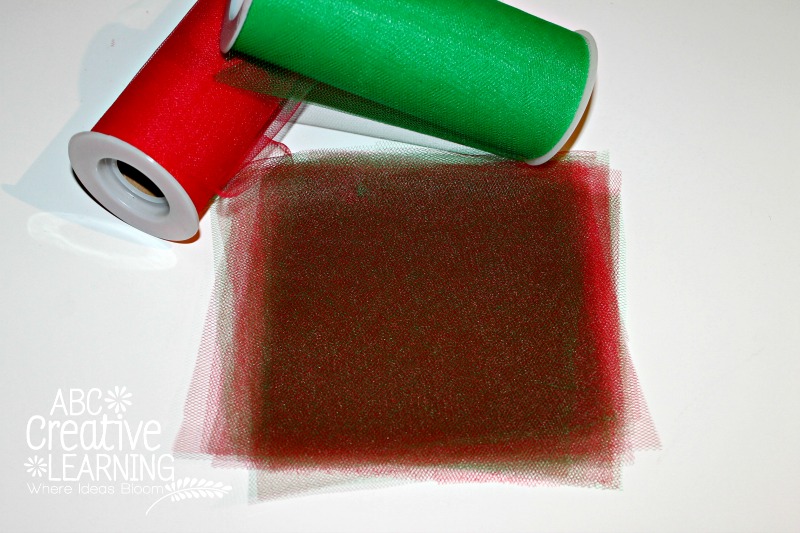 Step Three: Cut your tulle in squares and lay them on top of each other alternating colors. I used 10 squares for each color.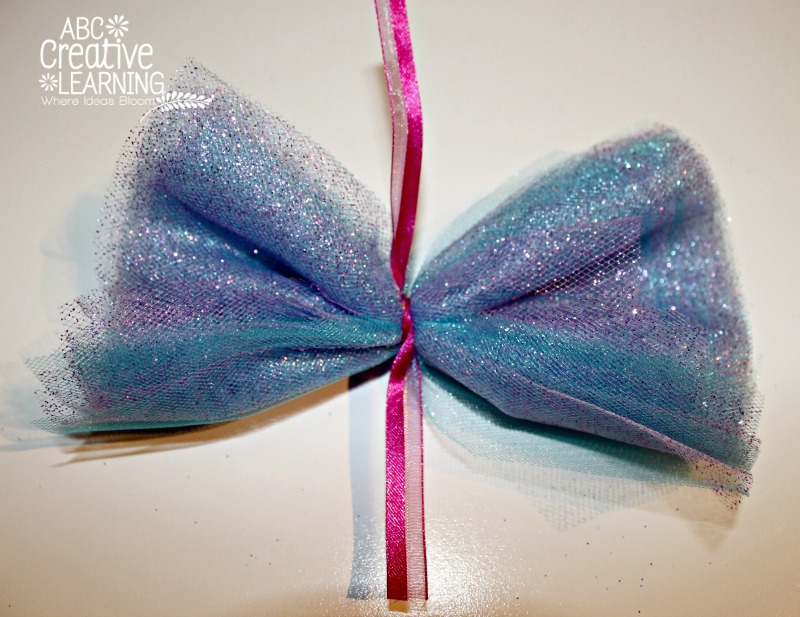 Step Four: Pinch your stack of tulle squares in the middle and tie with a matching thin ribbon.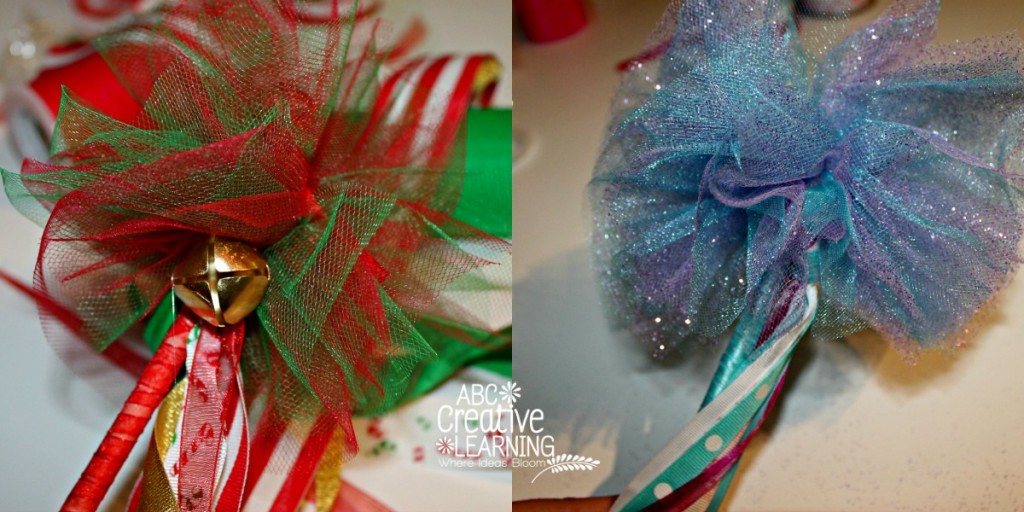 Step Five: Separate each piece of tulle in different directions. You want to make sure that you have formed a puffy ball once you have finished separating all the pieces.
Step Six: Add a bit of hot glue to the top of your wooden rod and stick on your tulle puffy ball.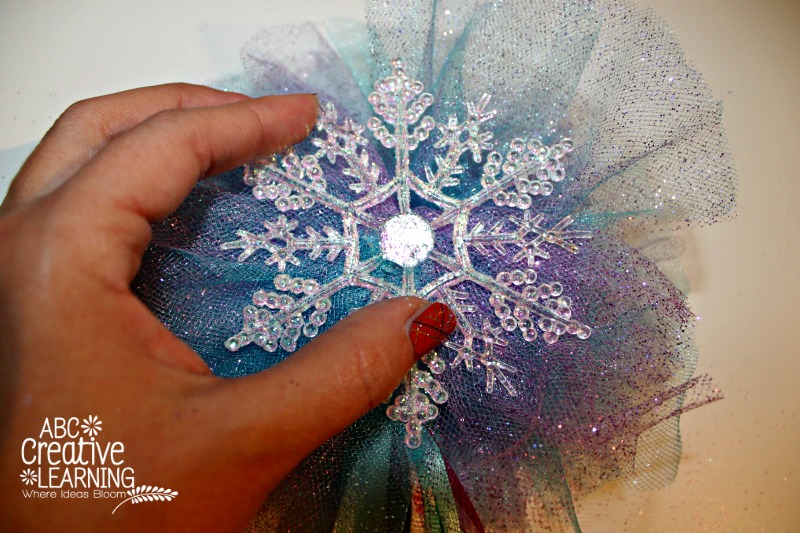 Step Seven: If you want to add a bell or a snowflake you can do so now. With the bell just tie around one of the ribbon pieces. For the snowflake just add a bit of hot glue on the back and glue unto the tulle.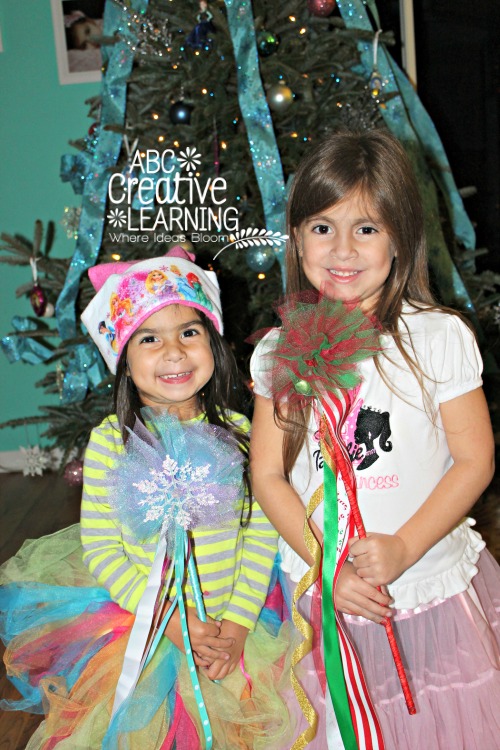 The girls absolutely loved dancing and playing with their wands! Hope you enjoyed our Frozen and Christmas Inspired Dancing Wands in honor of the 9 Ladies Dancing! Check out how much they loved their Dancing Wands!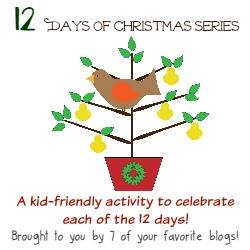 Make sure to check out all of the 12 Days of Christmas for some Fun Kid-Friendly Activities brought to you by ABC Creative Learning, Enchanted Homeschooling Mom, Life with Moore Babies, Stir the Wonder, P is for Preschooler, JDaniel4's Mom, and 3 Dinosaurs!
From the song the 12 Days of Christmas, which is your favorite?