This shop has been compensated by Collective Bias, Inc. and its advertiser. All opinions are mine alone. #SidelineHero #CollectiveBias
Now that Spring is in full force here in Florida soccer season has began, but that also means that the Florida heat and humidity has as well. My girls love playing soccer, but as a parent I want to make sure that they are hydrated and are eating a healthy snack after their games, but with POWERADE® and healthy fruits the Florida Heat Has Nothing On This Sideline Hero!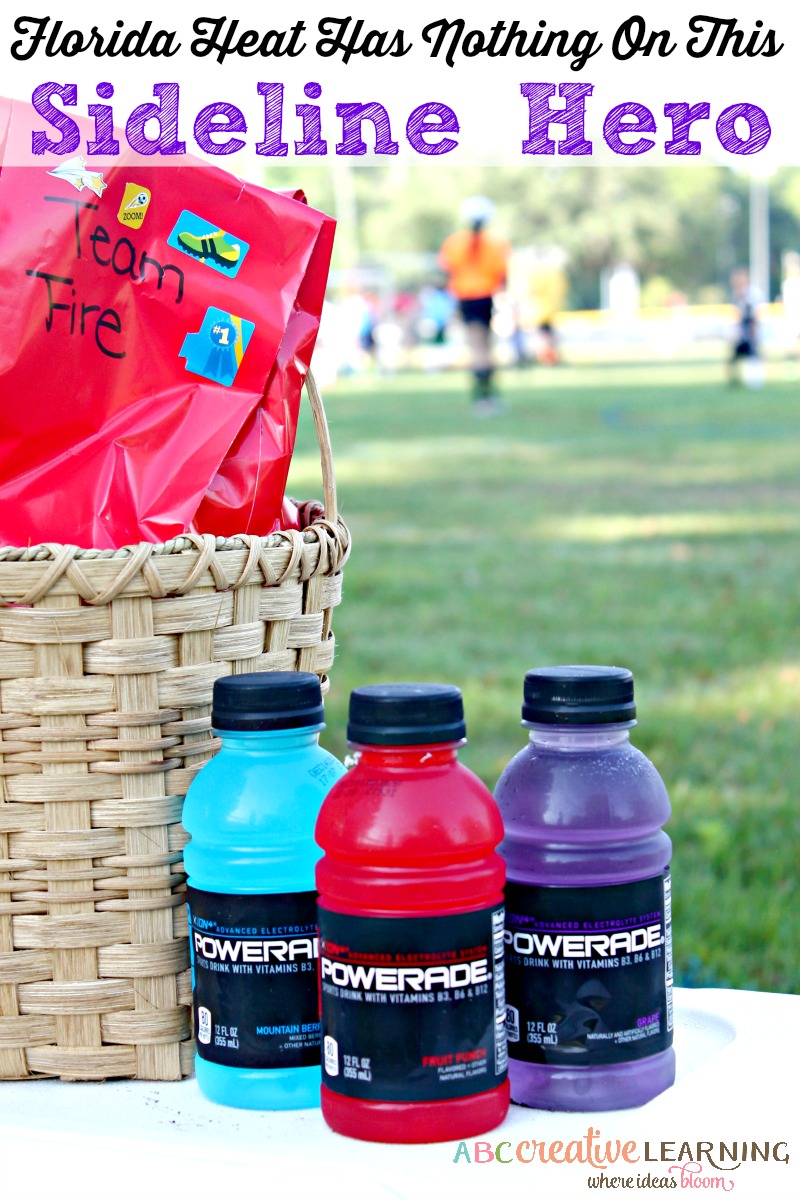 Florida Heat Has Nothing On This Sideline Hero
I have considered myself a soccer mom for almost 3 years now. My youngest began playing even before she turned 3 years old and now my youngest is playing at the age of 3. They love being apart of a team and learning to work together. My oldest daughter has been with the same kids and coach since she started playing and it's just amazing to see all the kids growing up, not to mention the friendship that has been created among the parents. Which also means that we look out after each others kids and when snack time rolls our way I want to make sure that I am providing something that will help keep the kids cool, hydrated, and with energy!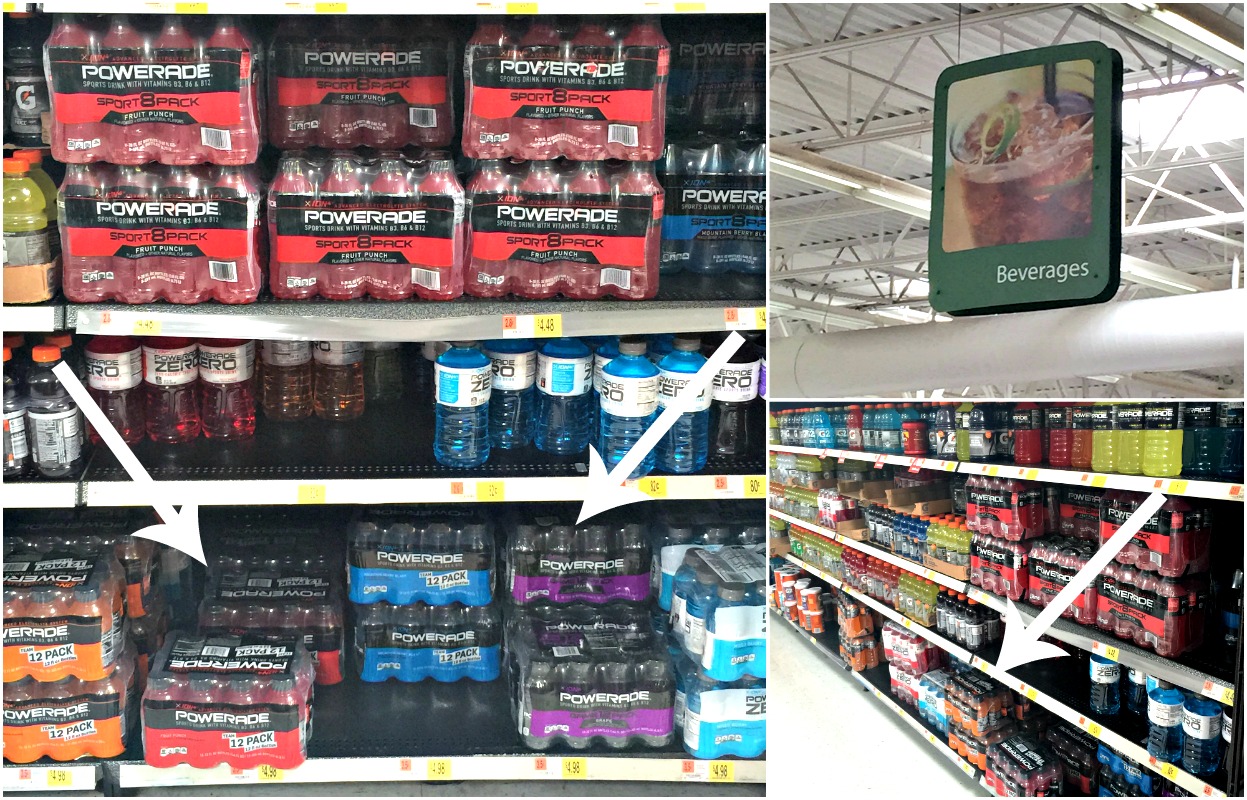 That's when I head to my local Walmart and make sure that I get several 12 packs of the 12 oz. POWERADE® in different flavors for the kids. Make sure to grab yours at you local WalMart in their drinks department. Make sure to look low towards the bottom of the shelf, that's where our store had them located.
Not only will this keep them hydrated throughout and after the game, but they love it! It's so convenient that I can also get awesome fresh produce like bananas, oranges, and grapes for the kids along with our POWERADE® at WalMart.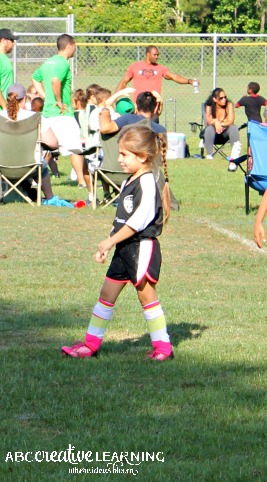 Now, snack week in our home is a big deal! The girls love bringing snacks to their friends and siblings. We believe that we the parents and siblings who are routing the players on the field also work hard. So, my girls love making snack bags for not only their team mates, but for also their brothers and sisters. Yes, this definitely is a proud parent moment, because it's always been their idea to bring extra snacks for everyone!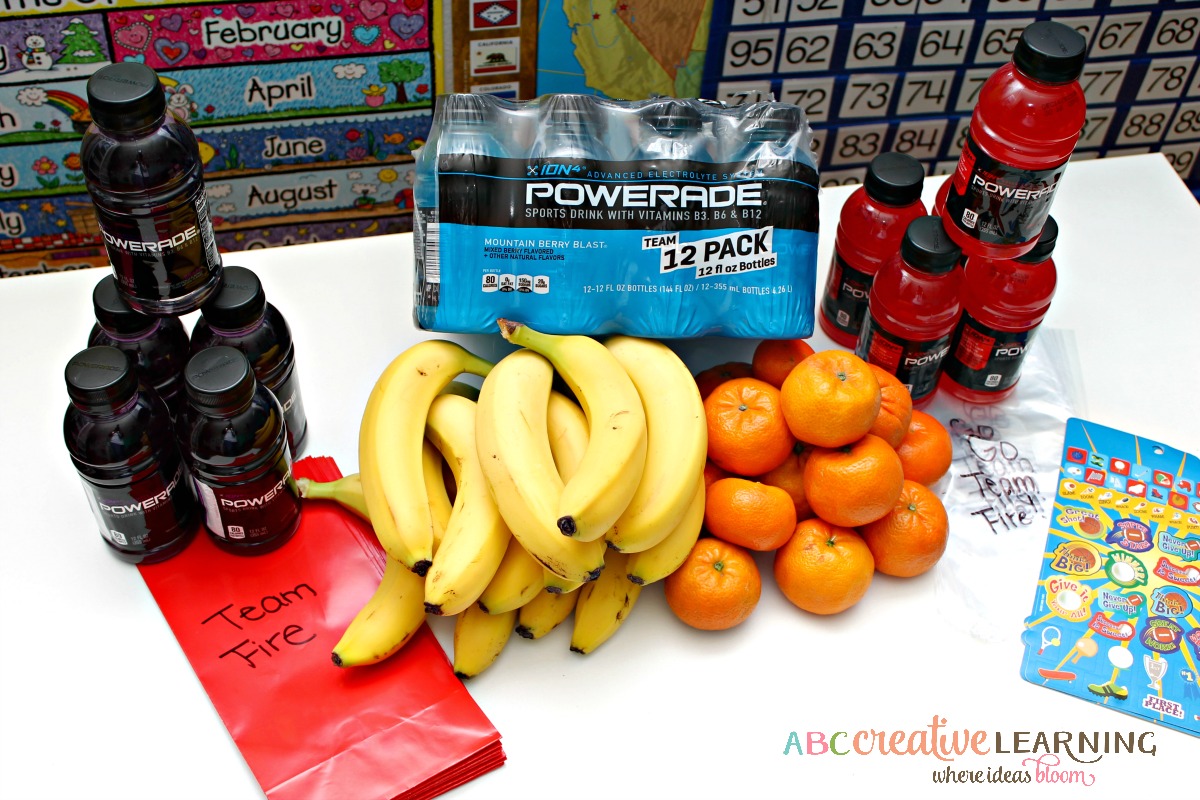 Materials Needed to create team and sibling snack bags: Everything below was all purchased at my local WalMart.
Bags (you can either purchase plastic bags or party bags)
POWERADE® 12 pack 12 oz. drinks in different flavors
Assorted fruits such as bananas, oranges, grapes, and strawberry (please always make sure to ask the team mom if there are any food allergies on the team before shopping)
Stickers
Markers
Stencils
Cooler with ice packs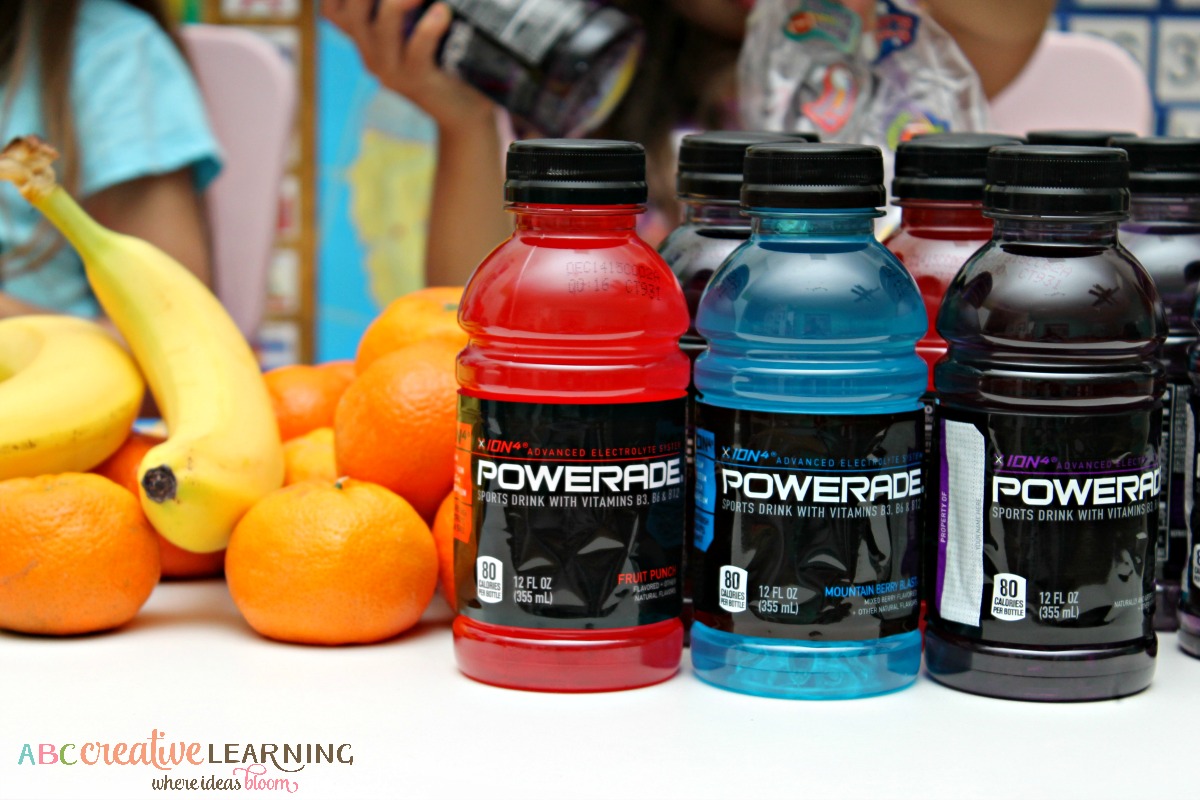 Step One: Have your child decorate all the teams bags with stickers, team name, special notes to friends, or team players name.
If they have a sibling have the sibling fill out the team players sibling bags. For the sibling bags we added 2 different fruits and a POWERADE® bottle.
Step Two: Inside each bag make sure that your child adds a POWERADE® drink and 3 different kinds of fruits. This will allow each child to have a few choices for them to eat.
Step Three: Seal each bag by folding down and adding a special sticker.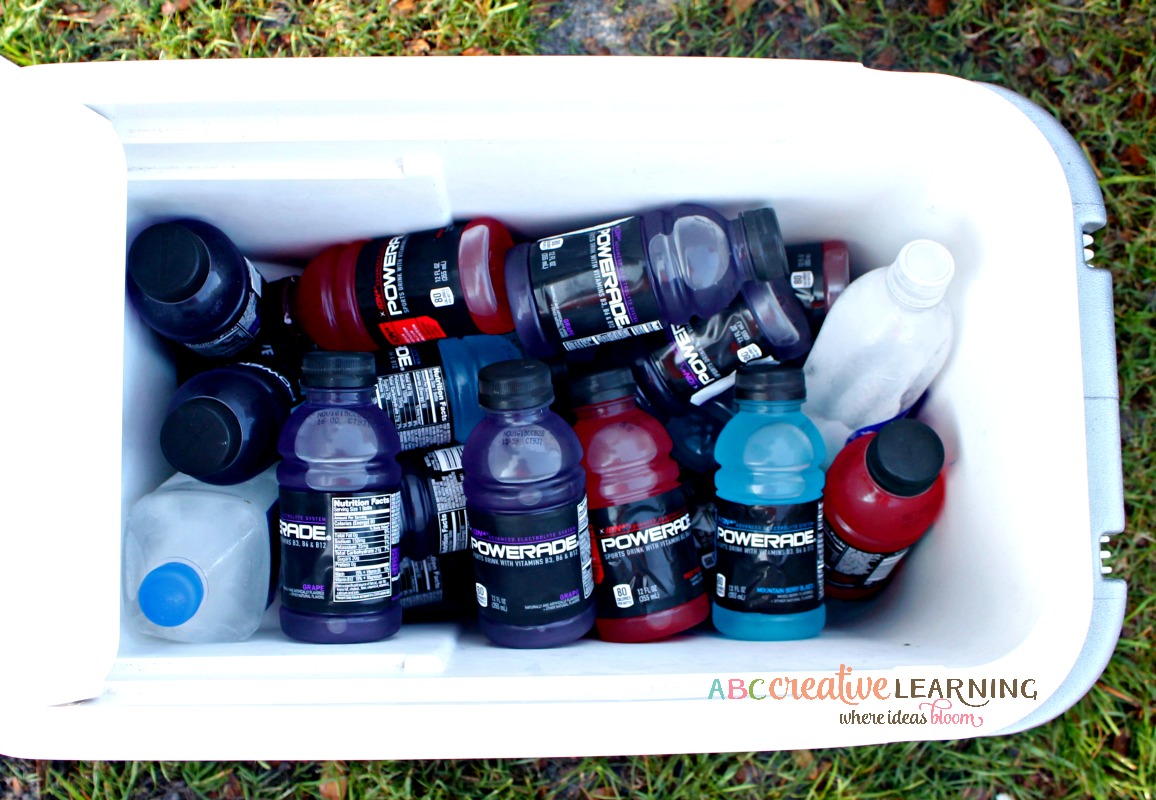 Now you are ready to be the Sideline Hero and cheer on your favorite little players! Remember to bring extras in a large cooler filled with ice packs where you can keep all the drinks nice and cold, plus having a few extras for the parents always get me bonus points 😉
Make sure to also look for a coupon on the 12-pack 12 oz POWERADE® packages and you can get $1 off Walmart fresh produce when you buy two 12-pack 12 oz POWERADE®. Hurry this deal is only available while supplies lasts!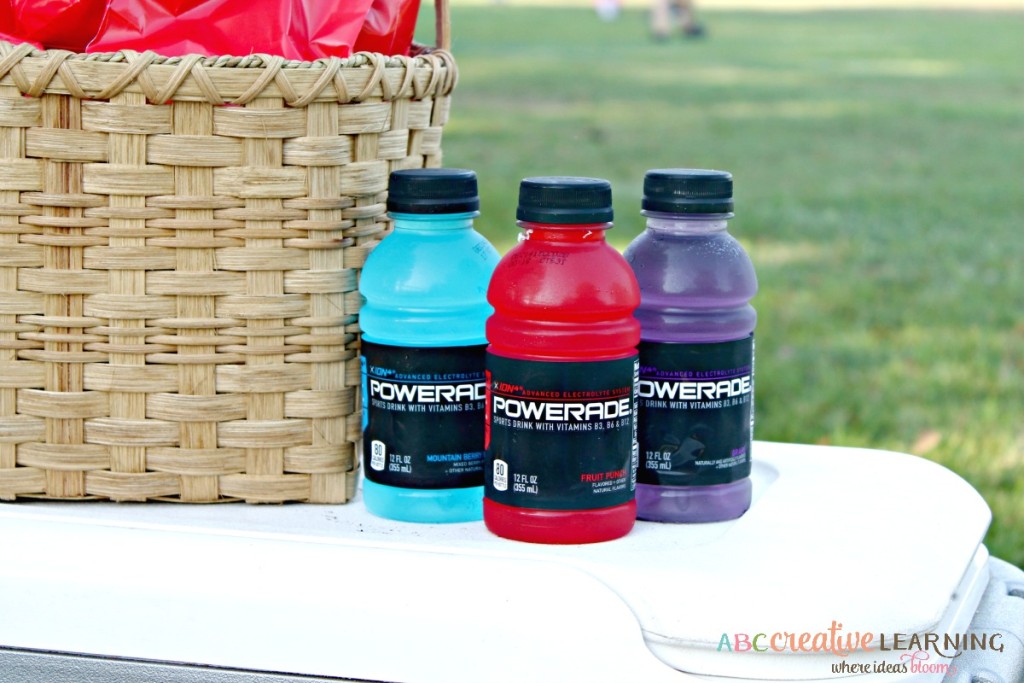 No matter who you are, we all started from the same place – just a kid from somewhere. POWERADE® believes that we all have the ability to power through and reach our athletic potential. POWERADE® is teaming up with the Boys and Girls Club, providing the belief, emotional and physical support, and hydration young athletes need to perform.
Wether before or after soccer games, I will always make sure that WE are our girls #SidelineHero!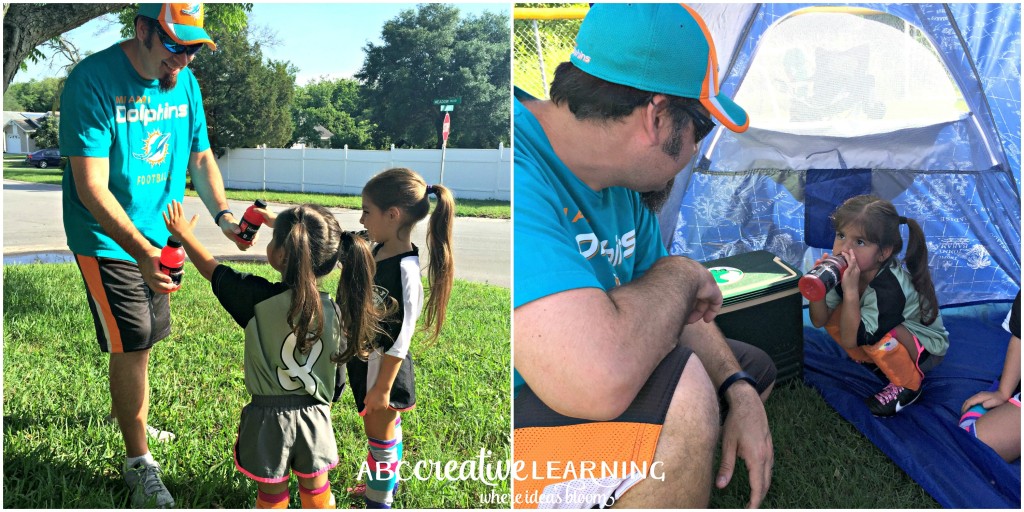 Make sure to visit POWERADE on Facebook, Twitter @Powerade, Instagram, and Youtube to keep up with the latest news!
Are you being a Sideline Hero to you favorite athlete? Share with us your snack ideas below!