I was invited to attend an early screening of Finding Dory.
My girls look forward to accompanying me to the theaters to see the newest movies, especially when it's a Pixar Disney movie. Finding Dory Is Unforgettable and a must see with the entire family. My youngest daughter absolutely loved it and came home telling everyone every detail of the movie! Now, my oldest cannot wait until we go again!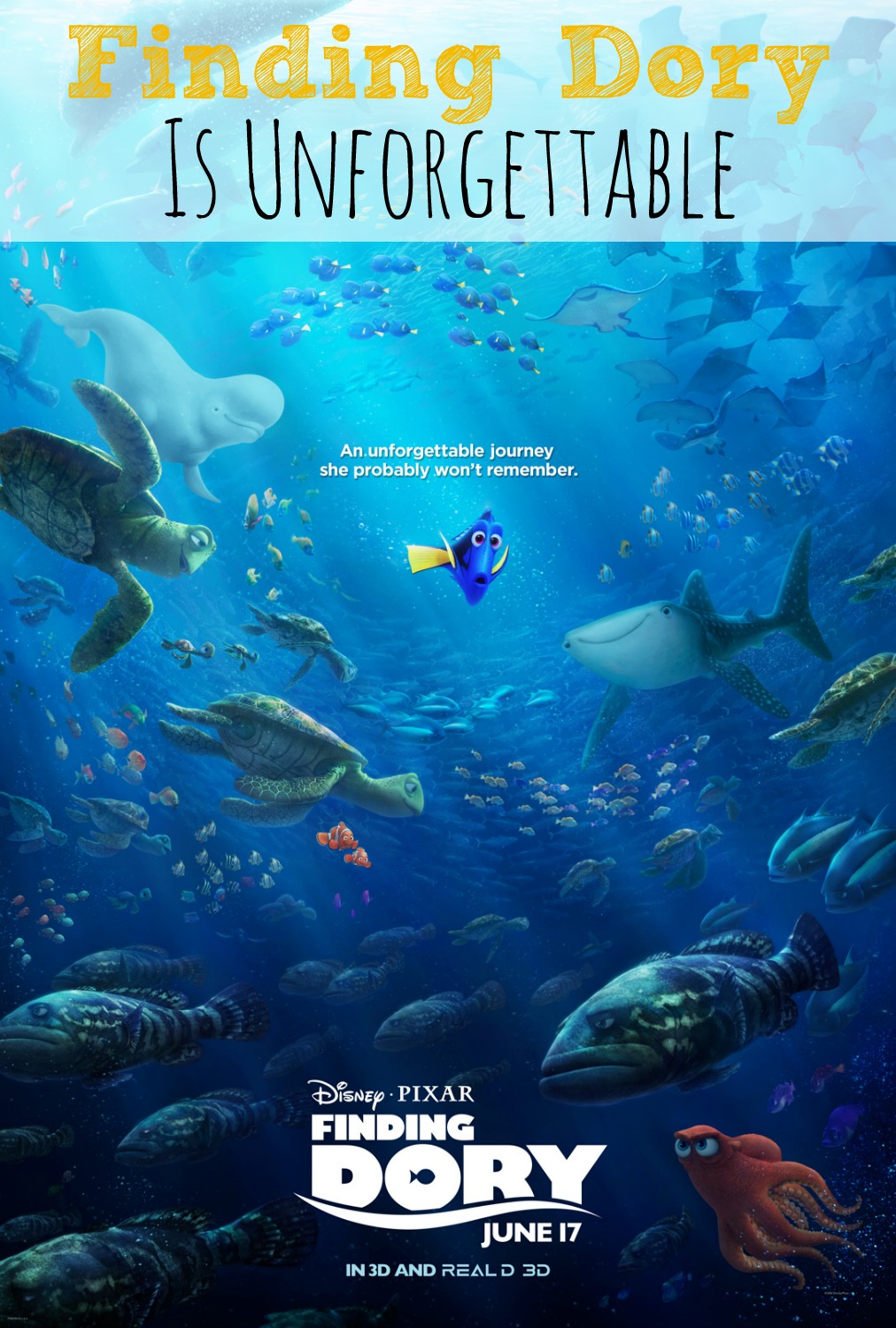 Finding Dory Is Unforgettable #FindingDory
We have waited so long, 13 years to be exact for Disney*Pixar to come out with Finding Dory and I'm so happy that they did. As always the story, animation, and characters are absolutely incredible. Always, leaving you wanting more from the movie at the end and hoping that they don't stop.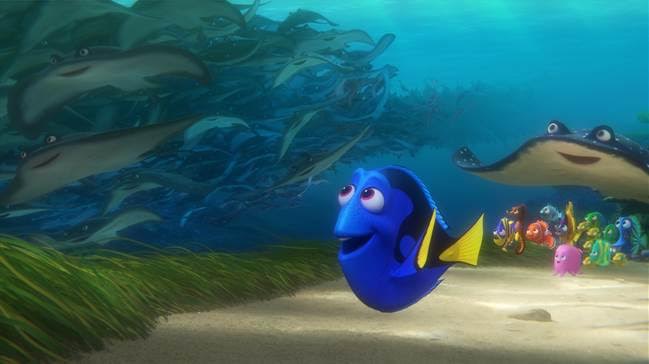 If you're looking for a funny, fun, and touching family movie, then Finding Dory is definitely a must see with the family this weekend. It's one of those movies that tugs at your heart strings, while you also giggle throughout the movie. For me, I want to make sure that it's something that my entire family can go see, especially my two girls.
Although, my oldest one loves anything on the big screen, my younger one is a bit more hesitant and is easily scared. I can say that although there is one minor part in the movie in which can be a bit surprising for the little ones, it doesn't last very long. I can also say that my youngest who went to the movies with me didn't even flinch. As a matter of fact, she was more worried of Dory completing her journey than anything else!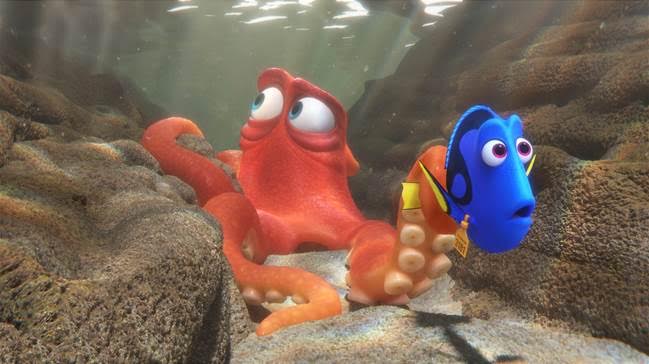 Beautiful Animation
Watching the movie in 3D was fun, I alway love how amazing the animation looks and how brightly the colors are. My daughter is not a fan of wearing the glasses, so she kept taking them off. I highly suggest watching it in 3D if you have older kiddos, but for the younger ones who don't like glasses on I suggest skipping the 3D. I'm sure that the animation will be as wonderful and the colors as bright. I mean, come on! It's Disney*Pixar putting on this show!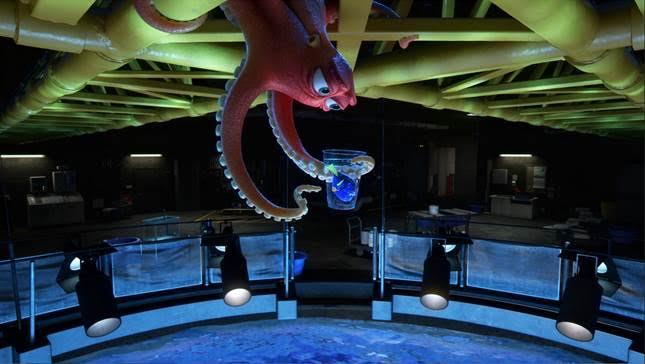 Science Lesson
As a homeschooling parent I absolutely loved all the science and fun facts they shared throughout the movie about marine animals. I literally felt as if I could let this movie play at home and my girls could actually learn a few things or it would be the perfect addition to any marine life lesson plan.
Not only did they share true actual facts, but they repeated in a fun way that my four year old is still sharing all the facts with her big sister!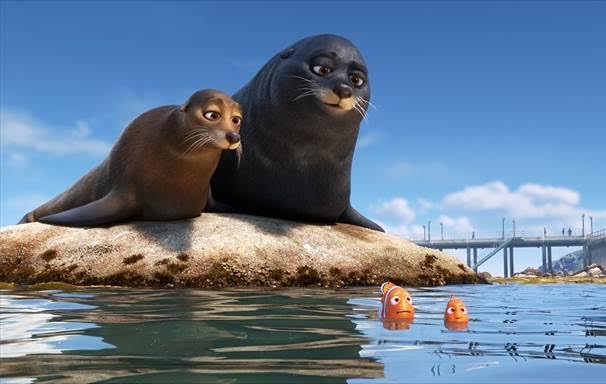 Humor
Like all Disney*Pixar movies you have that element of humor in it and I absolutely love that Finding Dory didn't disappoint. I love how they take a marine animal and incorporated the type of voice they would actually have if they could speak or share with us there thoughts!
I think my daughters favorite part was every time they spoke whale! This is all she's been doing at home since watching the movie on Tuesday!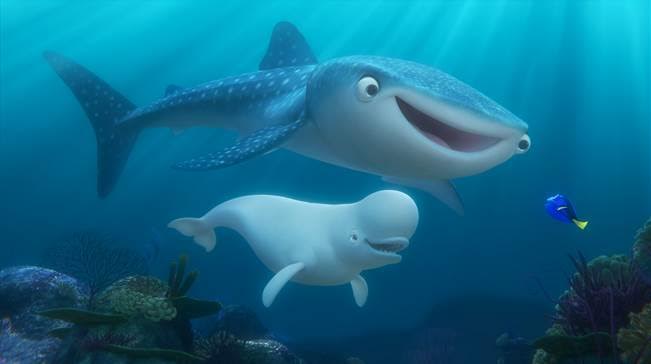 Friendship Of All Shapes and Colors
My favorite thing about Finding Dory would have to be that Dory doesn't see any fault in any of her friends. On the contrary, she only sees faults in herself and with her friends guiding her way she finally finds out exactly who she is. Her friends are from all shapes, colors, and species to say the least. She only sees the love they have for her and the love she has for them.
These are the type of messages and stories we want our children to learn. We pick each other up and with love we show each other the value of who we are!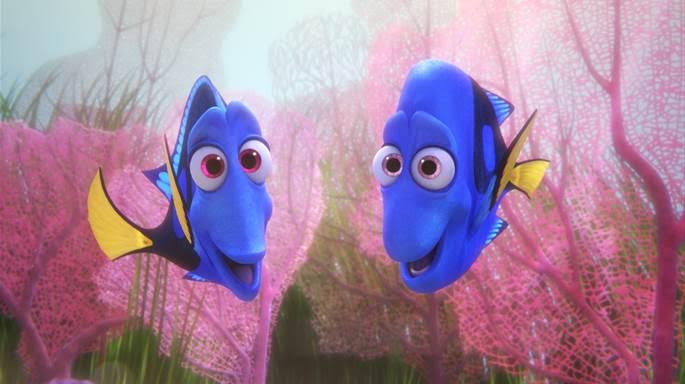 Family
To Dory Nemo and Marlin have been her family for a while now, but when she finally figures out her destiny she really goes for it. No matter what happens at the end, she knows that although not related from the same fish species Dory knows that Nemo, Marlin, and all of her marine friends will be by her side not matter what.
Family can be anyone who cares for you as you care for them. Someone you would travel the ocean for and love with all your heart. To me Dory has the biggest heart out of all the Disney*Pixar characters created in any movie.
I hope you all take your family this weekend to enjoy such a beautiful and amazing heartfelt story!
HINT: Make sure to stay put until after some of the credit roll on by! You don't want to miss the final ending.
Like FINDING DORY on Facebook: https://www.facebook.com/PixarFindingDory
Follow FINDING DORY on Twitter: https://twitter.com/FindingDory
Follow Disney/Pixar on Instagram: https://www.instagram.com/PixarFindingDory/
Follow Disney Studios on Pinterest: https://www.pinterest.com/disneystudios/finding-dory/
Visit Disney/Pixar on Tumblr: http://disneypixar.tumblr.com
Visit the official FINDING DORY website here: https://disney.com/findingdory
FINDING DORY has swam into theaters today June 17th!
Your Are Also Going To Love:
If you love this Finding Dory Movie Review, then you will also love the following articles I have put together for you:
Will you be swimming to theaters this weekend?