This post is sponsored by MyPrintly and Mom Select. Compensation has been provided for my review and to share a craft. All opinions are my own. #cmyk
I love taking pictures of my family and probably have thousands of pictures. Now ask me what I do with those pictures I take? The majority of the time absolutely nothing, but with all of the traveling we have been doing lately I really wanted to create something fun that my girls would enjoy looking through. As many parents I just don't have the time to put an entire scrapbook together, so here is a an Easy Travel Flip Book for Kids I created for my girls to use during homeschooling geography and history lessons!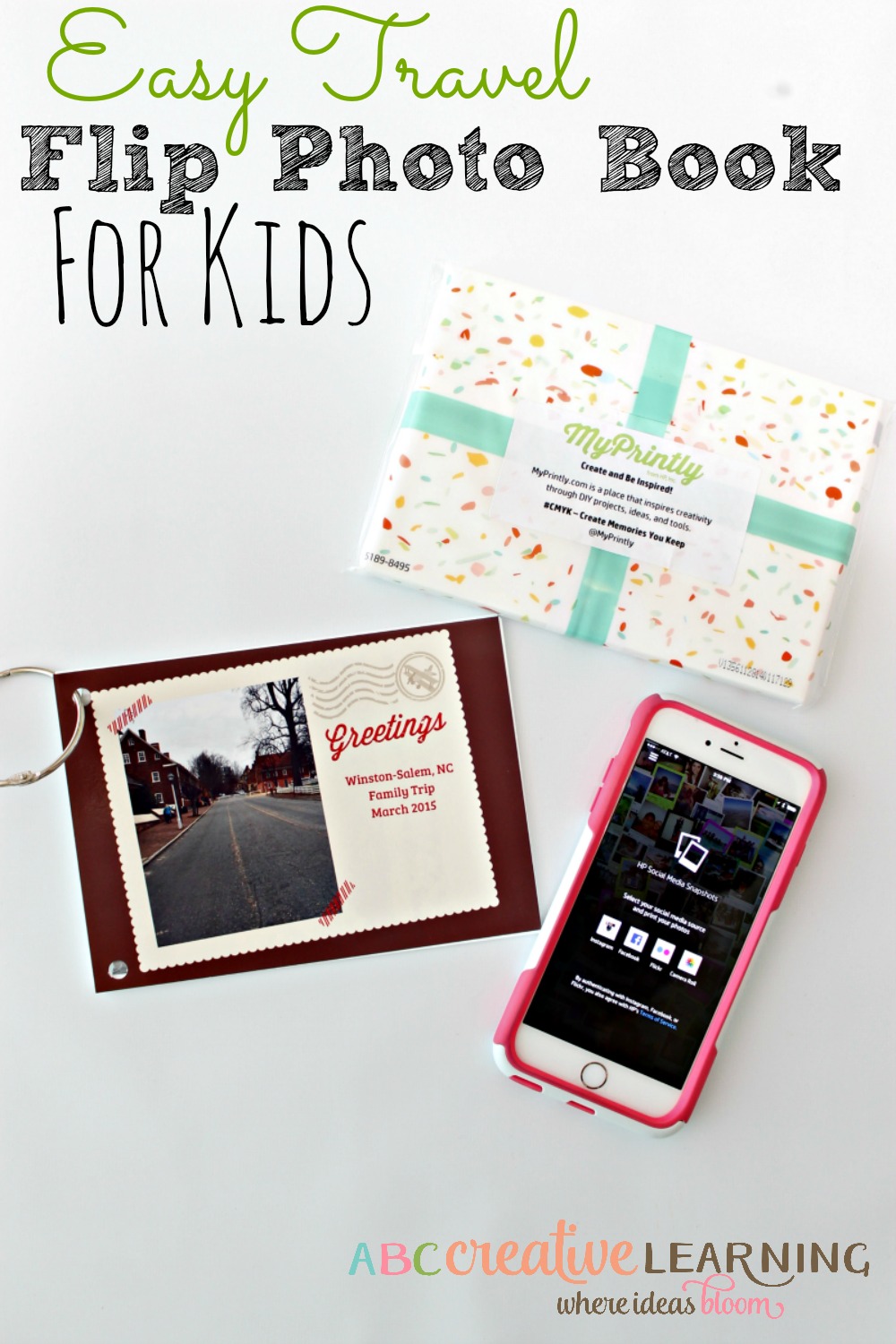 Easy Travel Flip Photo Book for Kids
Not only do these Travel Flip Photo Books make great homeschooling lesson tools, but they also make great gifts for grandparents and other family members who were not apart of these adventures! Now, my favorite part of all of this is that if you have an HP Printer this is going to be the easiest craft you will make! My favorite is the HP ENVY 5660.
Materials needed to create your travel flip book:
MyPrintly Website to upload HP Snapchats App
HP Printer
2-3 rings or small 3 ring binder
Family travel photos (from computer or phone)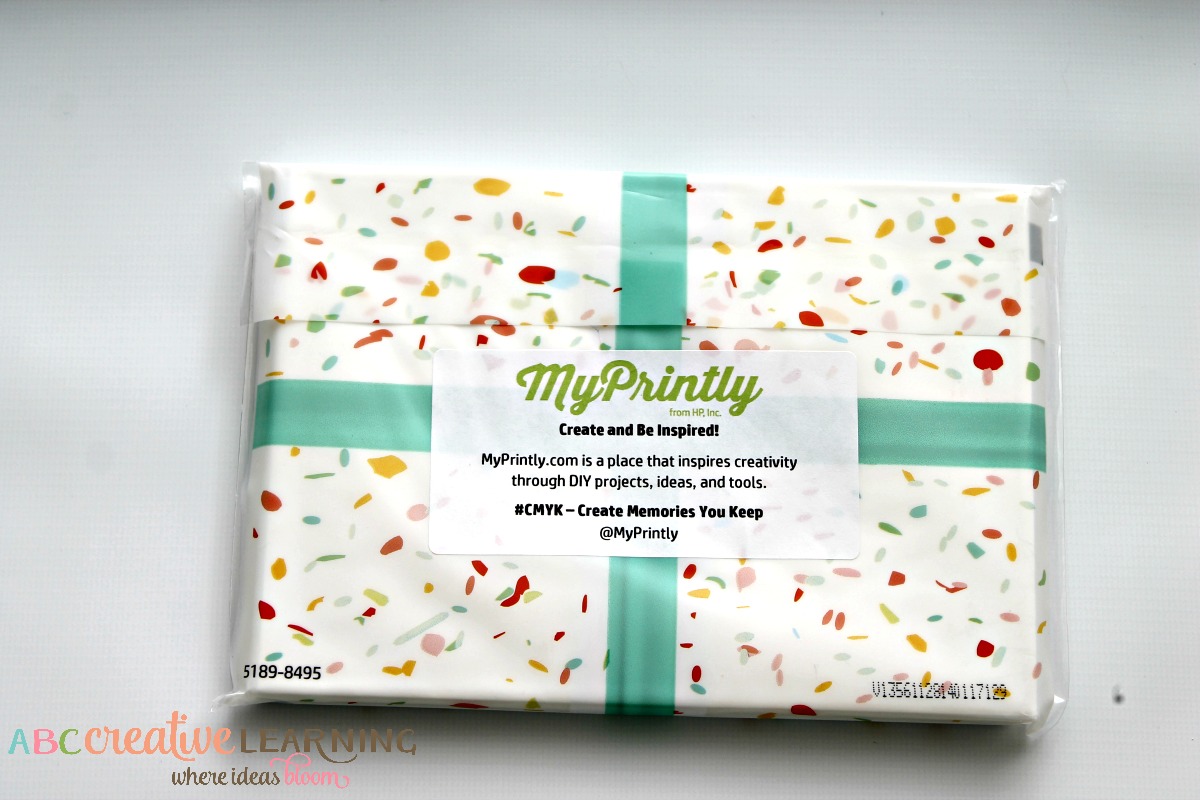 Step One: If you are using the pictures on your phone, which I completely recommend, go ahead and edit them.
Step Two: Go to MyPrintly to upload the HP Snapchats App Free
Step Three: Using your app go ahead and choose which pictures you are printing. You can then change the style of background you want printed and a small text to go with it.
I wrote the location we were visiting or what we were learning at the time of the picture. Make sure to choose one main picture as your cover photo. This can be a family picture or a picture of one of your favorite places visited.
Step Four: Once you have all of your pictures printed go ahead and hole punch them with either three on the side or you can even make them flip with the whole punch on the top.
Step Five: Using ring binders or string go ahead and attach all of your pictures together.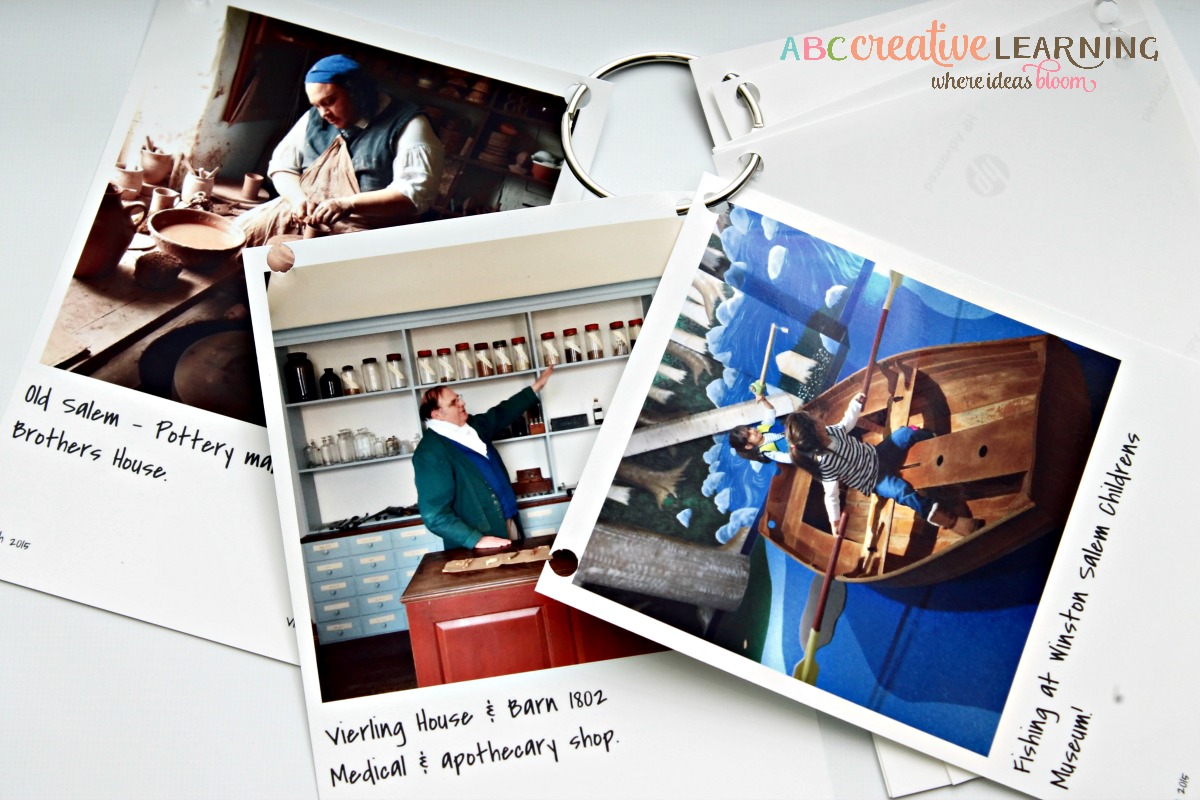 I absolutely love how my girls have been using their Travel Flip Book to look back at our Winston-Salem NC travels a few months ago. It was their first time out of Florida, so it definitely was a special trip for us. Plus, we can add to our album any time we want!
Check out my quick video to see how easy it is to make your very own travel flip book and keep the kids entertained for hours with memories they have made:
MYPrintly is also running an exciting giveaway! Entry is easy, all you have to do is simply follow MyPrintly on one of the following, Twitter, Facebook, Pinterest, or Instagram, and then complete this brief entry form in order to be entered for a chance to win one of three (3) HP Envy Printers: http://bit.ly/MyPrintlyGiveaway. The contest will end on Friday, May 15th and winners will be randomly selected and notified the following week. Please note, only residents of the U.S.A. are eligible to enter.
Visit MyPrintly and let me know what you favorite feature is.