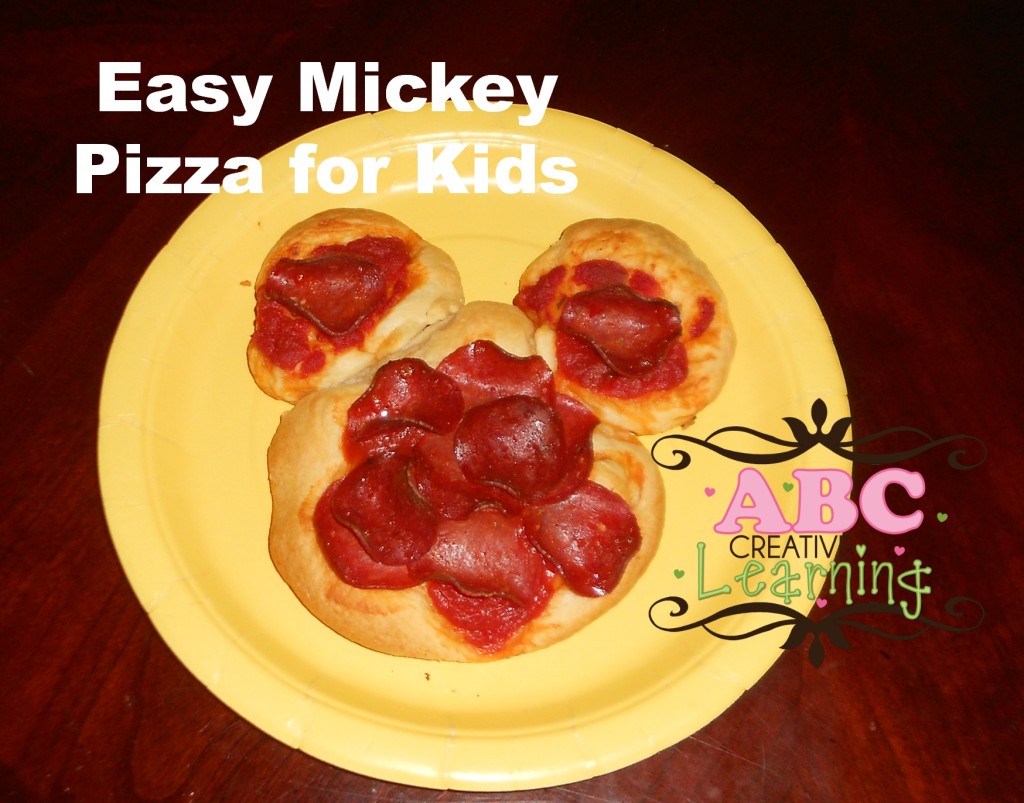 I know that if you are like me you have a picky eater, so I usually try to be as creative as possible when it comes to dinner for both of my girls.  One of the things that the hubby and I love is to make our own pizza, but sometimes we want to order some out and we know that the girls will not even touch it!  So, on nights that the hubby and I feel like having some Papa John's or Pizza Hut, I make our easy Mickey Pizzas.
Ingredients Needed:
Pillsbury Regular Crescent Rolls (1 container will make 2 small Mickey Pizzas)
Pizza Sauce (my girls love Marinara)
Toppings (pepperoni, onions, mushrooms, anything your kids will eat and love)
Cheese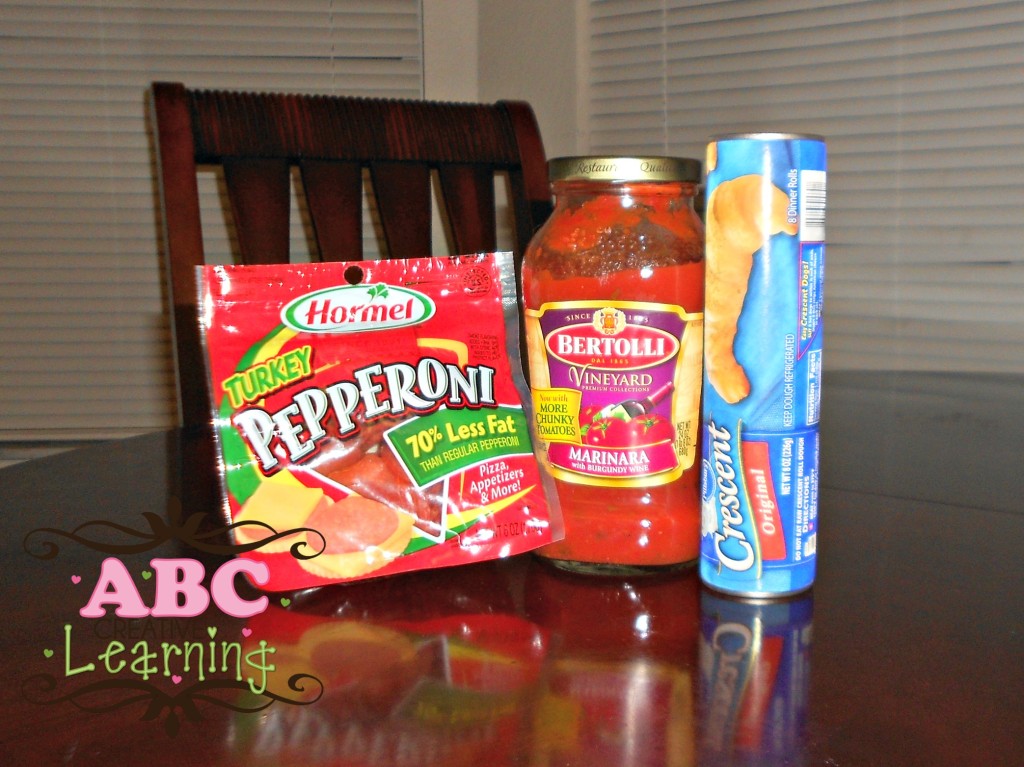 So as you can see I use Turkey Pepperoni (healthier) and no cheese on my girls pizza.  Kaelyn is still not allowed to eat cheese in her diet.  As you know her allergist has added cheese as long as it's baked in something.  Okay, back to the Mickey Pizza 🙂
Steps:
Preheat your oven to 350 degrees
Open your crescent roll container and separate in half.  Take a small piece from one half and set aside.  Take the larger piece to form a ball, using a rolling pin to roll the piece into a round circle.
Take the smaller piece that you set aside and pull apart in half.  With the palm of your hand press down until you have a small circle or use the rolling pin (it's so small it usually sticks to the rolling pin).  Do the same with your second small piece.
Take your two small circles and attach to the top of your larger circle.
Let the kids add the toppings or add yourself
Bake for about 20-22 minutes
Enjoy!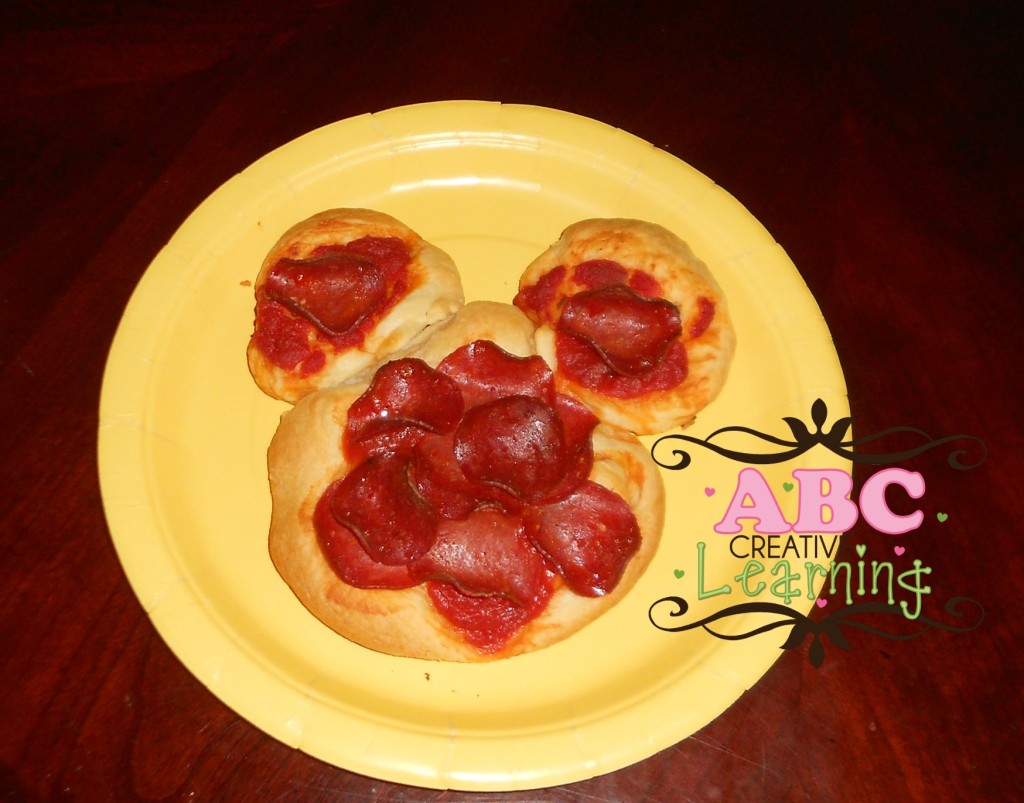 The pizza comes out nice and flaky!  My girls absolutely love this and I think it's super easy to make!
What's your favorite easy go to recipe?