My girls are still excited about all things Halloween! Including wanting to still do some more crafts with this spooky holiday, so for an easy no mess craft, they created an Easy Glitter Spider Web Craft! Glitter… No Mess? YUP!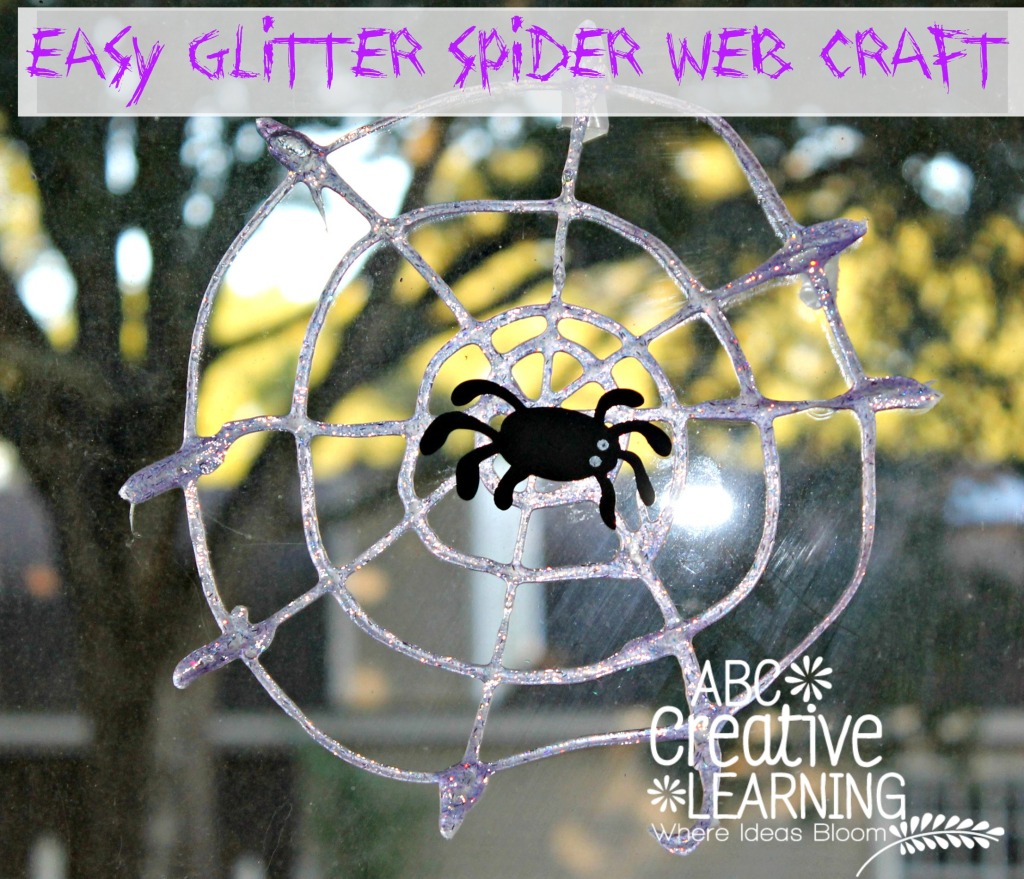 As I mentioned in a previous post, the girls and I love glitter and any craft that includes glitter, but the hubby no so much. So, I had to figure out a way to make crafts with glitter without actually usually glitter!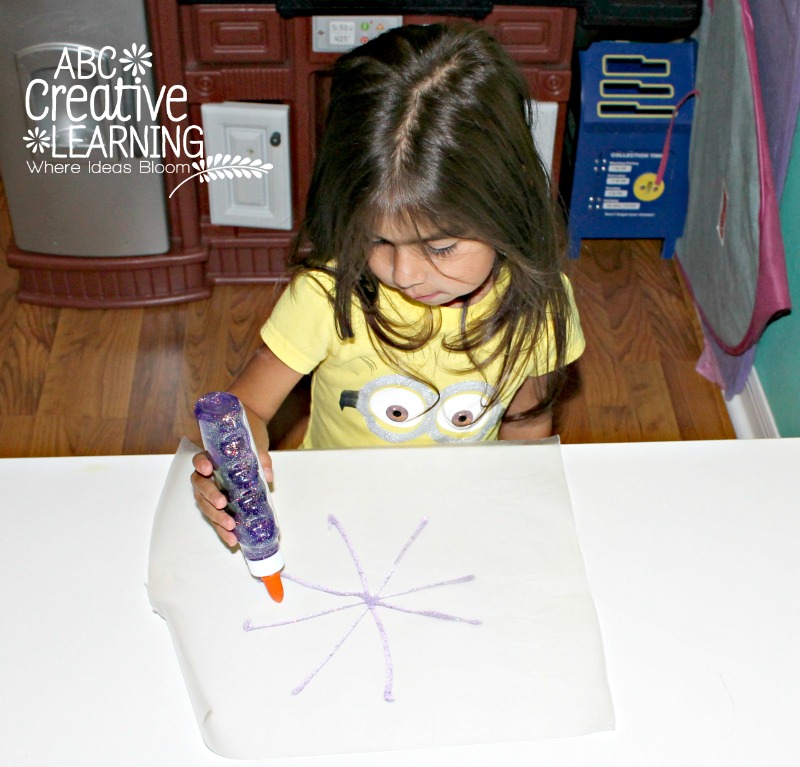 I have to say that I love these Elmer's Glitter Glues and the hubby loves them even more! These are awesome to use when you want to do a craft with glitter but really don't want to deal with all the mess glitter makes.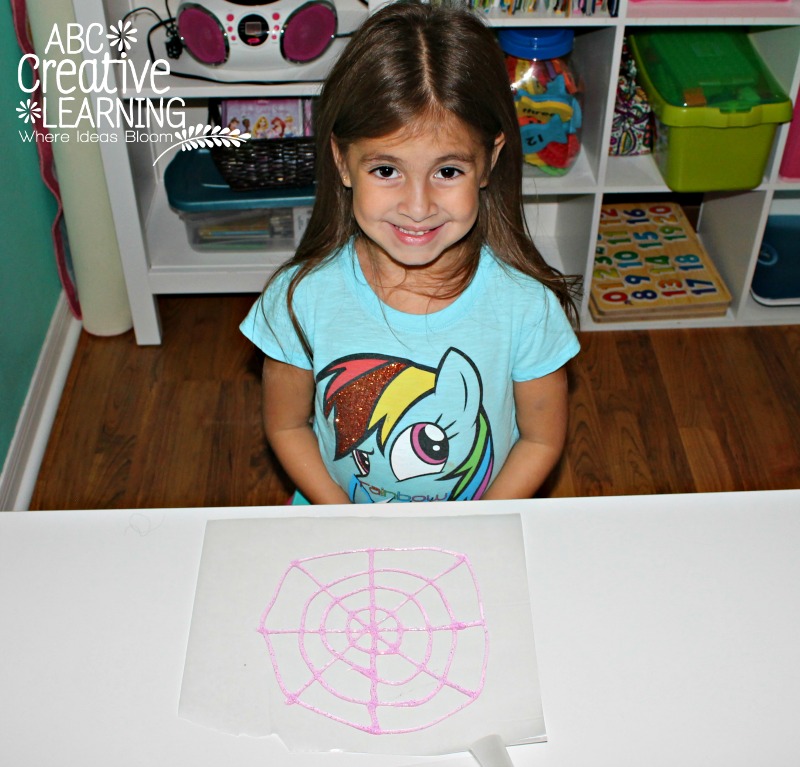 To make your Glitter Spider Webs all you need is wax paper and some Elmer's Glitter Glue!
First begin by laying down a sheet of wax paper on a flat surface and using the glitter glue allow your child to create a glittery spider web. Dry over night and gently peel off the paper. That's it!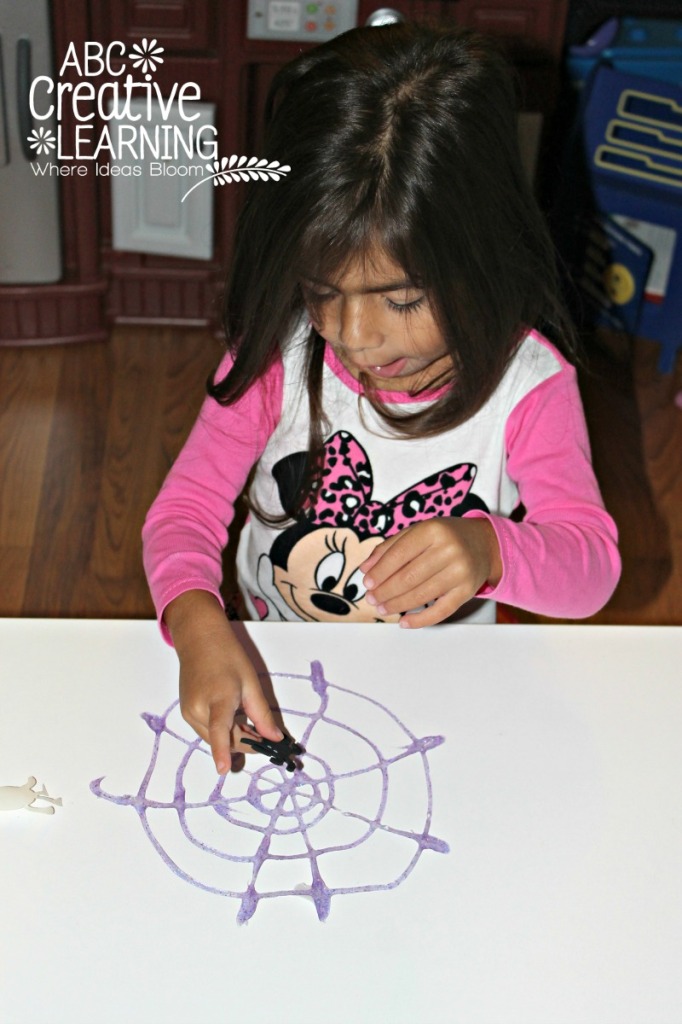 The next day the girls added a small foam sticker spider to their webs for a more "realistic" look, they said 🙂
We hung ours on our door, but then figured that it would look really cool on our window! Sure enough it did! If you're looking for a last minute, no mess, and easy fun Halloween project then this Easy Glitter Spider Web Craft is just for you!
Are your kiddos looking forward to Halloween tomorrow?