This shop has been compensated by Collective Bias, Inc. and its advertiser. All opinions are mine alone. #SendSmiles #CollectiveBias #ad
My girls are so excited about the new Minions movie out in theater, but they are even more excited about celebrating our daughters 6th birthday with the Minions. The best part is that Hallmark has an awesome celebration cards section at WalMart and they have these funny Minions birthday card perfect for celebrating my daughters 6th birthday! Starting at only 47 cents per card, they also have an entire celebration section perfect for any occasion.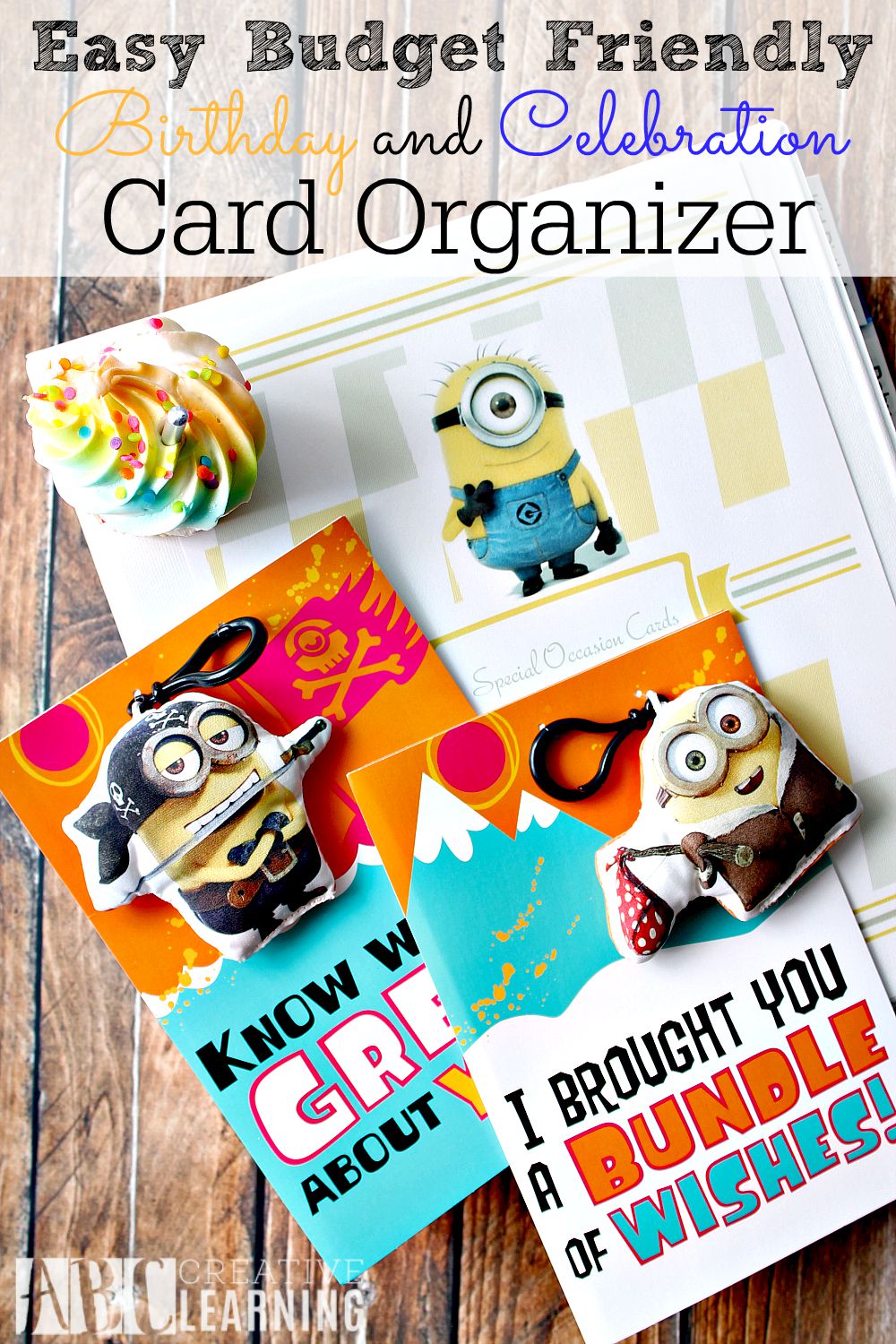 With my girls being such huge fans of the Minions it would only be appropriate that I got my daughter a Minions birthday card. These are not your regular birthday cards either. They each come with a detachable clip that you can easily hang from your child's backpack or lunchbox to add some extra fun. I know she is going to be so excited when she gets her card!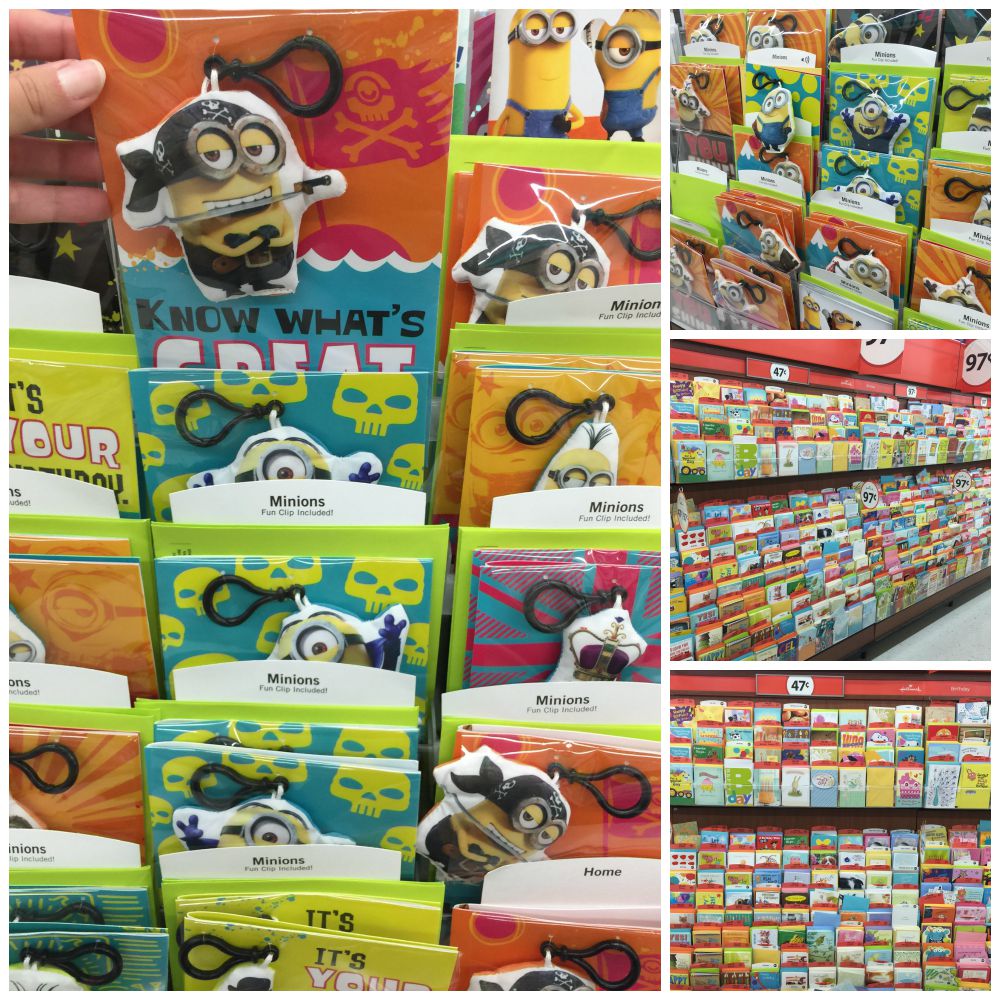 Make sure to head on over to your local WalMart to pick up one of the new Minions birthday cards exclusively found there and don't forget to stock up on their amazing celebration cards like anniversary, weddings, baby showers, and so much more starting at only 47 cents as well!
My favorite thing to do is to stock up on a few of each celebration that way I know that I am always prepared for birthday parties or special announcements! Plus, they have some delicious nut free cupcakes in their bakery that I know my daughter is going to love with her Minions Birthday Card!
I usually find myself going to purchase either a birthday card or some type of celebration card a few times a month. I prefer purchasing them in bulk so that I'm prepared, but don't really have anywhere to keep them organized in and if you are like me end up misplacing them when you need them the most.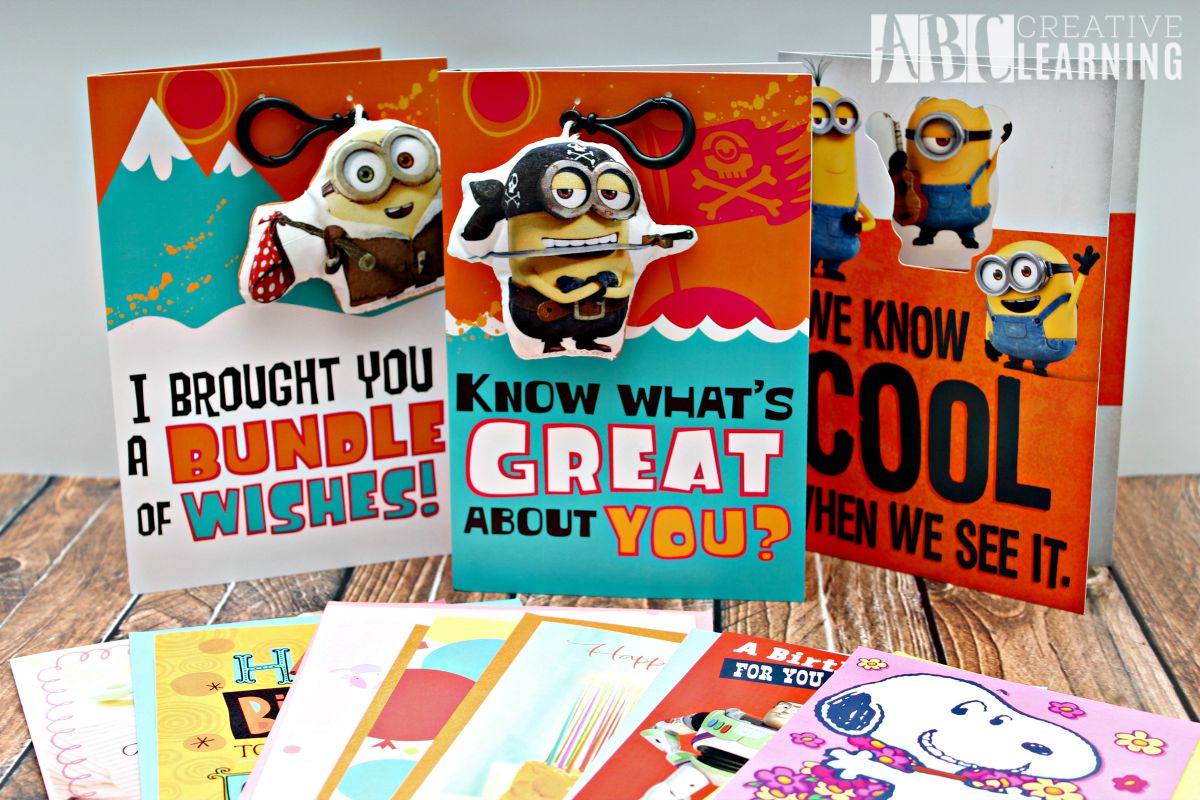 That's why I decided that it was time to create an area where I can have all our celebration cards organized in one place. Making it easy for me, my hubby, and girls to find a card whenever they need one. I also wanted to make sure that this is a very easy and budget friendly project. Making it great for busy parents to create and to help them always be ready for this unexpected kids birthday parties!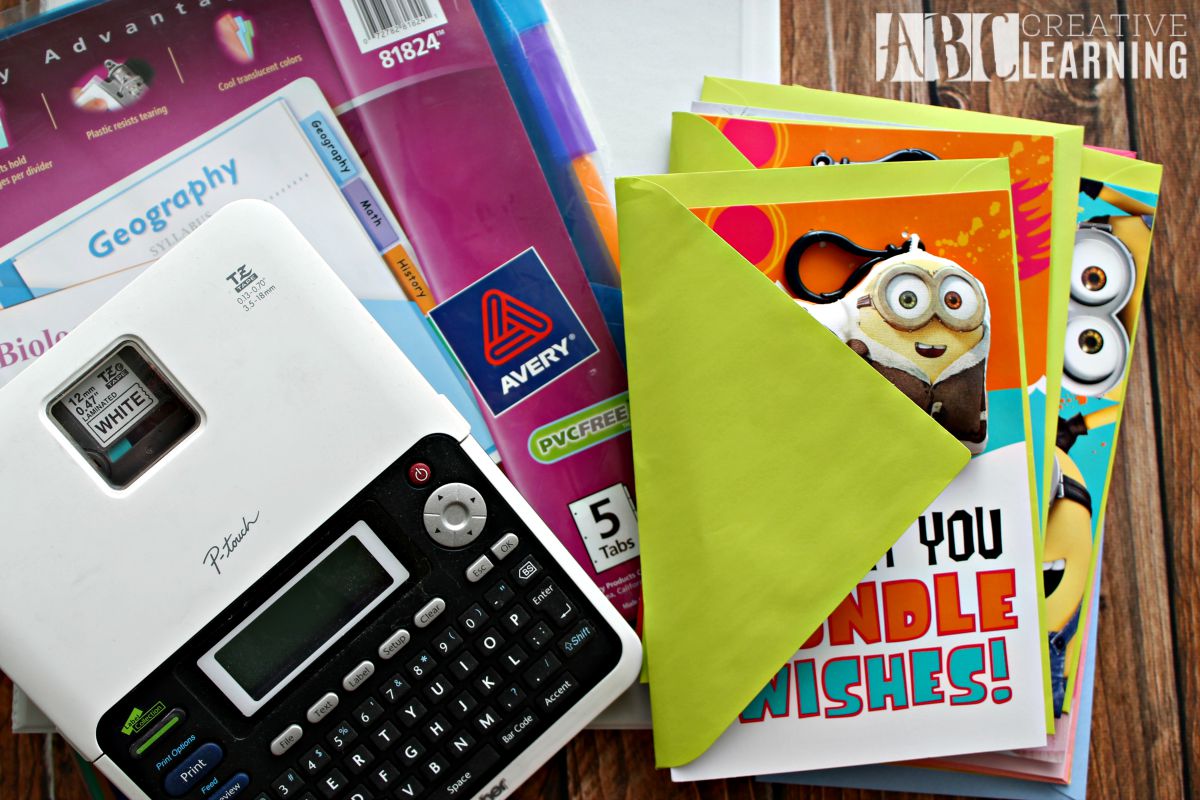 Materials needed to create your card organizer:
1 inch binder with pockets in the front
Binder pocket organizer with tabs
Label printer or marker
Printed personalized page
Step One: The first thing you want to do is to label each of your categories. I picked my top 5 that we use the most.
Kids Birthdays
Get Well
Adult Birthdays
Celebrations
Baby Shower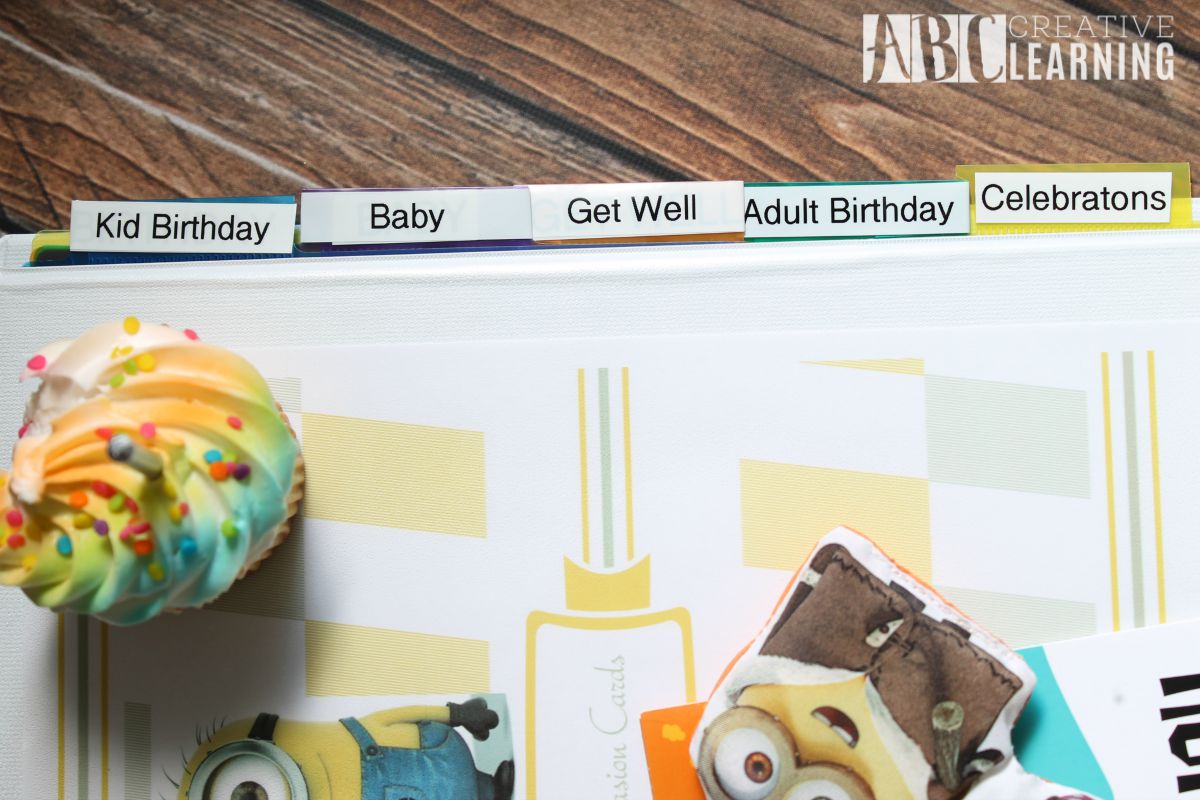 Step Two: Once you have all the categories you would like to use, go ahead and either print them with a label maker or you can use colorful markers to write the name on. Print out an extra able for the side of your binder "Special Occassion Cards", for easy reading when sitting on a shelf.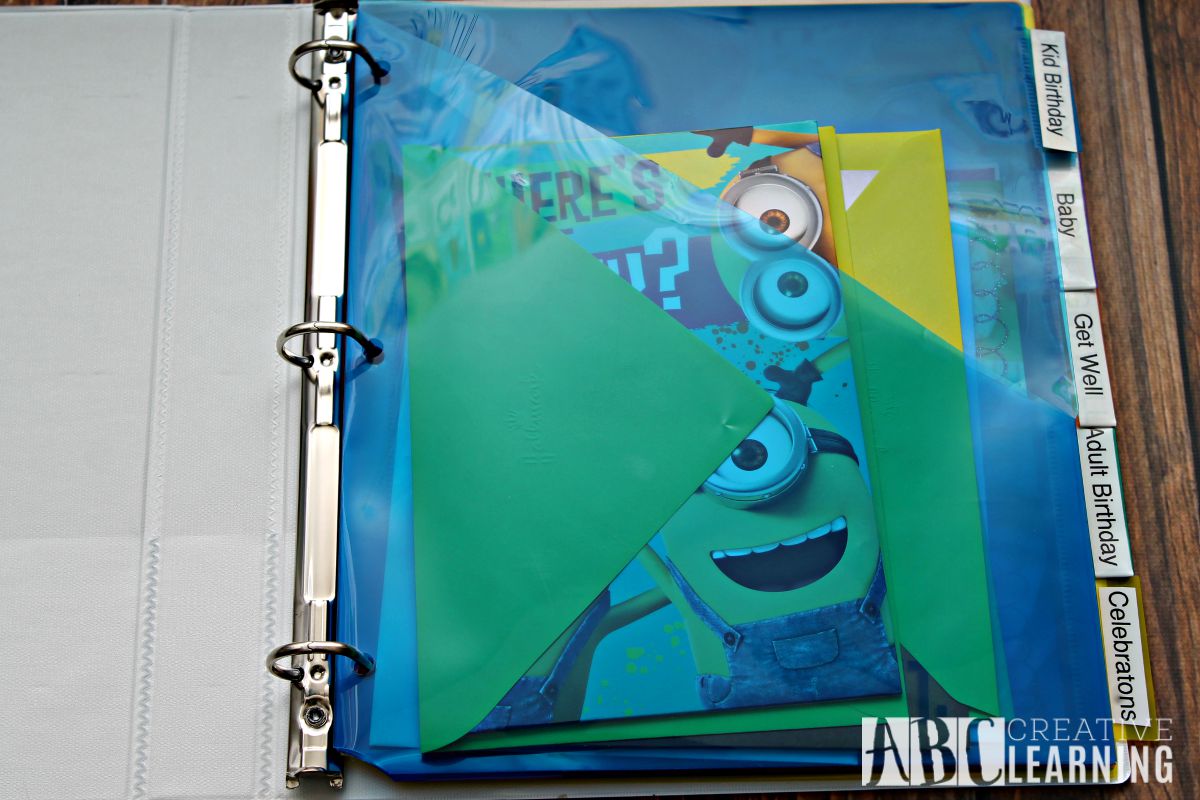 Step Three: Go ahead and insert all of your cards according to its category.
Step Four: Using a printer create a fun cover to label your special occasion binder. Keeping with the Minions theme I went ahead and created a front sheet with one of our favorite Minions. This also lets my hubby and girls know exactly what the binder is for.
I really hope that this easy and budget friendly card organizer helps you keep track of all your special occasions card. Make sure to take advantage of Hallmark cards at your local WalMart and stock your newly organized binder.
To keep up with all things Minions at Hallmark make sure to follow them on Facebook, Instagram, Twitter, and Pinterest.
Are you celebrating a birthday soon or someone who loves the Minions?