This post may contain affiliate links.
As the New Year's approaches for some reason glitter is on my mind, so I thought it would be fun to add a little bit of sparkle to my New Year's Eve wine glasses this year. This DIY Glitter Wine Glass Stem craft is super easy and you probably have everything you need at home.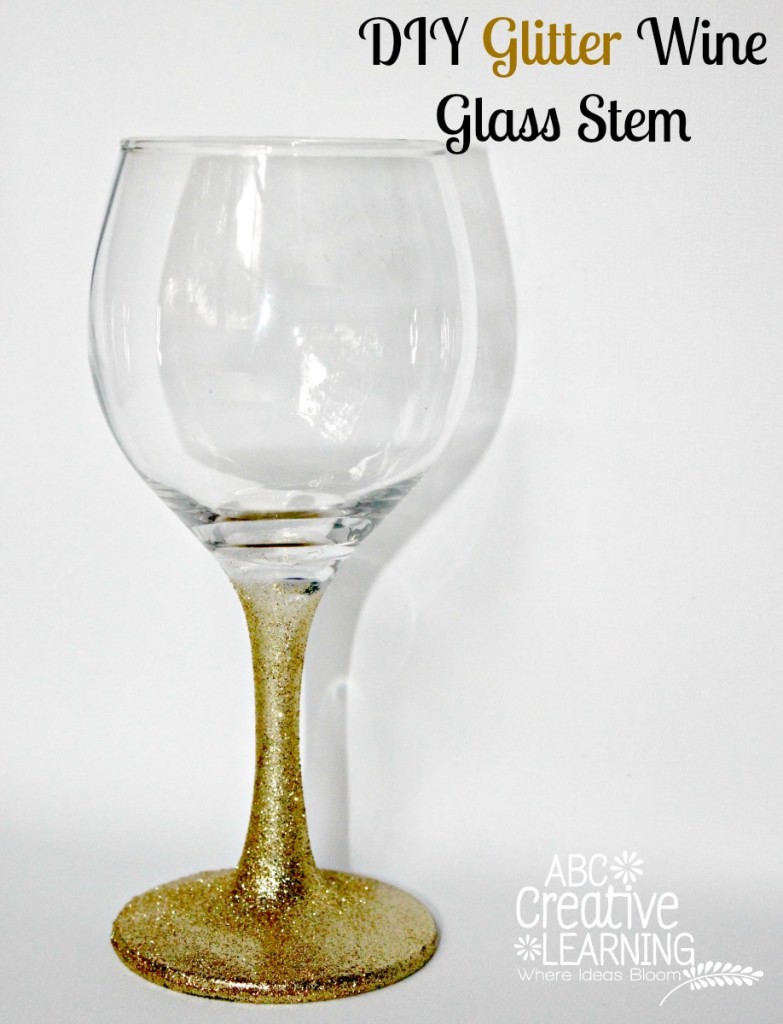 Here are the materials you need to create your Sparkly Glitter Wine Glass!
Wine or Champagne Glass
Mod Podge or Make your own (Elmer's glue and water)
Paint brush or flat sponge brush
As I mentioned above you can either purchase mod podge or you can make your own version of it. If you buy the mod podge at the store it's a better quality and will last longer. I decided that I would make my own and see if it worked. Well, it did and it's been over a few weeks and my glass is still sparkling beautifully.
To make your own mod podge just simply mix 50/50 of glue and water. That's it! Now think of all the fun projects you can do!!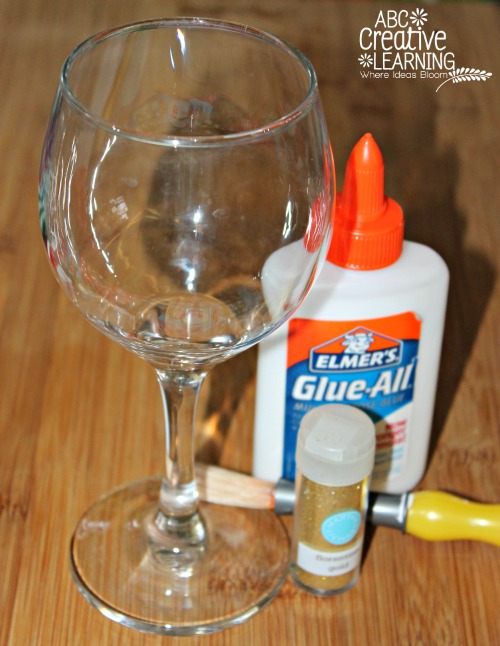 This was such a fun and easy project for me to do. I think I might even start bringing my own glass to our moms night in get together's to make it easy for me to spot my wine glass.
Step One: Clean your glass and make sure that it's completely dry before starting to add your glitter.
Step Two: Using a brush or a flat sponge brush add your modge podge mixture from the stem down on your glass. Once you have added the mixture set your glass down on a sheet of paper towel just to make sure there is no glue underneath your wine glass stem.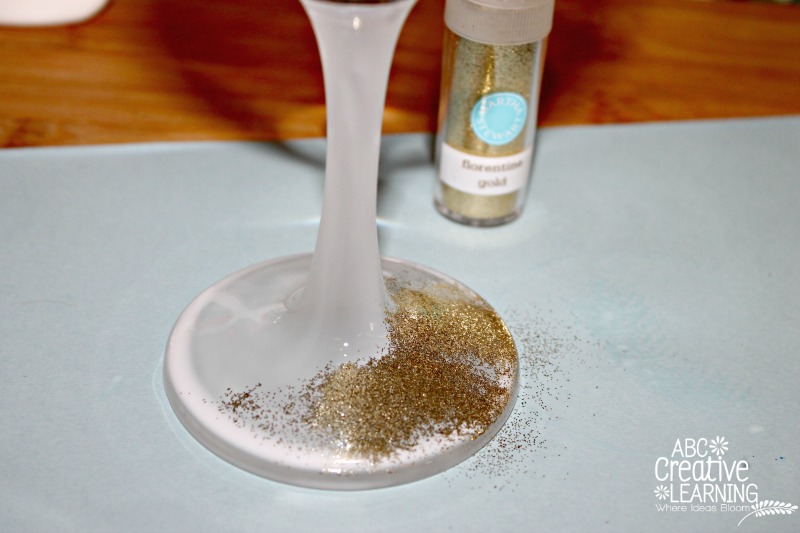 Step Three: Lay a piece of paper under your glass before sprinkling on the glitter. You don't want to waste that glitter, especially if you are using something a bit more expensive like the Martha Stewart brand. Which I absolutely LOVE!
Step Four: Get ready to glitterize your glass! Sprinkle your glitter all over your stem, rotating around until the entire area you covered in mod podge is now covered in glitter.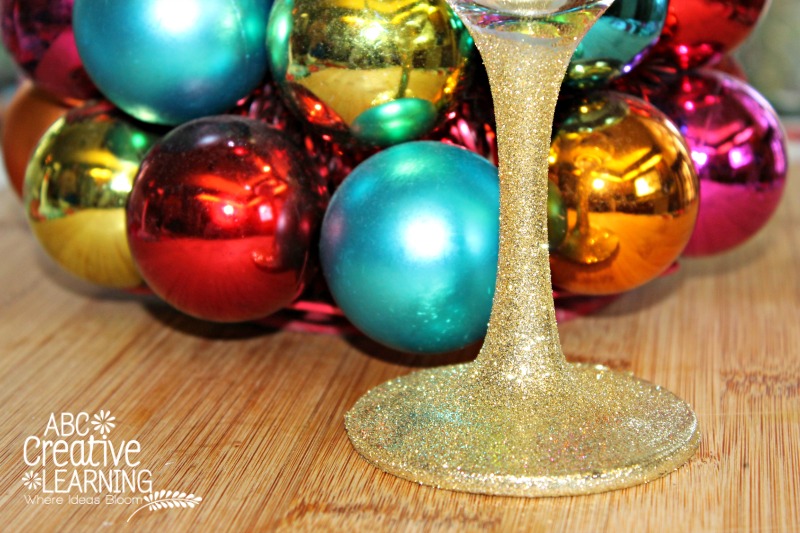 Step Five: Clean any areas necessary on your glass.
Step Six: Allow to dry overnight before using.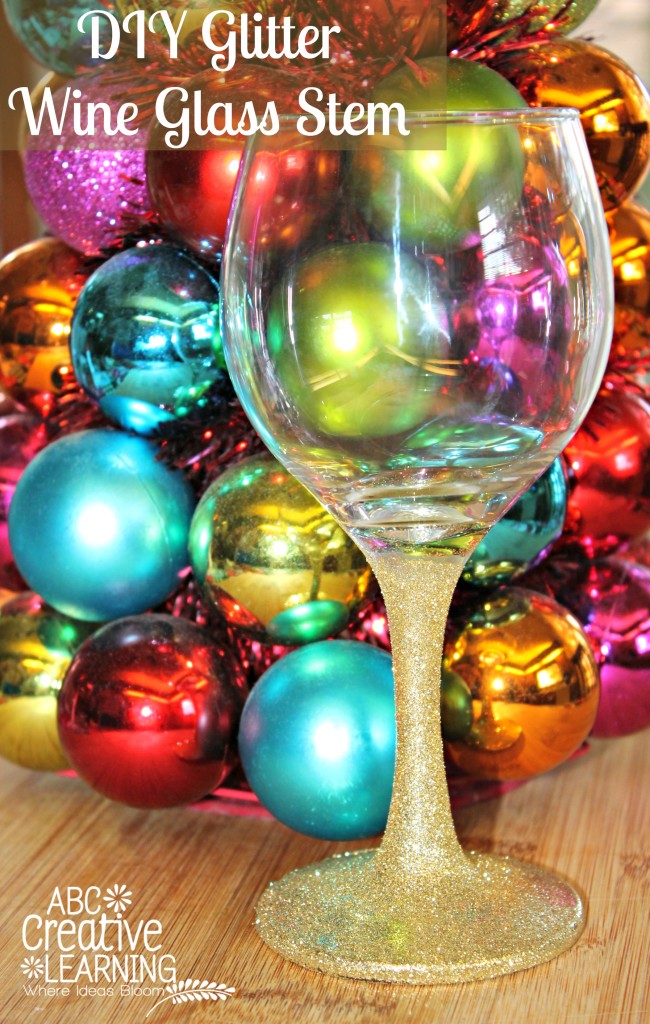 Cheers! Now get those Sparkling Wine Glasses ready for New Year's or any party at all!
What color glitter would you use for your wine glass?