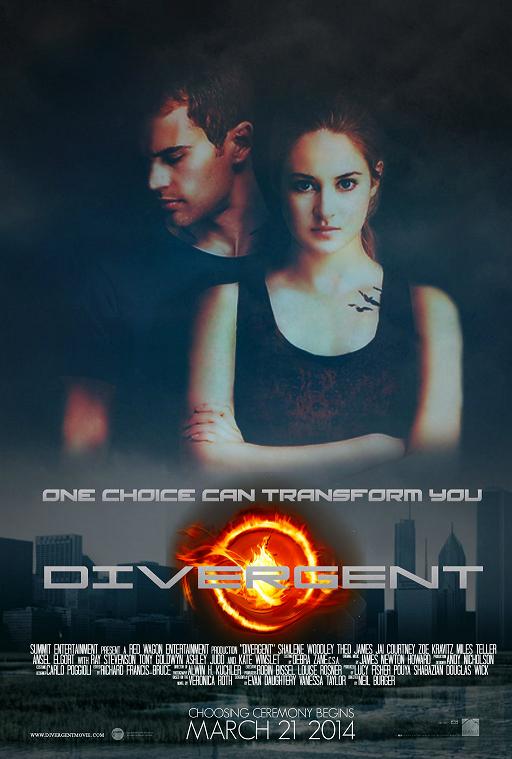 Divergent Movie Trailer
I have been reading the Divergent Trilogy, currently on the second book Insurgent and I cannot wait until March 21st, 2014 for the Movie Divergent to finally hit movie theaters! My birthday is just a few days before and I already told the hubby that I wanted to go as soon as it's out! I loved the first book and definitely loving the second one! The movie trailer looks awesome and it looks like it follows the book fairly well! If you're a fan check out the website, it has some great pictures!
About the movie:
In a future world where people are divided into distinct factions based on their personalities, Tris Prior is warned she is Divergent and will never fit into any one group. When she discovers a conspiracy to destroy all Divergents, she must find out what makes being Divergent so dangerous before it's too late.
Watch Trailer Below:
Have you read the Divergent Series?