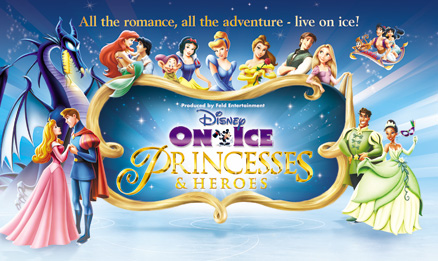 Last Saturday we surprised our girls with tickets to see Disney on Ice Princesses & Heroes.  This was our second year taking them to see the Disney Ice show and just like previous years they did not disappoint their fans!  I woke up extra early to make the girls their own Princess Dresses so that they would feel special going to the show.  They were super excited to wear their dresses but the entire ride to the Orlando Amway Center they thought we were going to Disney World!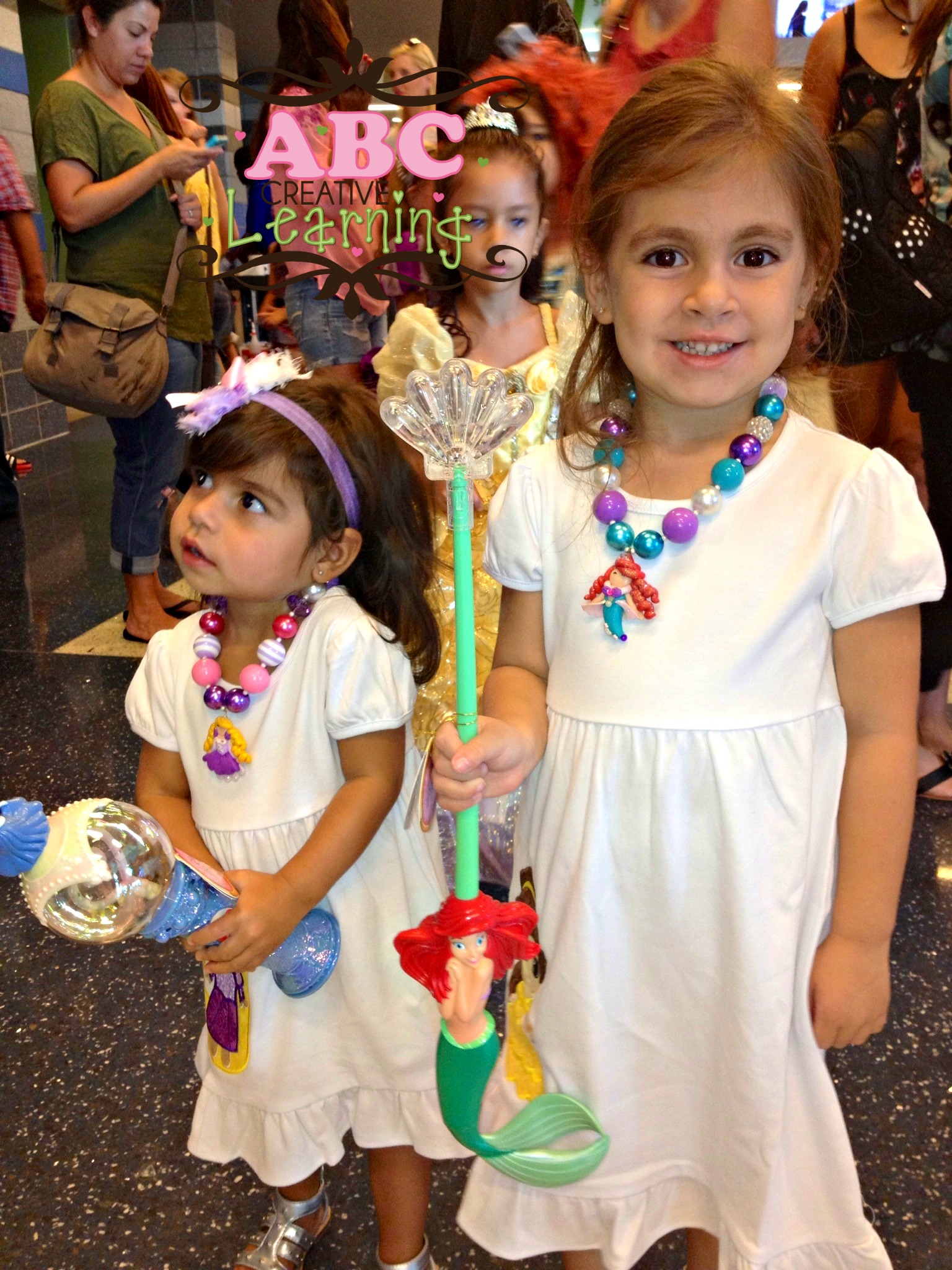 No show would be completed with a Disney souvenir and cotton candy!  Princess chose the Light Up Ariel wand that also played music and Lil' Cheekkers wanted the Light Up Cinderella Globe.  They were very excited to see all the other little girls and boys dressed up in costumes and dresses like them.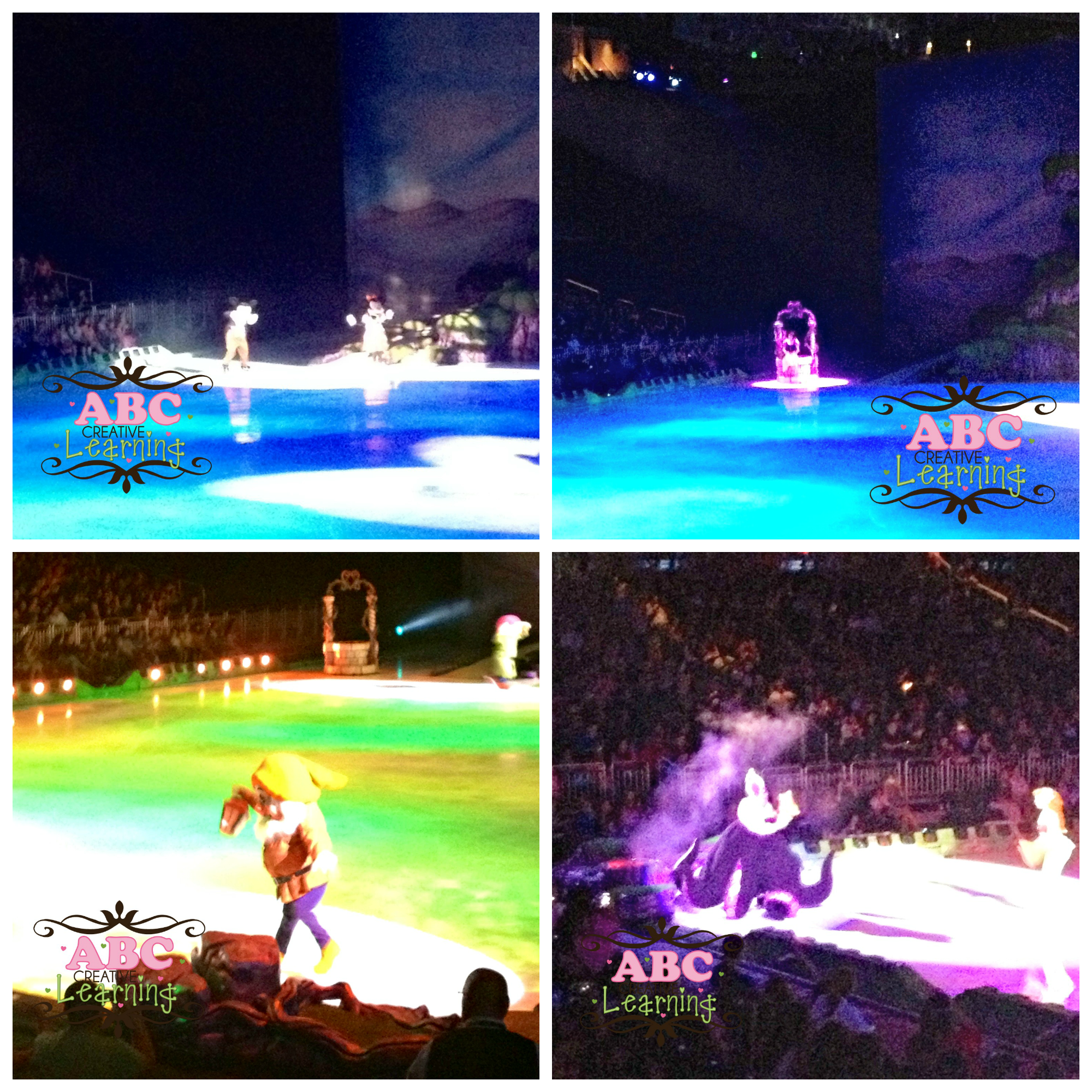 The show started off with one of our favorite characters, Tinkerbell!  Usually we don't see Tinkerbell on the Ice so it was a wonderful surprise to start off the show with her and Mickey and Minnie Mouse of course!  Lil' Cheekkers was in awe the entire time!  She was much to young last year to actually appreciate all the characters and the show, but this year she greatly enjoyed it!  The entire show was about making wishes come true, so each Princess and her Hero made their wishes come true throughout the show.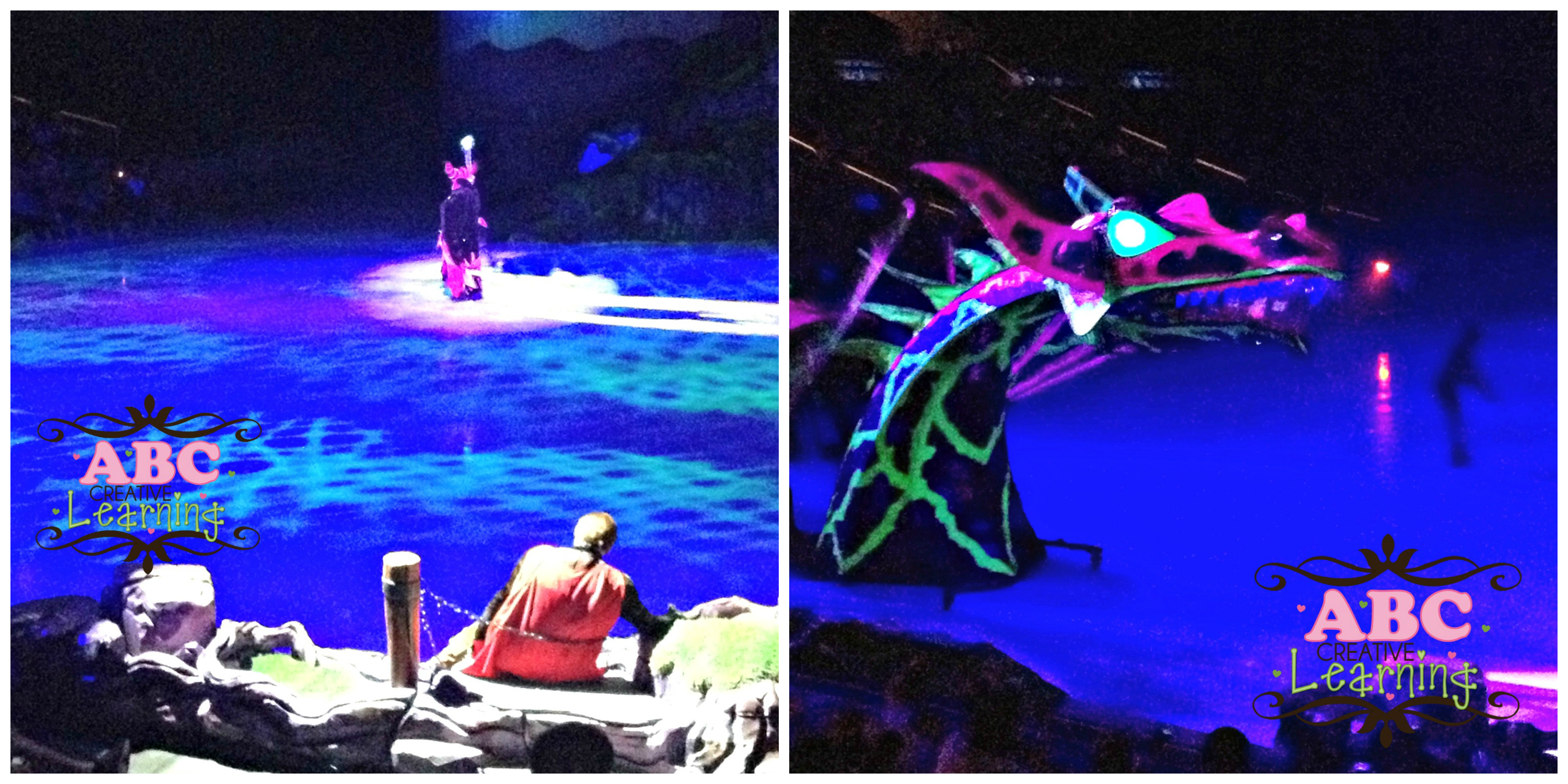 I love how they incorporated lots of wonderful things for the girls like the romance as well as the action for the boys.  I have to say that when Sleeping Beauty's Prince Phillip came on stage with Maleficent and the dragon that was fantastic!  Throughout the entire Amway Center everyone was in awe and all the excited little voices around stopped!   The music and dancing was beautiful and very entertaining!  Will we be back?  You can bet your Disney bottom we will!  Can't wait to see what next year's theme will be 🙂
Did you get a chance to see Disney on Ice Princess and Heroes?  What did you think?