I am a Feld Entertainment Blogger Ambassador, and in exchange for my time and efforts in attending shows and reporting my opinion within this blog, as well as keeping you advised of the latest discount offers, Feld Entertainment has provided me with complimentary tickets to Feld shows and other exclusive opportunities.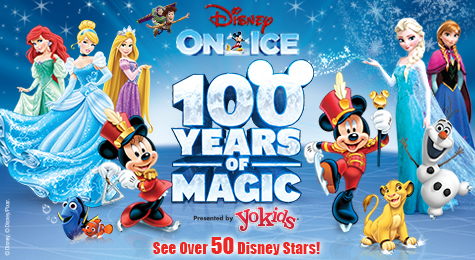 As many of you know, my girls and I are big fans of anything Disney! We especially love attending our yearly Disney On Ice events, which we have done since our oldest daughter was about 2 years old! I remember my husband and I taking her, watching her face just light up with joy as she saw some of her favorite characters like Minnie Mouse and Snow White take the ice. We have been attending the show every since and way before I even began blogging. So, I am so excited to be able to attend this years Disney On Ice 100 Years of Magic + Special Giveaway and Discount Code below!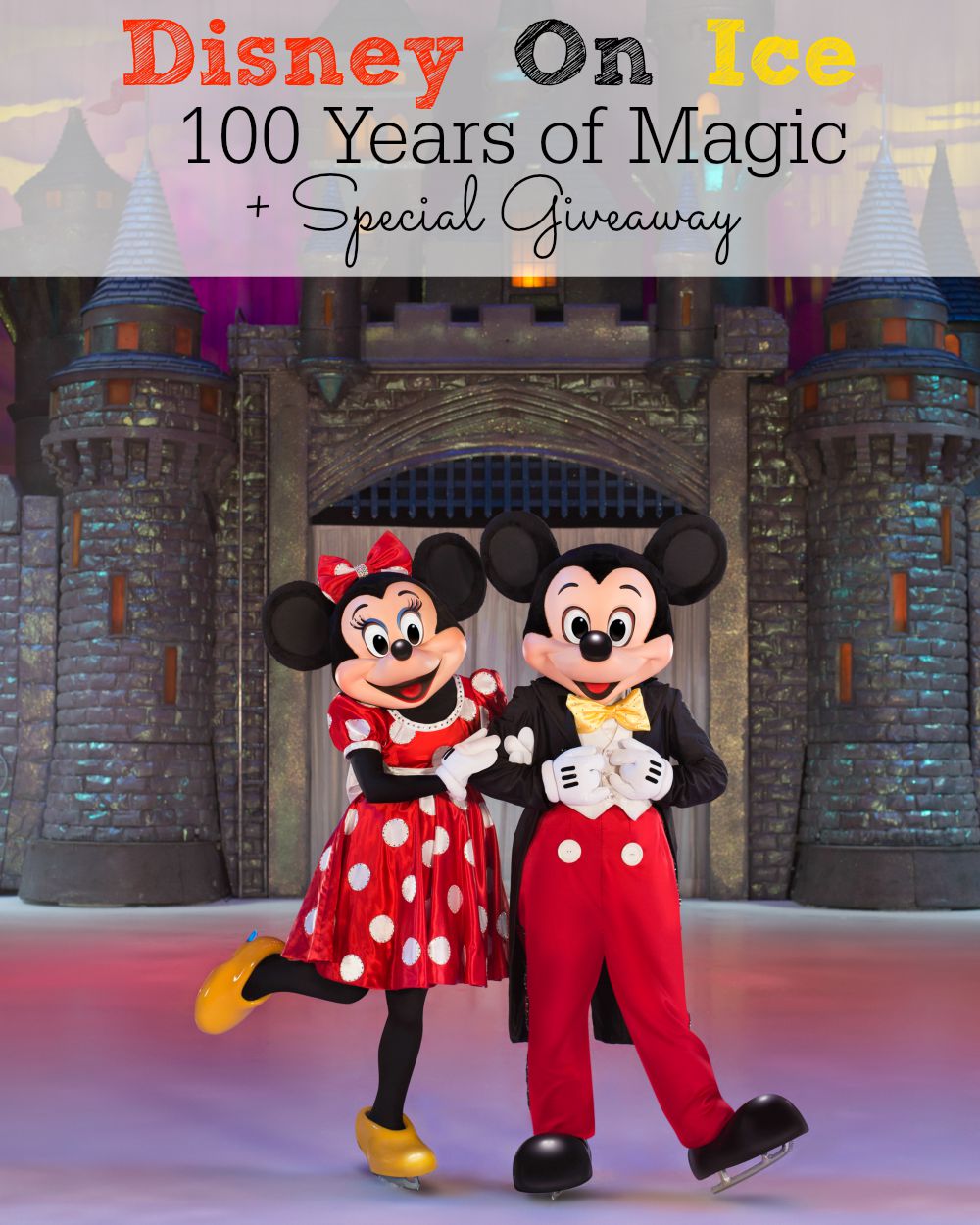 What better way to celebrate 100 Year of Magic than with some of our favorite Disney characters coming to life right in front of our eyes? Thanks to Stonyfield YoKids the celebration of the century comes alive in Disney On Ice celebrates 100 Years of Magic with six monumental ice skating spectacular performances at the Amway Center in Orlando from September 4-6, 2015. Tickets are now on sale.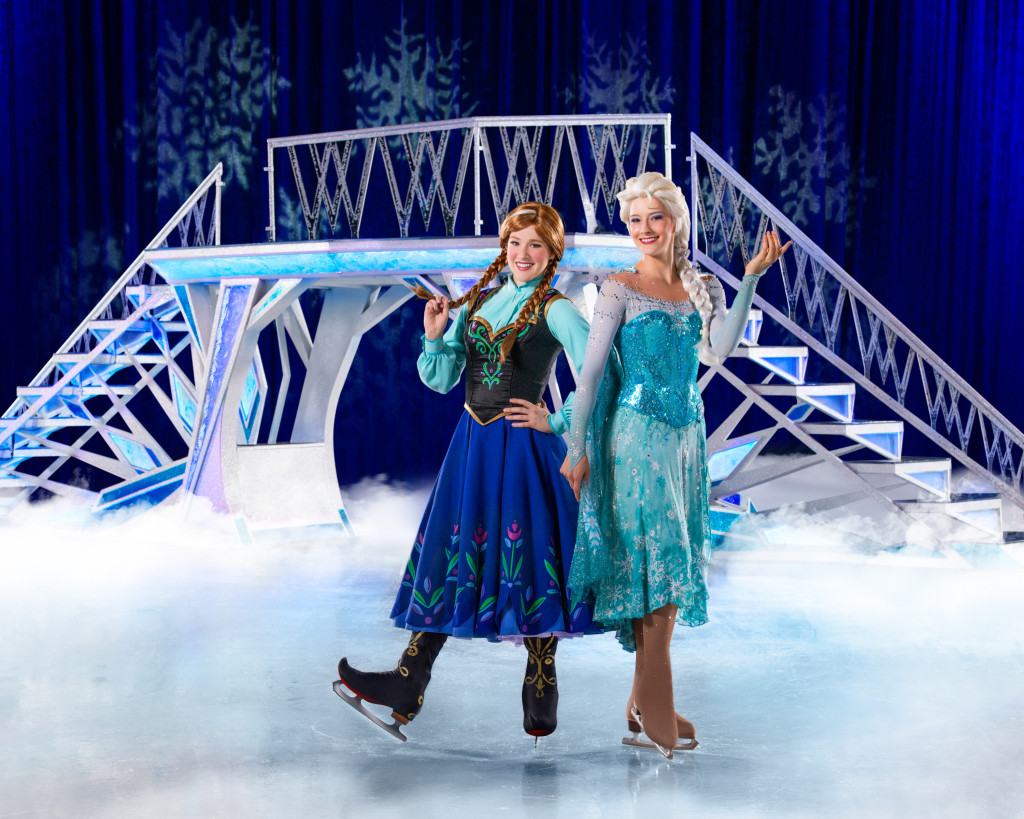 Audiences will be a part of the magic of Disney as Mouse-ter of Ceremonies Mickey Mouse leads a parade of more than 50 beloved characters starring Minnie Mouse, Donald Duck, Goofy and featuring an ensemble of Disney Princesses including Cinderella, Rapunzel, Ariel, Snow White and Tiana. The wintry wonderland of Disney's Frozen also comes to life with Anna, Elsa, and the hilarious Olaf, as they discover that true love is the greatest magic of all. Exciting moments from Disney•Pixar's Finding Nemo, Disney's Aladdin and Beauty and the Beast will leave the whole family with memories to last a lifetime.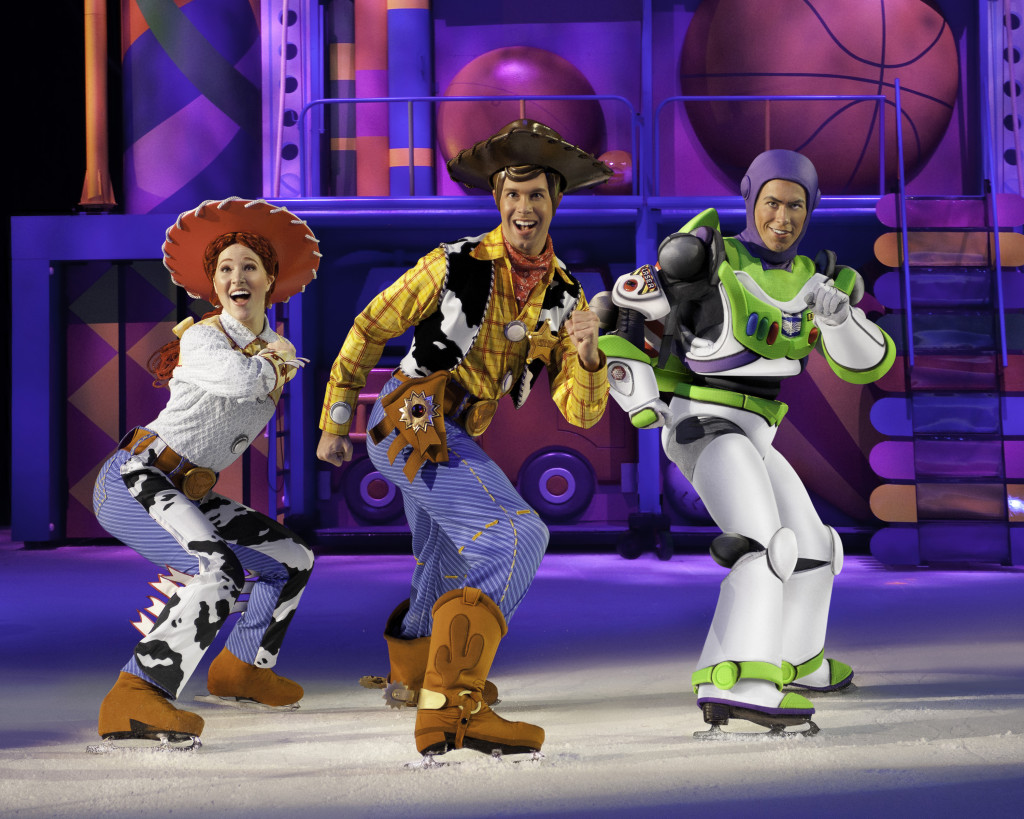 The legacy of Disney is displayed through 14 classic and modern stories in this epic production that features an international team of award-winning figure skaters, high-energy choreography and a breathtaking set. With over 30 melodious masterpieces such as "Let It Go!," "You've Got A Friend in Me" and "Hakuna Matata," Disney On Ice celebrates 100 Years of Magic is the ultimate Disney fan experience.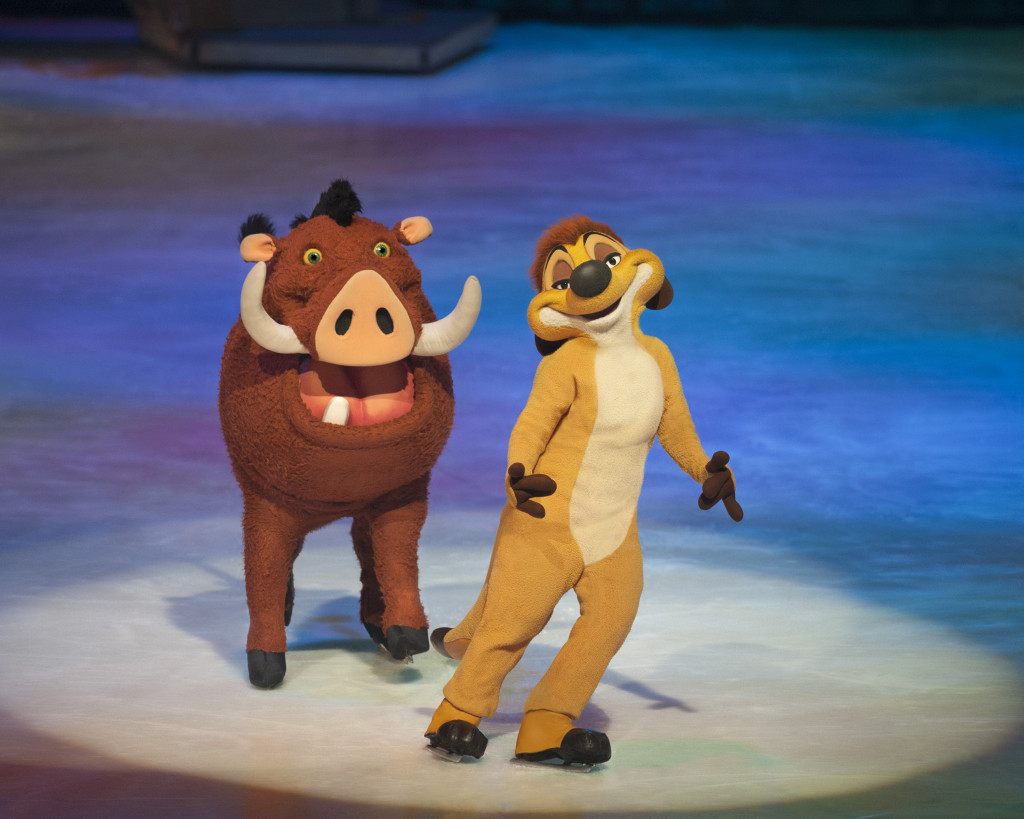 Show Details:
Where: Amway Center, 400 West Church Street – Suite 200, Orlando, Florida 32801
Dates and Times of Performances:
Friday, September 4 at 7:30 p.m.
Saturday, September 5 at 11:00 a.m., 3:00 p.m. and 7:00 p.m.
Sunday, September 6 at 1:00 p.m. and 5:00 p.m.
Ticket Prices and Purchase:
Tickets start at $25. Also available at $30, $40, $60, $75 (VIP) and $100 (Rink side). (Ticketmaster service charges and facility fees not included.) All seats are reserved, and tickets are now on sale to the public. Tickets are available at www.DisneyOnIce.com or www.ticketmaster.com, at any Ticketmaster outlet, by calling 800-745-3000, or at the Amway Center box office (phone for information only: 407-440-7900). For group ticket sales and information, call 866-248-8740.
Discount Code:
***Save $5 off per ticket with code MOM5. Not valid on VIP or Rink Side seating. Hurry for the best available seats! Code expires September 3, 2015.****
For a complete list of tour dates, visit the Disney On Ice website (http://www.disneyonice.com) and stay current on the latest developments through social media on Facebook, Twitter (@DisneyOnIce/@NicoleFeld (show's producer twitter feed), and YouTube.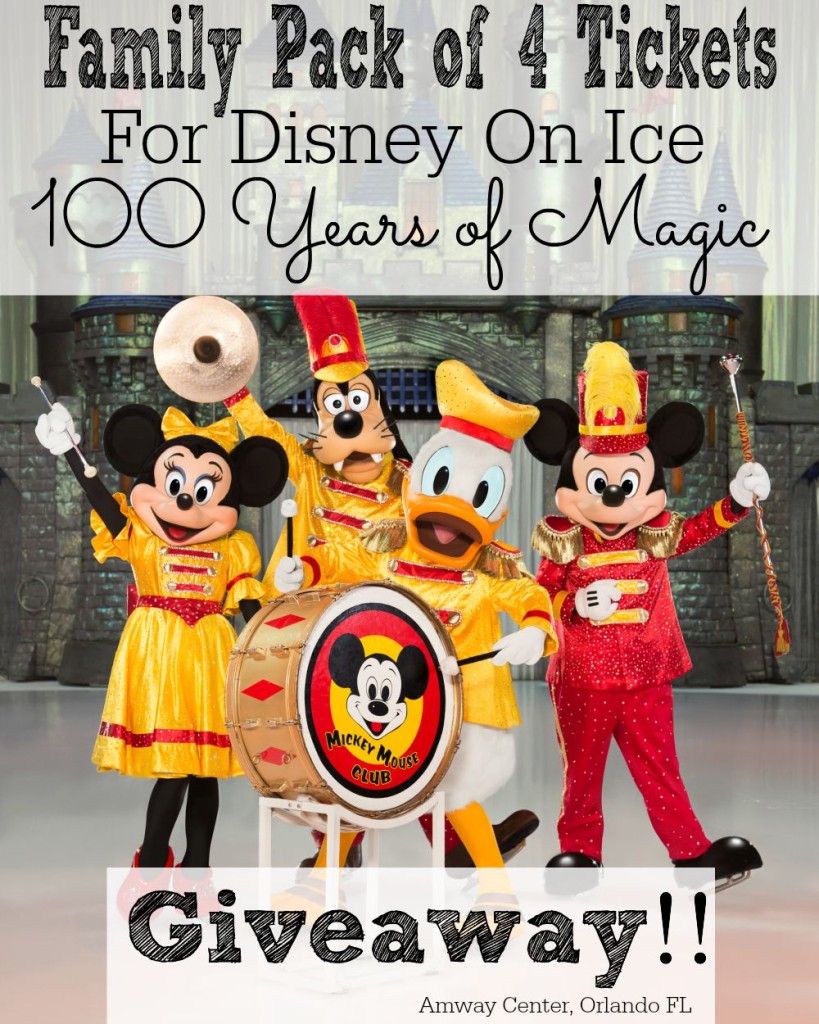 Now, for some exciting news! As a Feld Entertainment Ambassador I am so excited to be able to giveaway a Family Pack of 4 Tickets to the Disney On Ice 100 Years of Magic performance at the Amway Center, Orlando Florida for either the opening night performance on Friday, September 4th at 7:30 p.m. or Saturday performance September 5th at 11:00 a.m. Winner will be contacted by ABC Creative Learning via email with further instructions. ABC Creative Learning is not responsible for prize fulfillment.
So, what are you waiting for?! Enter this magical giveaway below! Good Luck!!
I hope that you are all as excited to see this magnificent show as we are! To us there is nothing more magical than to see our girls eyes light up when they see their favorite Disney characters perform right in front of them! For my husband and I Disney just brings out the kid in us and I hope that it does for you as well!
Which Disney character are you most excited to see perform this year in Disney On Ice 100 Years of Magic?