With our daughter not being able to eat cheese I have to be very creative when it comes to being able to enjoy Delicious Meals!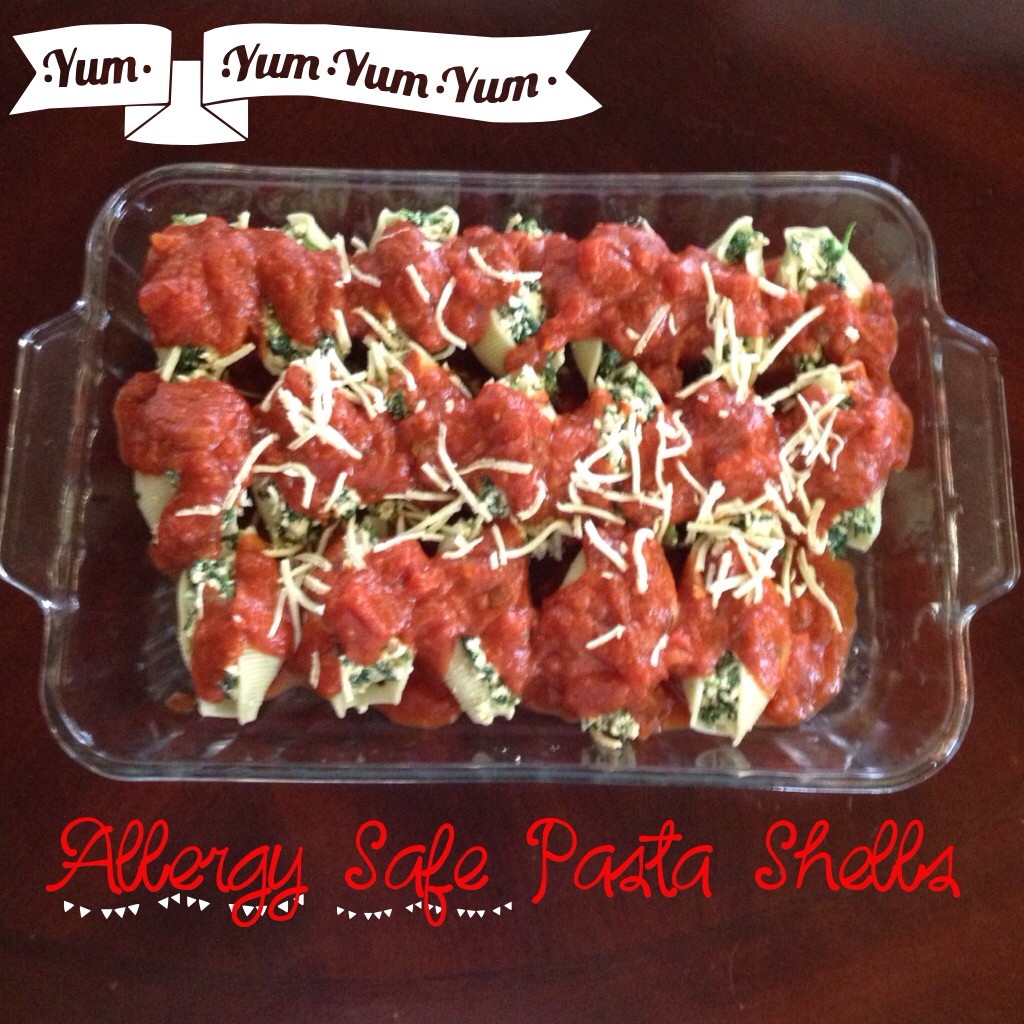 Every week I sit down and plan our weekly menu, well today it was stuffed shells. I haven't made stuffed shells in over 3 years, since we found out that our oldest daughter had an allergy to milk protein. I usually try to cook dinner meals that really don't rely on dairy or some type of substitute but since I have slowed down my orders in my company I've had more time to experiment. I have to say that you can't even tell that this recipe does not contain any dairy! Even our 1 year old absolutely loved it! I'm hoping to start adding more recipes like this weekly to share with you all.
List of Ingredients you will need:
– Extra Firm Tofu package (I have to say that I'm not a tofu person, BUT you couldn't even tell in this recipe. I also used an organic brand)
– 1/2 cup of Dairy Free Mozzarella Cheese (I use Daiya brand)
– Frozen Spinach
– Jumbo Shells (I used Ronzoni Brand because they are dairy, egg, and peanut free. They are manufactured in a facility that processes eggs.)
– Marinara Sauce ( I used Classico Brand with Tomato and Olive Oil)
– 2 Cloves of garlic chopped
– 1 Egg or 1 tablespoon of nutritional yeast
– 1 teaspoon of oregano
– 1 teaspoon of salt
– 2 tablespoon of EVOO (extra virgin olive oil)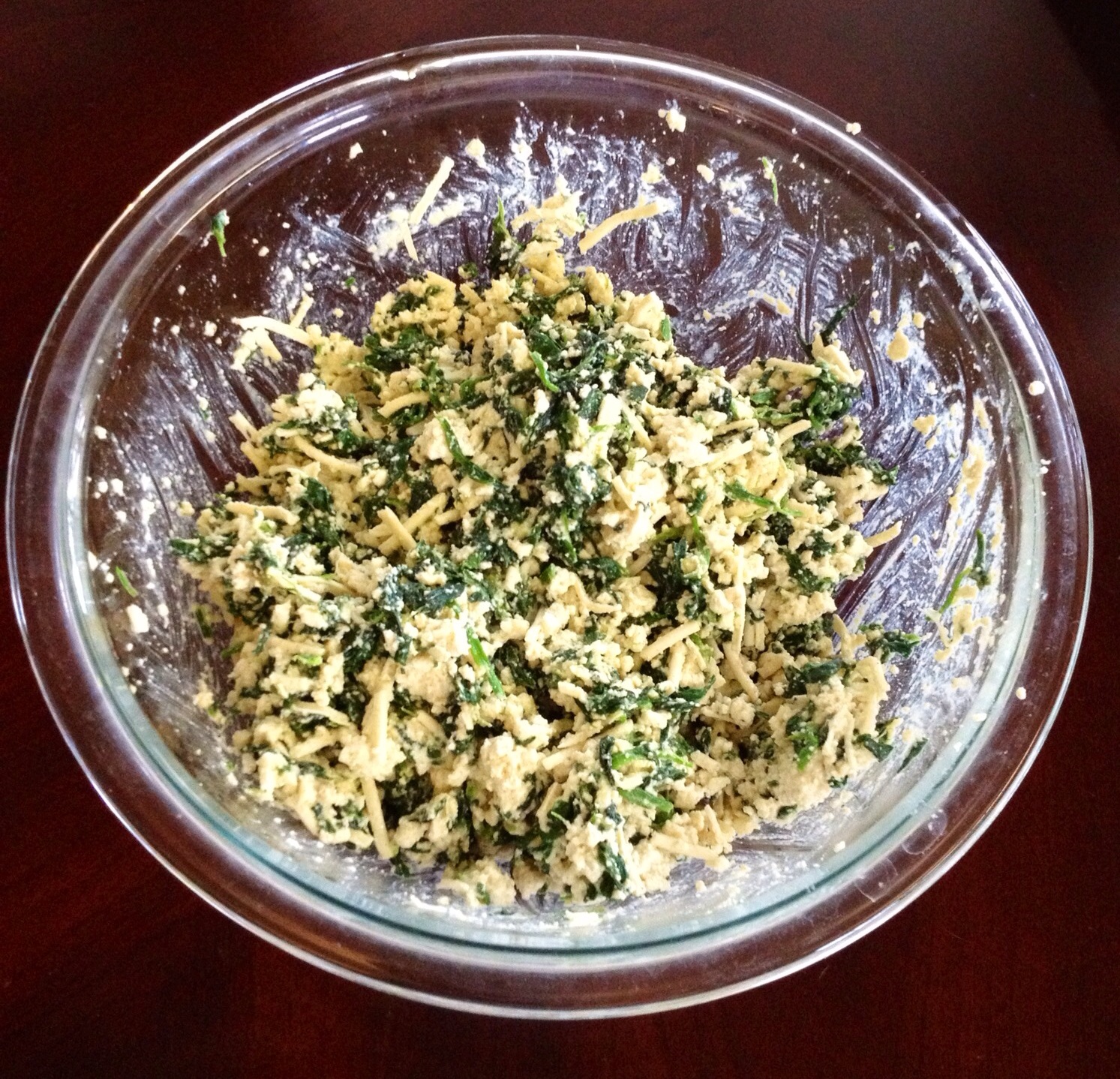 The first thing you want to do is start boiling your shells according to the box instructions. I did this first while I got the filling ready, this way they were cooled down enough for me to handle.

While your shells are boiling get the filling ready. Take your tofu out of its packaging and let sit on a napkin to dry a bit. You will either need a blender or some type of mixer. Crumble your tofu in a bowl along with your EVOO, salt, oregano, chopped garlic and egg or yeast. You want to mix until it looks like you have made ricotta. After draining your spinach add it to your tofu mix along with your dairy free cheese, saving a bit of cheese to sprinkle on top later on. Stir with a wooden spoon or I personally like to use my hands to make sure it's nice and blended together.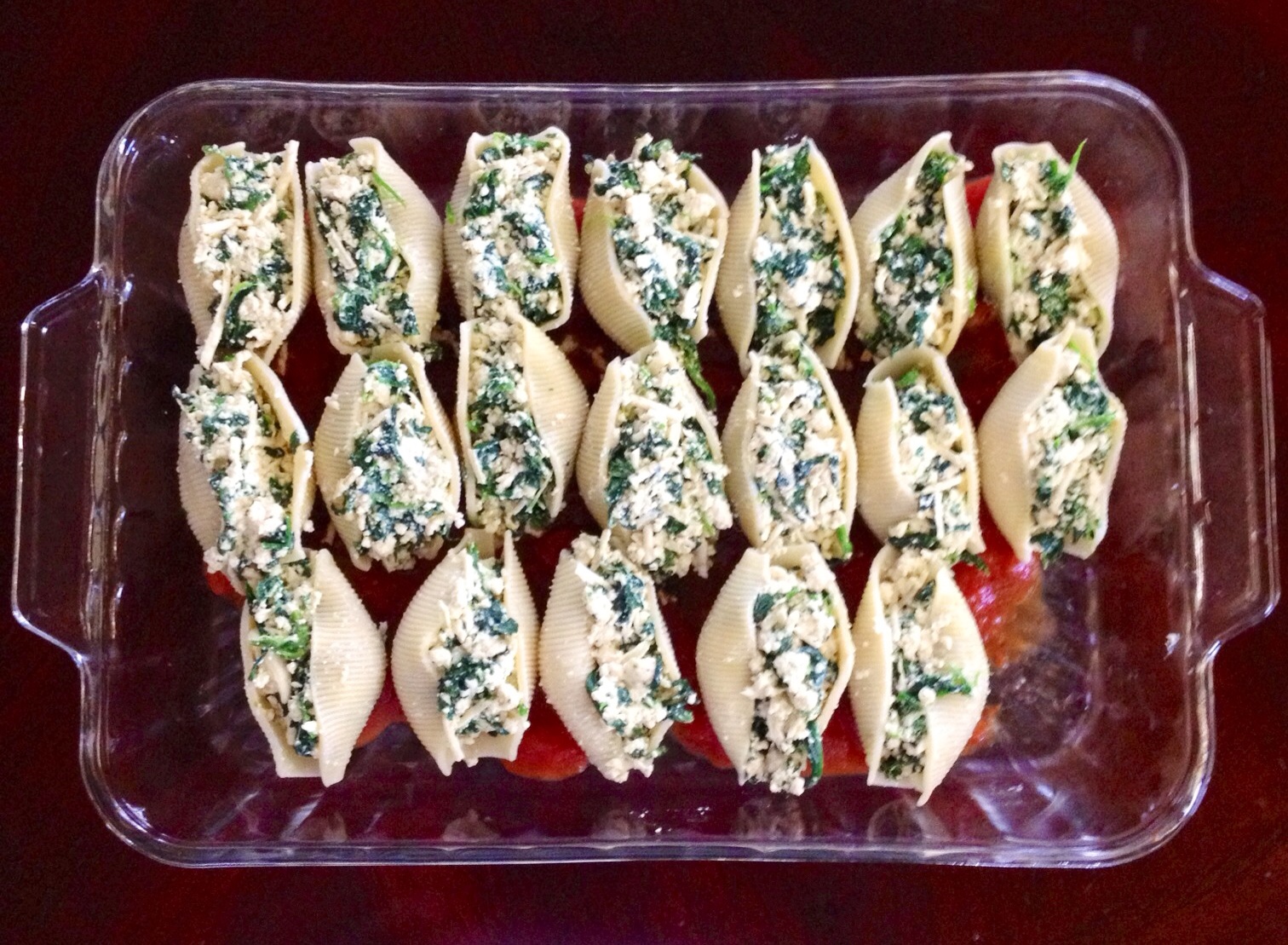 On a safe baking dish pour a bit of the marinara on the bottom of the pan, just enough to coat a thin layer. Then fill each shell with your dairy free filling. After you have all of your shells lined in the dish pour the remainder of marinara sauce over your shells and sprinkle some dairy free cheese on top. Cover with a piece of tin foil and bake at 350 degrees for about 25 minutes, uncover pan and bake for 5 more minutes.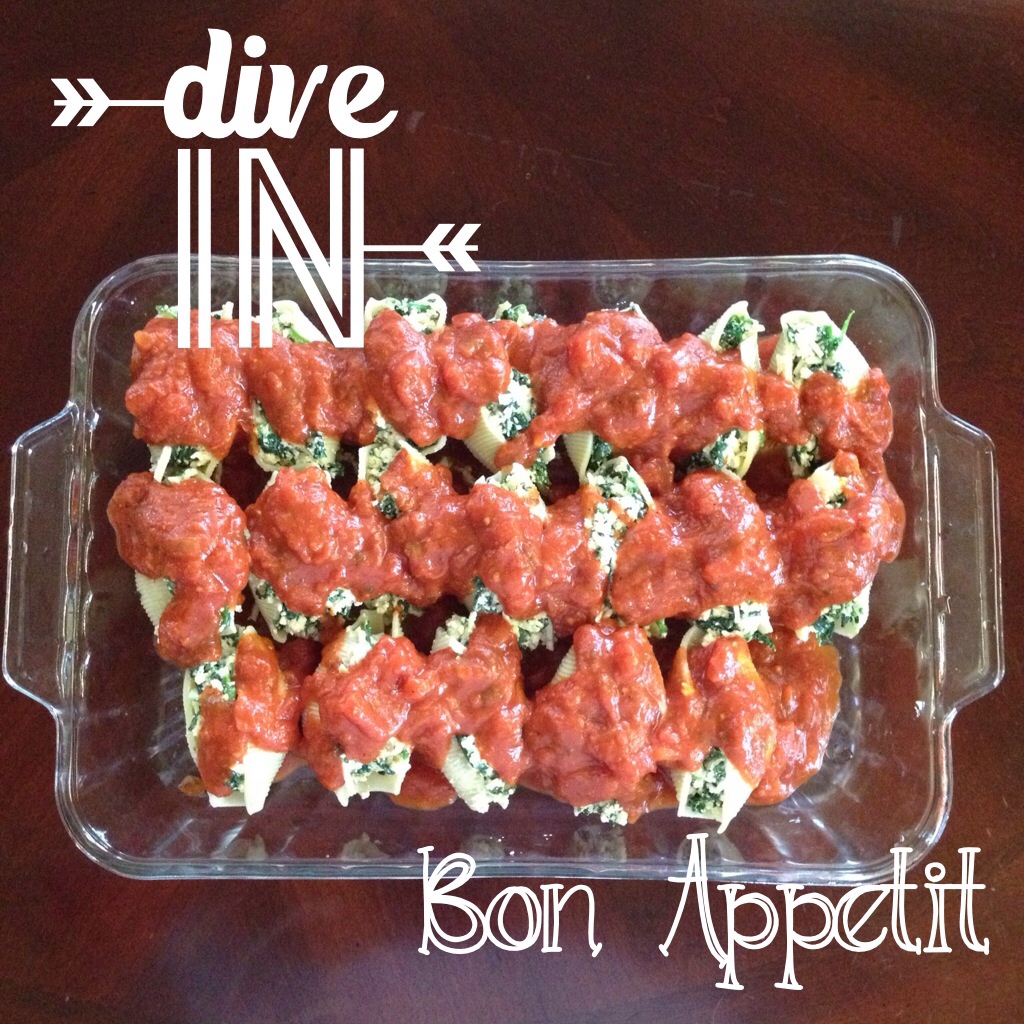 I really hope you try this recipe and loved it as much as we did!
If you do I would love to hear what you thought of it!
What other recipes would you like to see?

NOTES
Recipe adapted from Fresh Tastes Blog