This shop has been compensated by Collective Bias, Inc. and its advertiser. All opinions are mine alone. #BringingInnovation #CollectiveBias
One of the things we try to teach our girls is to take care of the earth and to be as eco friendly as possible. Today I wanted to share how Creating Kids Crafts with Reusable Materials in your home is a fun way to become a bit more frugal and greener.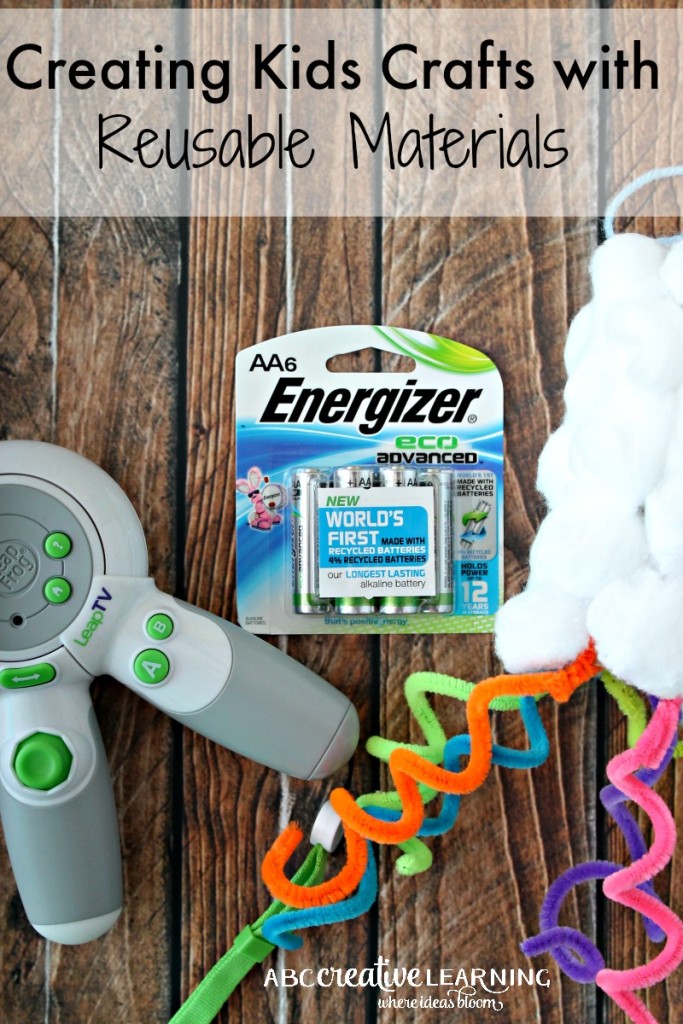 Here's a fun Spring Rainbow Craft we created by using a paper towel towel roll cut in half and some materials we already had at home.
Materials Needed:
Toilet paper or Paper towel rolls
Pipe cleaners
Cotton balls
Craft glue
Hole puncher
Yarn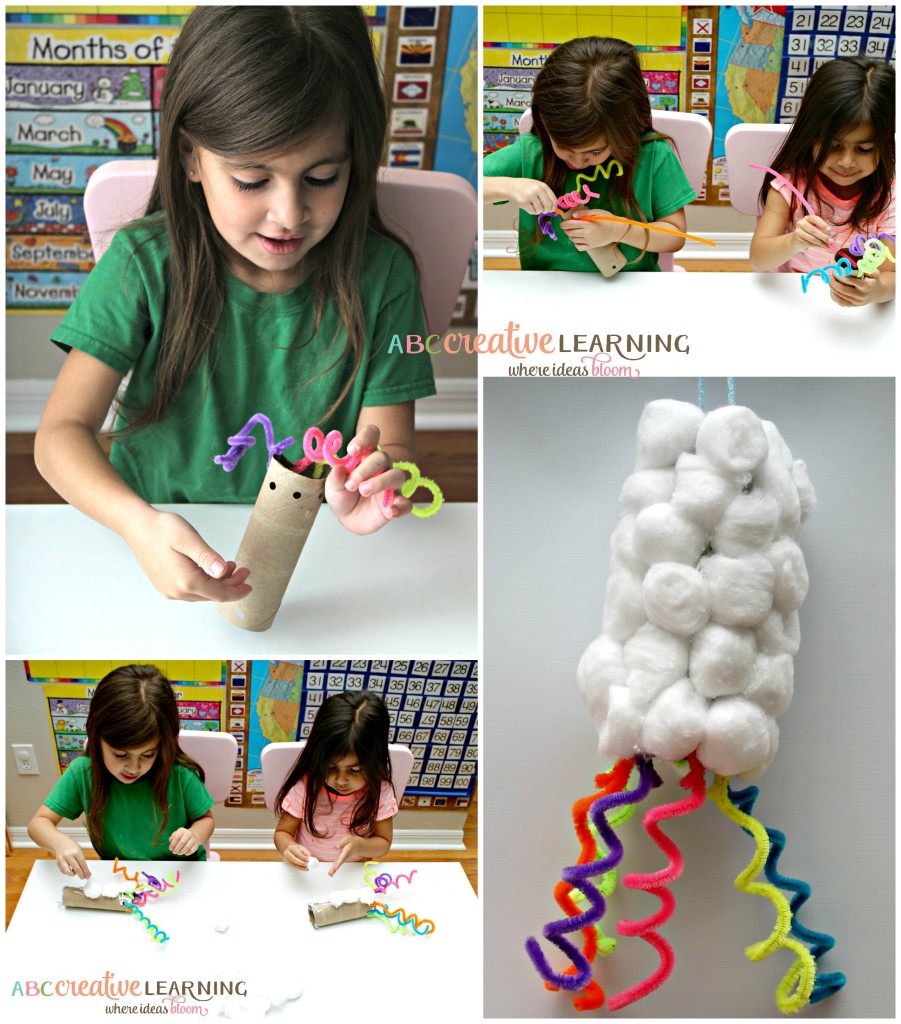 Step One: Hole punch 5-6 holes on the bottom of the toilet or paper towel roll and two holes on the top.
Step Two: Have your child insert pipe cleaners one at a time on the bottom holes and then twist.
Step Three: String a piece of year on the top of the roll. This will be perfect for hanging for spring decoration.
Step Four: Cover the rest of the toilet or paper towel roll with cotton balls.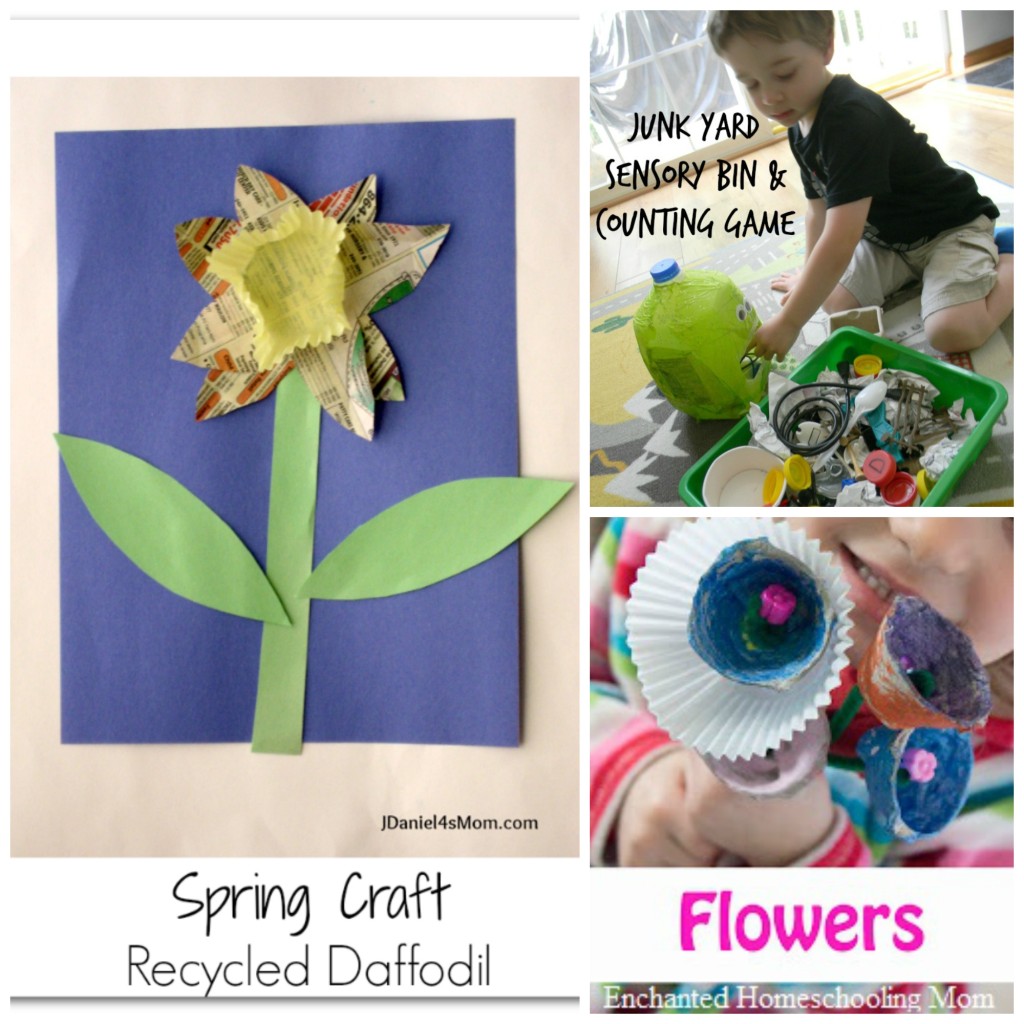 Check out some more fun kids crafts that can be created by reusing some of the items in your home!
Create a Junk Yard Sensory Bin and Counting Game with items you already have in your home and would consider trash!
Create Egg Carton Flowers this spring with your left over egg cartons after Easter!
Create a Recycled Daffodil flower this Spring with all those Yellow Pages books that are left on your front door!
Another way to help become more eco friendly is the type of batteries you use for your electronics. I know that my girls have several handheld games and toys in which use batteries. My husband is actually pretty picky when it comes batteries. Personally, he would only purchase rechargeable ones, until he got a hold of the new Energizer New EcoAdvanced Recycled Batteries. One of the things that my girls are constantly playing is their LeapTV and if we were to use regular batteries we would be changing them almost every single day, but with the new EcoAdvanced I can let the girls play as long as they would like, with no guilt of misusing batteries.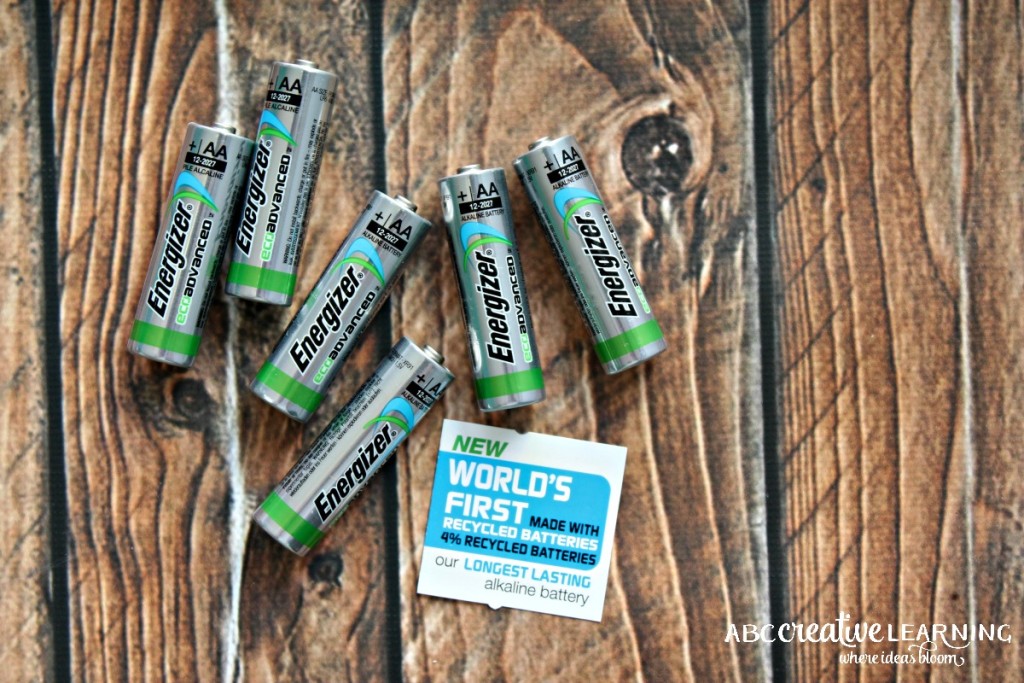 With the Energizer New EcoAdvanced Recycled Batteries, which is the first of its kind to use recycled batteries and materials, we don't have to worry about the guilt of using battery after battery! Plus, it's Energizer's longest lasting alkaline ever! With my girls and myself going through batteries all the time, these are definitely going to easily become our new favorite to use in our home for toys, electronics, remotes, and even my camera equipment!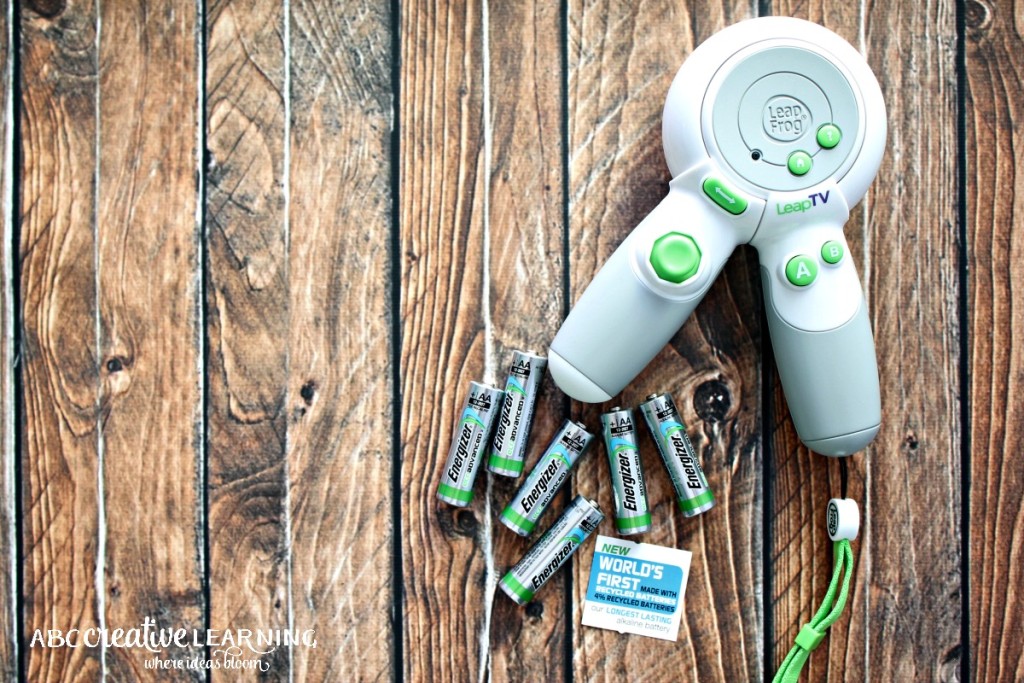 I found our Energizer New EcoAdvanced Recycled Batteries at our local Walmart in front of the store right next to the cash registers. They will be in a Battery Center Stand. Just look for the EcoAdvanced on the packaging in green. They are available in AA and AAA.
As you can see the price is absolutely very reasonable, especially when using lots of electronics in your home.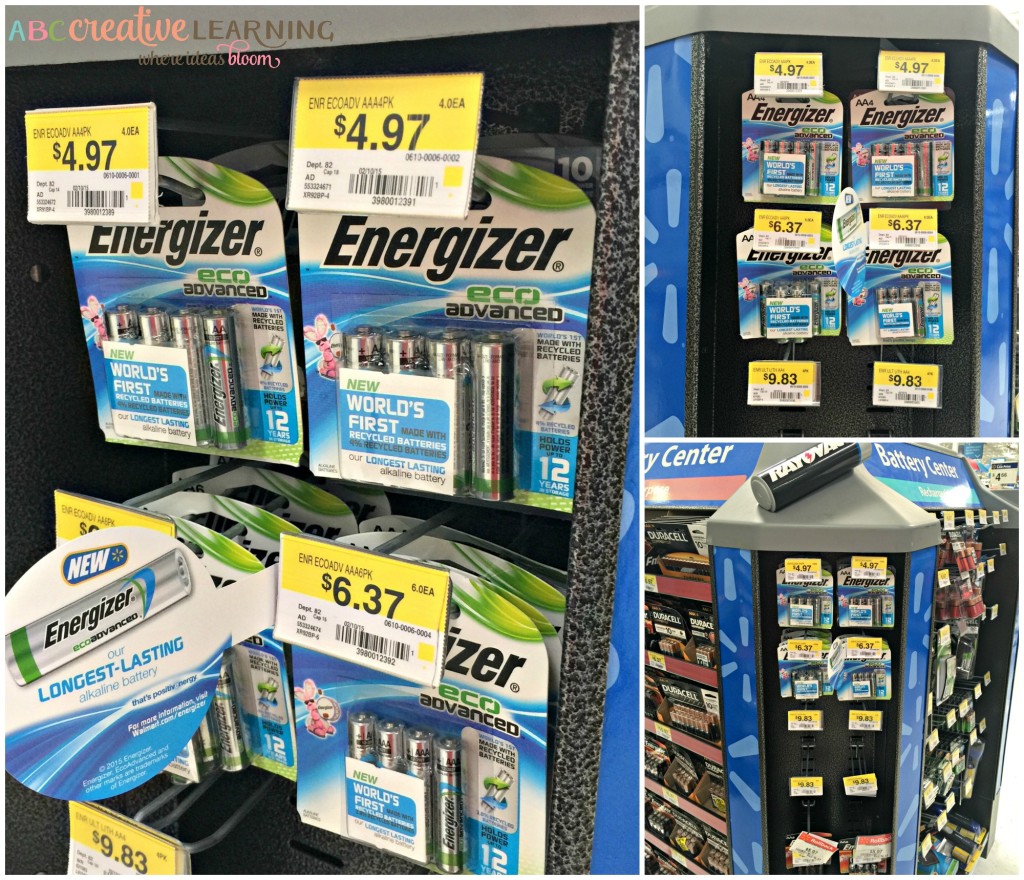 Make sure to also check out the GuiltFreeEnergy Giveaway with $1,000 in Gift Cards!
GuiltFreeEnergy Giveaway – $1,000 in Gift Cards

You can also keep up to date with Energizer's new EcoAdvanced Recycled Batteries by visiting WalMart online, Energizer's website, or by following Energizer on Facebook, Twitter, and Instagram.
What type of items do you and your family reuse or recycle at home? Share with us below.