I'm so excited to be apart of the WUCF PBS VIP Blogger Program this year! I think my girls are even more excited! I grew up watching shows like Sesame Street, which are shown on the PBS channel and it's amazing knowing that I am apart of a family program which my daughters can be apart of as well!

This past Thursday my family and I had the opportunity to be the first to watch a premier of The Cookie Thief! My girls were super excited to attend the premier, especially after I told them that they will be having milk and cookies at the event! Seriously…. you cannot have a cookie party without cookies! Especially when the star of the show is Cookie Monster himself!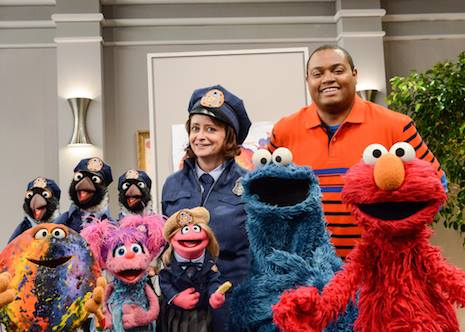 About the PBS and Sesame Street first ever Cookie Monster Special:
In "The Cookie Thief," a cookie art museum has just opened on Sesame Street. Surrounded by beautiful cookie paintings, like "Girl With the Cookie Earring" and the "Muncha Lisa," Cookie Monster and his friends feel as if they're in a whole new world. But when art suddenly starts to disappear, Cookie Monster quickly becomes a suspect. Can Cookie Monster clear his name? Will they find the missing art in time or will Cookie Monster be banished from the museum forever?
Check out a preview of the show below!
We had a wonderful time at The Cookie Thief event and the show was awesome! The kids loved it and even the adults were laughing! If you are looking for a family television event, this is it! Being able to enjoy a show without having to worry about what your children are watching is such a relief as a parent!
Don't miss The Cookie Thief on PBS next week and spend some quality family time together!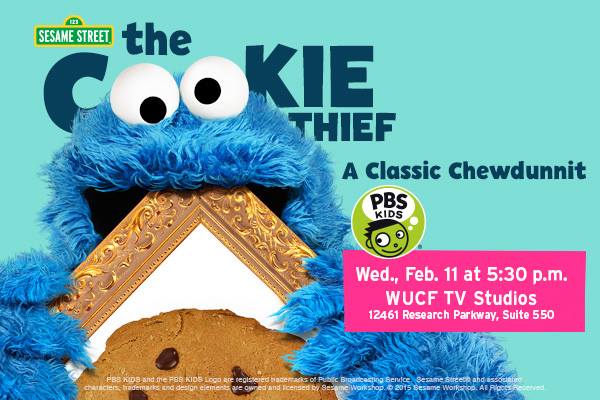 Show Times:
Monday, February 16 at 10:00 am and 2:00 pm
Wednesday, February 18 at 10:00 am and 1:30 pm
Friday, February 20 at 10:00 am and 2:00 pm
Here are some great printables for your kiddos to enjoy during, before, or after they watch The Cookie Thief!
Draw_By_Numbers, Dress_Up, Look_And_Find2, Make_Your_Own_Art
We also downloaded the Cookie Monster's Challenge, an app designed for children ages 3-5 that builds on SESAME STREET's 45th anniversary season's curricular focus: self-regulation and executive function skills that teachers identify as critical for school readiness. Available on iPad, Kindle and Android tablets, Cookie Monster's Challenge offers a series of games designed to engage children and challenge them to practice self-control, focus, memory, following directions and problem solving. My girls are 5 and 3 and absolutely loved the app!
I used the app this past week as an extra bonus for my 3 year old daily homeschooling "lessons". I love it when my girls can have fun while learning! In my opinion you can never go wrong with using Sesame Street and PBS as an educational resource! Make sure to check out all the other amazing apps they offer!
Want to see pictures of the event? Head on over to Instagram and check out all the fun we had!
Are you and your kiddos Cookie Monster fans?