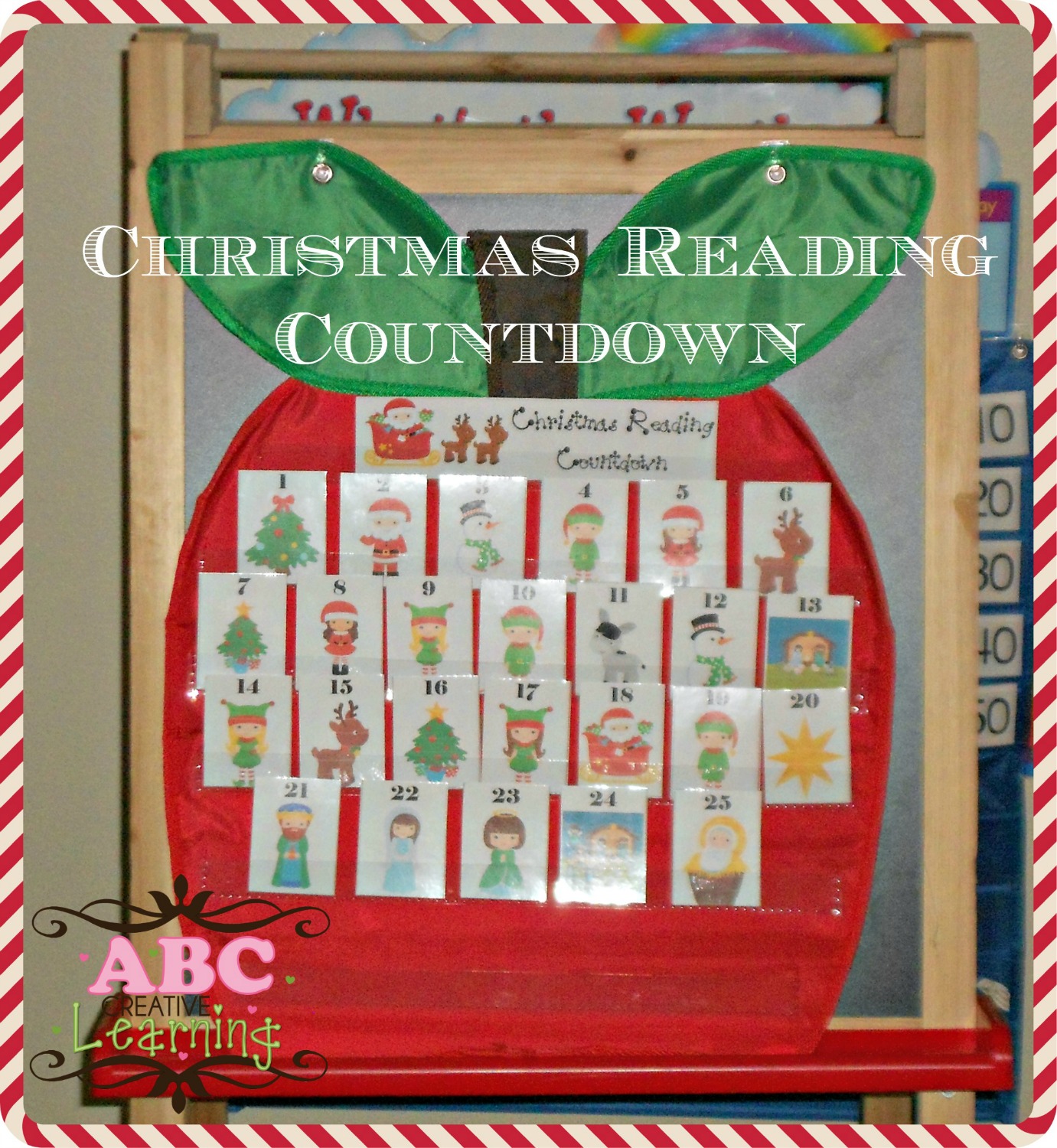 One of the newest traditions for the holidays that I have been wanting to do with my girls is an Advent Calendar, but not just any Advent Calendar… I want to do a Christmas Reading Countdown Advent Calendar. My girls love to read and so does mommy! We read at least one book before bed, not including all of our daily books and ones I use during lessons. So I knew that they would really enjoy this during the Christmas Holidays, especially when we do get so busy around this time of year.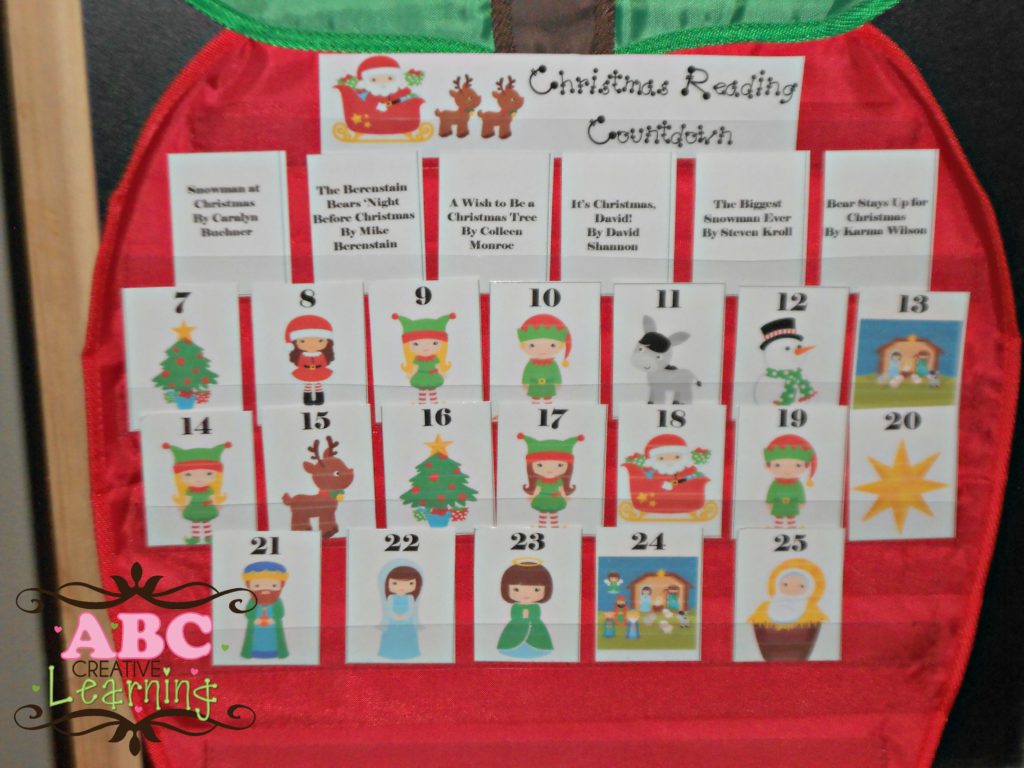 I have designed our own Christmas Reading Countdown Advent Calendar using our favorite Christmas, Winter, Holiday, and Nativity books. On one side it has a special holiday design and the number date. When you flip the card over it will show what book to read on that specific day. I know that this will become one of our favorite things to do this Holiday Season and I might just create one for every Holiday.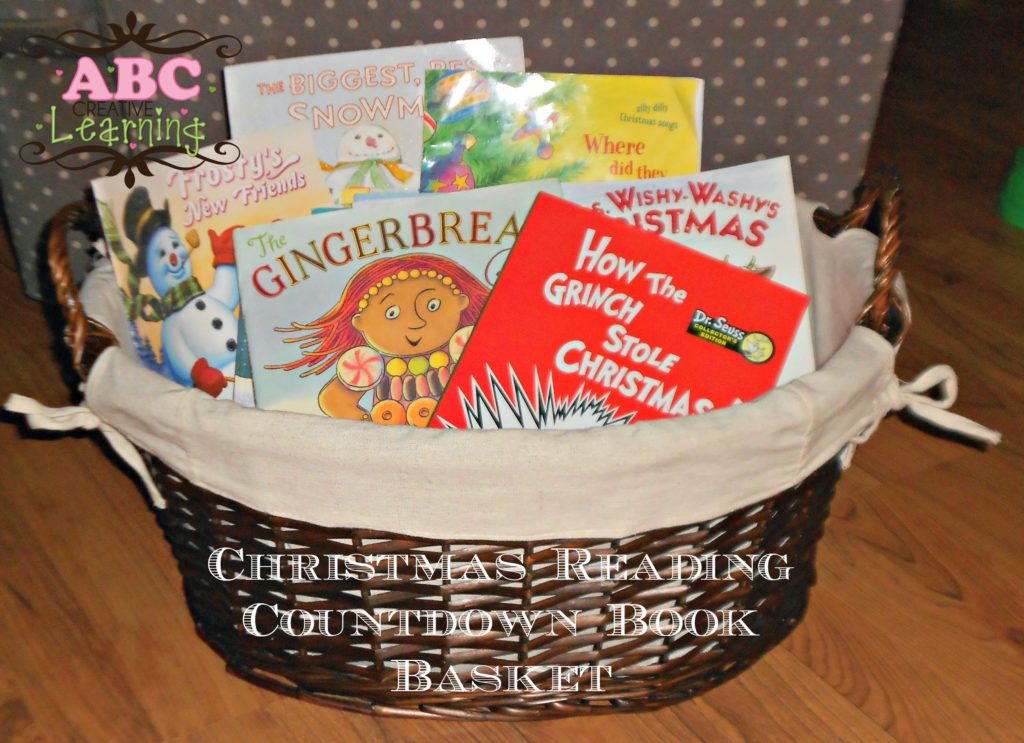 A great way to keep track of the books you will be reading or would like to add to your Christmas Reading Countdown is to create a book basket with all of your selections for the 25 days. One way to create your book basket is by visiting your local library and checking out your favorite books. You could also download them to your tablet or kindle. As a little treat I have included our Christmas Reading List this year!
Download my Christmas Reading Countdown Printables!
Picture Christmas Advent Calendar and Advent Book List
Clip Art Used in this Printable is by: Grafos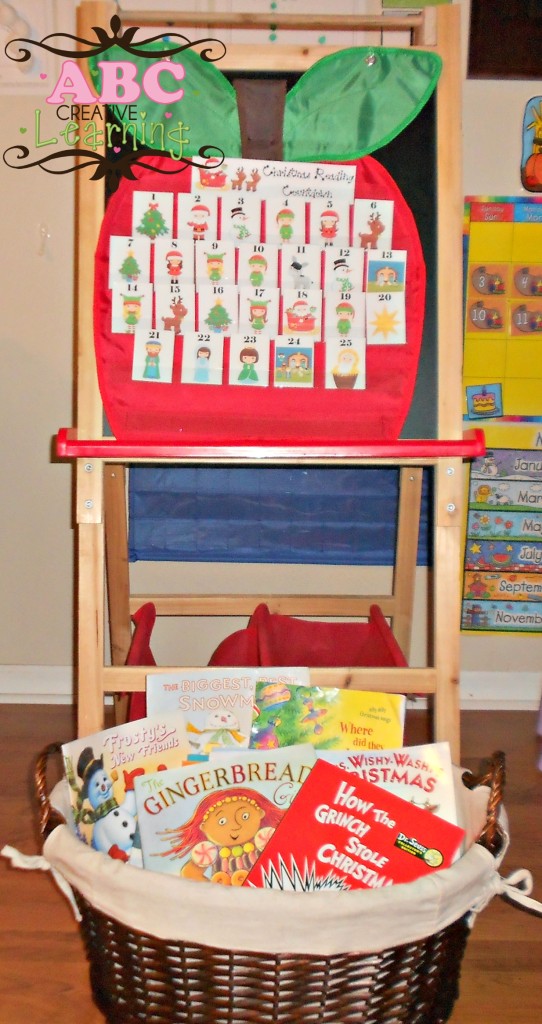 Do you have a Reading Advent Calendar?
PS…. Sorry for the blurry pictures, I dropped my camera and pictures are not coming out clear 🙁 Hoping Santa will bring me a new one!!