This post was sponsored by Baskin-Robbins as part of an Influencer Activation for Influence Central and all opinions expressed in my post are my own. #BRHolidayTreats #IC
One of my favorite things about the holidays are all the amazing and yummy desserts that everyone always share. This year my family and I are Celebrating the Holidays with Baskin-Robbins and their delectable ice cream cakes!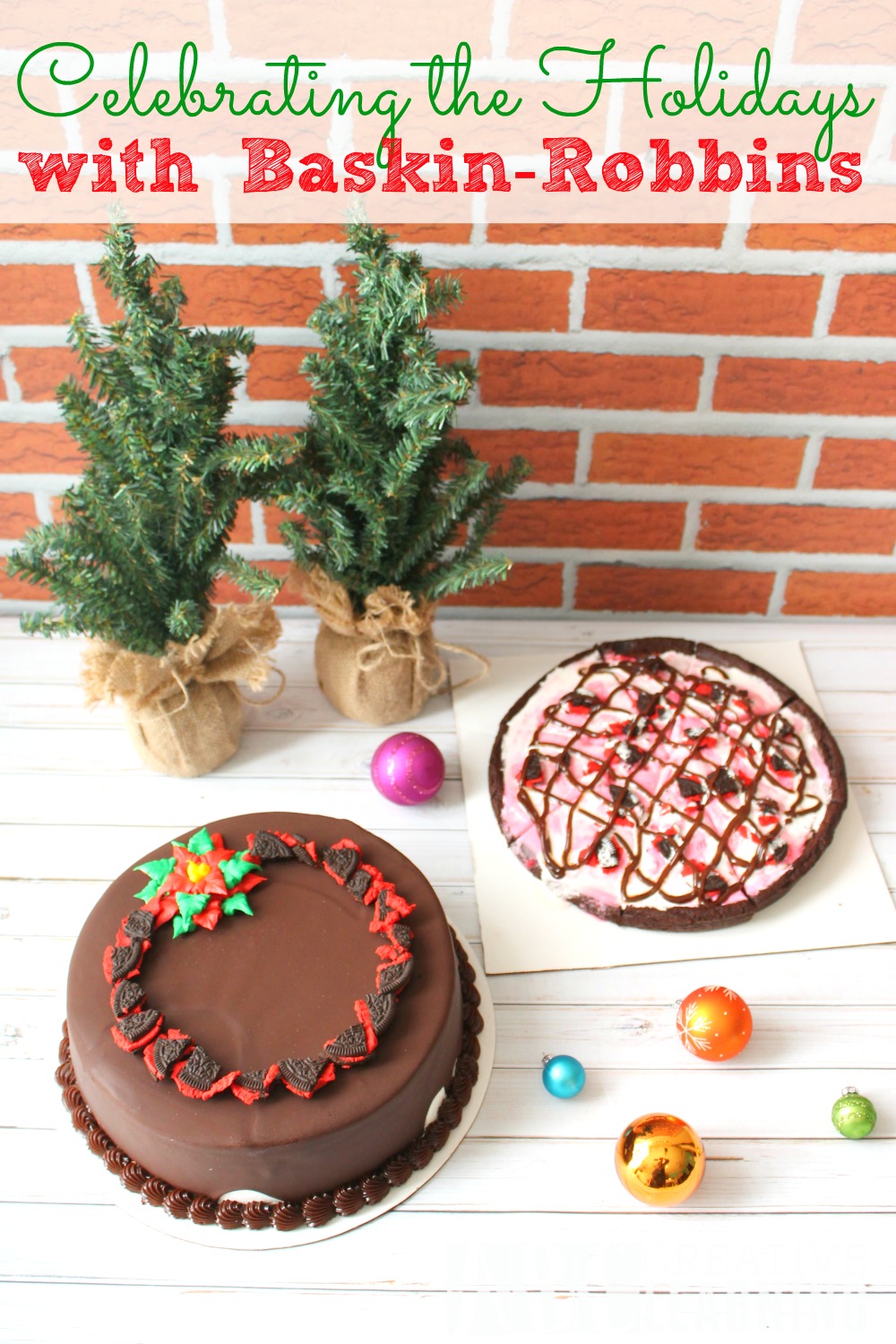 Celebrating the Holidays with Baskin-Robbins
As a busy mom of two girls, I love getting in the kitchen and baking. Unfortunately, sometimes I just don't get the chance and the holidays can get quite a bit hectic for our family. That's why this holiday season I decided that I will let Baskin-Robbins do the hard part for me, but I still get to share a delicious dessert with all of my friends!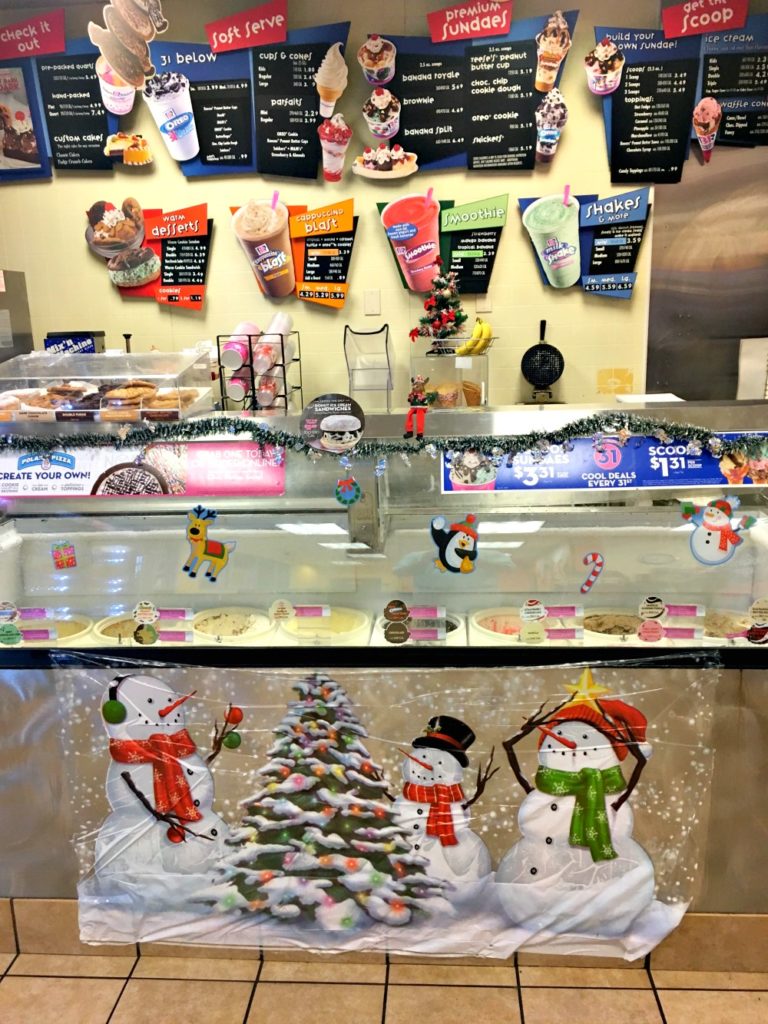 Baskin-Robbins online ordering is the easiest way to get your holiday desserts this year! They have many to choose from, but this holiday I'm all about their Ganache Poinsettia Cake and Peppermint & Winter OREO® Cookies Polar Pizza! Both items need to be pre-order online, but it makes it that much easier when heading out to an event! Simply order online and pick up the next day at the time you choose!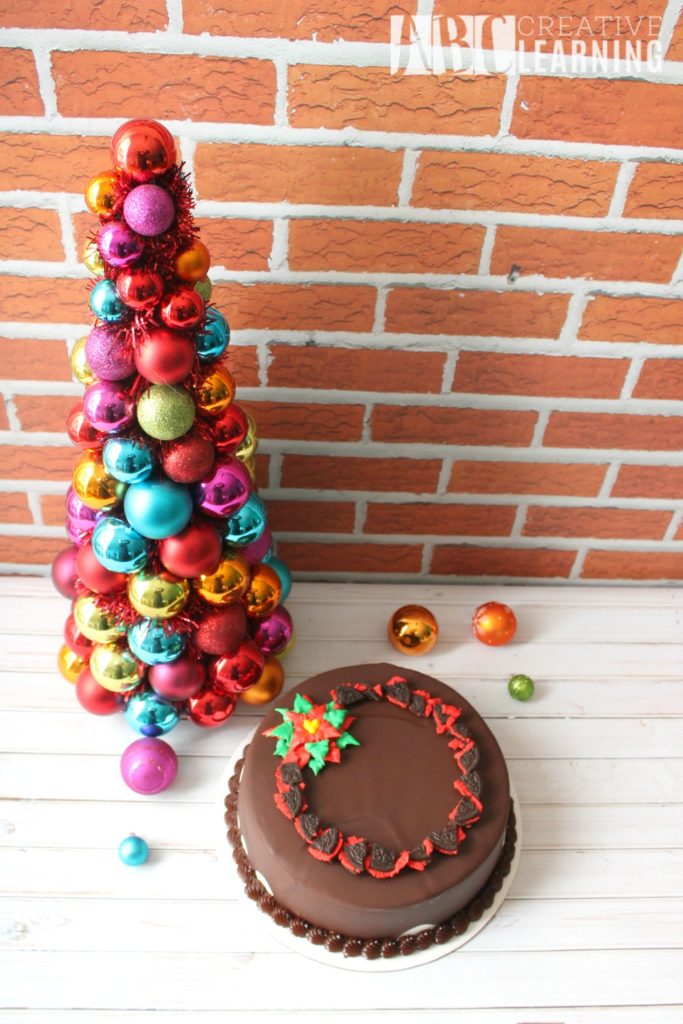 The cakes are not only beautifully crafted, but they taste delicious! When ordering your Ganache Poinsettia Cake online you are able to choose what flavor cake and ice cream you prefer. The Ganache Poinsettia Cake, which is an elegant and decadent 9" round ice cream cake with the simple sophistication of a poinsettia topped with Winter OREO® Cookies.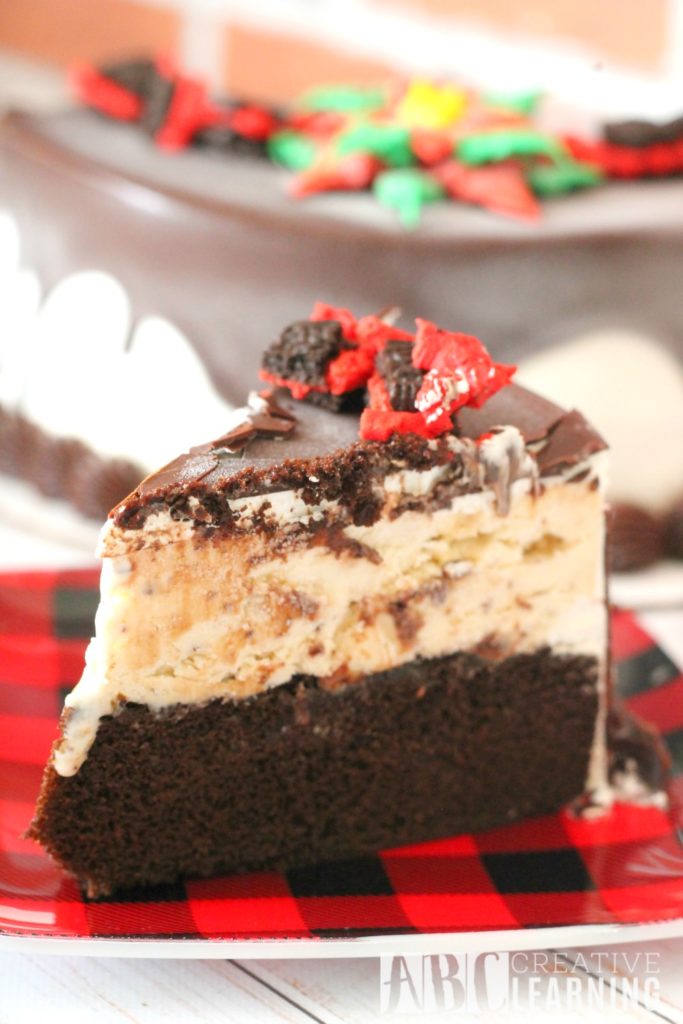 The Peppermint & Winter OREO® Cookies Polar Pizza, which features a double fudge brownie crust with Peppermint ice cream, topped with Winter OREO® Cookie Pieces and drizzled with marshmallow and fudge topping will be the hit of the party! Especially with the kiddos! Seriously! Who doesn't love an ice cream pizza?!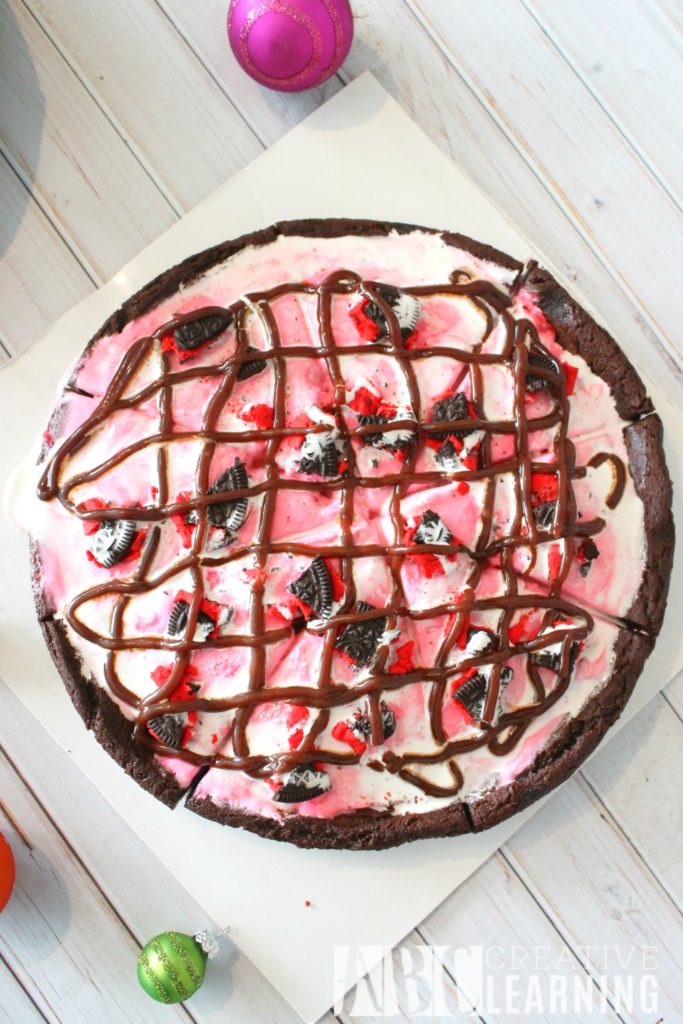 Plus, you can't forget to pick up some of this months holiday ice cream, Peppermint Bark in the Dark! Which is the perfect mixture of chocolate and peppermint! This is my husbands favorite flavor!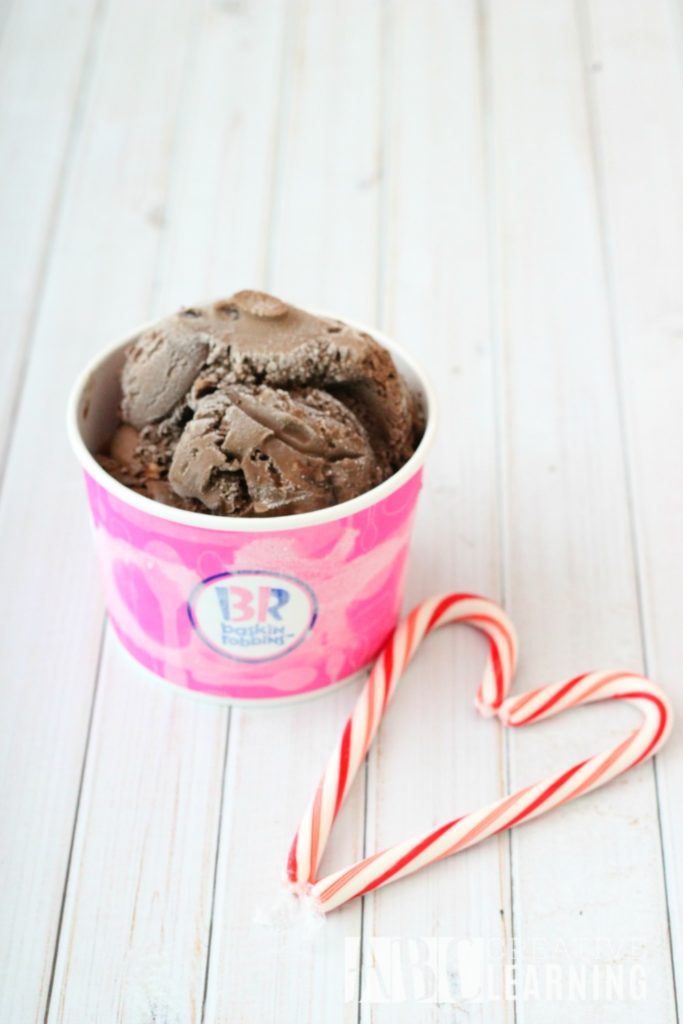 I have the perfect coupon to help you out this holiday season! Let Baskin-Robbins do the work for you! You just make sure to enjoy the holidays stress free! Print out the coupon below to save $2 off the Polar Pizza!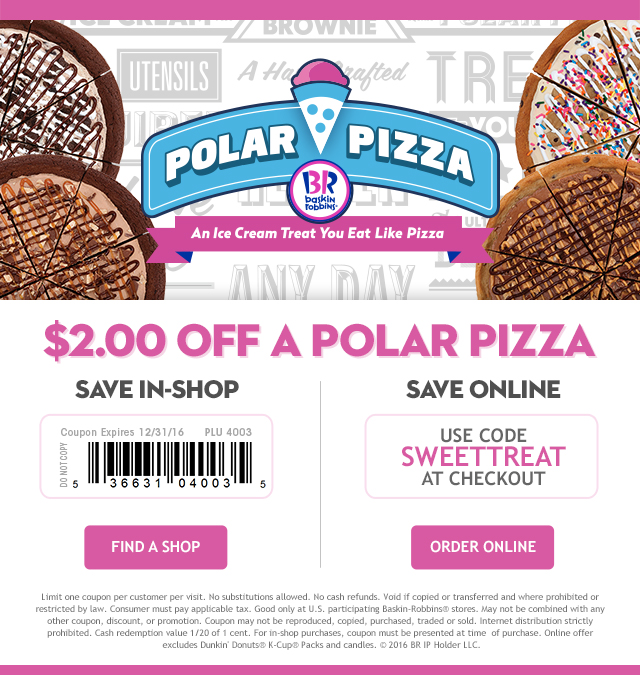 Visit Baskin-Robbins online or stop by any of your local stores to order your holiday cakes!
Could you use some dessert help this holiday season?