As busy parents, we know that having the perfect dishwasher is important for making time at home more efficient. The Bosch 100 Series Dishwasher is the most reliable with its technology and sleek look. Today's post is sponsored by Bosch and Best Buy.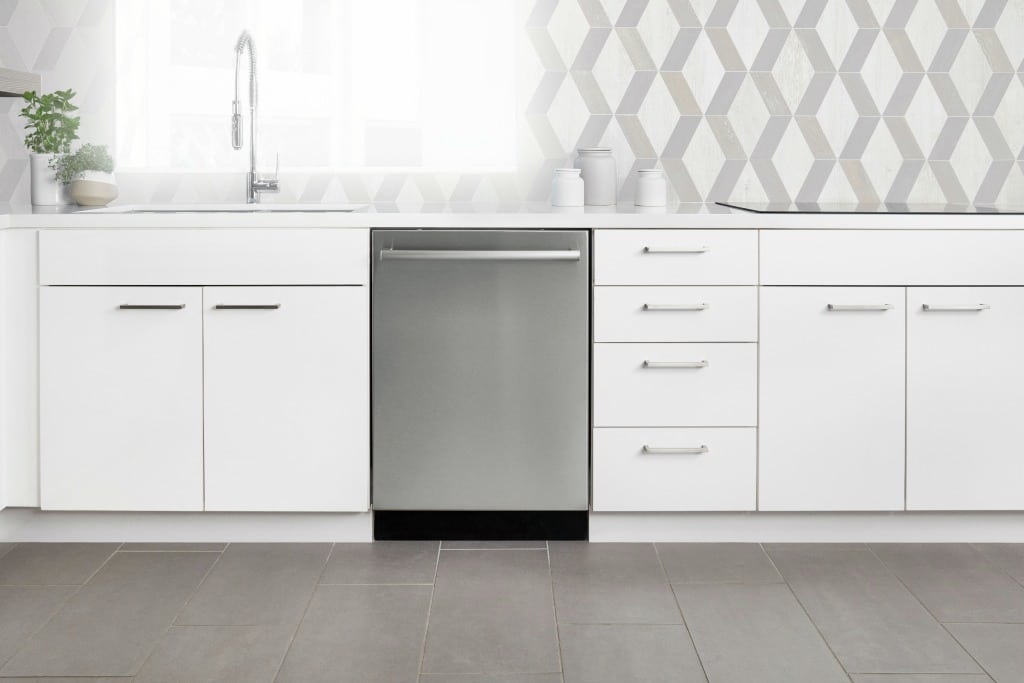 Bosch 100 Series Dishwasher | The Most Reliable For Your Kitchen
After a long week of homework, lunches, dance classes, and dinner prep. The last thing I want to do at the end of the day is worry about the pile of dishes sitting in my sink. Not something to worry about when you have the Bosch 100 Series Dishwasher doing all the work for you! It's the most reliable dishwasher for your kitchen equipped with some amazing technology features.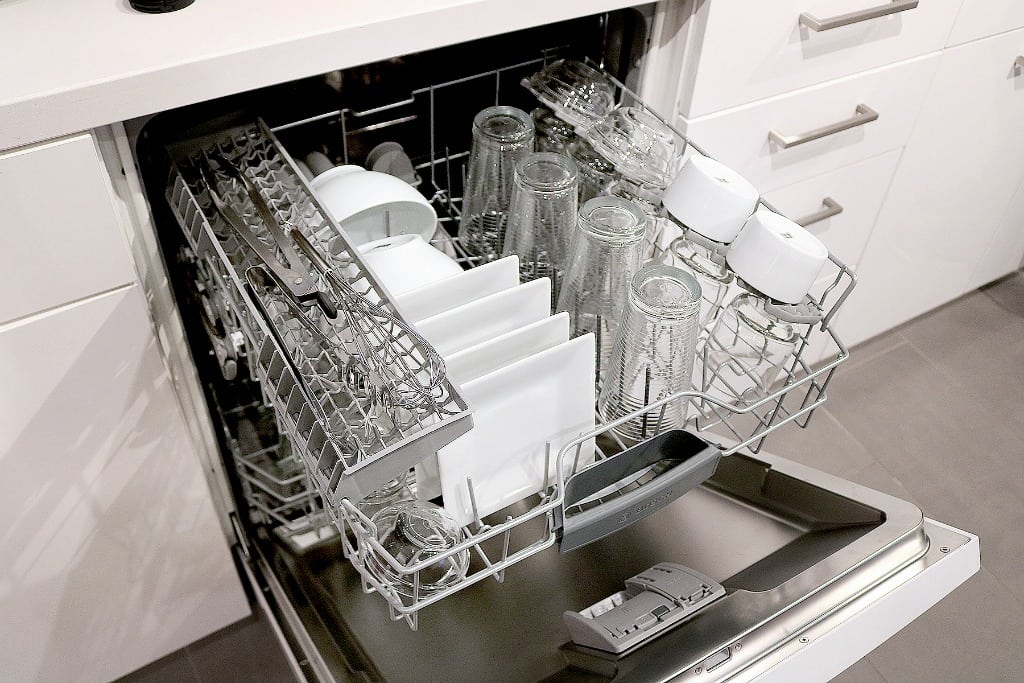 Bosch 100 Series Features
Fingerprint-resistant stainless steel helps guard against smudges and fingerprints and is easy to clean.
The Utility rack is the perfect place for hard to place items like that last whisk and opens up space on the upper rack for the rest of your dishes.
Skip the Pre-Rinse with Bosch. All Bosch dishwashers have PrecisionWash™- an intelligent wash system with sensors that target every dish to leave them sparkling clean, every time.
Choose Quality for your Home. Bosch performs 485 quality checks on every dishwasher to ensure lasting performance in your home.
Performance
Bosch owns 5 of the top 10 drying scores out of 160 tested dishwashers by a leading consumer publication.
Condensation drying sets Bosch apart.
The quietest dishwasher brand in the U.S.
18 sound reducing technologies.
InfoLight ® lets you know it's running.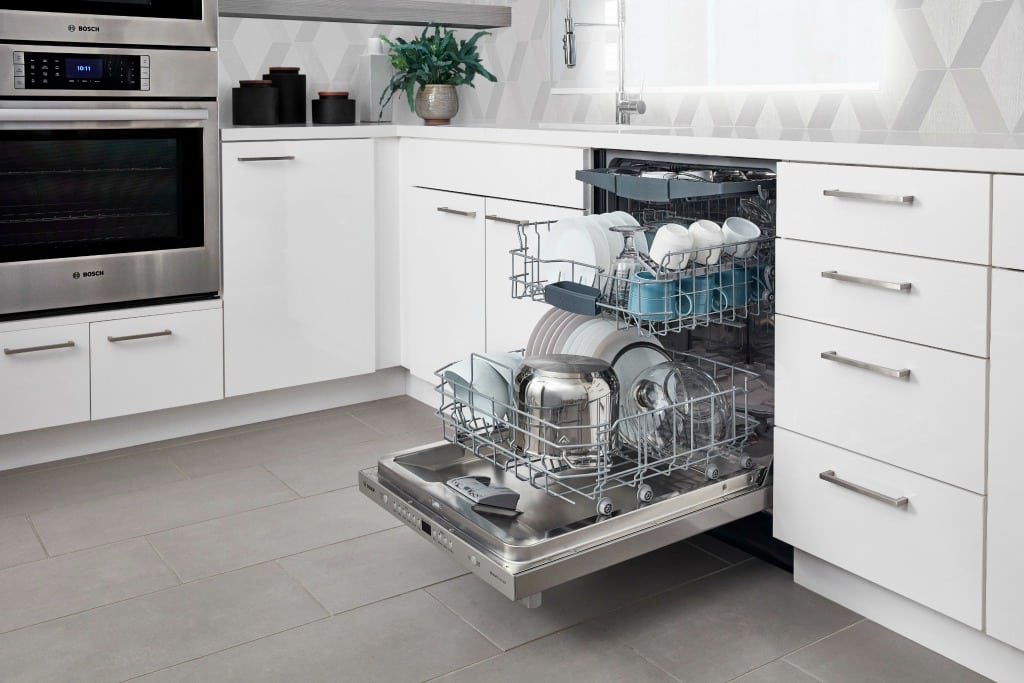 Reliability and Design In The Bosch 100 Series Dishwasher
Bosch is the most reliable dishwasher brand with the lowest repair rate according to a leading consumer publication.
A variety of designs and door handle are available to fit any kitchen.
3rd rack adds 30% more loading area.
Adjustable Rackmatic™ rack provides 9 adjustable positions giving you maximum loading flexibility.
With a dishwasher like the Bosch 100 Series, this mom wouldn't have to worry about dirty dishes anymore! Plus, this sleek design would look amazing in my new remodeled farmhouse kitchen! Make sure to visit Best Buy to pick yourself one of these sleek Bosch 100 Series dishwashers!

Will you be adding a new Bosch 100 Series dishwasher to your kitchen?