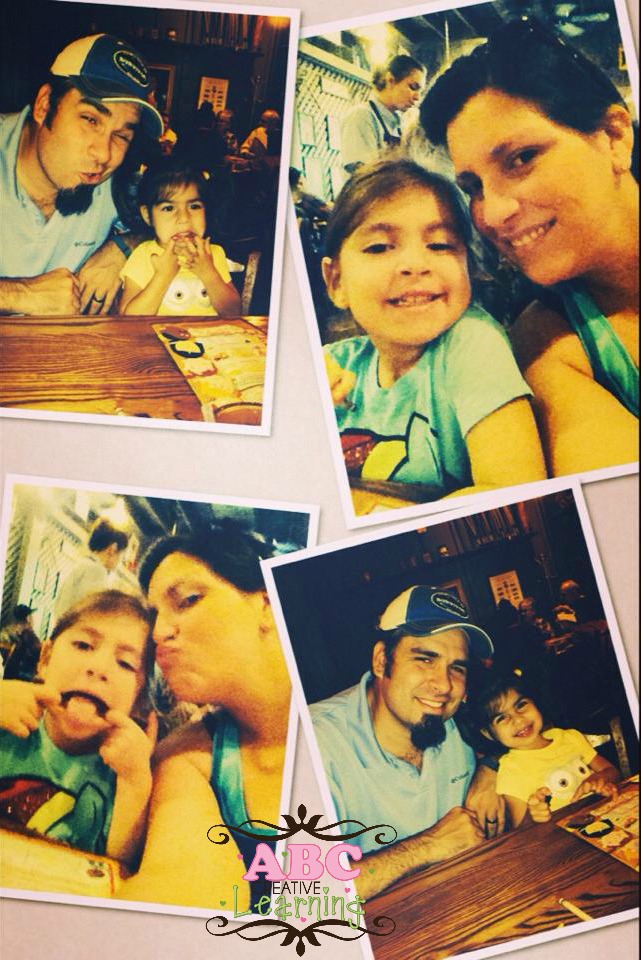 This past Sunday was my birthday and all I really wanted was to just have a day of fun with my little family!  My wonderful hubby and the girls took me out to an early breakfast at Crackle Barrel!  Yuuummy!  Next came the big decision, where to go now?  I had three options in mind, Walt Disney World, Sea World, or Universal Studios!  Well… Universal Studios and Island of Adventures it was!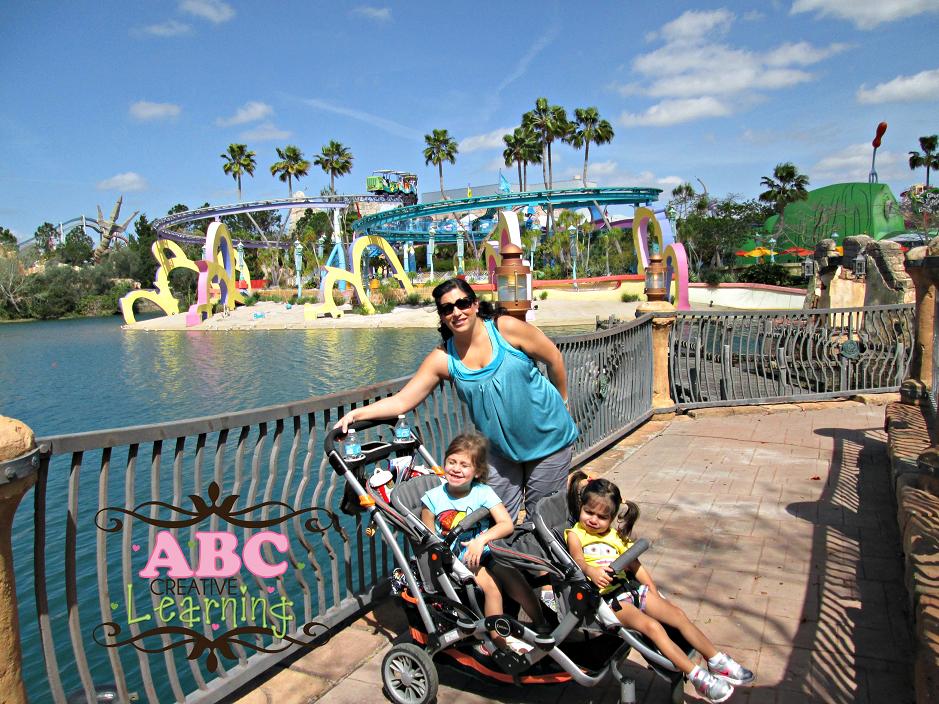 This is the only picture we got of me that day 🙂  It's all about the girls!  I didn't notice that the sun was right in their faces, I guess it wasn't bothering me with my sunglasses and all 🙂  Ooops!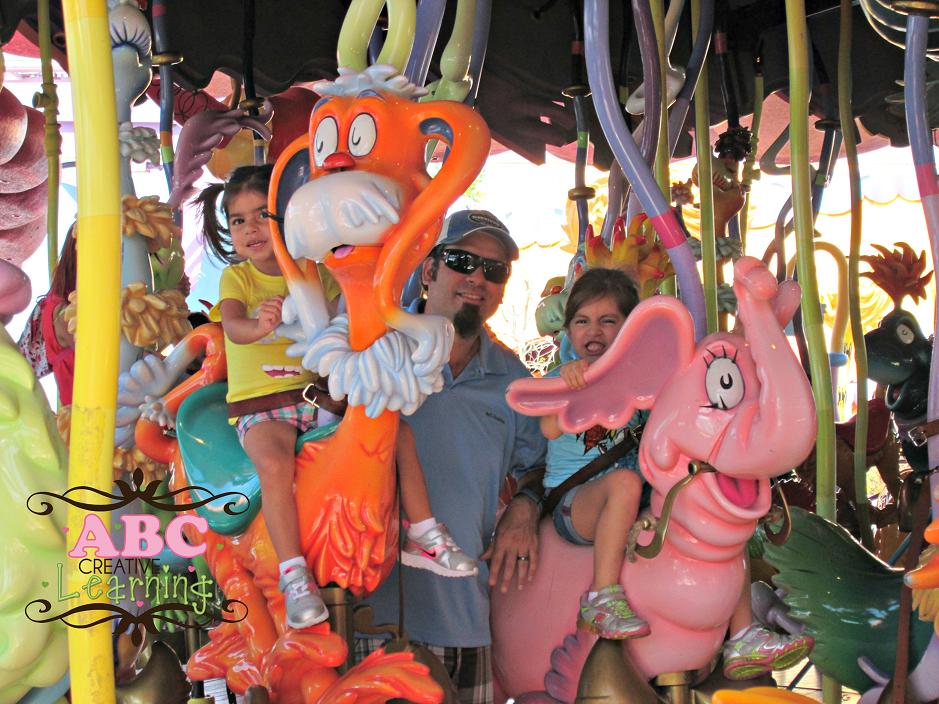 Daddy and the girls on Caro-Seuss-el at Seussland.  This mommy can't get on rides that go round and round  anymore!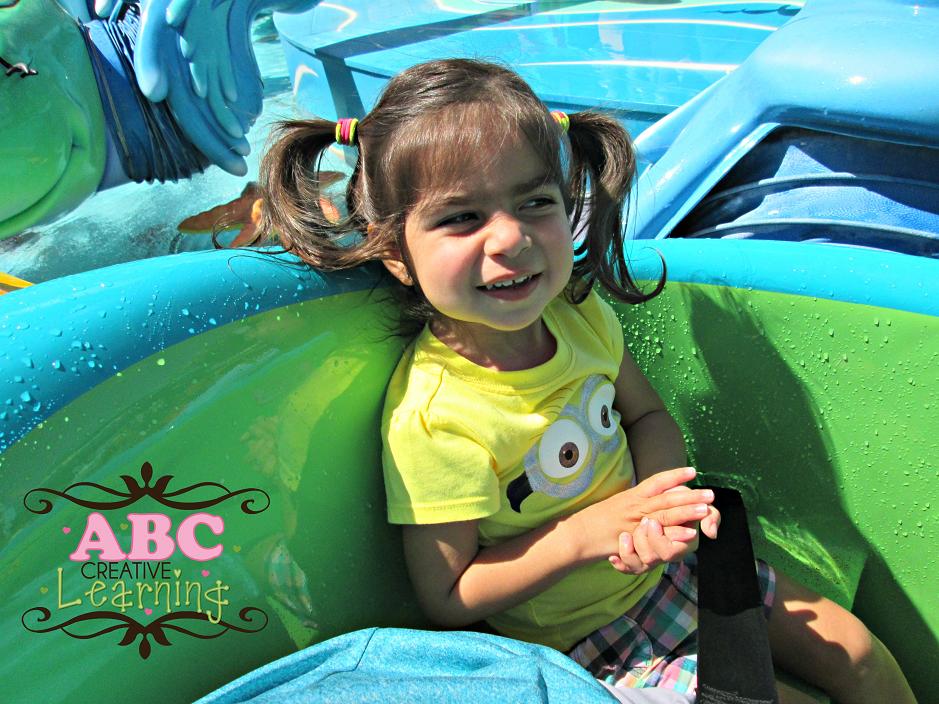 Next up was One Fish Two Fish Red Fish Blue Fish ride!  As you can see by looking at the chair this is a water ride and one that I usually try to avoid!  Well.. not today and it's the girls first time riding it!  Did we get wet?  Um…. YES, YES I did 🙂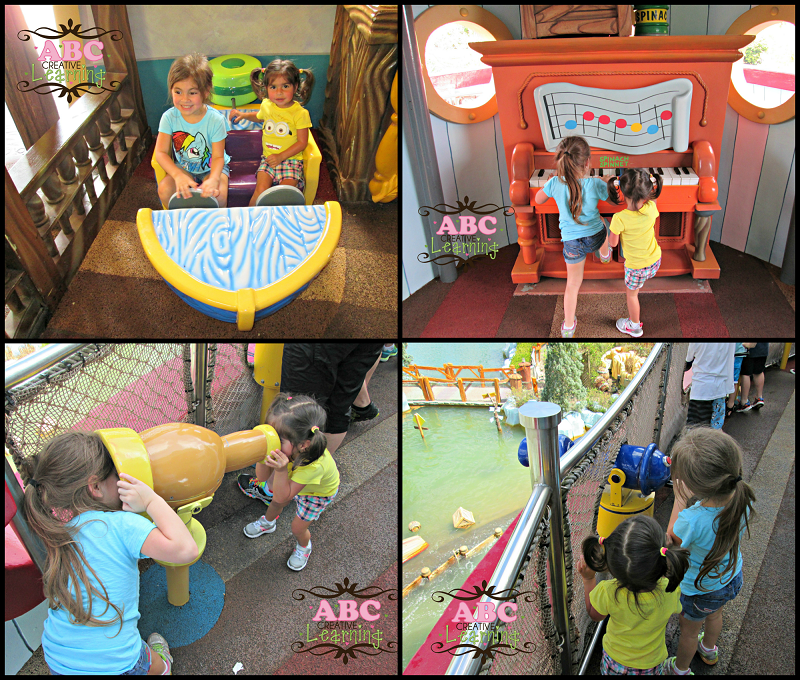 Then we found something new!  Me Ship, the Olive right next to Popeye and Bluto's Bilge-Rat Barges Water Ride!  The girls had so much fun exploring the ship and even got the chance to soak some riders.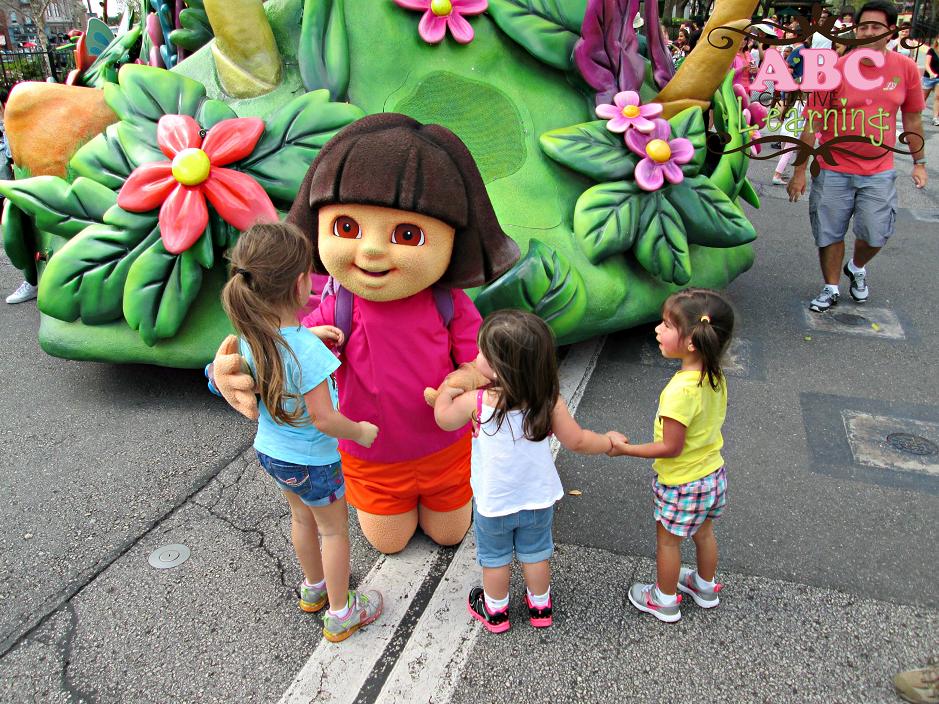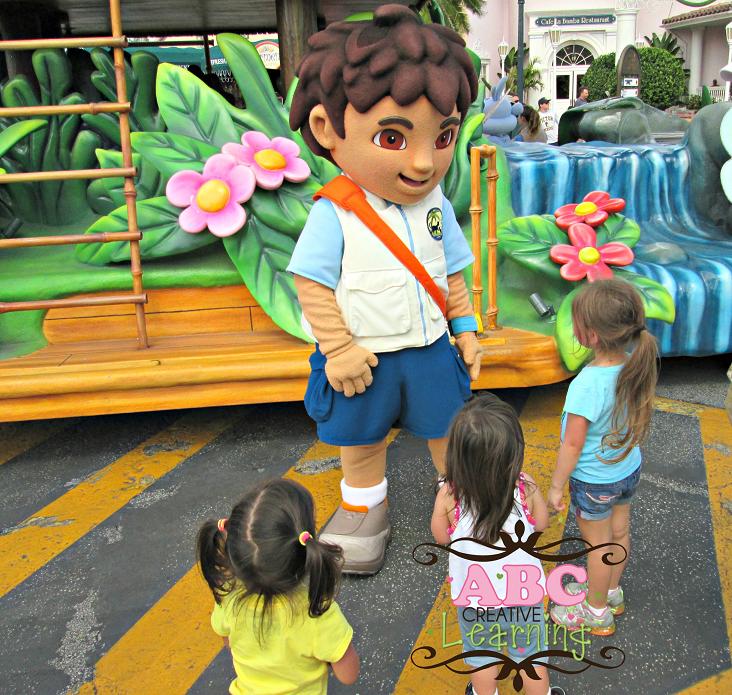 Of course we needed to go meet up with Dora the Explorer and Diego over at Universal Studios next door!  I love that they have different character zones and some of them like Dora even come out for a mini show and pictures.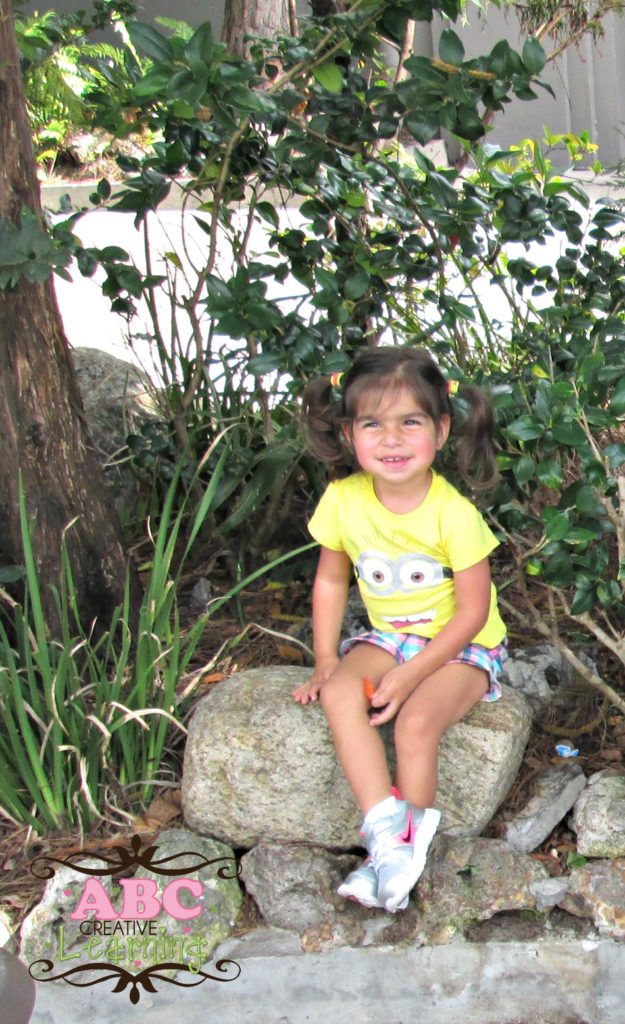 Last but not least on the list was the E.T. Adventure Ride!  This is one of Kaelyn's favorite and Kaidence's first time riding it!!  YAY!  No more child swap, well.. at least for this ride 🙂  She's just relaxing and enjoying that moment of being a Big Girl!
No Harry Potter for us today 🙁  But it was still a fun day!
Hope you enjoyed a look into my birthday and our family fun!