This is a sponsored post with Conscious Discipline. They have sent me a set of the Feeling Buddies to use with my family. #FB4F
Becoming a parent is one of the most rewarding and beautiful things about life, but all wonderful things aren't easy. Parenting can be difficult and sometimes overwhelming. That is why in 2017 I choose on Becoming A More Conscious Discipline Parent and I promise my family to work through our emotions together.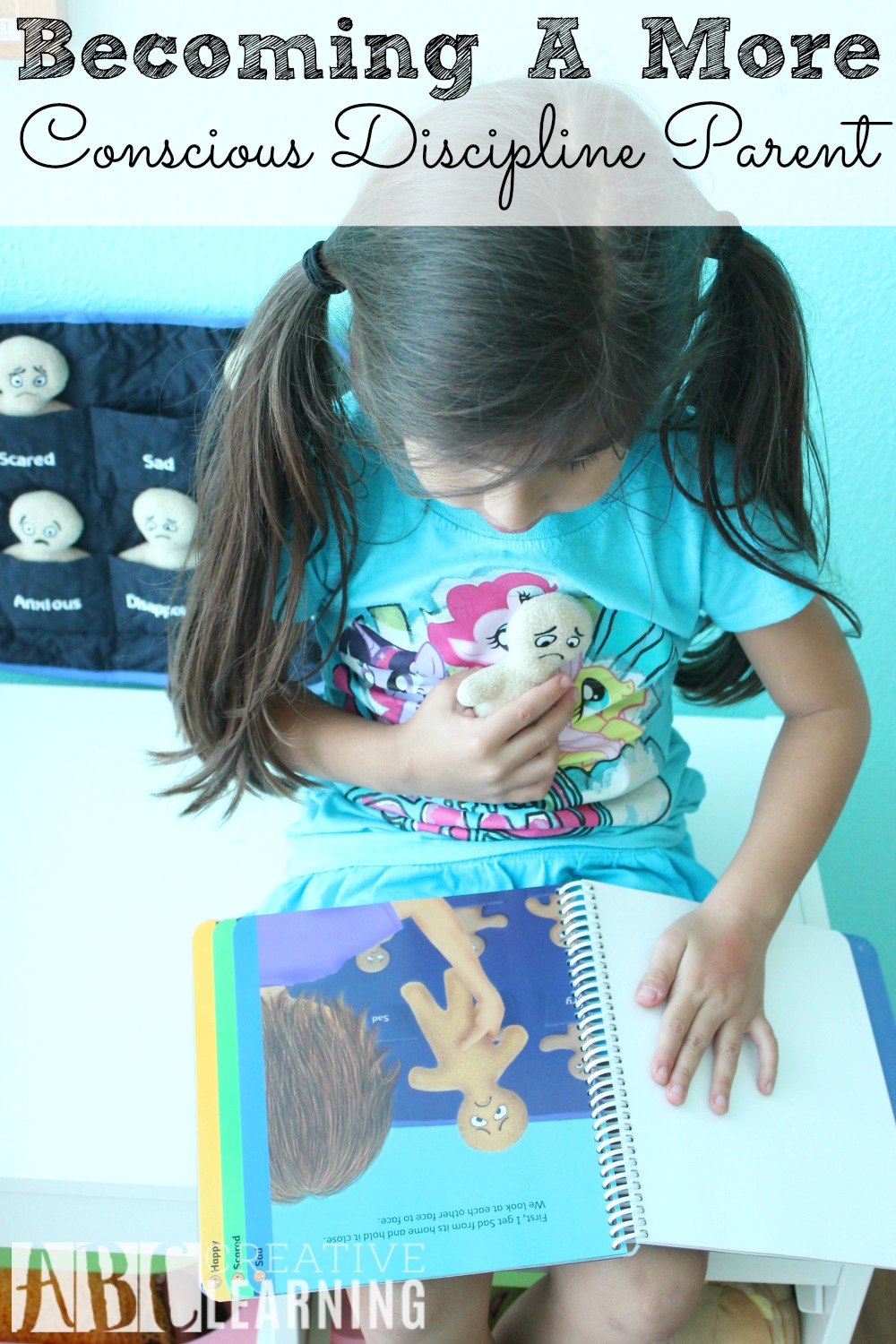 Becoming a More Conscious Discipline Parent
As a mother, I am only human, with emotions just like my children. The difference is that as the adult and parent, it is my job to teach my children how to handle these emotions. Which can become quite difficult if you don't know to do exactly that or struggle with emotions on your own.
With the Feeling Buddies program created by Dr. Becky A. Bailey my husband and I have been able to redirect our emotions along with our daughters. So, you can really say that together as a family we have been learning how to deal with our emotions together.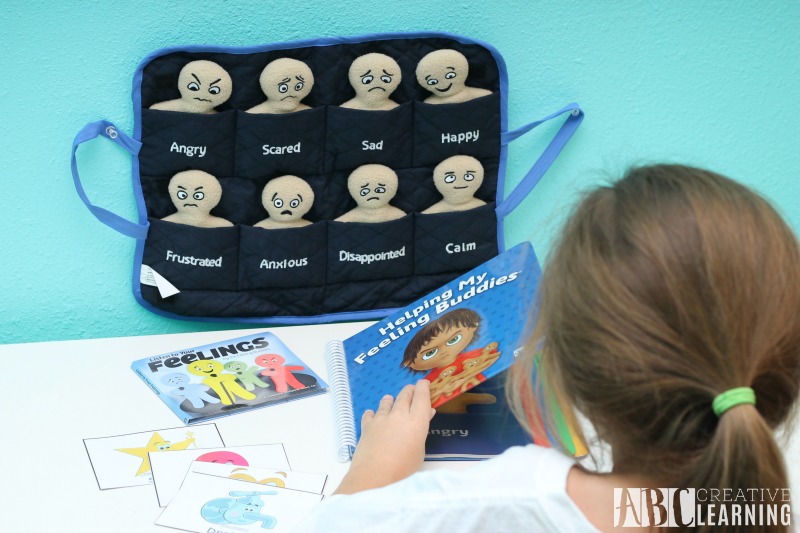 Through Conscious Discipline we create a "Transformation Social-Emotional Learning" that will carry us through adulthood. I can say by experience that the Conscious Discipline program not only has helped my daughters deal with their emotions in a safe environment, but it really has redirected my husband and I to take on the same approach.
What is Conscious Discipline?
Conscious Discipline is a comprehensive social-emotional and classroom management program that uses everyday life events to teach children and adults self-regulation, conflict resolution, character development and social skills. Key products lines include The Safe Place Self Regulation Center, Creating the School Family, Feeling Buddies Self-Regulation Toolkit, Shubert and Sophie, I Love Rituals, and Baby Doll Circle Time. The resources and curricula have received 25+ awards in the United States alone. Conscious Discipline is based in Oviedo, Florida.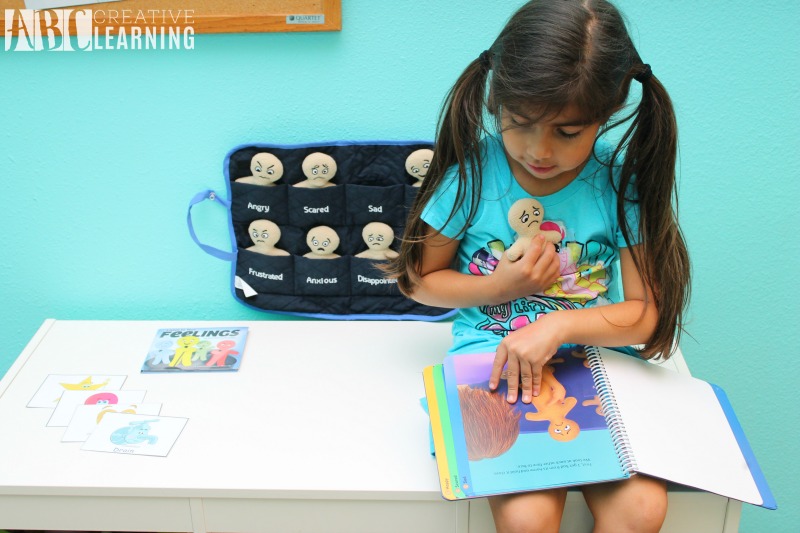 Knowing When Change Is Needed
My husband and I know that it was time for a change in a our discipline ways. I will admit, I am a yeller and with some medical issues that I have been going through the past few months, it really has become more difficult to control my emotions. Passing them down to my husband, who never raised his voice, but now has molded to my disciplining skills. Which, I will admit I'm not proud of. So, when Conscious Discipline approached me about working together I knew that this was finally our solution and sure enough it has been.
I love my daughters very much and I don't want them to grow up with the anger and yelling that I did as a child. I want them to be able to talk to us and each other when they are hurting.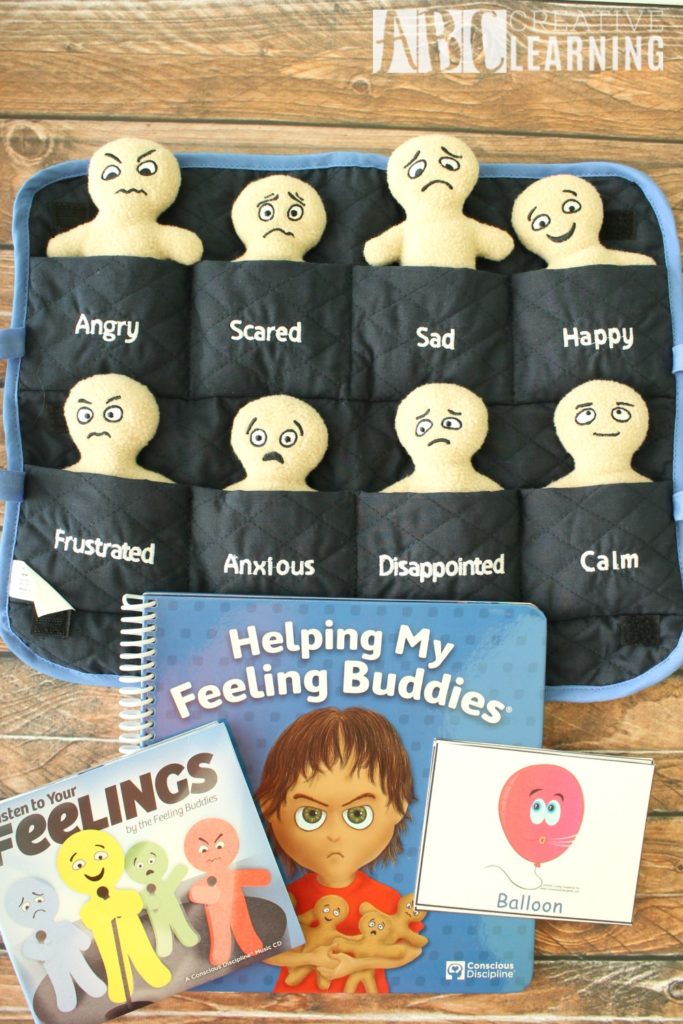 Starting Change
First of all, I will say that change doesn't happen overnight. That is why I love how Conscious Discipline really wants you to take it step by step. Using your Quick Start Guide, videos, printables, and Managing Emotional Mayhem book parents can start the journey into a more positive parenting.
The way I took on this challenge was to start with my Quick Start Guide and I took one step a day. This way I wasn't feeling overwhelmed and I was really reading into everything in full. Each step on the Quick Start Guide tells you exactly what video to watch, what printables to print out, and how to put it all together. There are 7 steps, so it took me a week to get through the Quick Start Guide. In the meantime I also started reading my Managing Emotional Mayhem The Five Steps for Self-Regulation book. I still haven't finished it, but I'm working through it and learning so much!
Begin Quick Start Guide
Take on 1 step and video each day (FeelingBuddies.com/Coaching)
Read Managing Emotional Mayhem
Set up safe place with Feeling Buddies, books, and printables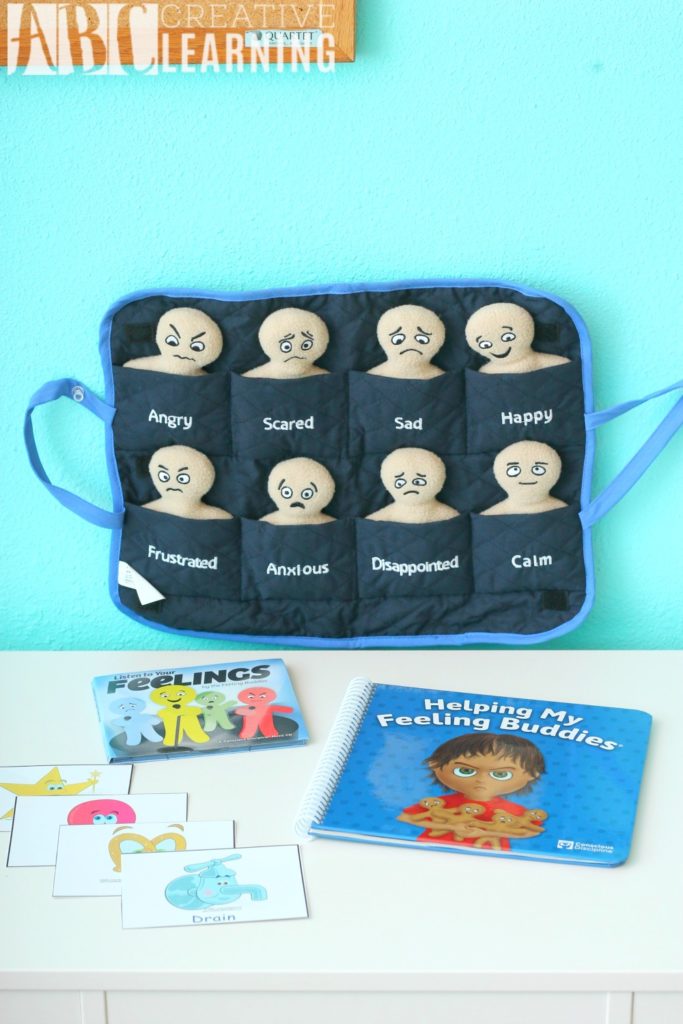 Setting Up Our Safe Place
Once I finished my guide and still working through my reading, I set up our safe place. I really say our safe place and not my daughters, because it's definitely a place where any of us can go to feel safe and get our emotions regulated.
We chose an area where everyone can use and it has enough space for each of our girls to sit with us. We decided to hang our Feeling Buddies on the wall for each access. Near by is our Helping My Feeling Buddies book, Listen to your feelings CD, and our breathing technique printables.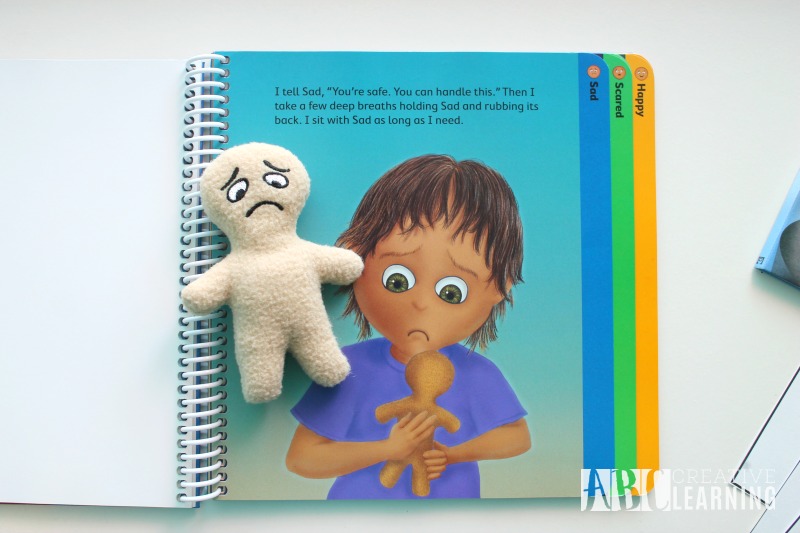 One of the important things for your children to know is that the Feeling Buddies are NOT toys, they are to be used for educational purposes only when needed. Dr. Becky A. Bailey explains more about the reasons in steps 5 and 6 in the quick start guide.
Find a space where everyone can go to at anytime
Set up your feeling buddies
Have your Helping My Feeling Buddies book close by
Print out breathing techniques for reference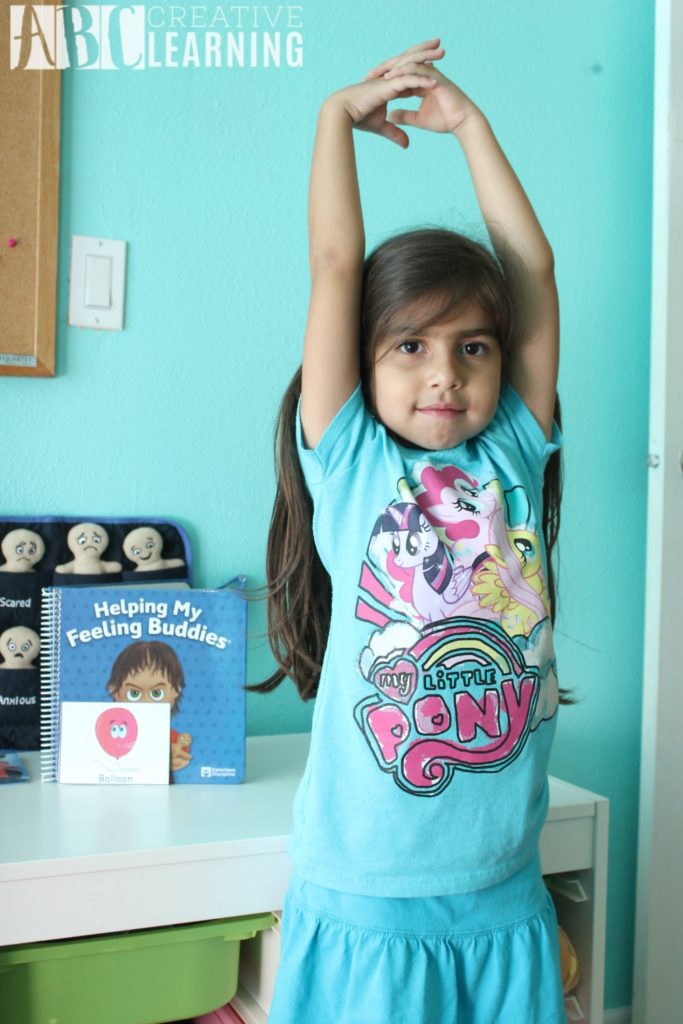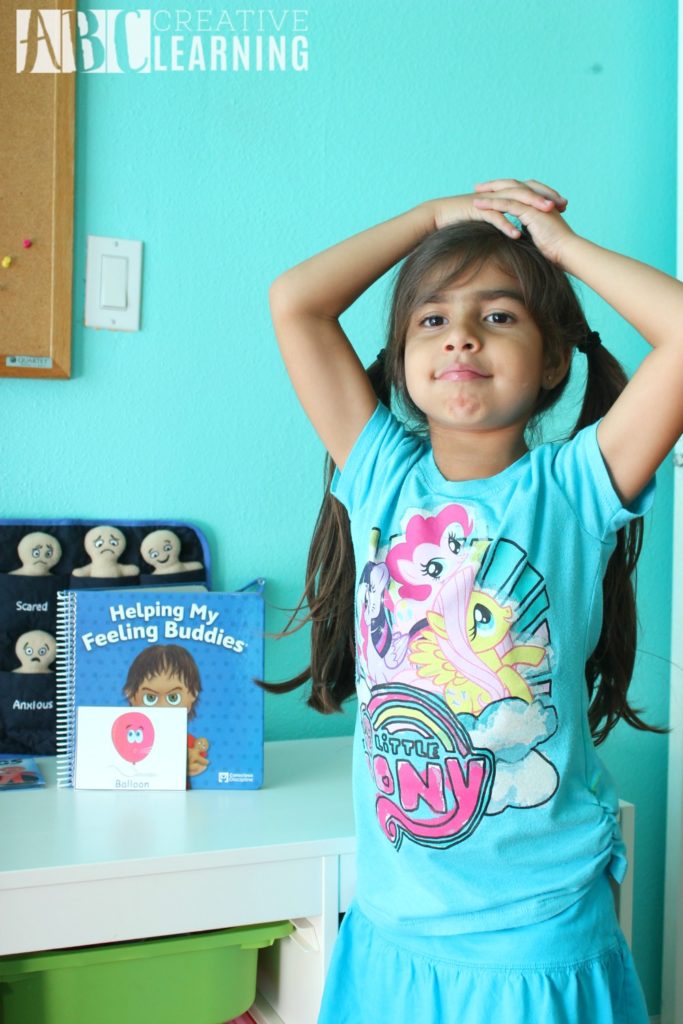 The Importance of Breathing Techniques
Ever wonder when you get upset people ask you to breath? Well, there's actually proof that breathing can really help calm someone's emotions. This is a big part of the Feeling Buddies program and I love that they teach you several different techniques that children love to do. Aside to reading to their Feeling Buddies when they need to, my girls second favorite thing to do is to breath.
The four breathing techniques are Balloon, S.T.A.R, Pretzel, and Drain. Each technique has its own movements, but they all begin with breathing through your nose and letting it out through your mouth. Believe me when I say that it works, not only with children, but with adults as well. I know, because the Balloon has become my way of calming myself down instead of raising my voice and letting my emotions become an emotional mayhem.
You must be telling yourself that this seems like a lot, but it really isn't! I have made excuses in the past as well and have purchased many books to help me self-regulated myself. Unfortunately, they either didn't work or I just didn't put the time into it. Until now! I love all the free printables you are able to print out at home for references. My favorite one is The Four Bs of Self-Regulation. It gives you break down of the steps you need to take every time, whether for yourself or for your children. I have mine printed and taped on the wall by the Feeling Buddies, just in case I forget a step.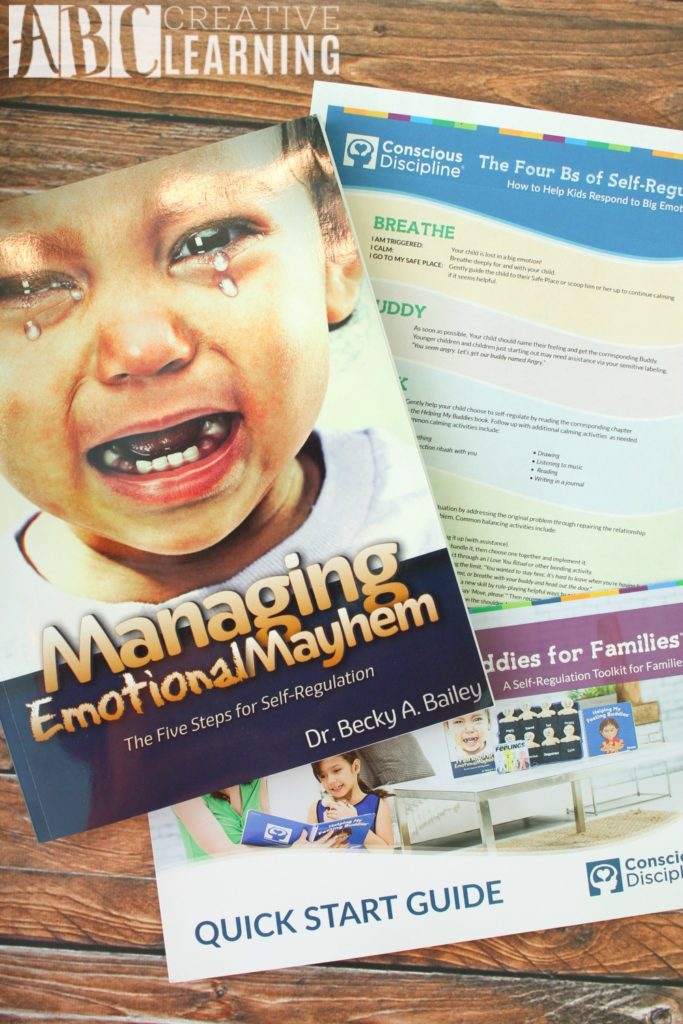 The Four Bs of Self-Regulation are:
Breathe
Buddy
Book
Balance
It really makes sense when you see them put together like this and it's easier to do than you may think. The hard part is change, but this is just the first step into that positive change. I know that my husband is definitely excited that I have taken on this partnership with Conscious Discipline, because it's been something that my family and I have been needing for quite some time now! If your family is like mine, I highly suggest the Feeling Buddies!
For more information about the Feeling Buddies, make sure to visit FeelingBuddies.com
Could you and your family use a positive approach on your emotions?