Thank you Brawny® Tear-A-Square® for sponsoring this post. Think of all the ways you can Put a Square There!
Summer is right around the corner, which means it's time for lots of messes and yummy breakfasts! Like this Frozen Banana Yogurt Breakfast Pops recipe!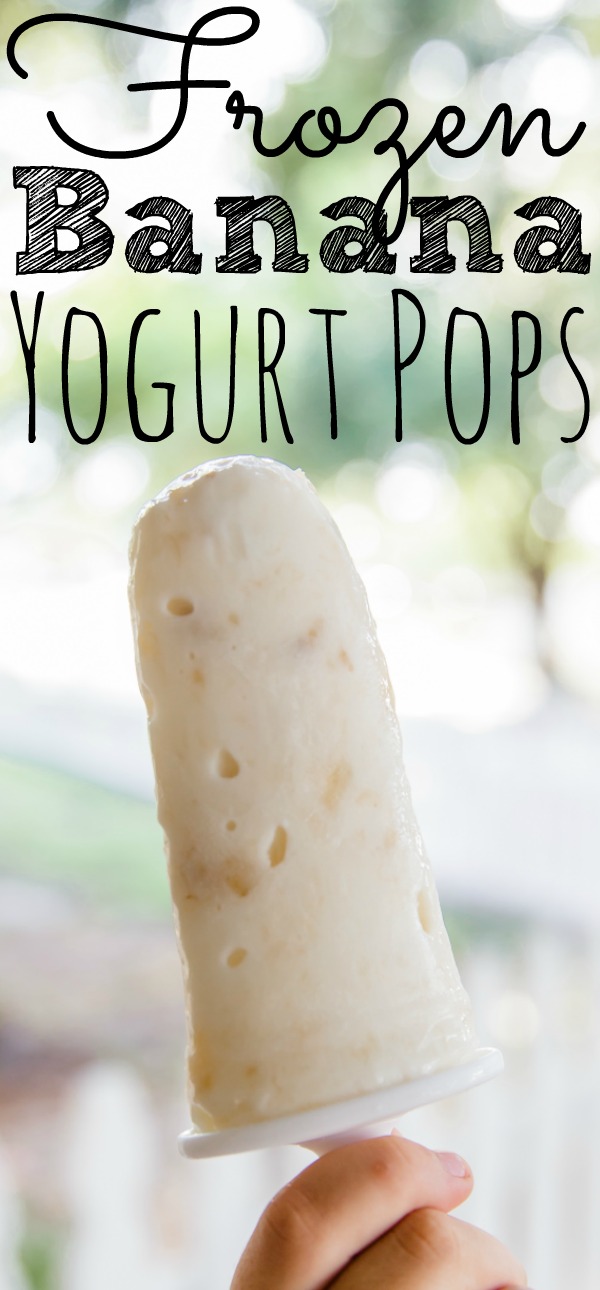 Frozen Banana Yogurt Breakfast Pops
Our family loves summertime, but this mama is not a fan of the messes. My girls, on the other hand, have nothing else planned other than creating the biggest mess they can think of. Whether it be with crafts or enjoying a delicious frozen pop in the Florida heat, which you know will make a huge melted mess. Either way, this mom is in for a summer of cleaning! Thank goodness homemade fruit pops are no match for Brawny® Tear-A-Square® paper towels!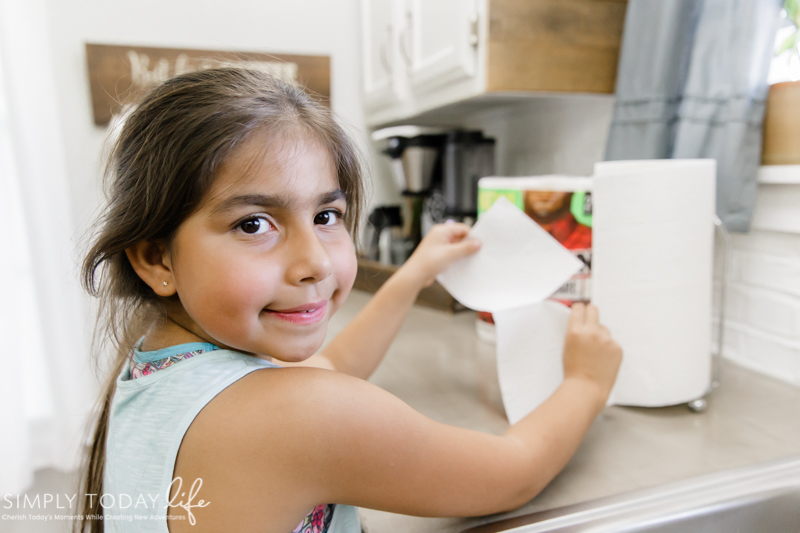 New Brawny® Tear-A-Square® has full, half, and quarter sheet sizes that let you use just what you need, without the waste. Plus, they are the perfect size for little hands who need to clean up their own messes when the popsicles are melting. Hey, it's not summer unless you have sticky hands. Am I right? I think they wait all year long to enjoy these frozen treats that we love to create together!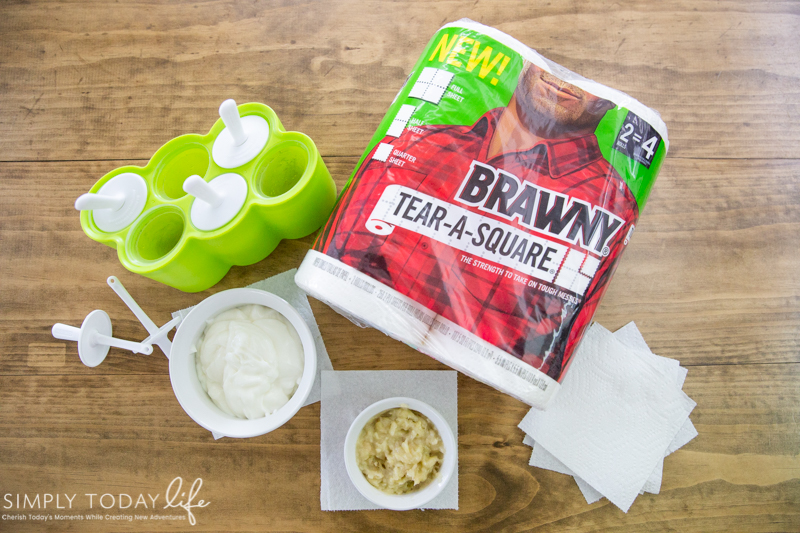 Ingredients Needed For Banana Yogurt Popsicle Recipe
Organic Bananas mashed
Organic Bananas diced (optional)
Your favorite vanilla or plain yogurt
Popsicle Molds
Granola (optional)
Brawny® Tear-A-Square® (for clean up)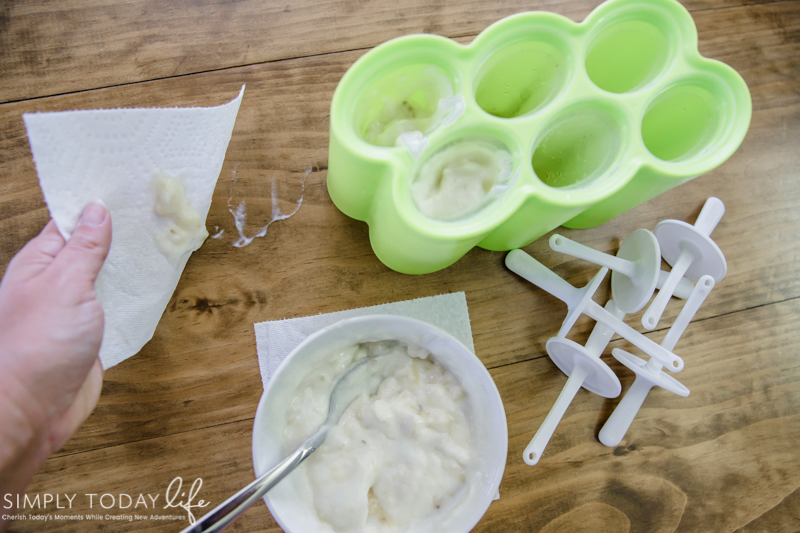 How To Make A Frozen Banana Yogurt Breakfast Pop
Summer is a time to make special memories with my girls. Especially since this is the last year my oldest will be in Elementary School. That's why creating fun breakfast recipes like this frozen banana yogurt popsicle is important for us to have special summer mornings!
Start by mashing with a fork 2 bananas in a medium or large bowl.
Add your favorite vanilla or plain yogurt into the bowl of mashed bananas.
Mix well until yogurt and bananas are combined.
Scoop your yogurt and banana mix into each popsicle mold until filled.
Optional: add crumbled granola to the top before adding the lid or stick.
Use popsicle sticks or mold sticks and add to your banana yogurt.
Put pops in the freezer and allow to harden overnight.
*Tip: Make sure you have your Brawny® Tear-A-Square® nearby because you are going to need them for clean up during and after the recipe.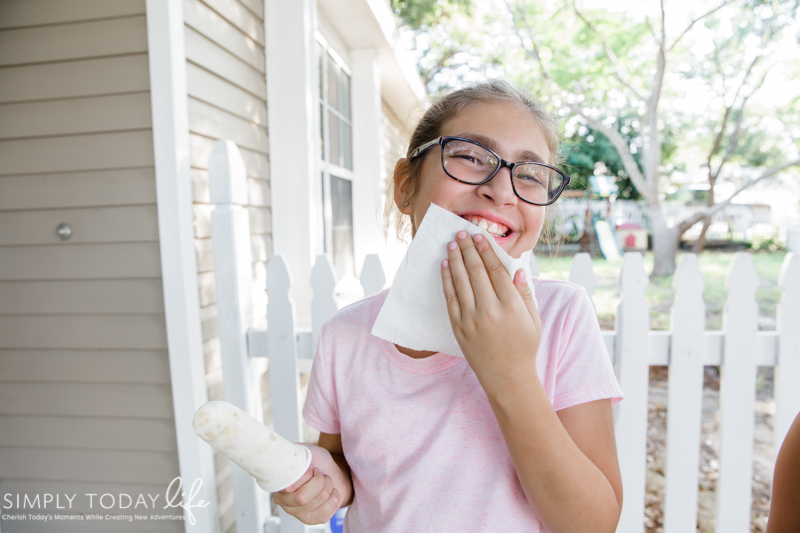 More Fun Summer Ideas
There are so many fun ways to make breakfast time special in the mornings during the summer! Here are some other messy ideas that your kids will love and with Brawny® Tear-A-Square®, you are all covered in the messy department!
Create your own outdoor chalk paint. Check out our recipe on the blog!
Make your own playdough recipes.
Get back in the kitchen to create some fun frozen fruit popsicles from homemade lemonade!
Fingerpainting is much more fun when you make your own colors.
Freeze up different flavors of yogurt and fruit pops every week!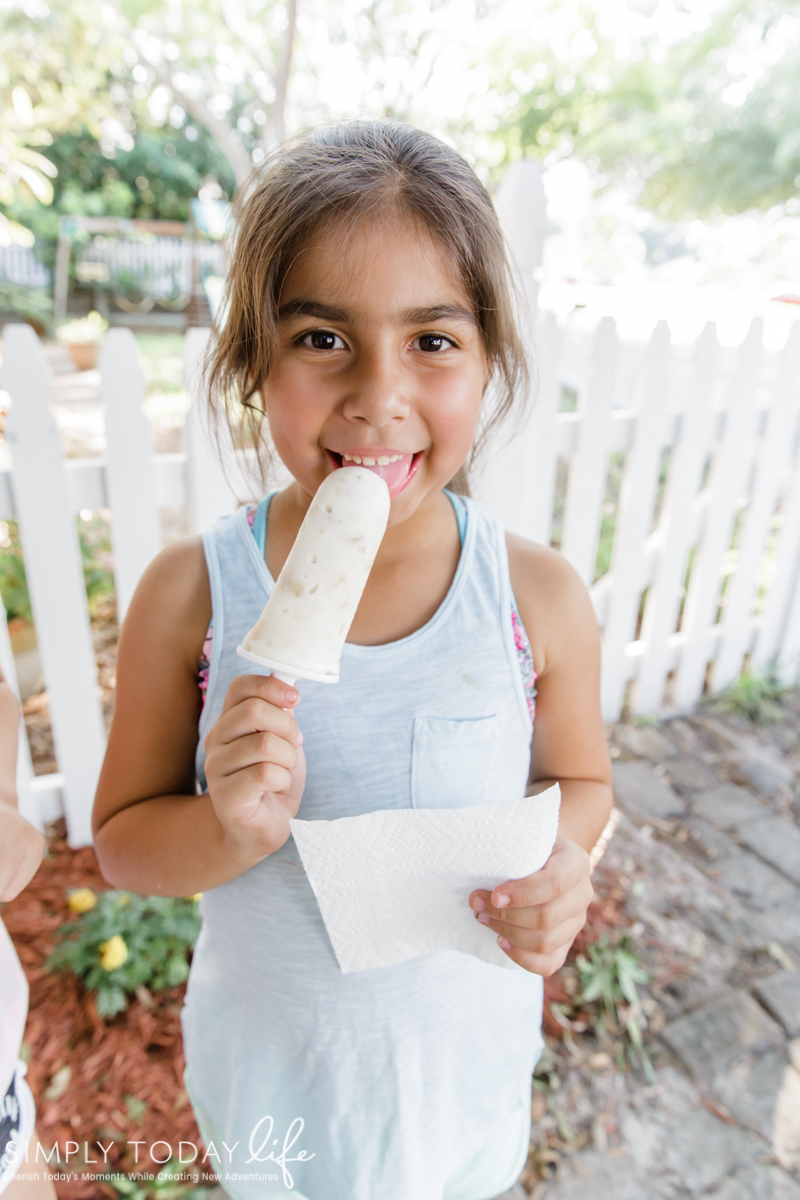 How excited are your kids ready for summer break? I know that I'm beyond excited because we have a new exciting adventure filled with new memories ahead of us! I can't wait to get in the kitchen with my girls and create some new fun summer frozen recipes for us to enjoy. As long as I got my Brawny® Tear-A-Square®, I know that no mess is too big!

Pick up Brawny® Tear-A-Square® paper towels for your home! Perfect for giving you and your family the strength of Brawny® with the flexibility to only use what you need with three different sheet size options (full, half, and quarter).
What are some of your favorite summer recipes to create with your kids?